A compliment is always uplifting and compliment, made by a favorite person from the whole heart, is able to give boundless joy.
Send your boyfriend cute messages about your feelings and thoughts, it will give him to know that you think about him, besides just a nice message will always be a reason for a smile.
The Best Cute Texts for Him
Attention is one of the forces that keep the fire of love burning. You may show your attention through different things and writing cute texts to each other is one of them. Lucky you! We have collected a lot of cute texts which you can send him right away.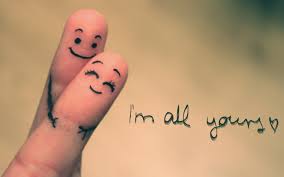 On a special day some time ago I met an angel, who protects me with his wings and gives his love. I love you! P.S. I bet that this message is one of the sweetest text messages you have ever got.
The sea of our love rages every day and I cannot imagine a calm because every day you give me unmatched emotions! You are the most romantic man and I'm happy that you are mine!
You gave me wings of warmth, care, and affection, I will wither without you, I need you every day, every hour and every minute of my life.
With you, even the most unattractive place will turn into a fairy tale, and even the Louvre without you will be empty and mediocre, you have painted my life with bright colors, I love you madly.
Everything in this world has its end, but our love for each other is endless, you are not just my boyfriend, you are the only person, for whom I can open my heart.
Thank you for being in my life, without your affection, warmth and love I would be lost in the depths of life, you are my guide, which always points the path of joy and bliss. I love you infinitely.
Other men have to learn from you how to be so tender and courteous, you are one in a million, I am crazy about you.
Since that time when you have become my boyfriend, a white stripe has started and I wish it would never end, so we'll be together forever.
You're just crazy, but I love you with all your perfect weaknesses, your taunts, because next to you, I know that I live.
Do you know what I'd like to change in my life? I'd like to meet you earlier and to spend with you more time and enjoy every moment. I love you.
Let's not count years, because the only final of our love is an eternity together.
After our meeting my life has changed – I experienced a boundless happiness, thank you for our romantic evenings and sincere conversations, you are my world.
Sweet text messages are one of my ways to tell you that my love for you is as strong as ever and that the fire of our passion will never smolder. We are together forever.
If for stealing your heart I had been severely punished, I would have done it, because your heart is priceless.
I've been waiting for a prince for many years and, as it turned out, in vain, because I have met a King! You are just gorgeous and my love for you grows stronger with each passing day.
Do you know why I don't care about the weather and time of the year? Because thanks to you in my soul there is always spring! I love you.
Sweet And Cute Texts for Your Boyfriend
If you have no idea of what to say to a guy in a text, the cute texts below will give some food for thoughts. Your boyfriend will definitely be thrilled to read something sweet and cute. Whatever the stereotype is, guys like when ladies write them romantic things. For those of you who are ran out of ideas, take a look at these cute texts for him and pick the ones you like best.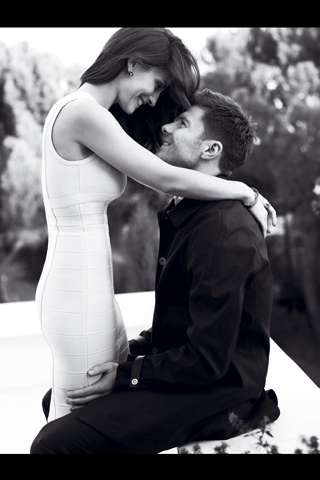 Love teaches us how to be compassionate, understanding and kind, your love has become for me the greatest gift from God, and every day I thank destiny for you.
Today we will have a romantic date. You gave yourself to me, and I will try to create a fairy tale for you, my favorite. I adore you.
If I was asked to call a synonym for love – I would call your name because my whole world lies in you.
I prayed to God to send me a good boyfriend every day, but I could not imagine that I would get such a man, who will surpass all my expectations. You are my dream that came true, I love you.
You are the only man, to whom I send sweet text messages. You are the most sensitive, the most handsome, the most tender man on Earth, I'm proud of you.
My love for you is like the wind – you cannot see it, but you feel it in those moments when it warms you during a cold day or gives a saving coolness in the heat.
Honey, it's so romantic to look at the stars holding hands, but in our case, it is meaningless because I can see only two bright stars – your eyes, and I see nothing else and no one around.
Thank you for your good heart, for love, tenderness, for believing in me and your support, I am immensely grateful to heaven that you're my boyfriend.
I decided to send you this sweet text message because I cannot spend even a minute without you, your tenderness and kindness became the key, which has opened my heart. You are wonderful.
I am sure that our meeting was not accidental, our fates are joined in the heavens, and I will do everything to create a paradise on Earth for you!
I'm scared to fall asleep every night because eight hours I will spend without you. I need you more than air, you are all I live for.
Look at the sky, in this mystical haze many riddles and mysteries are hidden, one of them is how did you manage to leave the starry sky and come to the mortal earth? My beloved boyfriend, you have conquered me at first sight, I love you.
Do you know what is the most beautiful place in the world? This place is your arms, nowhere else I feel so warm, calm and protected. I love you.
The world shatters into a thousand of pieces when you hug and kiss me. You are the most romantic, tender and sensual man, you are my universe.
You may also like:
Sweet Goodnight Texts
Funny Relationship Memes for Him