A cute name for your beloved is a great way to show your love and affection, the nickname should emphasize the personality of your second half and it should be romantic and sensual.
The list below provides the best tender names for your girlfriend in order to make her feel special and unique, use them and express your deep feelings.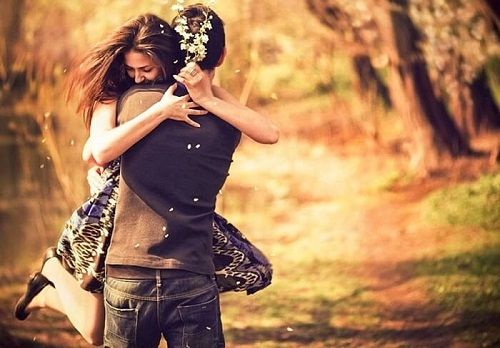 My treasure – if she is everything you have ever dreamt of.
Cutie pie / cutie – if she is sweet and loving.
Pumpkin – if you are very close and she is adorable.
My tigress – for a girl, who is hot and impulsive.
Kitty – she is playful, sexy and cunning.
Princess – if for her sake you are ready to do everything.
Hottie – if she drives you crazy with her beauty and passion.
Joy – if she has changed your life completely.
Luv – she's the sense of your life.
Peach – if she is attractive both inside and out.
Baby doll – if she's classy and as pretty as a doll.
Sunshine – if she cheers you up and always makes you smile.
Dove – your girlfriend is fragile and tender.
Khaleesi (Game of Thrones) – if your beloved is a leader.
My Queen – show high respect and love for your woman.
Boo – she's loving, caring and tender.
Fairy – if she's turned your life into a fairytale.
My world – if your day starts and ends with her.
Smiley – she shares her optimism with others through her smile.
Pricey – she has an exceptional beauty.
Curly – if she has curly hair.
Tulip – she's blooming from love like a flower.
Cherry – she is naughty and attractive.
Diamond – use this name if she's unique and absolutely gorgeous.
My soul – if she has won you.
Sugar – if she's pretty and generous.
Gold – for someone adorable and sweet.
Miracle – if you don't imagine life without her.
Gorgeous – if she is classy and always looks breathtaking.
Gigi – if she is petite and naive.
You may also like:
Cute Goodnight Texts
I Love You This Much Memes
Falling In Love Quotes
Sexy Good Morning Love Images
What Does True Love Feel Like
Fresh Stay Strong Quotes