A relationship, full of romance and love, lasts for the whole life. Even if your boyfriend knows how much you love and cherish him, sending a romantic message won't be superfluous.
One cute text will make the heart beat faster, fill the day with positive and help to create an amorous atmosphere between you and your second half.
Top 70 Cute Things to Text to Your Boyfriend
Cute sayings are a good way to express your affection and to make your bf sparkle with joy. Leave your partner speechless and happy after sending one of love notes, you see below.
My beloved, I can't imagine anything more beautiful than your eyes and nothing sweeter than your lips. I love you.
You owe me a pack of sleeping pills, do you know why? Because ever since I saw you, I lost my sleep.
I can enumerate 1 million reasons why I love you and I can spend an eternity showing my love for you.
Magic is not in fairytales, magic is between our hearts and souls. I love you.
Even on a cloudy day, your smile is able to make my day bright and happy. You are my sunshine.
I have a crush on you, when you took my hand for the first time, it was the first thing in my life which I made right.
When you feel lonely, look at the sky, our hearts are bound by an invisible thread, which helps you to feel my love even through the distance.
I think that a new synonym to "love" should appear in dictionaries, this synonym is your name.
You are not just my bf, you are the man, whom I can entrust my future.
There are so many nice things I can tell you, but all of them pale with the strength of my love, that is why I won't tell you anything, I just prove my love for you with every passing day.
You could have chosen anybody, but you chose me. I am extremely happy that you've done it.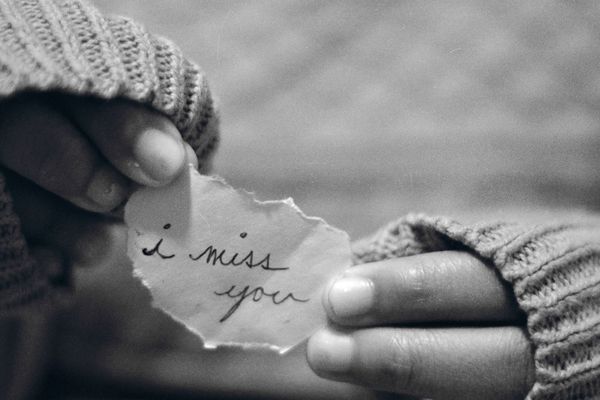 Really Cute Things to Say to Your Boyfriend
Guess, you wouldn't be here, if you weren't searching for something sweet to tell your boyfriend whether for a reason or for no reason. He's surely the best BF any girl can only dream of, so make sure your message conveys all of your feelings and thoughts.
The best thing, which happened to me in life is meeting with you and the worst thing is our short separation. Each my breath is dedicated to you.
I am addicted to your sweet kisses, once I've felt this bliss and I can't live without it anymore.
Three things in life I can watch forever: as fire burns, water flows and how you sleep. You are wonderful.
The secret of my happiness is my love for you, it charges me with vital energy.
My body is trembling from your kisses and touches, I want this euphoria last forever.
Even if I have amnesia and my mind will be able to erase the memories of you, my heart will return the love because it belongs to you.
The scent of your body envelops me as the sweet fragrance, your heat warms me better than any blanket and your hugs are softer than silk. I love you.
Confused, elated, excited – these were my feelings when I've met you. Later all of them have transformed into an amazing feeling – "love".
If I was asked how I would like to spend my eternity, I would have answered: "Lying on your chest and listening to your heartbeat".
I love how your name sounds when I pronounce it, I love myself when I am with you and I love you at any time every day.
Love is not a habit, love is a precious gift, which is given not to everyone, but I was so blessed to have you as my soulmate. You are my gift from God.
You are a real man, you've solved all my problems and you haven't created new ones.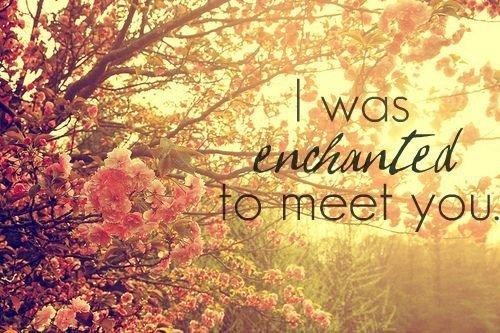 Sweet Things to Say to Your Boyfriend
What to tell your boyfriend if you want to see those sparkling eyes of his, full of love and happiness? Read through the following ideas of the sweetest things a girl can say to her boyfriend.
Even at the coldest night ever your love and tenderness will become my blanket. You are number one for me.
Even angels envy of your kindness and beauty, you are one in a million and you are with me.
Dear, my life is perfect. Do you know why? Because I share it with you.
I will never be afraid of the dark when you're with me because your eyes are burning brighter than all the stars.
There are so many nice things, which we shared together, but the best one is our love, which becomes only stronger with every passing day.
Gosh! My best friend is the hottest, sweetest and cutest man on Earth!
When you hug me, all imperfections of this world disappear because you make them unimportant.
To love you is as natural for me as to breathe and to walk, you are a part of me and this fact is unchangeable.
Each time you make little surprises for me I marvel how cute you are. With you, each day is unpredictable and amazing.
My sweet, I wish I could find words to express my love for you, but none of them could convey even 1 per cent of the strength of my feelings for you. That is why I will just tell you: "I love you".
Time flies, and only one thing can stop the moment – our boundless love.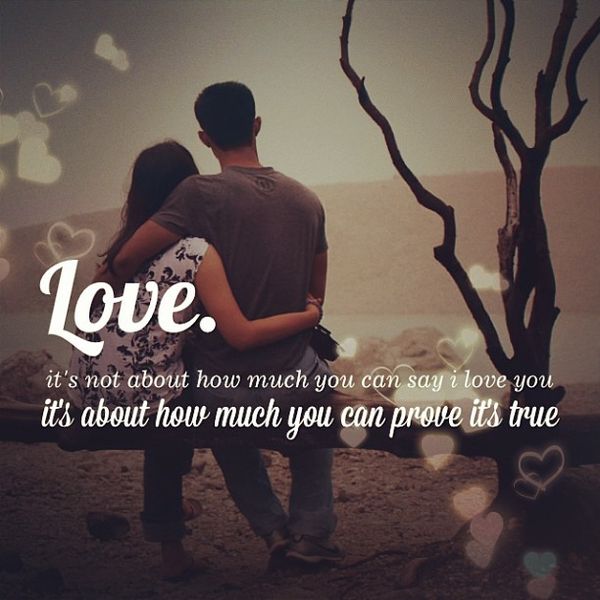 Cute Quotes to Send to Your Boyfriend to Make Him Smile
It seems that it is much easier for the boys to come up with something cute to say to a girl, since they do it more often. Well, ladies, let's prove it's a wrong thought. Take a look at the cutest quotes which you can send to your boyfriend and bring a smile to his face.
I am falling for you every day and do you know what? I want to spend my entire life discovering you.
When I read all cute sayings on the Internet, it seems to me that all of them are about you! You drive me crazy.
Do you know what I want to get as a gift for Christmas? You once and forever. Kisses.
I am ready to wait thousands of years just to spend one minute with you.
Love for you is priceless, I prefer to be with you even if we don't have money rather than living a luxurious life without you.
If love for you caused me great pain, I would have endured it every day, just to be with you.
You are my motivation to be better, for your smile I'll go to the edge of the world.
Love pheromones fly between us, you are my everything.
I feel your mood even when you don't say a word. The special connection between us is amazing.
Small sympathy has grown into a huge feeling – love. I am extremely happy that I've met such a wonderful man like you.
You bring only favorable changes into my life – with you I became more mature, balanced and learned how to value each minute of my life.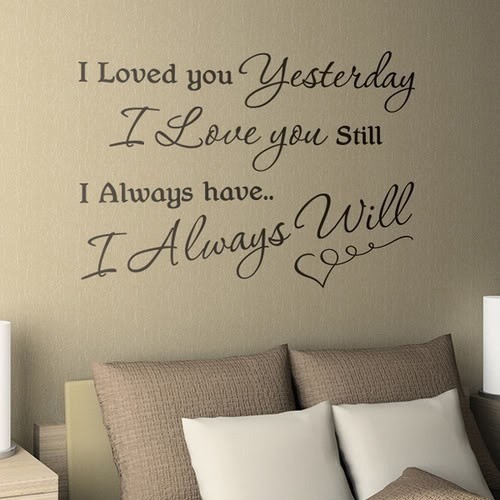 Romantic Things to Tell Your Boyfriend
When it comes to romance, nothing can beat women's imagination. That's why we believe that you can easily come up with lots of cute and romantic things to say to your boyfriend by yourself, but at least give our ideas a shot.
The happiest moment of my life is when we kissed and hugged under the rain, nothing else mattered except us.
Love for you has taken root deep in my heart, I believe that it will turn into a beautiful flower, that will please us all life.
When I saw you for the first time, my heart has already known that you were my soul mate. The heart never lies.
My perfect date is when you pamper me and I give you my love. I love you, darling.
You may also like:
Best Short Love Quotes for Him
100 You are My Everything Quotes for Him
Best 100 Thinking of You Quotes
With you, I feel as if I am the best woman in the world, you are a real gentleman.
We've been together for many years, but still, it is a great pleasure for me to learn new things about you. You are more than my bf, you are my life partner.
Joy, bliss, happiness, laughter, smiles – all these words are synonyms for our relationship. I've never been so happy as with you.
About such love as we have people write lyrics and compose novels, our feelings will always be lit brighter than the sun.
I give you all I have, dissolve in you, and there is no feeling more beautiful. I love you.
My parents have taught me not to give up on my dreams, that is why I will never give up on you.
I haven't got any talent until I met you, now I can say for sure that I am so blessed to love and to be loved by you.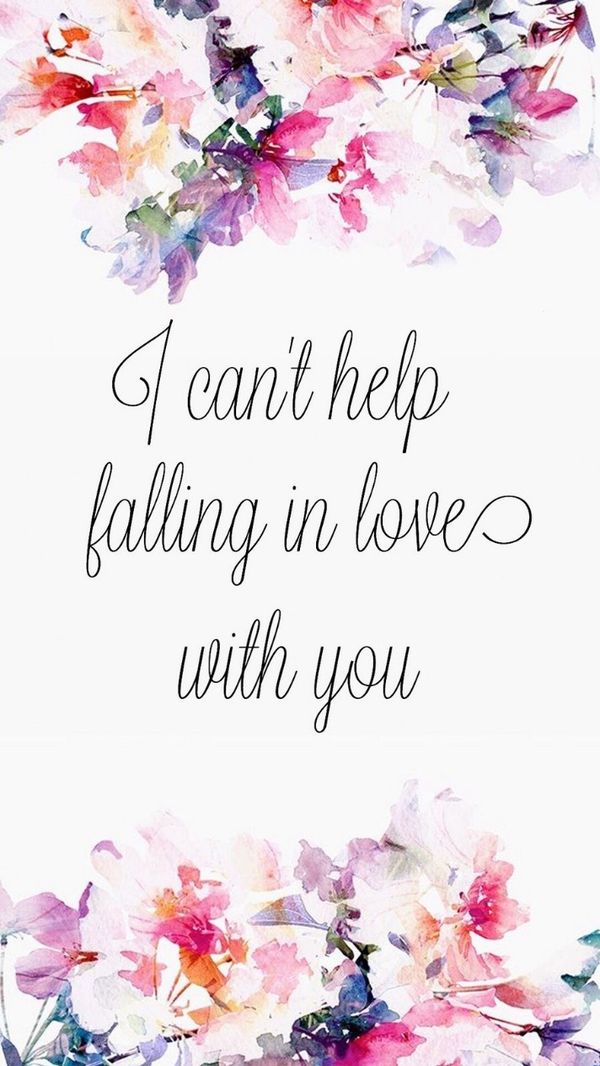 A Few More Nice Things to Say to Your BF
And now the cherry on the cake: we suggest that you read a few more cute and nice things you can say to your boyfriend to make him incredibly happy. These ones are the best.
Sometimes when I touch your body, I'm afraid of getting burned, you are very hot.
The only road I want to go is the road to your heart.
Do you know, how I realized that I'm in love? You personified my ideal man, you are my dream, which came true.
I can't take my eyes off you because you are extremely handsome. I am lucky to have you as my boyfriend.
You have created for me a paradise on earth, really, you are my angel.
Your voice is mesmerizing, kisses are exciting and hugs make me melt. You are my king.
I used to think that I cannot live without chocolate, good music, and beautiful flowers, but when I met you, I realized that I cannot live without you.
I'm really glad I met you on my life path because you have helped me to go in the direction of happiness.
Your kisses intoxicate stronger than wine, and with you, I forget about everything.
On the day when we walked under the stars, and you covered my shoulders with your jacket, I realized that I fell in love completely and irrevocably.
Hell will freeze more quickly than my feelings for you will cool. Such love as we have happens only once in life, I love you.
You destroyed all my concepts of love, brought chaos to my heart and happiness in my life and I'm really glad that it has happened.
In order to communicate, we do not need words, our souls are talking. I don't have anybody closer than you, I love you with all my heart.
With you, I feel like a princess and I feel sorry for other women because the best of the men is with me.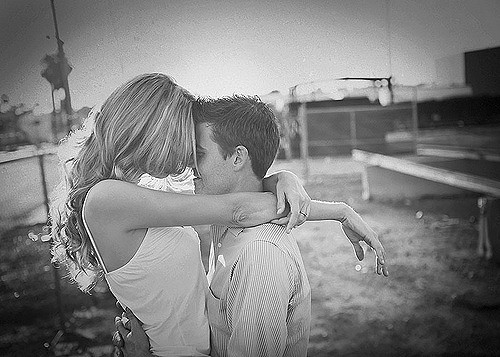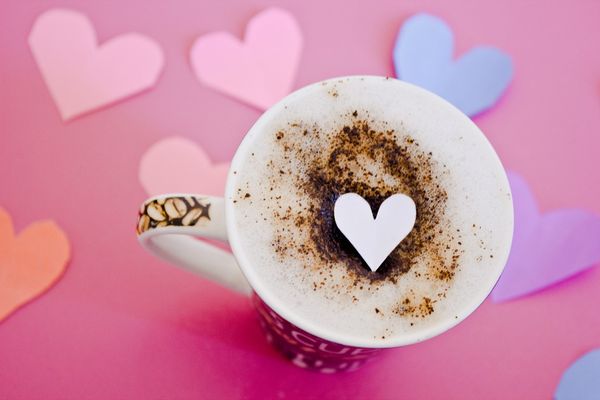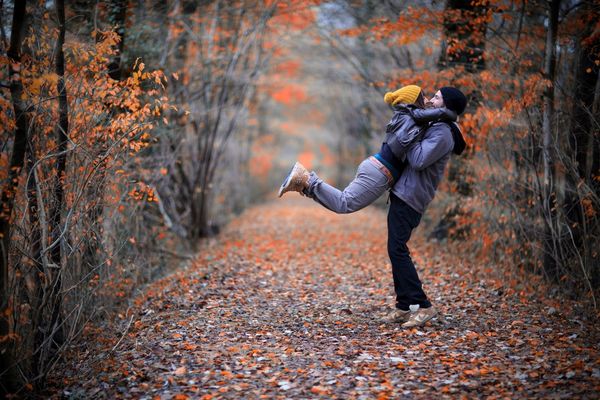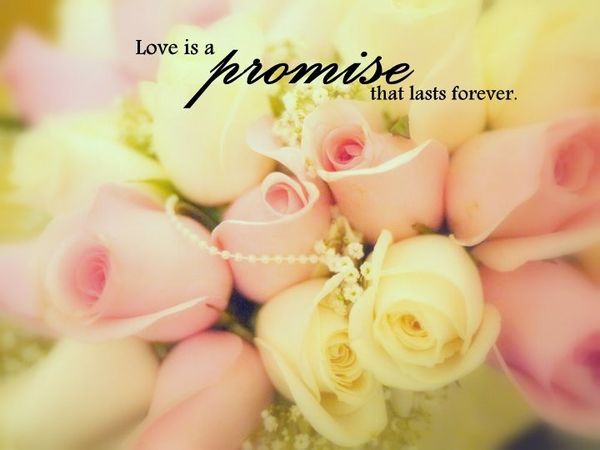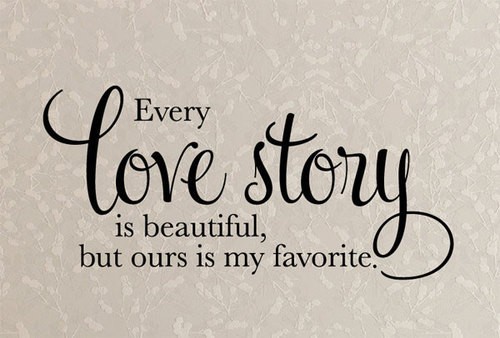 You may like this:
Sweet Goodnight Texts
I Love You Meme
Good Morning My Love Images
Happy Anniversary Quotes For Him
Quotes About Falling In Love