The first year of life is always magical. It's when babies learn the basics of life, discover the world around them, and begin to distinguish parents and relatives. A first birthday should be a celebration of all of these accomplishments. Make sure that this day will bring many memories to a child and his family. To help make it special, you can send warm wishes for the baby to see when they grow up. Share tons of love and care together with an adorable message.
Nice Happy 1st B-day Wishes For 1-year-old Baby
All birthday wishes for a one-year-old should be as cute as possible. At the same time, they should convey all of the emotions you experience every time you see this baby. Celebrate the first birthday of your child, nephew, niece, or friend's baby with a nice birthday card. These happy wishes are an important part of the celebration. To help you create the perfect message, choose from the quotes below and express your wishes in a beautiful form.
Baby, twelve months ago you came into this world. Let it always be kind to you, and may you only see the bright and kind sides of life. Happy birthday!
Happy 1st birthday! You'll never again be as tiny and defenseless as you are now, so I'll be sure to save this moment in my memory.
I can't believe that you've turned one year old! Be sweet and curious, and do not make trouble for your parents.

You are a small miracle that has made the lives of a dozen people better and brighter! Stay our happiness forever! Happy birthday!
You can't understand what other people are telling you, but for sure you can feel kind and good vibrations. Happy 1st birthday, baby!
You are only one year old, but all women's views in this room are chained to you. Continue in the same spirit, handsome!

Happy 1st birthday, my darling! Your father and I are so blessed to have such a cute and smiling baby like you. We love you very much.
Today you won't try a birthday cake, but I can assure you that it was prepared with maternal care and paternal warmth! Happy 1st birthday!
It seems to me that only yesterday you were newborn, but today you are already one year old! Time flows and all I can wish you is to live your life to the fullest! Happy birthday!

One day you will be a teenager with your own problems, you might be capricious or obedient, cheerful or thoughtful, but until that time, far away, I can just enjoy your smile and hug you when I want. Happy 1st birthday!
Today you cannot appreciate the true feast, but when you are older and you can view photos, you'll understand how cool your party was! Happy Birthday, baby.
Twelve months ago I became a proud mother of the cutest baby ever! Please, don't grow too fast and smile always. Happy 1st birthday

My love for you is endless, I am so happy to be able to watch how you become older. Happy 1st birthday, let it be funny and great.
Today is the day of your birthday. Let these first memories will be the brightest and the sweetest for you. Have a happy 1st birthday!
Our sweet baby, you are our gift from God, all of us love you, cherish you and can't wait to see what a wonderful person you'll become.
Cute Happy 1st Birthday Quotes For a Girl
Let's face it, when you are thirty or forty years old, a year passes so fast so one can hardly notice it. But for a baby, one year is kind of a big deal. Take a look at your daughter's first year of life. She's learned to grab objects, started to crawl and sit up by herself. She's already taken her first steps or at least tried to. Though this year might have been a tough and sleepless one, it was the best, wasn't it? The chances are you'll want to capture the first birthday of a daughter and we'll help you to do that. With quotes like these, it'll be an easy task.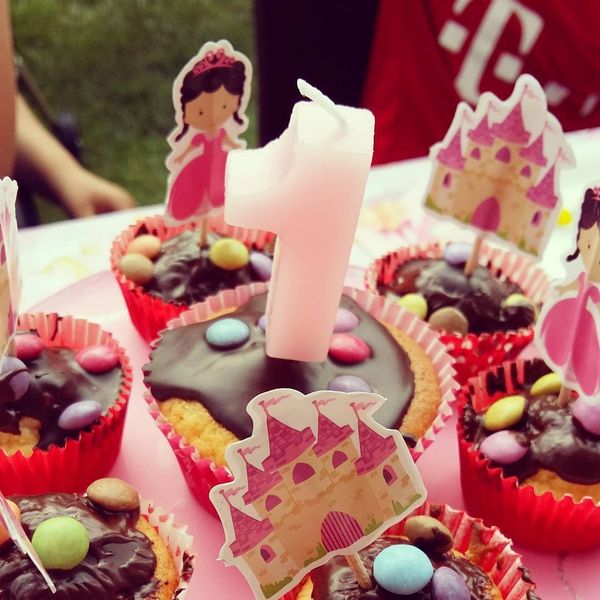 You are so young, but at the same time, it is your first birthday, which marks the beginning of your wonderful trip through life. Let it be careless and blissful, happy 1st birthday!
You are so small in size and age, but you bring such big happiness. Happy 1st birthday, sunshine!
My little miracle, today you've turned one year old! I wish you to always stay childishly naive and sincere. Happy 1st birthday!

When you grow up and ask me about your first birthday, I will describe it with one word: "Awesome!" Happy 1st birthday, my little one.
You are beginning to know the world. It's so touching how you look at the people around you. I wish for you to never know sorrow and to smile always. Happy birthday, baby!
Happy 1st birthday to the cutest child ever! Let your life be surrounded by joy and happiness.

Your first birthday will always be memorable. I wish you many exciting birthdays ahead. Happy birthday!
Today you are one year old, your parents look at you with love and pride, I wish you to be always the reason of their smile. Happy 1st birthday!
You are so small, unable to even imagine how much joy you've brought into this world since you were born. Stay the happiest child on the planet! Happy 1st birthday!

I know that you won't remember this day, but the bliss that surrounds you and the joyful atmosphere you bring will always be in your parents' hearts. Happy 1st birthday.
Happy 1st birthday to an amazing baby! For you, I wish eternal health, and for your parents, I wish eternal patience.
Your life now is a fairytale, let it never end! Happy 1st birthday baby girl

To hold you in my arms and admire your stunning smile is the best thing that has ever happened to me. You are one in a million, happy 1st birthday!
You sleep carefree and do not even know that your name is forever imprinted on our hearts. You are our wonderful and precious child, happy 1st birthday!
Your family is truly blessed because they have a little angel at home. Stay always kind and sweet. Happy birthday.
It doesn't matter how old you will be, you'll always remain our little princess. Happy 1st birthday, little girl.
Sweet Happy 1st Birthday Wishes For a Baby Boy
Is the birthday boy your son? Or is he your nephew? Or maybe he's the lovely baby of your friends? Whatever the answer is, we're sure that you are looking for the best kind of congratulation to wish Happy Birthday to a baby boy. Of course, he's not the one who will be reading your wishes on this day, but imagine how touching it will be for him to find your birthday card years from now and read his first birthday wish from beloved people.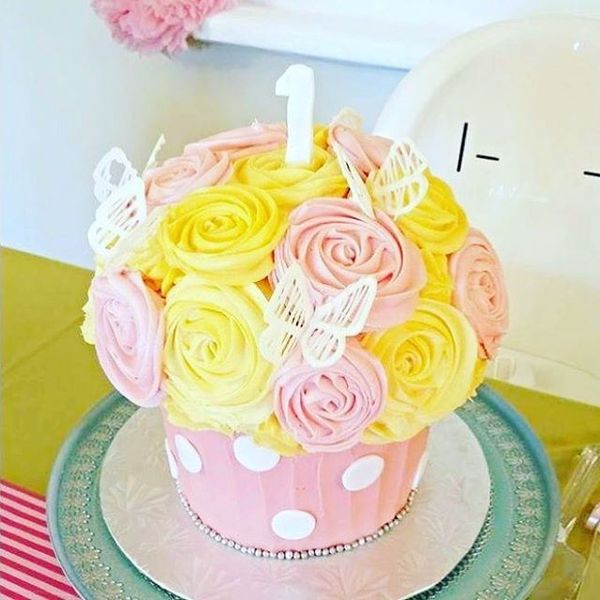 I can't believe that you are one year old now! God bless you, my little child.
Dear baby, your life will be full of losses and findings. I wish that you never lose the kindness of your heart and the nobility of your soul. Happy first birthday!
Happy birthday to an adorable one-year-old child! You are a perfect family because you are the cutest baby with the kindest parents.
Happy birthday, my loving baby! Today, all selfies are taken with the prettiest boy ever!
You are only one year old, but just your glance is enough to make people laugh and smile. Even one minute with you is happiness. Happy birthday!
Honey, I cannot say that life's difficulties won't touch you, but I promise you that when you are in trouble, I will always be there. Happy 1st birthday!
Today is exactly 365 days since you arrived. You have loving parents, a lot of beautiful toys, and, most importantly, the best of life waiting for you ahead. Happy 1st birthday!
Today you are only a child, but you are the sweetest boy I've ever seen. I bet that 20 years from now you will conquer many hearts. Happy birthday!
You are a long-awaited child, a true miracle for your parents. Gladden them constantly and become a wonderful person. Happy 1st birthday!
You will never be such a little boy any longer, enjoy carefree years and be obedient. Happy 1st birthday!

Your life will be full of ups and downs. I wish for you to meet all of these challenges bravely, and to always remain positive. Happy 1st birthday!
You grow with each passing minute. I want you to always remain a baby, but I know that's impossible. I'm happy to be here for you and to help you on your journey through the world. Happy 1st birthday!
On this special day, I want to congratulate a special child. My little angel, we shared one heart for two. I want you to know that from today until forever, my heart lives within you. Have a fantastic 1st birthday!
Today is your first birthday, a holiday just for you. I am so happy that I can share it with you and your family. You are our little star, which lights our lives. Happy 1st birthday, darling.
You are sweeter than the most delicious pie, your eyes are brighter than the sun, and your smile is more beautiful than a rainbow! Happy birthday to the best child in the world!
The Cutest First Birthday Quotes And Wishes From Parents
Even though it sounds too predictable, we have to point out on this. A lot of 'firsts' happen during the first year of a newborn. For example, the first smile, first clap, first game, first word (yeah, it may be just babbling, but still!). We are used to doing these things and therefore don't find them extraordinary, but for a baby, everything is brand new. That's why a first birthday is so special. It concludes a cycle of things happening for the first time and brings a baby from an infant stage to a toddler. Since you have only one opportunity to write a unique first birthday message for your child, you'll need our helping hand.
You've spent the first year of your life in happiness and joy, keep it up! Happy first birthday!
You've committed a perfect crime: you stole our hearts and nobody wants it back! Happy first birthday, our treasure!
Let your life be as beautiful as your birthday cake – bright, sweet, and unique. Happy first birthday!
Let all of the wishes you receive today come true in the future! Have a marvelous birthday!
The synonym for your name is "joy". I wish for you to be the sweetest joy ever and for your parents' lives to be filled with joy. Happy 1st birthday!
You are only one year old, but you have shown your strong character already, I wish for you to become a respectful person. Happy 1st birthday!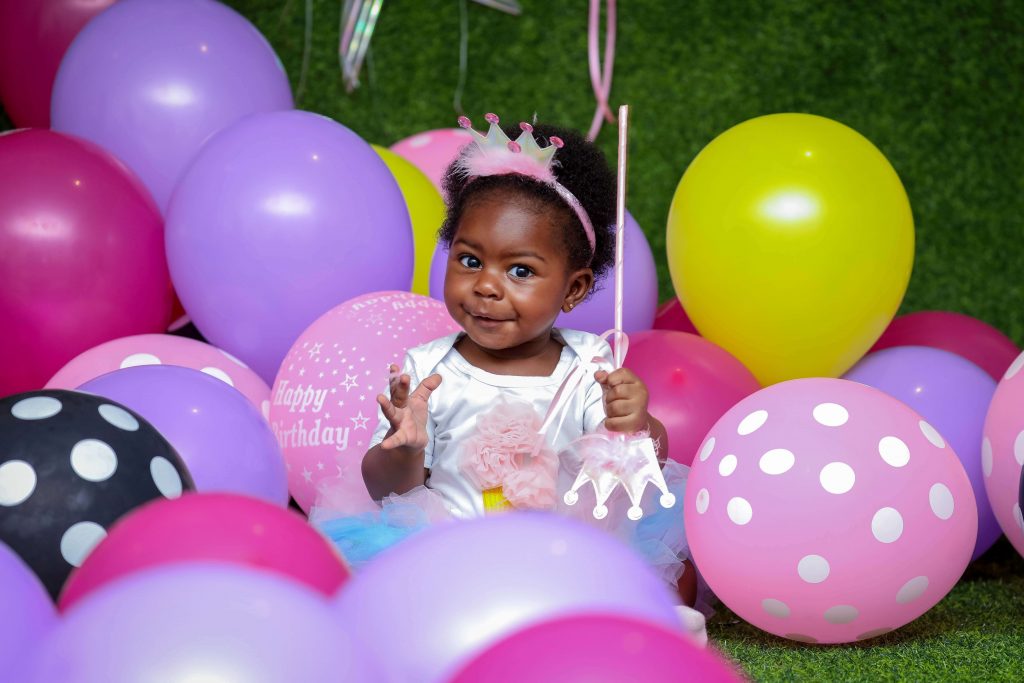 Your birthday is a wonderful way to celebrate the past 365 days of happiness and the future days, full of excitement, that are yet to come. Happy birthday, sweet baby.
Sweetheart, you are so lucky. You were born into a wonderful family with a selfless mother and a charming father. Enjoy your life, and happy first birthday!
You don't understand much today, but I hope that you feel how much we love you. Happy birthday, our kid.
Happy birthday, adorable child! You mean the world to us, only you made our family real and complete. We love you, happy first birthday!
Today you are the main guest, everyone takes pictures of you, I wish you always be in the spotlight! Happy birthday.
Today our hearts are filled with pure happiness and excitement, our little angel, you are the most important person for us. Stay healthy and happy. Have a stunning birthday.
If I was asked what was happiness to me, two years ago I would answer nothing, but now I know that happiness is you. Thank you for 365 days of incomparable happiness. Happy birthday!
Happy 1st birthday! Today we've created a wonderful tradition to celebrate this day with all our relatives and friends, I hope that this tradition will last for many years. We all love you.
You may also enjoy reading:
Goodnight Quotes for Her
Love My Wife Meme
Happy Birthday Sister in Law Images
Happy Birthday Sister Quotes