A wedding anniversary is a special day, which should be notably celebrated. Mark another blissful year of your common life and send your spouse meaningful and tender messages, which will remain forever in his memory.
Plunge into the atmosphere of boundless happiness and create more pleasant memories that will warm your hearts.
Beautiful 'Happy Anniversary to My Husband' Messages and Quotes
There are cute messages, which strengthen your spiritual bond with your partner and make your anniversary magnificent. Choose the ones, which will touch the soul and express your feelings perfectly.
Before our meeting, my life was a boundless desert, in which you have become a beautiful oasis. I will never get tired of loving you, kissing and taking care of you. Happy anniversary.
Our marriage is a cocktail of diverse emotions: affection, happiness, sadness, and anger, but despite everything I will never change it for anything else. Happy anniversary.
What I have understood when I met you is that you were the beginning of my new stunning life, I am so blessed to have you as my spouse. Happy anniversary.
All I need in this life is you and your love forever. I hope that in the future you will continue making me the happiest person in the world. Happy anniversary.
I love how I feel with you: it seems to me that the whole world is at our disposal. Happy Anniversary!
My sweet hubby, many years ago you made me your wife and since then I've experienced only positive emotions! You are my life! Happy Anniversary!
It took us a little time to get married and it will take a lifetime to prove our love. Thank you for being in my life, happy anniversary!
You are the most compassionate, loving and caring man and I am grateful to God that you are my husband. Happy Anniversary!
My precious, let me tell you that with each year I love you more and more, all I need is eternity with you. Happy Anniversary!
I am so lucky to have you as my husband, lover, and friend at the same time. My love for you is boundless, happy anniversary!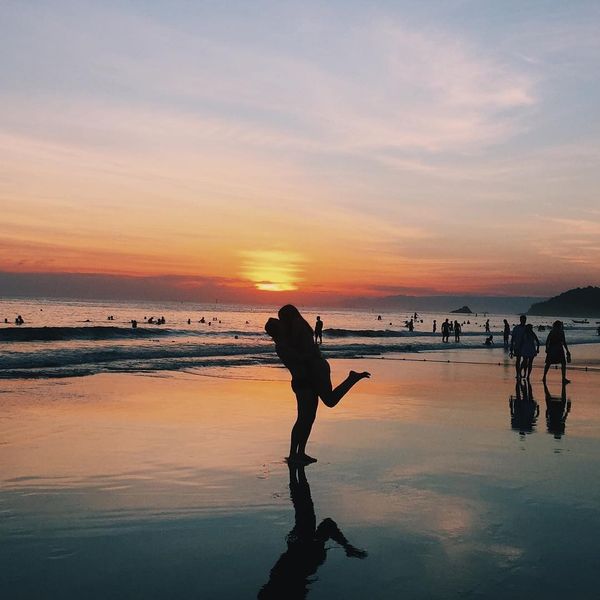 Funny Anniversary Quotes for Husband
Your anniversary isn't just an annual reminder that it's been one or fifty years since you tied the knot. It's more than that. Any marriage anniversary is a chance for spouses to celebrate love and freindship and have a good time together. As a loving wife, you just can't ignore these cute and funny anniversary sayings for husband that will help you express feelings towards your husband.
Your love has given me more than what I could ever dream of. Thank you for everything, happy anniversary.
Today is the day, which has united our lives, you have become my life partner, my caring spouse, the father of our children and my best friend. Stay as you are now, you are wonderful. Happy Anniversary.
When I met you, the world ceased to exist for me, and when we got married, I entrusted you my life and my heart. Since that day I have never regretted my choice. I love you, happy anniversary!
Let each day of our life will be as happy and bright as our anniversary. Happy anniversary, baby!
Our love is still as strong and fresh as on the day of our first meeting, let's cherish and keep what we have. Happy Anniversary.
Let's celebrate all these wonderful moments, which we spent together, and set new goals for our common future. Happy anniversary!
Let my love for you shine like the most beautiful rainbow and let our life together be as bright as a guiding star in the sky. Happy anniversary!
Though our marriage cannot be called the most serene, but despite all the tests that we have passed, it is happy. Happy anniversary, my love.
Our anniversary is another great occasion to tell you how much I love and appreciate. Happy anniversary.
Do you know what shines brighter than the stars and the sun in the world? My eyes when I look at you. I love you, happy anniversary!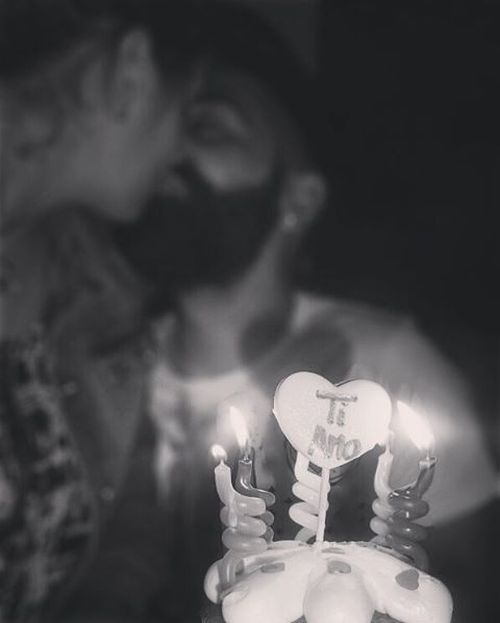 Cute Anniversary Quotes for Him: Surprise Your Hubby on Your Wedding Day Anniversary
A husband and a wife are two soulmates who decided to go through life together sharing all the joys and sorrows, all the ups and downs. If you look for a sweet thing to say to your husband on your anniversary, look no more. Here you'll find the sweetest quotes and messages. He will be delighted.
You are the man, who has conquered my heart with his boundless kindness and tenderness. I am the luckiest woman in the world because I am your wife, happy anniversary!
With all my heart, I want to tell you how much you are close to me and dear, you are the man of my dreams, thank you for the fairytale that you are giving me every day. Happy anniversary.
We have started our journey many years ago and I hope that we will walk hand in hand and our common life will be filled with gorgeous moments. Happy anniversary.
I don't remember when you have become the sense of my life, but I am extremely happy that it has happened! Happy Anniversary!
Let me tell you that all I want in this life is to see your face next to me every morning for the rest of my life. Happy anniversary, my hubby!
Our flower of love grows and blooms with each passing year, I wish you to stay as loving and romantic as you are now and we will cultivate a garden of our flowers.
There are no words in this world, which may express my feelings for you, I am so blessed to be your wife, friend, and partner.
Today is one of my favorite days in a year, today is a triumph of our love! Be yourself, be happy, be with me always!
My wonderful husband! Five years ago I married my best friend, who has always supported me. Thank you for staying the same amazing person as you were when we've met. Happy anniversary!
Our love is stronger than any precious metal in the world, and our fidelity is comparable to swan's loyalty! I love you, happy anniversary!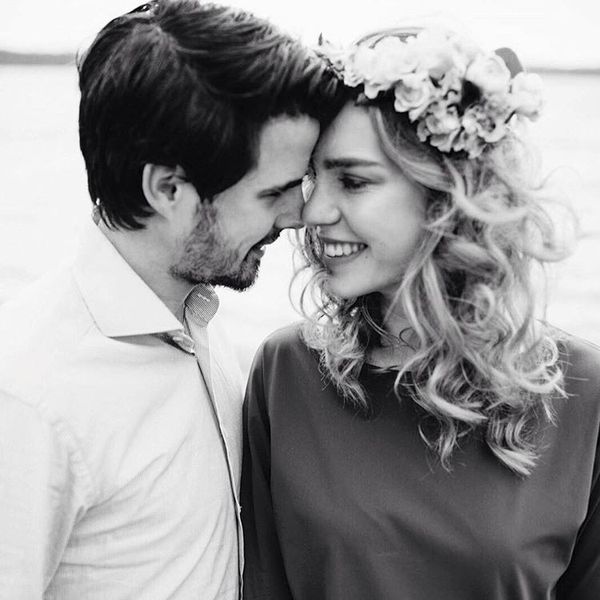 Sweet Wedding Anniversary Wishes for Husband
What makes a good husband? Should he be loving and caring? Sure, he should. How about such qualities as decisiveness and strength of spirit? We guess, all husbands have them at some level. If there is something special about your husband that you love, make sure to let him know that. Meanwhile, take a look at the ideas of sweet anniversary wishes for a husband, they will give you some food for thoughts.
Every day I thank God for such a great husband, father, and friend, you're the best. Happy anniversary!
Today is the day of our anniversary. I'm so grateful that we had a lot of happy moments together as a couple, that our marriage survived the toughest tests and we stayed together. God bless you, my beloved.
You have entered into my life, became the part of my soul and conquered my body. With you I have discovered this fascinating world, you are my second half, my beloved husband, I love you more than life, happy anniversary.
When I look into your eyes, shivers cover my skin and butterflies are fluttering in my stomach. My feelings for you are as strong as the first day, you are my happiness, happy anniversary!
Happy anniversary to the best husband ever! We kept their wedding vows and were next to each other in sorrow and in joy. You are the person, on whom I can count in any situation, thank you for being in my life. Happy anniversary!
Feelings for you overwhelm me, I am ready to shout to the whole world how much I love you, you mean the world to me! Happy anniversary!
Today is the day of our anniversary and one thing that I regret is those years that I spent before I have met you. Happy anniversary, my darling!
You changed me for the best, with you I became the woman I've always wanted to be. You rock my world, baby. Happy anniversary!
What could be better than celebrating another fascinating year together? Only celebrating many happy years ahead. I love you, happy anniversary!
Happy anniversary to my sweetest, kindest, cutest hubby ever! You are everything I have ever dreamt of.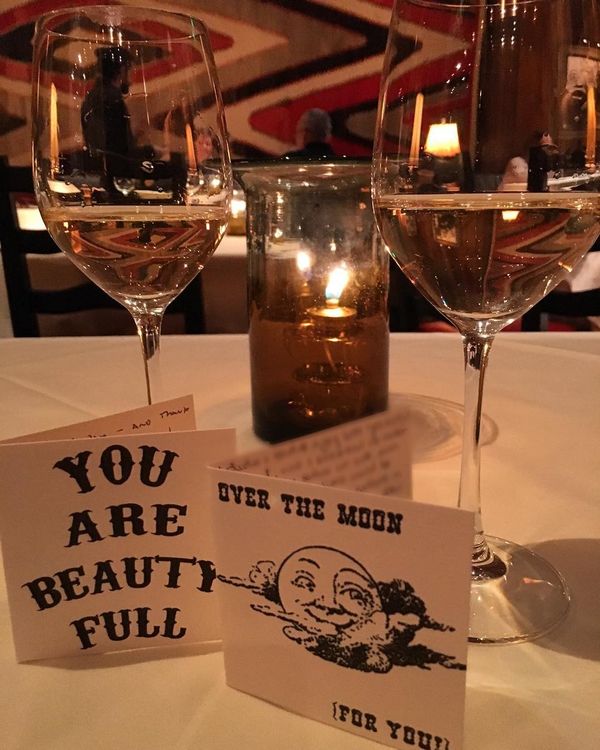 Romantic Anniversary Messages for Husband from Wife
When if not on an anniversary spouses should express their appreciation for the love and care they receive from each other? Your husband is your life partner, he is your best friend and the only person on earth who might know you better than you. Of course, an anniversary of your marriage isn't the only day you need to be romantic and tell your hubby sweet words of love, but this day definitely has to be a special one. With these romantic anniversary MSG ideas it'll be twice as easy to make your husband happy. He has the best wife, doesn't he?
To look into your eyes and to drown in them is the best feeling for me. I hope that I will do it at least for the next 60 years! Happy anniversary!
Today is our first anniversary. I know that we will learn so many new things together, which will make our life fuller and more exciting. I love you and wish us many happy years ahead!
You're my love, my inspiration, my faith and my strength, you are everything I need in this life. Happy Anniversary!
If I post our life in many pictures on Instagram, I'll tag them with one word: "Perfect". Happy anniversary, my darling!
Many years ago, you stole my heart and I'm really happy about it! Since then it's been in your hands and you took care of it! Thank you for everything, my beloved. Happy anniversary!
The one phrase, which describes my life with you is: "Priceless memories" and I believe that we will make more of them together. Happy anniversary!
Before our meeting, our lives were a blank canvas, and our life has painted it with colored inks. I love you with all my heart, happy anniversary!
On this solemn day, I wish you that our love sparkle as bright as splashes of champagne! I will do everything to make you happy, my hubby. Happy Anniversary!
Madness, cuteness, and endless happiness – these words are synonyms of our marriage! I love you to the moon and back, happy anniversary!
The most intelligent, sexiest, kindest and the most honest man is with me. Thank you for making our marriage a dream come true. Happy Anniversary!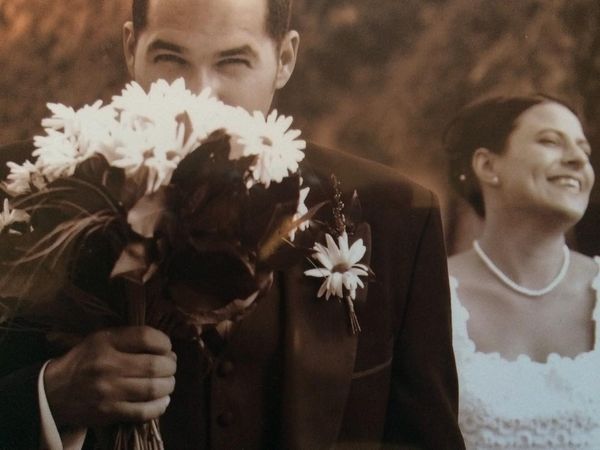 Ideas of What to Write in an Anniversary Card to Husband
A husband and wife relationship requires a spirit of give-and-take. Spouses should be on the same page to live a happy life without arguing all the time. So, if you know that your husband doesn't like the public expression of love, maybe it is not a good idea to write a post on Facebook or something. Buy or make a nice anniversary card for your husband and write one of the following quotes in it.
We are a very harmonious couple, my craziness is perfectly combined with your prudence! Thank you for being the best husband for me, happy anniversary!
You are an amazing man! Only you can turn one my smile into the sea of laughter, with you I can be myself. Happy anniversary, my love!
You've managed to make all my imperfections perfect! I thank God for our meeting and for sending me such a fantastic husband! Happy Anniversary!
I prayed to God every day and He has sent you to me, but you didn't pray and you've got me as your wife. I'm just kidding, love. Happy Anniversary!
We're inseparable, we have one heart for two, which sparkles with love and warmth! I congratulate you on our anniversary and wish you to a limitless number of memorable moments together with me!
Do you know why I am the happiest woman in the world? Because my honeymoon lasts not for 30 days, but for the whole life! Happy anniversary, my magician.
You are my universe and I'll continue being your sweetest distraction. My hubby, happy anniversary, I love you more than everything.
You are not just my husband, you are a strong shoulder, on which I can always count, and my best friend, with whom I can share all my secrets. Happy Anniversary!
Our common life for me is like the Rollercoaster: unpredictable, exciting and incredibly interesting! Happy anniversary, my love!
The sacrament of marriage, which we shared when became husband and wife – it is a miracle, which decorated my life. I love you madly, happy anniversary.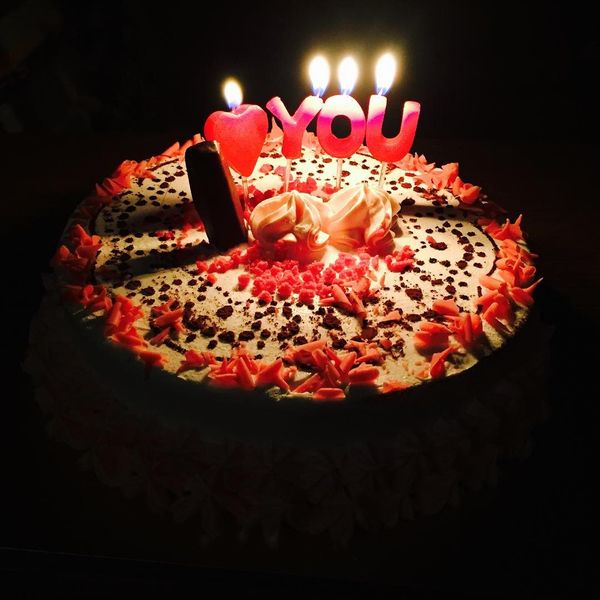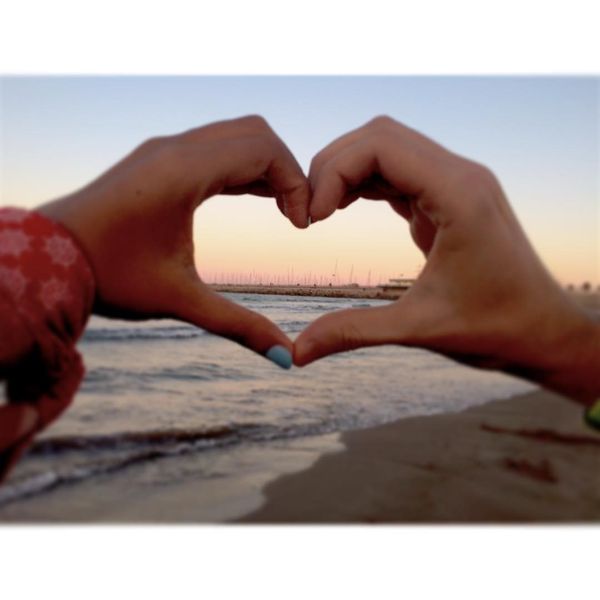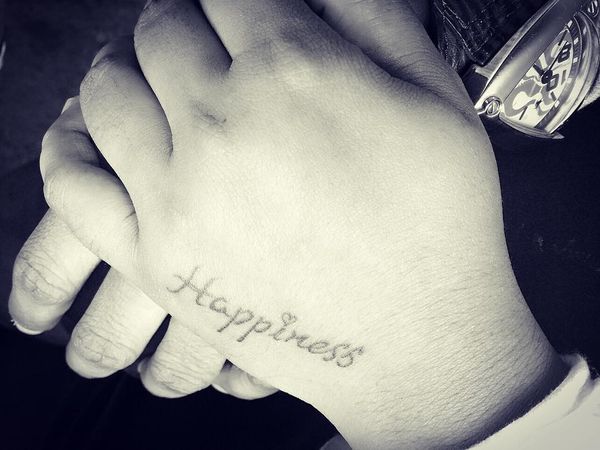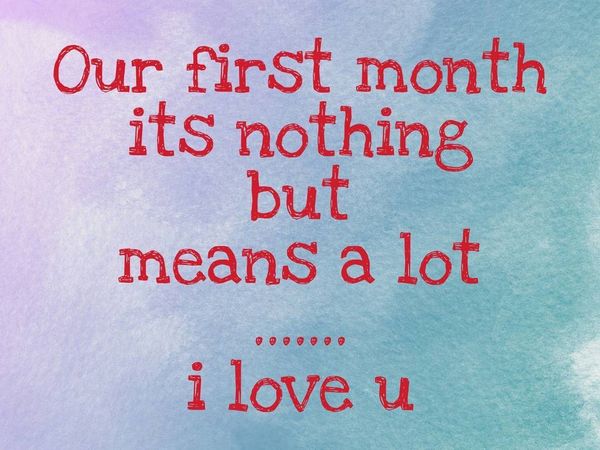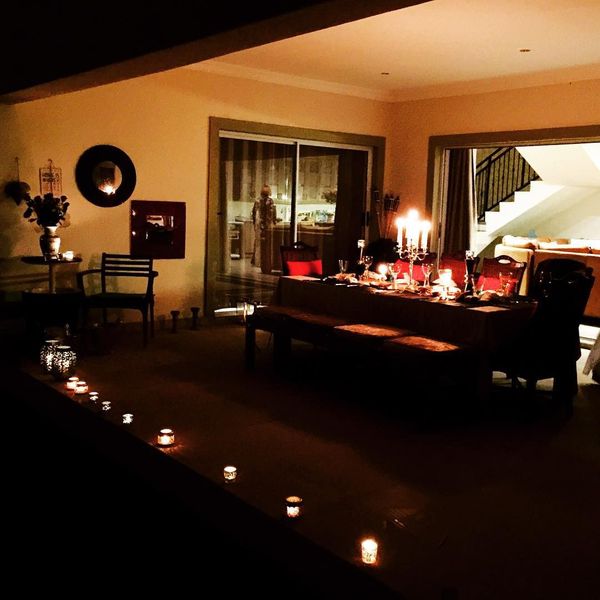 You may also like:
2 Year Anniversary Gift Ideas
Cute Things To Say To Your Boyfriend
1 Year Anniversary Gifts for Him