One of the most crucial things for any relationship is to let your partner know how beautiful they are to you. That one compliment is an important part of making your partner feel desirable and loved.
Women generally want their partners to show interest in what they feel, and for them to show how they are cherished. Most women feel delighted when their significant other tells them how beautiful they are. That is why it is very important to routinely remind your girlfriend that you find her attractive and that you care about her.
It is vital to be loving and caring, so never miss a chance to tell you woman how beautiful she is and how much you admire her. Be appreciative not only of her appearance, but also of her inner strength, capabilities, and talents. After all, real beauty transcends what the eyes can see.
Be sure to not go too long without reminding her of how you feel. Most women love romance and affection. Even little sweet words and gestures, when done consistently can make her feel happier; thus, making your relationship better and stronger. Making a woman feel loved and beautiful gives her that glow that only love can forge.
When you see your love come walking down a flight of stairs, do you delight in the sight of her? Do you feel proud and happy to have her by your side? When you gaze at her does she sometimes strike you speechless? Does her beauty take your breath away? Go ahead and tell her! This kind of affirmation builds her up emotionally and this will have a lasting effect on your relationship. It is true that action speaks louder than words, but every woman surely appreciates if her man expresses it in words. Indeed, words have a special way to warm a woman's heart.
Let her know how you feel by sending her one of the poetic quotes we have gathered for you here.
How Do You Say To A Girl That She Is Beautiful?
What is beauty? It is a question that has perplexed philosophers and entranced poets since we have had words in which to discuss the idea.
Even though beauty itself is quite subjective, mankind did evolve a set of standards, which are not necessarily always a good thing. These so-called "beauty standards" have caused many women to doubt their appearance, which can strain a relationship in many ways. It's important to remember that every person is beautiful in their own way. A woman's uniqueness is what makes her stand out from the rest.
When you want your partner to know how beautiful you find her, these quotes will help you discover and express the truths in your heart. These quotes will help you tell her that she's beautiful.

Your beauty blinds me. It comes from your heart and is reflected in your eyes.
I wonder how I never noticed such a magnificent flower like you before.
You are beautiful. You've made me believe that this world is worth living in.
Your beauty captures me, but what amazes me most is how wonderfully is combines with your amazing soul.
There is nobody more beautiful in this world that a woman in love, so there is nobody more beautiful than you.
Magic is when our eyes meet and we feel the spark between our hearts. You are wonderful.
Do you know what I like the most about you? That you are beautiful inside and out.
Even if I were blind, I could still see your beauty, because it is in your soul and can be seen only with a heart.
When you walk by, you turn heads. I am so lucky to have such a beautiful girlfriend!
It's a pity that it's impossible to hold a beauty contest among the angels. It would be the only competition that you could compete in fairly.
In my eyes, you are the most beautiful and tender woman in the whole world. I love you.
Your beauty cannot be ignored, it is something unbelievable. It not only pleases my eyes but also warms my heart.
You are beautiful for the way you think, for the way your eyes sparkle, and for the way you make me smile.
You are beautiful from the tips of your toes to the depths of your soul.
What To Say To A Girl To Make Her Feel Special?
Everybody, at times, feels unattractive or even ugly. There are times when we say to ourselves, "Gosh, I am not beautiful at all! My nose isn't small enough, my eyes are too small…" We could just go on and on with all the imperfections we notice in ourselves.
Women are even more prone to feel conscious about their appearance. Imagine how often your wife or girlfriend has had doubts about her looks. Your constant reminders that you believe her to be beautiful will strengthen your bond and build her self-esteem. The simple phrase, "You are so beautiful," can do wonders for your woman. Here are some quotes to make her feel special: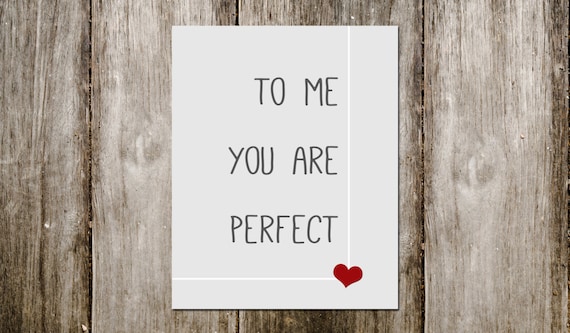 If you do not believe that you are beautiful, look into my eyes and be surprised by your pretty reflection.
To wake up every morning and see your beautiful smile is one of the great sensations of my life. You are fantastic.
Everything and everyone in this world can be replaced except you, my wonderful wife!
I still can't understand how God could create such an ideal woman like you, you are perfect from your head to your toes.
Even thousands of orchids can't compare to your beauty. You are truly unique.
Your soul is like an ocean. It doesn't matter how deep I dive into your depths, I will never reach the bottom.
Never forget that you are a talented, amazing, and wonderful woman, a beautiful rarity in this world.
Even when you are sad, remember that you are beautiful. The whole world is yours.
You are more than beautiful. For me, you are the best woman in the world.
Let yourself start each day with these words: "I am beautiful, I am lucky, I deserve the best in this world".
Each side of your appearance and each trait of your character are beautiful. You are the most stunning person I have ever known.
I am so blessed to have such a stunning friend. You see beauty everywhere and have taught me to love this world. Thank you for being with me.
God must love me a lot to let you – a perfect creation – stand by me.
How Do You Compliment A Woman?
A sincere, specific compliment can make someone's day. Make your woman's day as often as you can!
Your lover needs to be reminded that she is beautiful inside and out. If your relationship is new, then you want to tell her this every moment of every day. If you have been around the block together a few times, then you know how important it is for you to keep telling her. Being in a relationship for quite a long time does not mean that the spark of romance should die. As you spend more months and years together, it is all the more important to rekindle the love and keep the fire burning. Just get into the habit of telling her how sweet, smart, funny, and beautiful she is to you.
These quotes will help you compliment her and brighten up her day:

I hope that one day you will see yourself with my eyes: confident, beautiful, successful.
The moon and the stars don't glow as bright as your eyes, you are extremely beautiful.
You have found a way into my soul and a key to my heart. You are divine.
I was once told that I would fall in love with a gorgeous woman, but I could never have imagined that this woman would be fantastically pretty with the most extraordinary personality I've ever seen.
Your beauty is in your optimistic attitude towards life, in your generous heart and honest thoughts.
I still can't believe that there can be such beauty in this world. Baby, you are the sweetest and most beautiful girl!
I like it when you sleep, for you are so beautiful and completely unaware.
To my lovely girl, you may not be the most perfect girl in the world, but you are the greatest and no one can replace you!
You are the most awesome lady I have ever met. You make my life complete.
I wanted to tell you that you are beautiful so that you will see that you are.
While my eyes see how beautiful you look outside., my heart feels how perfect you are inside.
I can't think of any better representation of beauty than someone unafraid to be herself.
I love you not only for what you are, but for what I am because of you.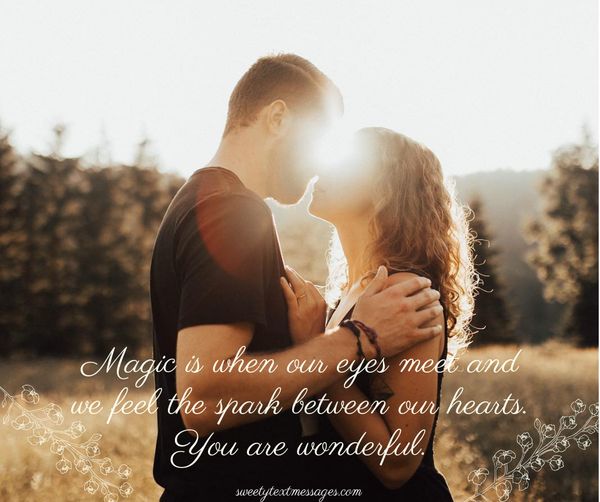 Admiring Beauty Quotes
You already know why you need to praise her beauty – now comes the question of how to tell her. It seems like anything you can say sounds cheesy; but to her,  these words are electrifying and delightful to her heart. Nothing feels better than to know that someone loves you and that you are appreciated. If you want to give a woman a beautiful phrase to make a meaningful statement about her beauty, you can get inspired by these quotes.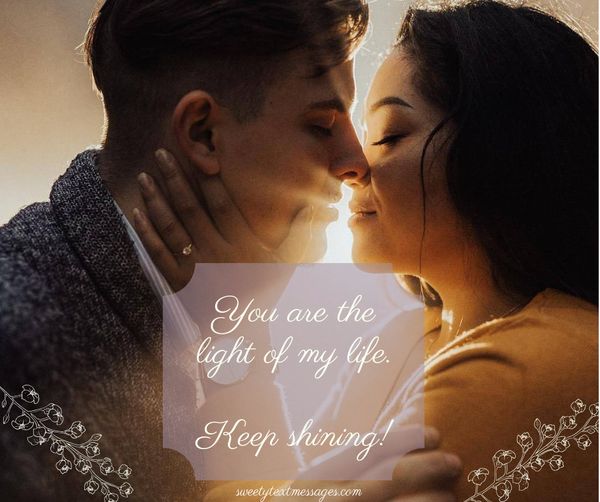 Keep your chin up! You are young, beautiful, and independent – so enjoy this life!
When I saw you for the first time, I noticed your bright appearance, but then I got to know your beautiful soul, and I understood that you are the one.
You are the light of my life, keep shining!
Remember that your lovely face is for smiles, not for wearing frowns.
Distract yourself from the bad and good is bound to happen! You're wonderful!
Believe in yourself, you are strong inside and marvelous outside.
You are the woman of my dreams. You've made my mediocre life bright and full of emotions.
You are a fairy. You create beauty everywhere and share warmth with others and it makes me crazy about you.
I've been dreaming about you my whole life, and I finally found you.
Only a few things are priceless in this life: your love, your smile, and your faith in me.
I am sad because even the entirety of a lifetime is not enough to love such a gorgeous woman like you.
You are perfect exactly as you are – with all your flaws and imperfections. I love you just as you are.
The Cutest Quotes To Make A Girl Feel Special
Women expect you to be romantic – and by that she means whispering sweet nothings in her ear, spoiling her with presents, and of course, giving her compliments. Your words should always be coupled with actions; otherwise, they will be meaningless. Here we have collected some very cute phrases that will have her excited to know you're coming home.

Your innocent and beautiful soul has forced all the shadows of my doubts to leave. Thanks to you, I have become happy.
Without you, I am nothing. With you, I am something. Together, we are everything.
I have fallen in love many times, and it's always with you.
I adore you. I have never seen more sparkling eyes or a more dazzling smile than yours.
Will you be my beautiful princess? I may not be a prince charming, but I will do my best to become one for you.
I will love you even when you are no longer young and beautiful because your beauty is inside you; it is eternal.
Your beauty is not showy or vulgar. It is sweet, gentle, and modest. It is in your gestures, in your words and eyes. You have won me over.
Darling, I can't stand the cruelty and hypocrisy of other people, only your beautiful smile, and amazing, deep eyes help me to live.
Even Aphrodite is a pale copy of your beauty. You are one in a million.
The smell of your hair is more pleasant than the scent of thousands of roses, I dream to plunge into its warmth and to spend eternity in your arms.
You are worth millions of compliments and I will spend my entire life telling you how wonderful and stunning you are.
Sweet, unique, modest, kind, honest. These words describe only one percent of your personality. I dream to discover you for the rest of my life.
The stars, the moon, and the sun are minor to me because you shine brighter than all of them!
You're remarkable. You make me perform feats purely for your sake.

You are more beautiful than spring flowers. If I were more talented, I would write hundreds of poems dedicated to your beauty.

Seeing you at the end of the day is the most exciting part of my day.
Inspirational Beauty Quotes For Her
Nowadays, ladies are more conscious of their beauty. They try to follow all the latest beauty trends; they often go through hell to look like the latest it girl on the glamour magazine covers.
Interestingly, a lot of girls do that just to impress the man in their life. Don't wait for a perfect moment to let your lady know how beautiful she is and how much she means to you without all the extra pain she puts herself through; this moment should be every moment you spend with her. Let her know that even without all the makeup, she is beautiful in your eyes.

Not only will you find great examples below of what to tell a girl to make her feel beautiful, but also interesting quotes about beauty and what meaning people put into this notion.
You are a dream that has become reality, your unearthly beauty deprived me of my reason, my heart belongs to you.
I'm extremely happy that you have fascinated me with your beauty and have stolen my heart.
Your graceful and delicate facial features should be perpetuated by the most talented sculptor, you are an ideal woman.
When I look at you, I believe that beauty will save the world.
The beauty of a woman is not in the face, but the true beauty in a woman is reflected in her soul. It is the caring that she lovingly gives, the passion that she shows. You are this woman to me.
Your hair is softer than silk, light in your eyes is brighter than the sun and your skin is more delicate than satin.

You are the queen of my dreams, I am ready to strew the path, on which you walked, with hundreds of peonies.
Beloved, do not be sad, on such a charming face there must be only emotions of joy and happiness.
Sweetness flows from your appearance and your beauty makes me fall more in love with you.
You're one in my head, in my heart and my life, you are the most charming woman in the universe.
Minna Antrim once said: "A beautiful woman delights the eye; a wise woman, the understanding; a pure one, the soul". I am lucky since you please my eyes and my soul.
You are the sunshine that brightens my day. Having you on my laps is like having all the goodness of life all in one place. Sometimes I get lost staring at your beautiful face. Even if I had the chance to change anything about you, I would leave everything about you the way they are because you are just perfect.
I adore you. I have never seen more sparkling eyes or a more dazzling smile than yours.
Tell Her That She is Beautiful with These Quotes
If you are still looking for quotes about the charm and beauty of your beautiful girl, these sayings won't disappoint you. They are sweet enough to put a smile on her face, but at the same time, they are deep and meaningful. They are pretty much everything any girl wants to hear.

You are beautiful, never forget that, even when you think you are not.
You are the most beautiful and wonderful idea God had, He drew you to complete me and make me the happiest man in the universe, I love you beautiful!
You are more powerful than you know; you are beautiful just as you are.
You are like those clouds. Nice and tender. Whenever I look at you, I can delete all my stress and enjoy my happiness with you completely.
You make my world the heaven many people pray for, and I am grateful for all the good times we share, they remind me of how lucky I am to have you in my life. With you in my life, I am ready to face whatever life throws at me.
Is it me or are you getting more beautiful as each day passes by?

A beautiful girl like you is hard to find, easy to like and impossible to forget. Since the day I met you I have no other wish but to want you! Love you cutie-pie!
In a room full of art, I'd still stare at you, because you are so beautiful, my girl!
You are sweet as candy and careful as a mommy. I must be the luckiest guy in this world when I had you in my life!
There is no going back on having you in my life because you are amazing in every aspect. You are a miracle, and I realized this from the first moment I set my eyes on you.
You are beautiful even when you think you are not as long as somebody sees the beauty in you.
Today, especially today, your skin is more radiant than ever and you have always been tempting. Your look ennobles the world view and your smell ashamed the most fragrant flowers.

If words end up failing you, then get her flowers or fall back on a classic gift: nice perfume. Here's a lovely little number from Estee Lauder called Beautiful.
We Have More Quotes To Send To Her In These TechJunkie Articles:
Saying goodnight is another opportunity to remind her how you feel. To help you find the right words, read TechJunkie's guide to cute goodnight text messages and quotes for her.
Don't forget to send her sweet good morning texts!
Be sure to see this collection of the funniest love memes for your beloved.
Anyone in a new relationship should check out our New Relationship Memes.
Do you have some favorite quotes to remind your girl how beautiful she is? If so, please tell us in the comments below!