Anniversaries are milestones in every relationship, and they always call for a celebration. During anniversaries, couples find it a perfect occasion to express their feelings and rekindle their love and passion as another year unfolds. In the world of social media, we often find couples share photos and posts about their relationship. It's a perfect way of shouting to the world how much they love each other.
As one of the world's leading social media platform, Instagram has the ability to share multiple photos and videos with lovely filters. Thus, it is an ideal platform for sharing important milestones like anniversaries, birthdays, weddings, and any other special occasions.
Anniversaries are a special kind of milestone, one observes love growing and becoming more and more wonderful with the passing of the years. When you post that Instagram snap or video of you and your special someone, you want a caption that is just as special. Here are some cute, funny, romantic, and sweet Instagram captions to inspire you.  Surely you'll find just the perfect caption that will help you express how you feel about your partner!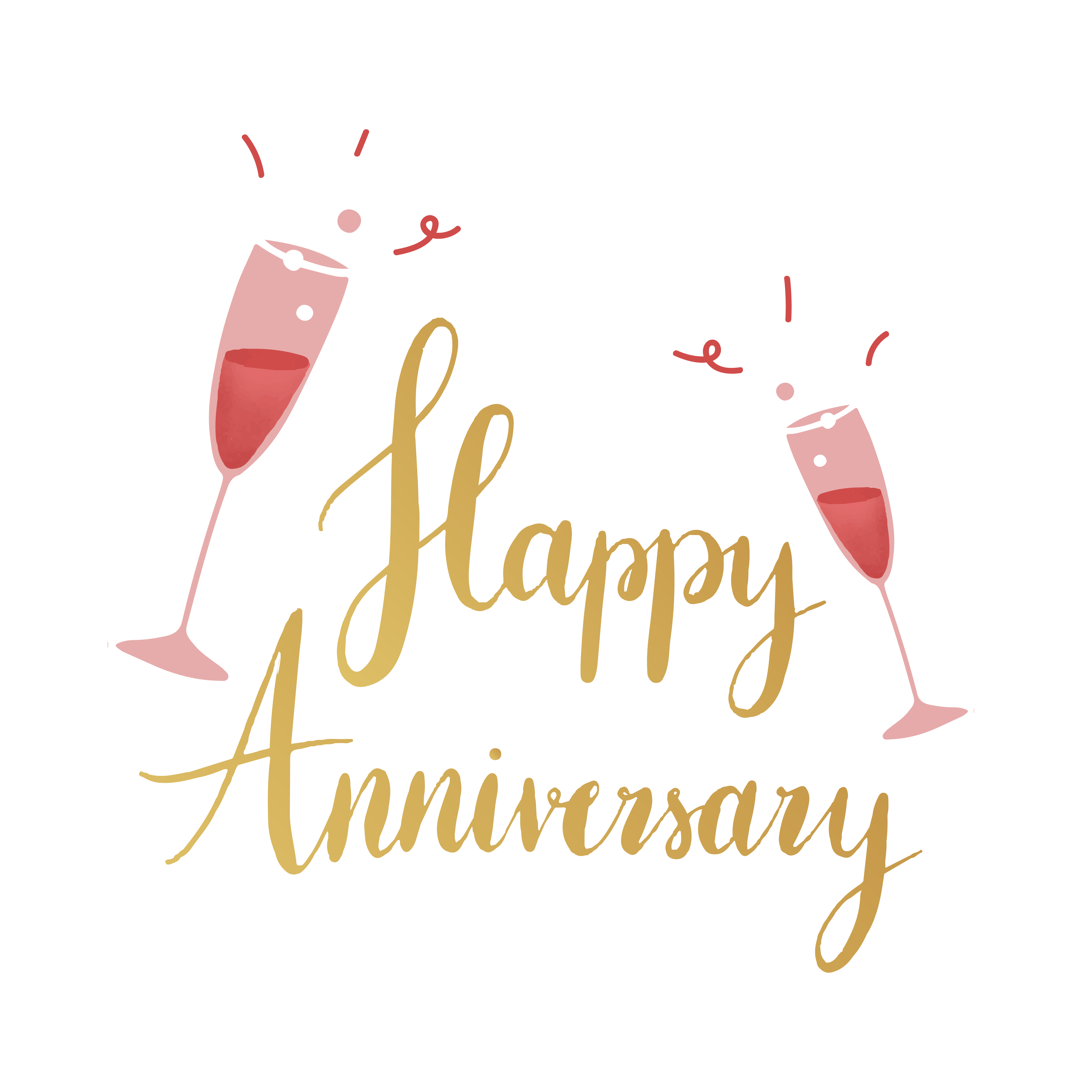 First Year
The first year of a relationship or marriage is always the most special.  Chances are good that you've been through a lot- the good, the bad, the discoveries, and you've made a bunch of memories along the way.  These quotes help celebrate a full year of love.
One year, 365 opportunities.
One year down, forever to go.
This year, I laughed a little harder, cried a little less, and smiled a lot more, because of you.
The first of many years to come.
One year ago you kissed me goodnight for the first time.
Thank you for 365 days of smiles.
This has been the luckiest year of my life.
Oh, the adventures we had in one year! Can't wait for more.
Marriage
After being married for awhile, couples tend to become… shall we say, "quirky?"  These captions can celebrate your unique relationship with each other.
OMG, we're still married?!
You might call me crazy, but I'm not the one who married me.
Turns out I kind of like having you around.
Today we celebrate the best decision you ever made.
Congratulations on another year of losing arguments to me.
Happy anniversary! We've been through a lot together, and most of it was your fault.
Today we celebrate another year of you surviving me.
"Whatever our souls are made of, yours and mine are the same." – Emily Brontë
Happiness is only real when shared.
Well, we made it another year without one of us ending in jail.
It's remarkable how love we've tolerated each other.
Here's to keeping our shit together for another year!
Thinking of my life without you makes me think of a calm life. But that would be so boring. Happy Anniversary!
No One Else
One of the best ways to make your partner feel loved is by announcing to the world that there's not another soul you'll love as much as them. The best feeling is to know that someone loves you like no one else. Your anniversary is the perfect time to be sweet and romantic.
My favorite place in the world is next to you.
When I first met you, I didn't realize how important to me you would become.
You stole my heart- please keep it.
And suddenly, all of the songs were about you.
You're my addiction.
After all this time, nothing else warms me like your smile.
We are two souls with a single mission.
My heart only beats for you.
If I had my life to live over again, I would find you sooner.
Loved you yesterday, love you still, always have, always will.
Forever is a long time, but I wouldn't mind spending it with you.
In all the world, there is no heart for me like yours. In all the world, there is no love for you like mine." – Maya Angelou
"There is nothing more admirable than when two people who see eye to eye keep house as man and wife, confounding their enemies and delighting their friends." – 
"A good marriage is where both people feel like they're getting the better end of the deal." – 
After all this time, you are still amazing to me. You will always be. Happy anniversary.
You will always be my forever.
Through Love's Eyes
These captions are perfect for those super-mushy, emotional posts. After all, anniversaries are those days when lovers feel overwhelmed with all the passion they feel for each other.
You make the good things in life greater.
So many smiles have begun with you.
Your smile kick starts all my own.
There are so many reasons to be happy, but you're my favorite.
You have shown me what true love is. I never want to lose you. You are the sunshine of my life.
Happy anniversary to the person I want beside me every day of my life.
In all the world, there's no heart for me like yours.
Everyday I discover that I love you even more.
You are my best friend, my human diary, and my other half.
"To be fully seen by somebody, then, and be loved anyhow – this is a human offering that can border on miraculous." – E
You are the poem I never knew how to write, and this life is the story I've always wanted to tell.
Transformations
Being in a relationship requires commitment, trust, loyalty, communication, and compromise.  Sometimes, a little love is just what's needed to make you feel whole. Finding the right person for you transforms your heart to make it whole.
In each year we've been together, you've somehow made me a better and better person.
I'm so much more me when I'm with you.
Your heart is beautiful and it made mine beautiful too.
I'm lucky to have fallen in love with you. You changed my life more than I could ever have asked for.
"As we grow older together,  as we continue to change with age, there is one thing that will never change… I will always keep falling in love with you." – Karen Clodfelder
Change is good, especially when you learn to change together.
"Become the kind of person the kind of person you would like to marry would like to marry." – 
With you by my side, my life became so beautiful.
Thank you for coming into my life and making me happy and smile like crazy.
The day my life changed forever was the day I first saw you.
I can't imagine what my life would have been like if I hadn't met you.
To the Future
What's better than this anniversary?  Your next anniversary!  Looking to the future is a way to cement for your partner that you will always be together.
"I never want to stop making memories with you." – Pierre Jeanty
"You are my today and all of my tomorrows." – Leo Christopher
"Grow old with me; the best is yet to be." – Robert Browning
"Real love stories never have endings." – Richard Bach
Forever sounds nice next to you.
When our lips touch, it feels like the rest of my life.
I would say that I couldn't love you more than I do right now, but I know I will tomorrow.
We deserve a happy ending to every day, every month, and every year.
Everything I've never done, I want to do with you.
"Love grows more tremendously full, swift, poignant, as the years multiply." – Zane Grey
I'm done. I don't need anything more out of life. I have you, and that's enough.
"If I know what love is, it is because of you." – Herman Hesse
I just want to thank you for being my reason to look forward to the next day.
Keeping it Simple- Hashtag Style
Sometimes, you just want to leave things to the imagination, especially in public.  These quick hashtags let everyone know how you feel… without giving away the sordid details.
#youandme
#illneverletgo
#Thebest
#mylove
#loveisperfect
#loveisreal
#myforever
#happyanniversary
#iwakeupwiththis
#bae
#happyloveday
#myonetruelove
#bestanniversaryever
#iloveyou
Putting In the Effort
A relationship is never easy, and when you celebrate your anniversary, it's important to be honest with how important it is that you both put in the effort to make your love last.
"We're gonna have to work at this everyday, but I want to do that because I want you." – Nicholas Sparks
"If I get married, I want to be very married." – 
"The best I can ask for is that this love, which has been built on countless failures, will continue to grow." – 
"To keep your marriage brimming, with love in the wedding cup, whenever you're wrong, admit it; whenever you're right, shut up." – 
"Love without sacrifice is like theft" – 
"Love is an act of endless forgiveness; a tender look which becomes a habit." – 
"Marriage is a partnership, not a democracy." – 
"Love seems the swiftest, but it is the slowest of all growths. No man or woman really knows what perfect love is until they have been married a quarter of a century." – 
"When you give each other everything, it becomes an even trade. Each wins all." – 
Making a Little Fun
You can't be serious all the time- even in a relationship!  Having a little fun on your anniversary is perfect if you and your partner have silly personalities.  What a great time to remember all the good times!
"Some people claim that marriage interferes with romance. There's no doubt about it. Anytime you have a romance, your wife is bound to interfere." – 
"Marriage is a fine institution, but I'm not ready for an institution." – 
"Do you know what it means to come home at night to a woman who'll give you a little love, a little affection, a little tenderness? It means you're in the wrong house, that's what it means." – 
"An archaeologist is the best husband a woman can have. The older she gets, the more interested he is in her." – 
"I was married by a judge. I should have asked for a jury." – 
"I am" is the shortest sentence in the English language. And "I do" is the longest.
"My wife and I were happy for twenty years. Then we met." – 
"Bigamy is having one wife too many. Monogamy is the same." – 
"I love being married. It's so great to find that one special person you want to annoy for the rest of your life." – 
"They say all marriages are made in heaven, but so are thunder and lightning." – 
"Keep your eyes wide open before marriage, half shut afterwards." – 
"Not only is love blind, it's a little hard of hearing." – 
Love Analogies
Maybe your love reminds you of something sweet… or perhaps something savory!  Whether you want to hint at anniversary dinner, or comment on the perfect pair that you are, these analogies can do the trick!
We go together like cupcakes and frosting.
We go together like milk and cookies.
We go together like pepperoni and cheese.
You are the salt to my pepper.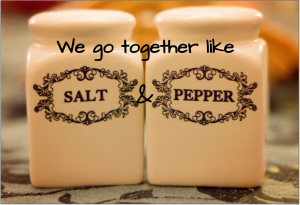 You are the bacon to my eggs.
You are the Chandler to my Monica.
You are the cheese to my macaroni.
You are the salsa to my chips.
You are the charger to my smartphone.
It's Just about Love
What's love, if not a joining of two souls?  Well, a lot, actually, but the celebration of a deep and true love is always a glorious occasion!
"For it was not into my ear you whispered, but into my heart. It was not my lips you kissed, but my soul." – Judy Garland
"Love one another but make not a bond of love: Let it rather be a moving sea between the shores of your souls." – Kahlil Gibran
Love's about finding the one person who makes your heart complete.
The only way love can last a lifetime is if it's unconditional.
Love and Marriage Quotes
When you've got a love that's stood the test of time, you might want to share your advice and thoughts with others. Thankfully, these famous quotes have done the hard part for you.  Now you just need to quote them warmly and accurately on your Instagram post!
"The point of marriage is not to create a quick commonality by tearing down all boundaries; on the contrary, a good marriage is one in which each partner appoints the other to be the guardian of his solitude, and thus they show each other the greatest possible trust." — Rainer Maria Rilke
"And she's got brains enough for two, which is the exact quantity the girl who marries you will need." — P.G. Wodehouse
"When in a relationship, a real man doesn't make his woman jealous of others, he makes others jealous of his woman." — Steve Maraboli
"It is a truth universally acknowledged, that a single man in possession of a good fortune, must be in want of a wife." — Jane Austen
"Happiness [is] only real when shared." — Jon Krakauer
"You can measure the happiness of a marriage by the number of scars that each partner carries on their tongues, earned from years of biting back angry words." — Elizabeth Gilbert
"After all these years, I see that I was mistaken about Eve in the beginning; it is better to live outside the Garden with her than inside it without her." — Mark Twain
"A short story is a love affair, a novel is a marriage. A short story is a photograph; a novel is a film." — Lorrie Moore
"Is not love not unlike the unlikely not is is unlikened to?"  Leon Phelps
"I want all of you, forever, everyday. You and me… everyday." — Nicholas Sparks
"It is not a lack of love, but a lack of friendship that makes unhappy marriages." — Friedrich Nietzsche
"I ask you to pass through life at my side—to be my second self, and best earthly companion." — Charlotte Brontë
"You know it's never fifty-fifty in a marriage. It's always seventy-thirty, or sixty-forty. Someone falls in love first. Someone puts someone else up on a pedestal. Someone works very hard to keep things rolling smoothly; someone else sails along for the ride." — Jodi Picoult
"Tell him yes. Even if you are dying of fear, even if you are sorry later, because whatever you do, you will be sorry all the rest of your life if you say no." — Gabriel García Márquez
"I love you more than I hate everything else." — Rainbow Rowell
"To say that one waits a lifetime for his soulmate to come around is a paradox. People eventually get sick of waiting, take a chance on someone, and by the art of commitment become soulmates, which takes a lifetime to perfect." — Criss Jami
"Stand together, yet not too near together: For the pillars of the temple stand apart, And the oak tree and the cypress grow not in each other's shadow." — Kahlil Gibran
"By all means marry; if you get a good wife, you'll become happy; if you get a bad one, you'll become a philosopher." — Socrates
"Be thine own palace, or the world's thy jail." — John Donne
"Sometimes I wonder if men and women really suit each other. Perhaps they should live next door and just visit now and then." — Katharine Hepburn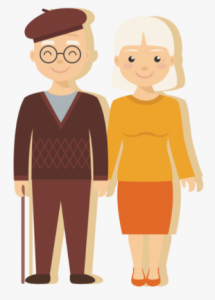 Hopefully these quotes and sayings will put you and your special someone in a romantic mood! We have other articles here at TechJunkie with captions for lovers – captions for your boyfriend, for couples, and – if things didn't work out – we even have captions for your ex.