Austin is a city in Texas most known for its outstanding University and a vibrant live music scene. The City of the Violet Crown attracts musicians, writers, artists, students, and tech workers. Austin's tech scene is perhaps most famous for the story of how Michael Dell founded Dell Computers out of his dorm room at the University of Texas. Dell helped establish Austin as one of the top tech industry cities in the country.
Whether you're visiting Austin for a  weekend getaway or settling in for the long haul, the city has a lot to offer, including a lot of opportunities to take good photographs to post on Instagram!
We've got some unconventional and enticing captions for your next Austin Instagram posts.
City Nicknames and Slogans for Instagram Captions
A colorful city needs some colorful slogans. These nicknames really show what Austin is all about.
Waterloo
City of the Violet Crown
Capital City
River City
ATX (abbreviation for Austin, TX)
Bat City (because Austin is home to fruit bats part of the year)
Silicon Hills (a reference to Austin's growing tech sector)
People's Republic of Austin
Moscow on the Colorado
Blueberry in the Red State
Blueberry in the Tomato Soup
The Live Music Capital of the World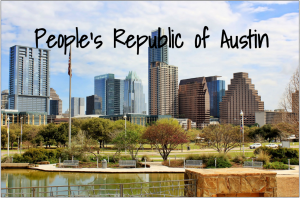 Austin and Texas Sayings for Instagram Captions
Sound like a genuine local with some of these unique turns of phrase.
You can't beat that with a stick.
More twists than a pretzel factory.
You can take that to the bank.
You can bet the farm on it.
Brave enough to eat in a boomtown cafe.
So dry the birds are building their nests out of barbed wire.
Panting like a lizard on a hot rock.
We'll paint the town and the front porch.
Everything's bigger in Texas
Keep Austin Weird.
Born Austinite.
Austin Music Scene Instagram Captions
Anyone who knows anything about Austin is aware of its eclectic music scene. Take your favorite shot from a local concert and pair it with one of these captions or quotes.
Old Settler's Music Festival
Urban Music Festival
Austin Reggae Festival
Levitation Music Festival
Austin City Limits
Good food. Better music.
South By Southwest (SXSW)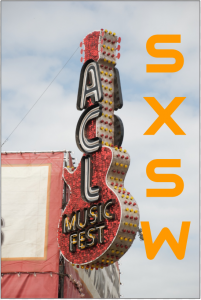 Music is a piece of art that goes in the ears straight to the heart.
Turn up the volume and close your eyes.
Good music never expires.
Unless you're music, I don't want to listen to you.
"Music gives a soul to the universe." – Plato
"The only truth is music." – Jack Kerouac
"Where words fail, music speaks." – Hans Christian Anderson
"Music can change the world, because it can change people." – Bono
"One good thing about music, when it hits you, you feel no pain." – Bob Marley
Austin Rodeo Instagram Captions
If you're not going for the tunes, then you must be going for the cowboys. After all, who doesn't love to get a little country now and again?
This ain't my first rodeo
Rodeo Austin
Just tell me I'm pretty and give me a horse.
When I'm in the arena, all I think about is my horse.
Ride to live.
Rodeo Queen
I'd rather be at the rodeo.
Saddle up!
Trust in your horse.
Rope your dreams.
I'm not afraid of some dirt on my boots.
"Life's a rodeo, and all you have to do is stay in the saddle." – George Jung
"Sometimes I think life is just a rodeo, the trick is to ride and make it to the bell." – John Fogerty
"It's the ropes and the reins, and the joy and the pain, and they call the thing a rodeo." – Garth Brooks
"A good old rodeo never hurt anyone." – Taylor Kitsch
Famous Quotes
Everybody loves Austin. But don't take our word for it…
"People don't live in Austin to work; they work there to live." – Robert Rodriguez
"There's so much music in Austin, and it's all so different." – Gary Clark, Jr.
"It's Never Never Land. People don't grow up there." – Andrew Knowlton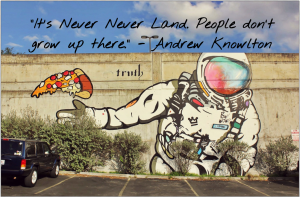 "Austin's the first place I've ever lived where there's a real sense of community." – Ian McLagen
"There's a freedom you begin to feel the closer you get to Austin, Texas."
Now the next time you find yourself getting a meat and three at Franklin's Barbecue, you'll know the perfect words to pair with that shot of spare ribs.
If you like to travel, you might enjoy 65 Iceland Captions for Instagram.
Do you have any suggestions on Instagram captions for Austin, TX?! If so, please leave a comment below.