It doesn't have to be Valentine's Day for you to give a shout out to your bae over Facebook or Instagram. In fact, when it comes to love, just about any day is a good day to express yourself. Not sure how to tell your favorite person that they are, in fact, your favorite? We've got your back with some of the silliest, sappiest, and sweetest love quotes and sentiments. Now you have no excuse not to tell everyone on social media exactly how you feel.
Defining Love with Your Bae
What is love? What perfect words can capture that nebulous feeling the two of you have? Try some of these:
Love isn't complicated; people are.
Love means two minds without a single thought.
Love is cute when it's new, but it's most beautiful when it lasts.
Love is a skill we learn together.
Love is kissing someone even when they're sick.
Love isn't never having to say you're sorry; it's never being afraid to.
Love is simple: never give up on me and I'll never give up on you.
I think our love can do anything we want it to.
On What Makes a Relationship Work
Along similar lines, some of these sayings unpack the nature of relationships and remind you and your bae of what it takes to make one work so you'll be together for the long haul.
A successful relationship involves falling in love many times and always with the same person.
A relationship is like a baby; it needs to be treated gently and given room to grow.
The best lovers are best friends.
Two people who love each other are not the same; they just have the best understanding of their differences.
Strong relationships don't go through hell; they get through it.
A strong relationship means choosing to love each other even in those moments when you struggle to like each other.
On Marriage with Your Bae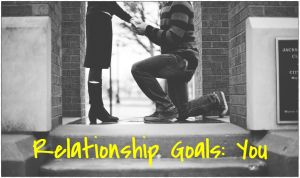 If the two of you are particularly serious, you might want to hint at that special future with your special someone with one of these well-phrased sentiments.
Don't marry someone you can live with; marry someone you can't live without.
Being a first love is great, but being a last love is perfection.
When I think of my future, you're always in it; I guess that makes it our future.
Relationship goals: you.
Never confuse the wedding with the marriage; the first one has to be perfect.
Marriage is having a sleepover with your best friend every night.
Marriage lets you annoy one special person for the rest of your life.
Feelings About Your Bae
If marriage is just a shade too serious for you right now, that's no reason not to still try and tell your bae how you feel. After all, you don't need to have a ring on your finger to let someone know you love them.
The happiest moment of my life was when I realized you felt the same way about me as I do about you.
It's amazing when you have feelings for someone and they have those exact same feelings for you.
I love my life because it's you.
It's crazy to think you have so much control over my happiness.
My goal is to make you the happiest person in the world.
The best feeling is when you look at the one you love and they're already looking at you.
Before I met you, I never knew what it was like to be able to look at someone and smile for no reason.
Funny
If you're more of the joking type, or if your bae just needs a bit of cheering up, consider a lighthearted effort like one of the following. Just make sure that special someone has a sense of humor.
Real happiness is when you marry a girl for love and find out later she has lots of money.
Love is an ocean of emotion entirely surrounded by expenses.
Forget the butterflies; I feel the whole zoo when I'm with you.
I love you no matter what you do; but do you have to do so much of it?
You're the ping to my pong.
You are my favorite reason to lose my sleep.
You're the mango in my margarita.
You make me feel like Cinderella in jeans.
Super Sappy
Do you tend toward the other end of the spectrum? Or is your bae the one who appreciates the unicorns and flowers? Here are some of the cheesiest but most loving quotes we could pull together.
Finding your soul mate is like finding a tear drop in the ocean. Guess we got lucky.
If I had to choose between loving you and breathing, I would use my last breath to say, "I love you."
Falling in love with you is the second best thing in the world; finding you was the first.
I wanted to tell you all my secrets, but you became my biggest one.
If I've done one thing right in life, it's fall in love with you.
You became Mr. Perfect before my eyes.
If I could choose to be with you only twice, then I would choose "now" and "forever."
Borrowing From the Greats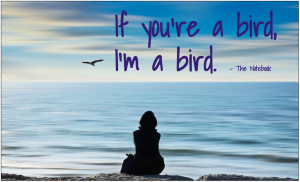 Of course, nobody says it quite like the movies. These famous love lines are sure to make even guys swoon, and maybe they can even inspire a movie night with you and your bae.
"You had me at hello." – Jerry Maguire
"As you wish." – The Princess Bride
"You want the moon? Say the word and I'll throw a lasso and pull it down." – It's a Wonderful Life
"After a while, you just want to be with the one that makes you laugh." – Sex and the City
"You make me want to be a better man." – As Good As It Gets
"When you realize you want to spend the rest of your life with somebody, you want the rest of your life to start as soon as possible." – When Harry Met Sally
"Without you, today's emotions would be the scurf of yesterday's" – Amelie
"If you're a bird, I'm a bird."– The Notebook
"They say when you meet the love of your life, time stops, and that's true." – Big Fish
" I wish I had done everything on Earth with you." – The Great Gatsby
More Sentiments
If you've gotten to the bottom of our list and still haven't found the right remark for your Instagram or Facebook post, consider one of these extra, but no less powerful, expressions.
It's sweet when someone remembers every single detail about you, not because you remind them but because they pay attention.
You will find a girl prettier than me, smarter than me, and funnier than me, but you will never find another girl just like me.
You are too full of life to be half-loved.
You're my first thought in the morning and my last thought before I fall asleep.
Being deeply loved by someone gives you strength, while loving someone deeply gives you courage.
If love doesn't scare you, then you're not doing it right.
You stole my heart, but I'll let you keep it.
Now your Facebook or Instagram feed will be the envy of every romantic for miles. If your bae doesn't already know how strongly you feel, he or she will soon, and so will everyone else you know. If you can hear everyone on your friends list groaning, then you've probably made your point.
What are some lovey-dovey things you've said to your bae? Were they clever? Heartwarming? Goofy? Let us know!