Memes are everywhere and if we were to choose anything that summed up this part of the 21st century, I think the meme would be up there. Morning happens every day and for many, it's not the best part of the day. So what better way to begin a new day with a new good morning meme?
I have found some of the best collections of good morning memes from around the internet and put them all in one place. Rather than collecting a few good memes, I have collated collections of them, so rather than having a dozen or so, there's a hundred or so instead. You're welcome.
So without further ado, here are some of the best collections of good morning memes around.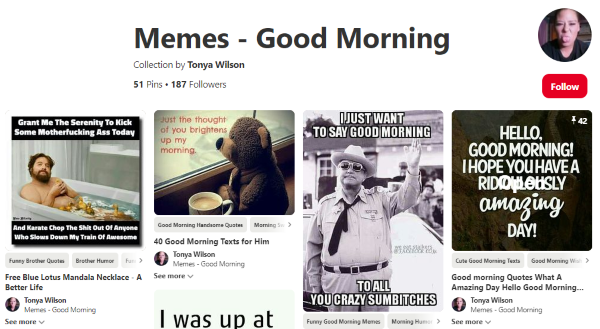 Pinterest
Pinterest is fertile ground for collections of anything and memes are no exception. This page has a collection of some excellent morning memes including some I have never seen before. This page has hundreds of them and are of varying quality but you'll definitely find something you're looking for here whether it's topical, animal, historical or hysterical.
Saying Images
Saying Images, while an odd name, has the best morning memes I have ever seen. The one that made the title image of this piece, '9 lives? That's how many I took this morning.' The rest of the memes on the page are pretty good too with some I haven't seen elsewhere and others that obviously get shared a lot. There are 25 decent memes on here and are worth checking out.
Memesbams
You would expect somewhere called Memesbams to have a bunch of good morning memes and you'd be right. The memes on the site are a real mix of the good, the bad and the ugly but the good make up the majority so it's positive news from here. The thing about this site is that it has memes for all reasons so might be worth keeping around for when you need the next one.
Funnymemes.com
Calling your website Funnymemes.com is setting the bar quite high and this page mostly delivers. There are some lame memes on here but there are also a few amusing ones and a couple that are outright funny. It's another mixed bunch but you have over a hundred to choose from so you'll find something you like here.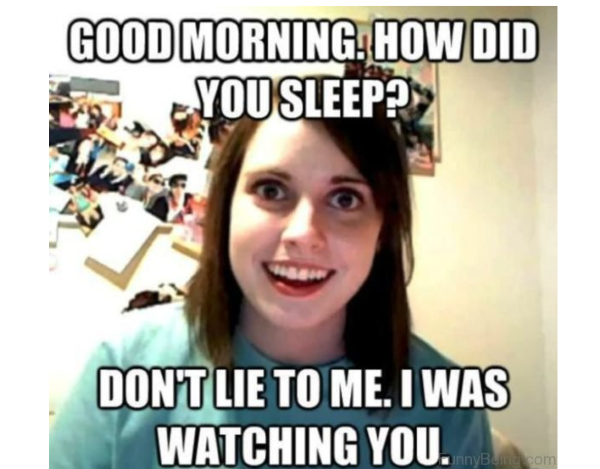 Your Journee
Your Journee is another strange name for a website but there you go. This page has 34 good morning memes and all have a positive feelgood vibe. There are none of the edgier memes here, this is all wholesome stuff that you could send to your mom or aunt and get a laugh. That makes it worth checking out if you're looking for something like that.
TechJunkie
TechJunkie also has a bunch of good morning memes. Some of them are pretty good too. There's a mix of good natured, wholesome memes with a couple of edgier ones thrown in for good measure. The page is two years old now but the memes hold their own and are still amusing even today. That's why they feature here.
Funnybeing.com
Funnybeing.com is another website in the running for the strangest domain name ever. Despite that, it has 70 decent good morning memes, some of which I haven't seen before. Some are pretty good, some not so much but there is enough here for you to be able to find whatever you're looking for I'm sure.
Geeks on Coffee
Now a website with a genuinely good name, Geeks on Coffee. This page has over a hundred good morning memes and some of them are pretty good. Lots of them are repeats but there is a decent amount of more original memes on the page so is well worth checking out.
TailPic
TailPic has 58 good morning memes, mainly of the wholesome variety. There are many here not listed on other websites and makes it well worth checking out. Some are amusing, some thoughtful and some are worth chortling over. There are a couple there I have saved for future use myself too…
Love This Pic
Love This Pic has some of the usual suspects and some newer or rarer good morning memes. Despite having now seen a couple hundred when putting together this list, there are some on this page that I haven't seen before. Most of them are cutesy but some are also amusing. Either way, there is likely to be something on this page for your needs.