A mother-daughter relationship is special, unbelievable and indescribable. Nobody in the world has as close and strong bond as a mother and a daughter have. Their relations endure small disagreements, which occur daily and global conflicts, which arise at least once in a person's life.
The true value of this relationship may be understood only by a mother and her daughter, who have shared grief and happiness, laughter and sadness together, and pulled through tough situations together. These trials made them wiser and stronger.
Look at this collection of mother daughter quotes and choose the words, which will express your feelings for a daughter regardless her age or for a mother, who always remains a woman number one in a child's life. Here are mother to daughter quotes, daughter to mom daughter sayings for you.
Give your mother or daughter a hug, reassure that you will be always near no matter what and let these touching lines fill the heart of your mother or daughter and warm her soul.
Inspiring Mother to Daughter Quotes
Every parent out there knows that there is nothing in this world that could be more precious than giving birth to a new person. Not only do we continue the family line in this way, but also give these children a chance to see the beauty of the world we all live in. Yet the world isn't easy to understand sometimes. That is why it is so important for mothers to tell their daughters words of love as often as it is only possible. As for the latter, we can help you out. A few inspiring quotes are already waiting for you below:
My dearest daughter, all I want is to see you happy. I pray for your smooth path in life and potent health. If you need a place, where you'll receive boundless love and tenderness, this place is my hugs.
Since I've heard your first scream and saw your wonderful eyes, my heart has been stolen. And it was the prettiest thief I've ever seen.
You're my extension, my emotional twin and my most faithful ally and the soul mate. I love you.
You're my treasure in life. I've done many wrong things in life, but one thing which I've made right is that I gave birth to you.
There's a reason some people think they can achieve anything. They listened to their mother.
Happiness is mother and daughter time.
Only a mother can understand a daughter who's in her teen age. Treats her same and most especially loves her the same.
Mother and daughter from the start. Best friends forever from the heart.
No daughter and mother ever live apart, no matter what the distance between them.
Mother and daughter got on very well indeed, with a deep affection founded on almost complete misunderstanding. – Mary Stewart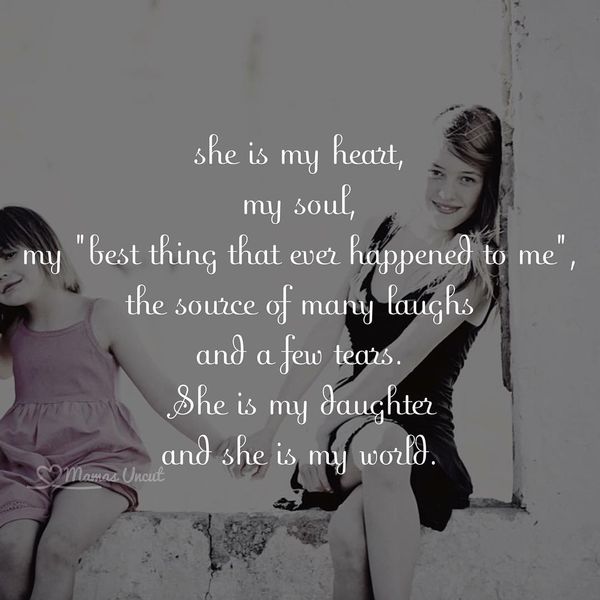 Daughter to Mom Quotes
When you think of your mother, what are the first words that spring to your mind? The chances are these are the words of gratitude. Or at least, it's supposed to be that way. Though, it's all subjective and relationship between a mother and a daughter can be quite different, we firmly believe that it's always appropriate to say 'thank you' to a woman who has given you life. If you are on the same page as us, take a look at the beautiful quotes which will help you to express your endless love and gratitude to a mother.
Mommy, thank you for working so hard to make me a good person and a loving daughter. I hope I will be a wise mother to my children as you are to me.
I believe that a mother creates a daughter. Thank you for showing me this wonderful world of mutual love, fulfilled dreams, unconditional happiness. Your love made me the person I am now. I am infinitely grateful to you.
To the whole world you are a caring and loving mother, but to me, you are my world.
I became successful and achieved everything I want in life because I listened to you always.
It doesn't matter where I go, I always take my guarding angel with me. It's you, mommy.
There were times when, in middle school and junior high, I didn't have a lot of friends. But my mom was always my friend. Always. – Taylor Swift
Everything I am, you helped me to be
God can 't be everywhere, that's why he created mothers.
Like mother, like daughter.
To the world, you are a mother. To a family, you are the world.
Sometimes the smallest thing take up the most room in your heart.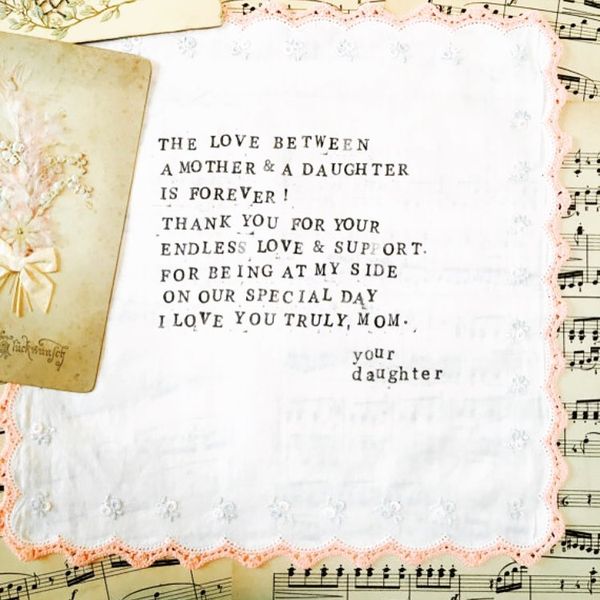 Quotes About Mothers and Daughters
Despite all of the differences in cultures and behavior patterns, a family bond is something that each person on this planet values a lot. Your parents, your siblings are the closest people on earth. Life is a fleeting thing, so don't miss your chances to say how much you love them. And if you want to put your thoughts and feeling in deeper words than simple 'I love you', grab a few awesome quotes about love between mothers and daughters.
A mother and a daughter have one soul for two, which can't be broken by time, obstacles, distance and insults.
All mother's characteristics are absorbed by daughter's personality so that it's not clear where the mother ends and the daughter begins. It's pure magic.
The only love between a mother and a daughter can't be changed and only this love has no limits. It grows with every single day and never fades.
He that would the daughter win must with the mother first begin. – English Proverb
Mothers and daughters together are a powerful force to be reckoned with.–Melia Keeton-Digby
The greatest gift every mother can have is a daughter. Someone who sings with her, who helps in cleaning the house and someone, she can be with her most of the time.
The mother is only really the mistress of her daughter upon the condition of continually representing herself to her as a model of wisdom and type of perfection.   – Alexandre Dumas Pere
In a child's eyes, a mother is a goddess. She can be glorious or terrible, benevolent or filled with wrath, but she commands love either way. I am convinced that this is the greatest power in the universe. – N.K. Jemisin
My mother… she is beautiful, softened at the edges and tempered with a spine of steel. I want to grow old and be like her. – Jodi Picoult
A loving and careful mother both recognizes and even protects her daughter's autonomy and also helps her dance out confidently on to a wider stage. – Rachel Billington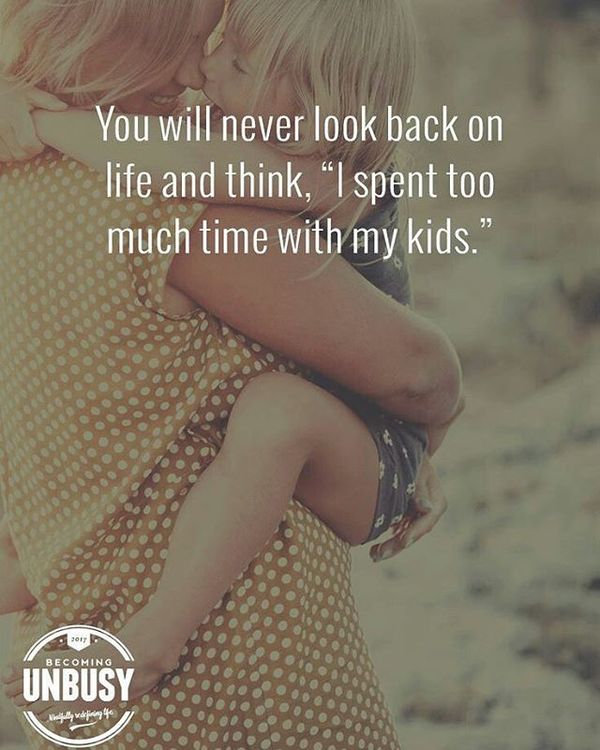 Bond Between Mother and Daughter
Speaking of a family bonding, some believe that daughters are rather closer to their fathers than to mothers. Others disagree, saying that no one could ever understand a daughter better than her mom. Both these opinions have the right to be, since everything depends on a person. But if you are one of those who think that there are no such words which could convey the idea of mother-daughter bond, the place and time are perfect. Check the following quotes out and tell us if they were interesting for you.
There is nothing more powerful than a mother's love for her daughter and there is nothing more healing than daughter's gratitude.
Many people may be replaced in daughter's life, but nobody can take the mother's place.
A daughter will always be the closest person in the world for her mother because only she saw the heart of her mother from the inside.
The lives of a mother and a daughter are connected. A mother is the daughter's spine, she always supports her, and a daughter is the mother's blood, which makes her strong.
Because mothers and daughters can affirm and enjoy their commonalities more readily, they are more likely to see how they might advance their individual interests in tandem, without one having to be sacrificed for the other.  – Mary Field Belenky
What the daughter does, the mother did.  – Jewish Proverb
A mother is the truest friend we have, when trials heavy and sudden fall upon us; when adversity takes the place of prosperity; when friends desert us; when trouble thickens around us, still will she cling to us, and endeavor by her kind precepts and counsels to dissipate the clouds of darkness, and cause peace to return to our hearts. – Washington Irving
Mom – a title just above the queen.
A daughter is a little girl who grows up to be a friend.
I did not give you the gift of life, life gave me the gift of you.
A daughter is a day brightener and a heart warmer.
Mom and Daughter Sayings
Mothers are always there for us, aren't they? They are near when we are lost and need someone to lead us through darkness. They are near when we are in trouble and need someone to give us a helping hand. They are near when we need a piece of advice. They are near in times of happiness and sadness. No matter where you are and what you are doing in life, mothers are always near. When it comes to mothers and daughters, much has been said and still it's not enough. A few more sayings won't harm.
A mother is the only person in the world, who can turn daughter's worries and fears into happiness.
God is everywhere around us, that is why mothers, who possess a part of Him, are always near.
A daughter makes a mother's life brighter and the mother makes daughter's life warmer.
A daughter is the biggest treasure for a mother and the mother is the biggest pride for a daughter.
A daughter is not only a child, a part of a mother, she is a lifelong friend and the closest person ever.
As is the mother, so is her daughter. – Bible
Moms have a special way of making everything better.
Mother's Day is coming up soon. If you're lucky enough to still have your mother, tell her you're grateful to her […] at some point, we must forgive each other for being flawed human beings. Many of us have trouble putting love or gratitude into words, but keep in mind that out actions always reveal our feelings. Always. – Cassandra King
Just remember you only have one mother and that's all you'll get in a lifetime. Be kind to her!
A mother influences her daughter's development through many stages of her life and ideally, represents a suitable role model for her daughter to learn from. – Wendy Fry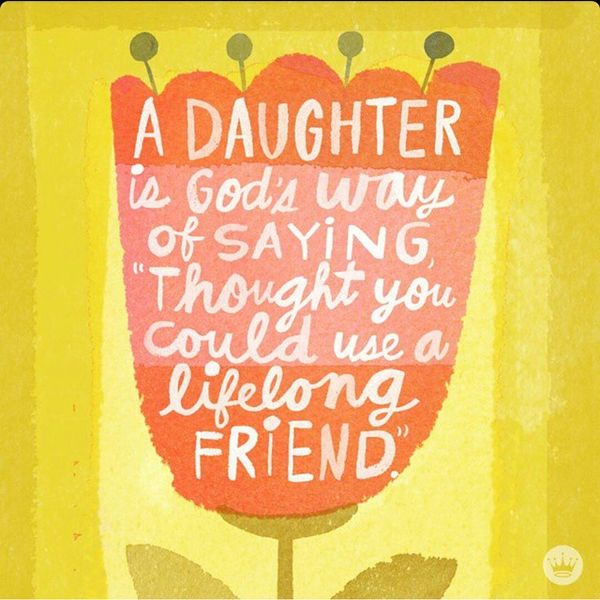 Mother of the Bride Quotes
Do you remember the day your daughter has taken her first steps? How about her first day at school? Not to mention the time she told you about her first love. Of course, there have been tons of such "firsts", and now it's her wedding and you still can't figure out how she has grown up so fast. Well, as a mother of the bride, you definitely need a bit of inspiration to put everything you feel towards your lovely daughter in a good wedding wish.
I am proud to be a mother of such a wonderful human, a devoted daughter, a faithful friend and a perfect future wife! Fill the life of your husband with light and love as you've filled ours.
You used to be a wonderful little girl, but today I see how you walk in a mature life as a confident and beautiful woman. I am insanely happy to share this special day with you.
Through all the years, through ups and downs, through all trials and happy moments, I loved you more than anything and anyone in my life. And today I am over the moon to see my little girl as a happy bride.
To see you're walking down the aisle in a gorgeous white dress with a dazzling smile on your face is my dream, which came true. Be happy, darling.
I'll be sad to see (name) leave and become a wife, but I'll be happy knowing my make-up will be where I left it and now where she moved it to.
And to you (name of the groom), we are so thankful that you brought her to the altar. We are blessed that you now are a part of our family and we know you're going to be an amazing dad.
I'm blessed and I couldn't be more grateful. Do you want to know why? Because I'm a mother, but that's only half of it. I'm blessed because, when I need to, I can still just be a daughter. I get the feeling that there is nothing more precious than to have both of these roles, simultaneously.
This is the proudest day of my life. I'm sure you'll all agree to how stunning (name of the bride) looks today. She's grown from a beautiful little girl into a beautiful young woman and I know she is going to have many happy years together with (name of the groom).
Today, I stand here in front of you today, the proudest mom that ever lived because she's made me so proud every step of the way. Being your mom is a joy and privilege and I want you to know I love you so much.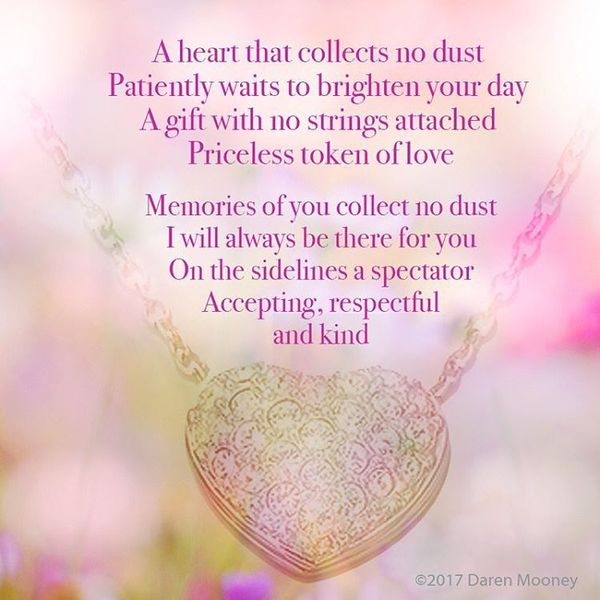 Short Mother Daughter Quotes
Hans Christian Andersen once said, "Where words fail, music speaks." We say that the right words will never fail. And the best thing is, once you know what kind of an idea the words should convey, their amount doesn't really matter. Sometimes even a few words can be enough, especially if they are said from the heart.
Mommy, thank you for being my anchor in this stormy sea of life.
You are all in one: my dear daughter and my best friend. Love you.
Only in your eyes, I see kindness and love. Mom, you're the best.
I have never dreamt of having a better daughter than you. You made my life complete.
A mother's arms are made of tenderness and children sleep soundly in them. – Victor Hugo
Good daughters make good mothers. – Abigail G. Whittlesey
A mother's greatest masterpiece is her daughter.
A daughter may outgrow your lap. She will never outgrow your heart.
I enjoy my life with my daughter. She is one of my favorite people on this planet. – Colleen O'Grady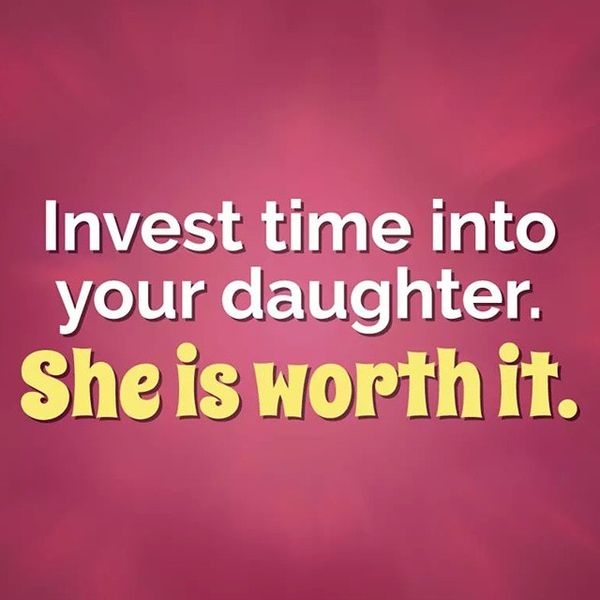 Relationship Between Mother and Daughter Quotes
We are not going to argue the fact that there might be a lot of misunderstanding when it comes to relationships between a mother and a daughter. The reasons for this are endless: from the generation gap to typical girl-girl problems. All in all, the relationship between mom and daughter is special. Some mothers prefer to be friends with their girls, while others choose to be teachers and supporters. Whatever the choice, it is made to raise a kind, happy person. These inspirational quotes show there is nothing more beautiful and important than work like this.
By the time a mother realizes her mother was right, she has a daughter, who thinks that she is wrong.
A mother and a daughter always share a special bond, which is engraved on their hearts.
The mother and daughter relationship is the most complex, yet the most amazing phenomenon in the world.
A daughter's treasure is her mother, a mother's sense of life is her daughter.
A woman may be weak until she is a mother of a wonderful girl, who remains her eternal friend.
Maybe it's just a daughter's job to piss off her mother. – Chuck Palahniuk
To daughter. Someday when the pages of my life end, I know that you will be one of the most beautiful chapters.
My mom is literally a part of me. You can't say that about many people except relatives, and organ donors. – Carrie Latet
When you are looking at your mother, you are looking at the purest love you will ever know. – Charley Benetto
Of all the gifts that life has to offer, a loving mother is the greatest of them all.
Mothers, look after your daughters, keep them near you, keep their confidence – that they may be true and faithful. – Elmina S. Taylor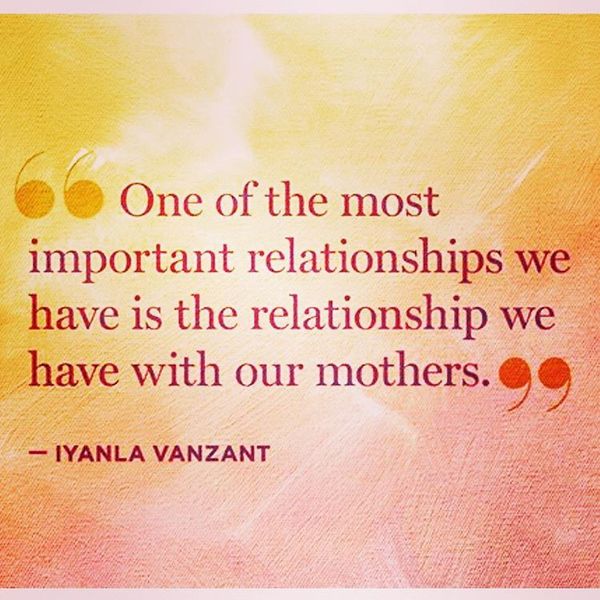 Short Daughter Quotes from Mother
Is there a necessity of saying that a daughter takes her mother's words close to the heart? Don't forget to remind your girl that she is the best gift the life has presented you with. It's super important to children to know that they are loved. The whole world can become a better place to live in right after a kid heard a few short kind words from her parents.
You are my miracle. Never cease to be so wonderful as you are now.
Your smile is charming, your laughter is infectious. You are a stunning woman and above all, you are my daughter.
Is there a force in this world, which is stronger than hope and faith? Yes, it is my love for you.
To be a mother is to watch your heart walk outside of your body…
My mom smiled at me. Her smile kind of hugged me. – R.J. Palacio
A daughter is someone you laugh with, dream with, and love with all your heart.
You'll always be with me, like a handprint on my heart.
My mom is the greatest mom in the whole wide world. She's done everything for me to make my dreams come true. – Josh Hutcherson
A mother's arms are more comforting than anyone else's. -Princess Diana
A daughter is a miracle that never ceases to be miraculous.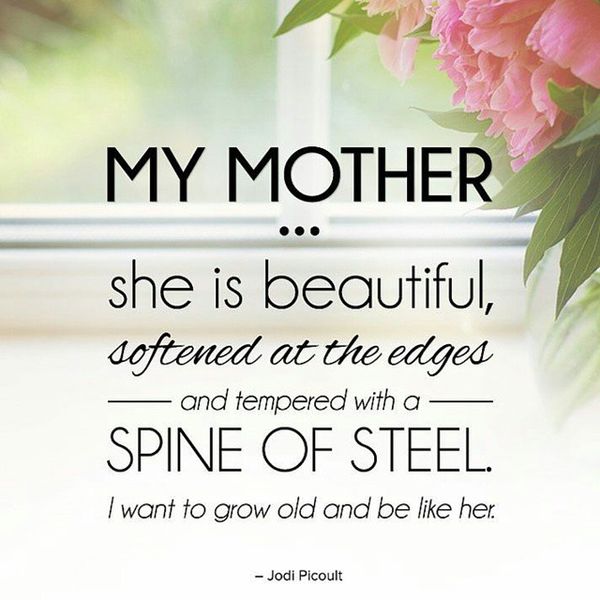 Mother Daughter Love Quotes
Truth to be told, we believe that there is nothing more powerful and stronger than love between children and parents, between a mother and a daughter in particular. It's hard to imagine all of the things which a mom can go through in order to make her daughter happy. She would easily give up on her career and put her daughter's interests first because the daughter is the most important person in the world. The quotes below will tell you more.
I love you, my sunshine! You are a beautiful, intelligent and kind woman and I am super lucky because I'm your mama!
Darling, it's wonderful and sad at the same time to see how you become older and soon you'll fly out like a free bird. I wish you to live life to the fullest, enjoy each second, pursue your dreams and I will always be there for you.
My precious daughter, you are my gift from God. Thank you for making me happy and for giving me the opportunity to fulfill my dreams through your eyes.
My sweetie, each time I see your sparkling eyes, which look at this world with curiosity, hear your laughter and see your smile, I realize how beautiful this life is.
Darling, it doesn't matter where you go, I will always be with you, encouraging you when you feel down and sharing happiness with you.
My greatest blessings call me mom.
Mothers and daughters are closest, when daughters become mothers.
I gave my daughter life, she gives me a reason to live mine.
A mother's love is like an everlasting bed of roses, that continues to blossom. A mother's love bears strength, comfort, healing, and warmth. Her beauty is compared to a sunny day that shines upon each rose petal and inspires hope. – Ellen J. Barrier
Life doesn't come with a manual. It comes with a mother.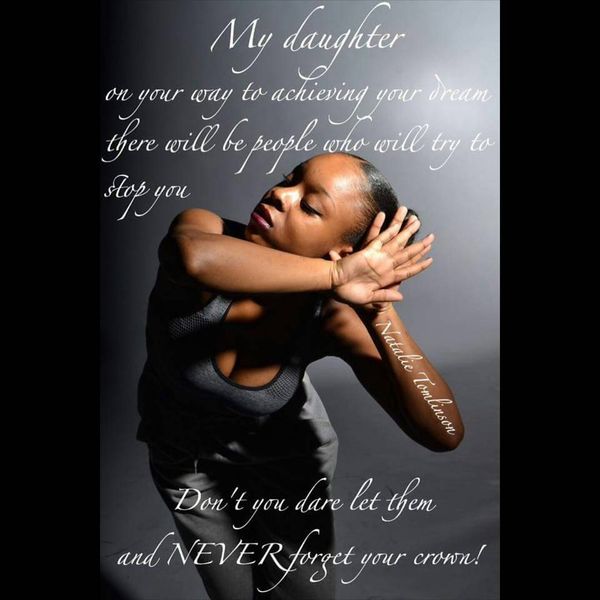 I Love My Daughter Quotes
Believe it or not, sometimes you can't express your love to the closest people. It seems that there are no such words that could convey the range of feeling you experience towards your loved ones. Of course, you can say, " I love you, my daughter!", but will it be enough? Anyways, we a few nice examples of how you can put your love into words.
My daughter, I tried to raise you as a modest and fair woman and you've become her, but you taught me so many things that I became a better person thanks to you.
When I've seen your little eyes, tiny fingers, and a cute smile, I realized that finally, my life has received its sense. I love you.
My life is incomplete without you, my sweet daughter, everything I do, I do for you and for your happy future.
To my daughter, never forget that I love you. Life is filled with hard time and good times. Learn from everything you can. Be the woman I know you can be. Love, Mom.
A daughter is the happy memories of the past, the joyful moments of the present, and the hope and promise of the future.
Daughter – a beautiful creation handmade by God, placed in the arms of a woman to rise up, love, nurture and treasure as a friend.
Sometimes when I feel so down and out, I only need to look at you and be reminded that you are my miracle. I love you, baby girl.
No one in this world can love a girl more than her mother.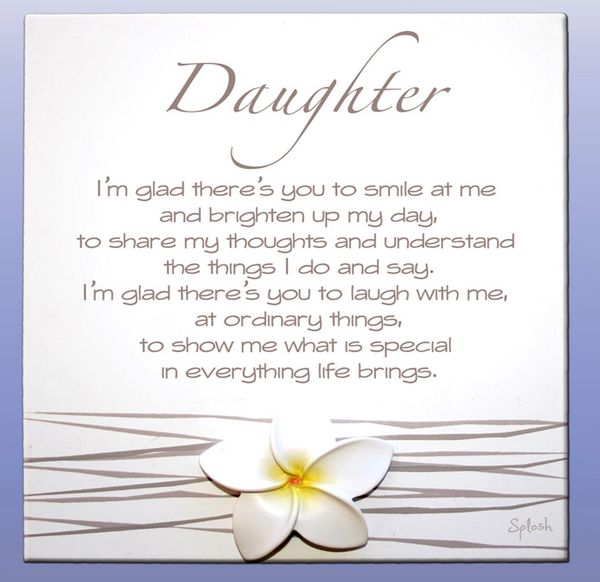 Mommy Daughter Quotes
A mommy and her daughter can have arguments sometimes. But it doesn't mean that they don't love each other. On the contrary, it means that they care about each other. How so? Well, it's simple as that. People who don't give a damn about others wouldn't get upset when these others say or do something. And if a person gets upset, it means that you and everything you do is important for them.
Mommy, sometimes we can argue, take offense at each other, but I want you to know that for me there is no person more important than you. I love you very much.
When you were a little girl, I wanted you to stay a baby forever, but when you became a wonderful young woman, I became excited about all stunning things you'll do in this life. I love you, sweetie.
Children are gifts from God and daughters are the most beautiful compliment any woman can receive. I've been blessed with a frank, pretty, selfless, and compassionate compliment!
I thank God every day for having such a remarkable daughter. I know that you are the brightest chapter in my book of life.
Of course mothers and daughters with strong personalities might see the world from very different points of view. – Katherine Howe
You were my home, Mother. I had no home but you – Janet Fitch
Motherhood is difficult and rewarding.
My mother spoke highly of me, and to me. But more important, […] she was there with me. She had my back, supported me. This is the role of the mother, and in that visit, I really saw clearly, and for the first time, why a mother is really important. Not just because she feeds and also loves and cuddles and even mollycoddles a child, but because in an interesting and maybe an eerie and unworldly way, she stands in the gap. She stands between the unknown and the known. – Maya Angelou
Daughter, I want you to forgive easily, laugh loudly and never allow yourself to become the invisible, silent woman that your mother was. Daughter, this is how we soften our hearts and become better human beings. – Diriye Osman
I love my mother as trees loves water and sunshine. She helps me grow, prosper, and reach great heights. – Terry Guillemets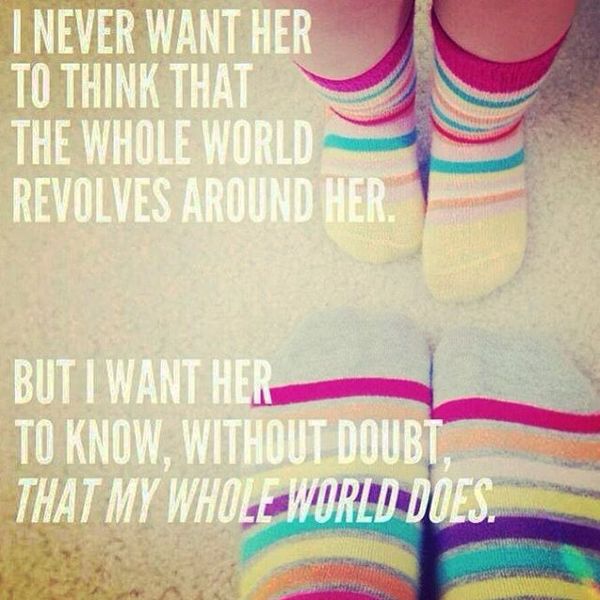 Beautiful Mommy's Girl Quotes
Even when you are thirty years old, you will always be a mommy's girl to your mother. And it's not that the parents just can't get used to the fact that you are an adult woman. Not at all. It's just that they love you so much and don't want you to grown up too fast. The quotes below will explain all of this.
You're my favorite mommy's girl. Whenever I have a bad day, a headache or I am in a bad mood, I have one solution – your hugs.
My life has always been ordinary, but one day it became very special and offbeat. This day was your birthday. You're my miracle. I love you.
There is the only job in the world I am ready to do for the rest of my life for free. This job is to be a mother of such a lovely daughter like you.
Thank you for taking me with you on a beautiful journey, called motherhood. This life period makes me extremely happy.
No matter how old my daughter gets, she'll always be my baby girl.
Having a little girl has been like following an old treasure map with the important paths torn away. – Heather Gudenkauf
Mothers of daughters are daughters of mothers and have remained so, in circles joined to circles, since time began. – Signe Hammer
The most precious jewels you'll ever have around your neck are the arms your children.
My little girl yesterday, my friend today, my daughter forever.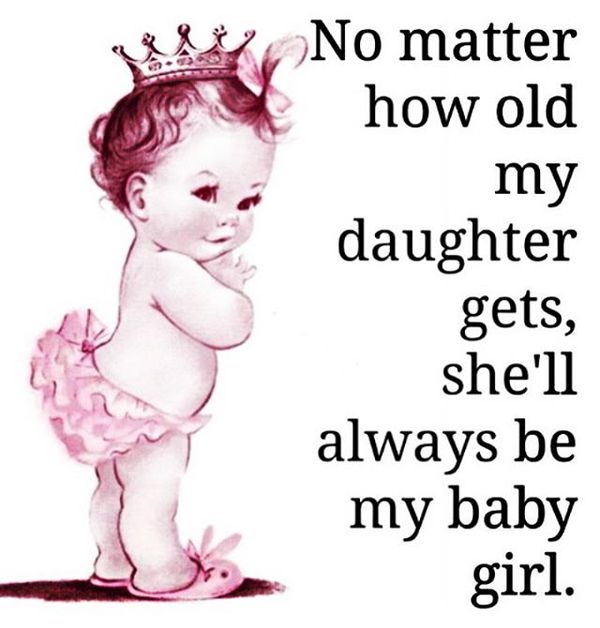 Mother's Love for Her Daughter Sayings
Don't know about you guys, but for most of us, making parents proud is kind of a big deal. The moment a daughter sees that sparkle in the mother's eyes and understands that her mom is proud of her is priceless. Mother's love has no limits and, of course, she will love you no matter what, but it is so nice to know that you managed to meet the expectations of your parents.
My dear daughter, you motivate me to be the best mother for you because I want all the best for my sweet girl.
Our bond and love are so special and they resemble rare wealth. The more we use it, the bigger it becomes.
You are the biggest success in my entire life because I've managed to give life to such a responsible, kind and intelligent daughter.
Daughter, you are my D-dear, A-ambitious, U- unique, G-gorgeous, H-humorous, T-talkative, E-enigmatic, R-resilient girl, whom I love endlessly.
I love you to the moon and back, my most important woman in this life. Thank you for teaching me being a good human, I hope that one day I will be worthy of you.
I've always been an egoist, but when you were born, I've understood that for your sake I'll become the most self-sacrificing person in the world. Because there is nothing more important to me than your happiness.
My princess, you give me the courage to become a better person and a better mother for you. It happens because you are my sun, which always shines brightly and the moon, which never wanes.
Dear, one day I asked God to send me an angel who will adorn my life. You are the answer to my prayers.
Moms hold their children's hands for a while, but their hearts forever.
The more a daughter knows the details of her mother's life […] the stronger the daughter. – Anita Diamant
Words cannot express the gratitude that you deserve for all that you have done for us throughout the years.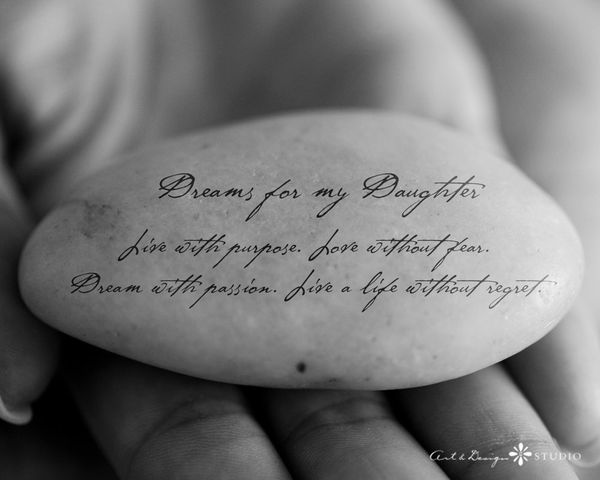 Best Mom Quotes from Daughter
Whether it's the national Mother's Day or you just want to surprise your mom with a beautiful card with some nice words, here you will find tons of inspiration on how to tell your mom that she is the best mother in the world.
You are an indispensable part of my life. You are for me like water for a flower. Thanks to you, I am able to grow, develop, prosper, learn and achieve success.
The biggest privilege in my life is to be a daughter of the prettiest, the kindest, wisest, the most patient and understanding woman on Earth. I love you, mommy.
I can be not the best daughter for you because I know how many troubles you've experienced with me. But I want to tell you that for me, you are the best mom ever.
Mommy, I want you to know that on those days when I feel miserable, upset and unloved, I remember that a strong woman has raised me and keep my head up. Thank you for being my inspiration.
It doesn't matter what trials life has prepared for me, I am sure I will pull through all situations because I have the best guardian in the world – it's you, mom.
Mommy, when I was little, I made wishes for good toys, sweets and happy holidays, but now I have only one desire – it's to see you healthy and happy. I love you, mommy!
I am proud of many things in life, but my greatest pride is to realize that I am worthy to be the daughter of the most beautiful mother in the world!
Mom, you are the best mother in this world. When you are with me, I feel stronger and capable of everything. Thank you for being my muse, my support, and my best friend.
You'll be her first role model, her first friend, her first love. You are her mom and she is your whole world. She is your little girl.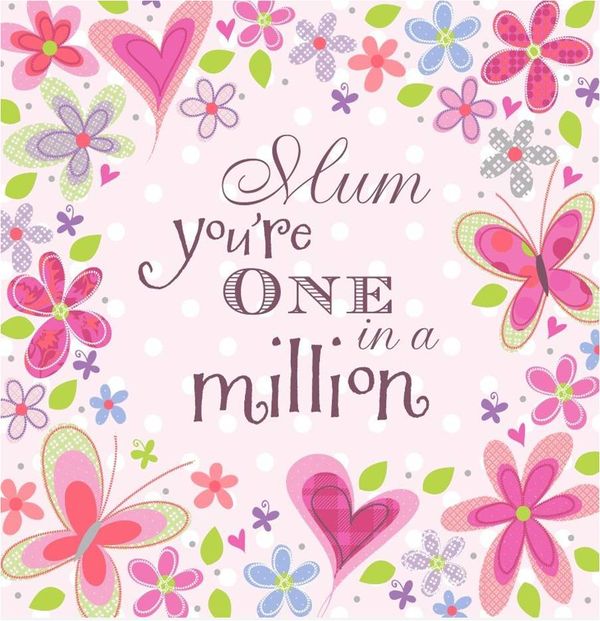 Short Proud Message for Daughter
All people want their achievements to be noticed and recognized. A simple phrase "I am proud of you" can inspire and cheer anyone up, especially if it is said by mother. So if you think that your daughter is doing really great, tell her about it! These short heartfelt messages will help you express your feelings!
You are such a beautiful girl, and I'm so proud of the incredible way that you are growing up. Even at such a young age, you are full of wisdom, kindness, compassion, and courage. I love you so much, honey. Never ever change.
My daughter, I am so proud of the beautiful young woman you have become, and I am so proud to not only call you my daughter but also my best friend. I love you more than words can express.
I am proud of many things in life but nothing beats being a mother of such a girl.
Despite all the hardship, you persisted, you endured, you never quit, you persevered, you kept going, you never gave up, you prevailed. I'm so proud of you!
My dear, I am blessed to have a daughter like you. You always make you feel proud.
I like it when my mother smiles. And I especially like it when I make her smile. – Adriana Trigiani
You are braver than you believe, stronger than you may seem, smarter than you think, loved more than you know. I proud of you, daughter.
Daughter, you are a gift of love. And I want you to know that I am proud of you.
To my daughter! I love you and I'm so proud of the strong, beautiful and intelligent woman you've become.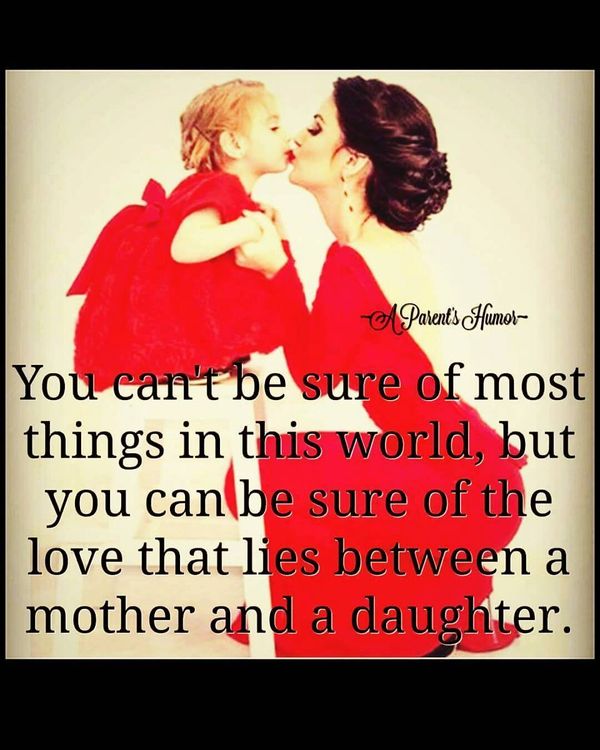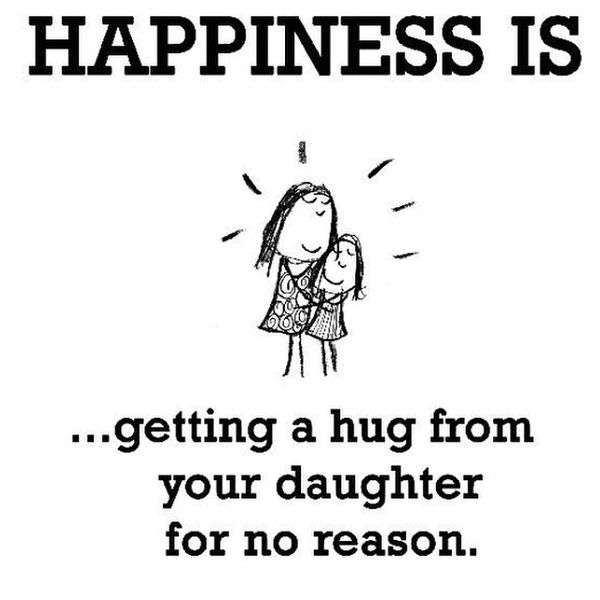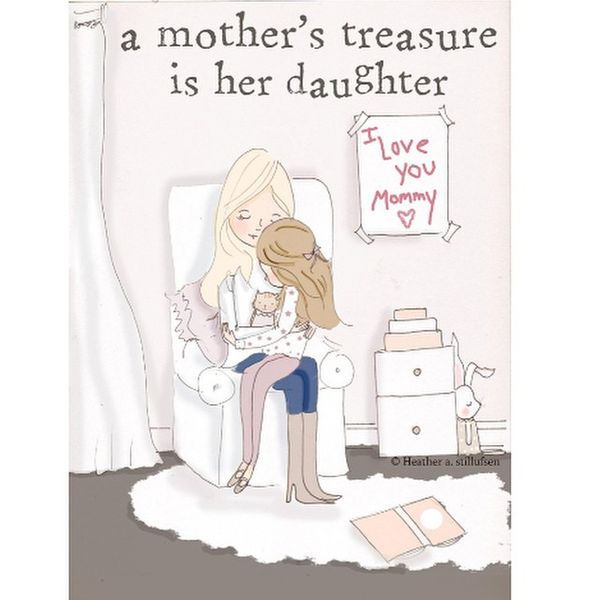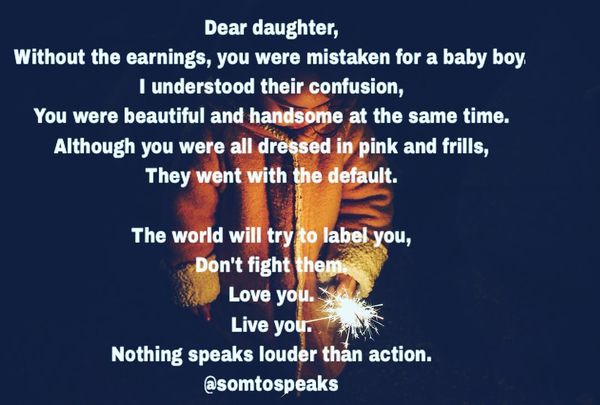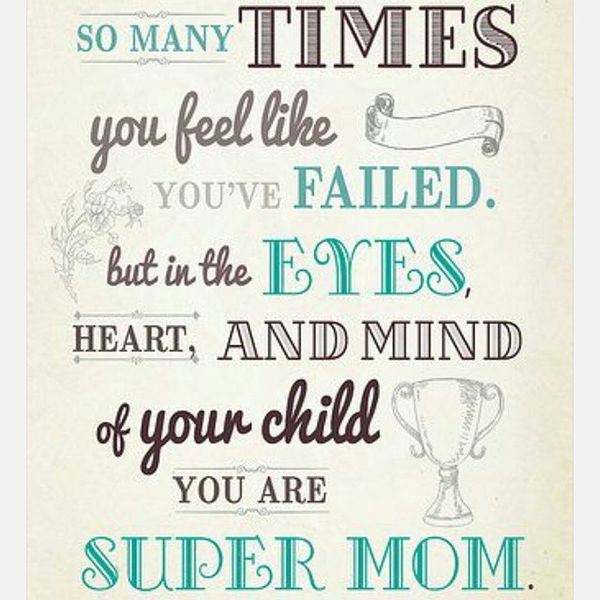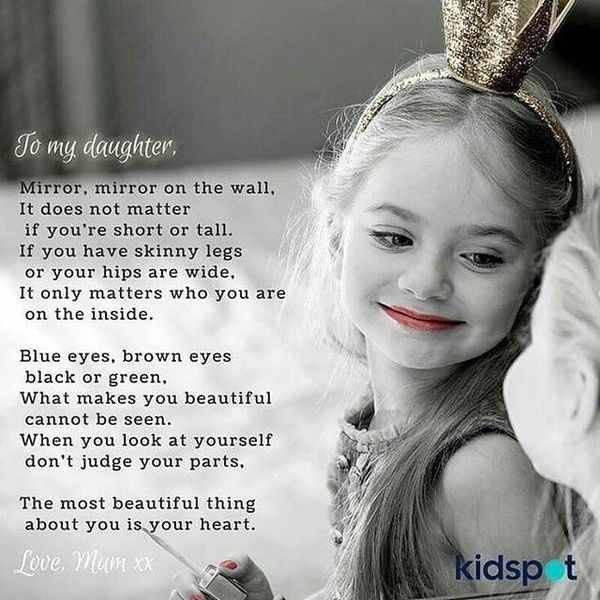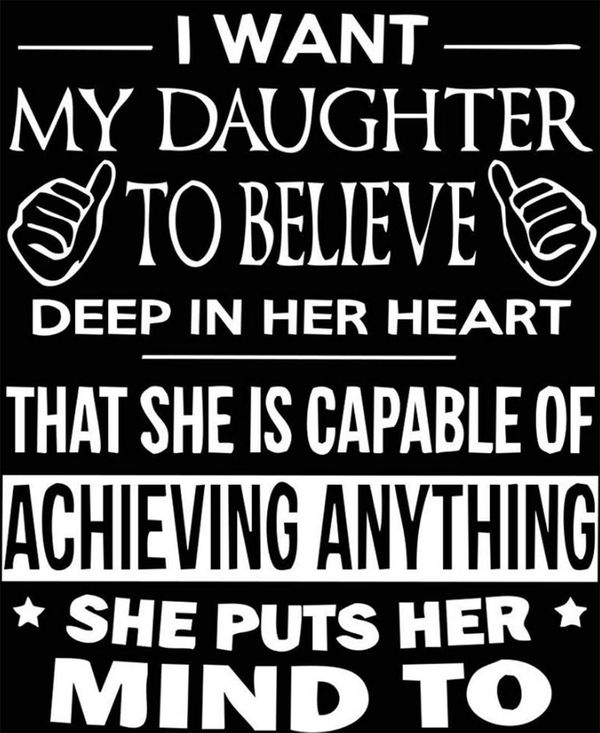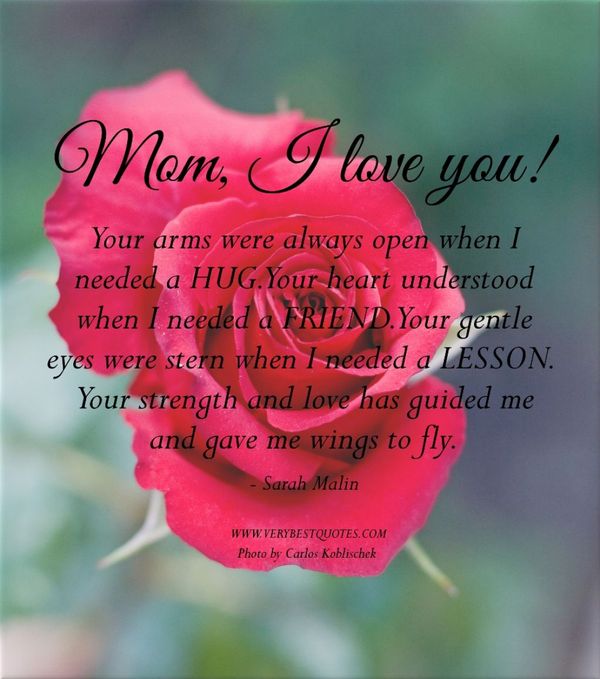 You may also like:
Happy Birthday Mom Quotes and Images
Short Family Love Quotes
What is a Mother Poem