Birthdays are one of the most celebrated special occasions each year. People, young and old, look forward to celebrating it. It is also a time when we can let special people in our lives know how much we love them. What better way to express how we feel than through birthday messages?
If you have a special lady in your life and you want to make her feel special on her birthday, then writing them a heartfelt birthday message on a birthday card, text message, or direct message will surely make her special day.
As a birthday only happens once a year, and it's your chance as a spouse, partner, or friend to make the birthday of your wife, girlfriend, crush, or best buddy memorable. She will surely be happy to receive sincere well-wishes from you, especially if your messages come from the heart. Not everyone is well-versed at writing great birthday messages, though, and that is why we're here to help.
In this article, we have compiled long birthday messages / paragraphs to inspire you to create your own birthday greetings for your special girl.
Cute Birthday Paragraph for Girlfriend
Make your girlfriend smile on her birthday with these cute birthday paragraphs for her.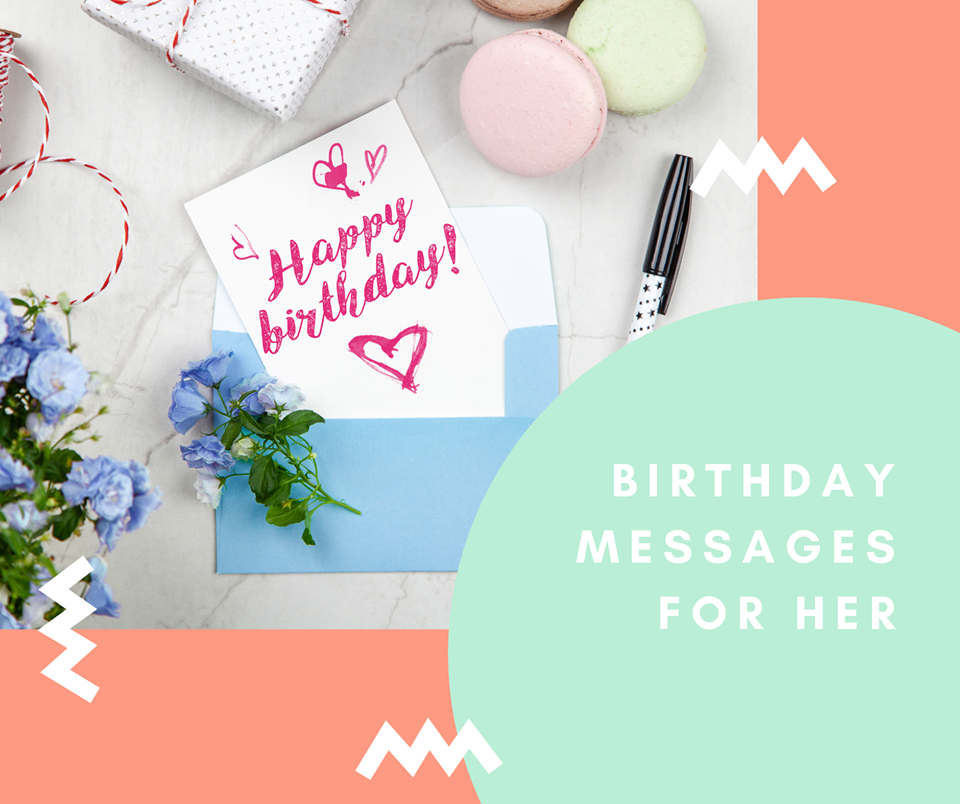 If I try to tell you how much I love you, we'll only end up spending the day talking. So I'll save my expressions for another tender moment and sum it up for you in three simple words – You're my life. Happy birthday, sweetie.
Today is the perfect day to tell you that you're a wonderful girlfriend. Happy birthday! I wish you all the best on this day and throughout the year.
Dance as though no one is watching you, Love as though you have never loved before, Sing as though no one can hear you, Live as though heaven is on earth! I wish you a very warm, Happy Birthday!
Words alone are not enough to express my feelings. I look forward to sharing this next year of your life with you. Wishing you a very very happy birthday dear!!
Nothing warms up my heart like seeing you happy like you are, today and every day. May the specialness of today flow into the rest of your life. Happy birthday, my love!
I try to find the right words to describe my love for you, but I can't find them right away. I love you, and that is all I can say. Happiest birthday!
Do you believe in miracles? I certainly do, because having you in my life certainly seems like a miracle every single day. May your birthday be as special as you are, my love!
I truly wish that you are blessed with all the joy, good health, and prosperity in life. After all, you will share all you have with me, won't you? Happy birthday to the twinkle of my eye and the girl whom I love from the bottom of my heart.
Sweet Birthday Messages for Your Girlfriend
Pamper your girlfriend with heartwarming and sweet messages on her special day. After all, she deserves all the love you can ever give!
Every time I look at you, my heart skips a beat and I can't help feel like the luckiest man in the world because I have the most beautiful woman in my life. You fill me with so much love and admiration. On your birthday, I want you to know just how special you are. Happy birthday, my princess!
I'm celebrating this day together with you because on this day the love of my life, my soulmate, my best friend, was born into this world. Happy Birthday!
From all the stars that you see at night, I'd name one star after you, to shine forever and ever. And that's my Birthday gift to you. With lots of love, yours forever and ever (your name).
I feel the sparkle of your eyes and the warmth of your smile when we are together. I want to be your side to celebrate many more birthdays with you. Happy Birthday dear!
It must be my birthday every day because you gift me with your presence every day. Thank you for being the greatest gift anyone has ever given me. Happy birthday.
If I could be paid for every single thing that I love about you, I would totally be rich today. Happy birthday dear!
I don't know what I ever did to deserve a woman as incredible as you. I may not be perfect, but I will always do my best to prove to you everyday how much I love you. Happy birthday, my love! 
Best Variants of Birthday Letter for Your Wife
Your wife deserves only the best wishes on her birthday! Ever too often, husbands forget to tell their wives how much they mean to them. Well, your wife's birthday could be your best chance to let her know that the fire of romance still burns.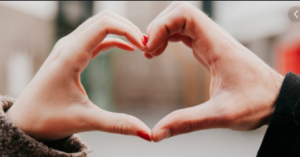 Happy birthday to the woman that still makes my heart skip a beat and my stomach do somersaults. I am so blessed and proud to be able to call you my wife.
Happy birthday to the woman who has stolen my heart, the light of my life, my darling wife! The best part of my every day is spending it with you. I love you, Honey!
The day you were born was lucky for so many people… including me! You bring so much joy to my life, and I love you more that you may know. Happy Birthday and many more to come!
Seeing your face in the morning always makes my day. Happy Birthday to my dream girl, who always brings so much happiness and joy into my life.
The more I learn about you, the more I adore about you. You're truly adorable inside and out. Happy Birthday to the love of my life.
Whenever you smile, I feel my heart melt. Wishing you lots of happiness sweetheart. Happy birthday!
Happy birthday to my amazing wife! Your life is such a precious gift to me, and I am so blessed to spend another year with you. May your special day be filled with the happiness, joy, and love your heart can possibly hold.
Nobody else can bring such happiness to me like you do. I love you and I wish the best for you on your special day. Keep spreading the fragrance of your love to more and more people. Happy birthday, Love.
Sweet Birthday Letters for Her with Love
Sweet letters that share your eternal love are also appropriate to use on your best girl's birthday. What words will impress her more than a few tender words about love, said on her birthday?
Happy birthday to my lovely girlfriend! You are incredibly special to me, and I cherish our days together. Here's to many more celebrations in our future!
I didn't ever think I would meet someone like you. May all your days be as special as your birthday. Happy Birthday, Sweetheart.
Your Birthday is like a festival for me. I always want to celebrate your amazing life with full enthusiasm and lots of fun for you.  I am so blessed to have you in my life. You are the sunshine of my life. Happy Birthday dear!!!
My love for you is so strong, it might just be hazardous to my health! Be mine forever. Happy Birthday the woman of my dream.
You may be princess for a day, but you're the queen of my heart. You deserve to be pampered every minute, all birthday long!
Hey, firecracker! I hope you have a very bright and shiny day. Happy birthday!
Just like a diamond in the rough, you're a rare gem! Happy birthday to you.

Long Messages to Say Happy Birthday to Your Girlfriend
Long congratulatory messages, full of sincere words about your genuine feelings, are among effective ways to wish your wife, partner, girlfriend, or crush a happy birthday. A sweet and loving message is rarely discarded!
I imagine that the day you were born was a day of great celebration, and I'm sorry I wasn't there. But today, we are together, and we can celebrate your birthday in style. You deserve the best in the world, my love! My wish for your birthday is for you to enjoy every day to the fullest. I thank heaven for all of the amazing things that come your way. I love you, happy birthday
For a lot of years, I was lonely and miserable, and I was just pretending to be happy. But then you came along and everything changed. You have helped me realize how special the world is, and I don't have to pretend anymore. For that and for everything else that you brought in my life, thank you and Happy Birthday, honey.
Congratulations on another special year. Your Birthday reminds me that you are the only girl I want to spend my life with. Happy Birthday, darling.
I don't often express my feelings well, especially to a beautiful woman like you. I've always liked you, and you are my one and only crush.  Happy Birthday to you.
I have met lots of special people in my life but you surpass them all: There's no better day to let you know this than on a special day like this. Happy Birthday, My One and Only.
Earning the love of a gorgeous lady like you is delightful to me, because I learn how to be the best version of myself. Happy Birthday cute girl.
When you came along, you showed me how much better a I can be with a great woman by my side, and how much better life is when you spend it with a woman you love and cherish. Thank you for everything you have done to enrich my life. Happy birthday darling.

For Your Best Friend, on Her Birthday
Is your best friend a girl? You're in luck- we've got a variety of messages you can share with her on her birthday to let her know how much you care.
Wishing you the jolliest and happiest birthday ever, my sweet friend!
Even though I'm not always with you, every time I close my eyes, you're right beside me. You're the best friend I have, anywhere and anytime. Happy birthday!
Even at my lowest point, you always have a way of making things okay. With friends like you in my life, the future looks bright for all of us. Happy birthday, my beautiful friend.
I wish you many more years and many more candles on your cake. Let every year bring with it unforgettable happiness and fulfillment. Happy birthday!
Yo best friend- everything you do manages to rock my world, Happy Birthday!
For my best buddy, I hope your birthday is as awesome as you are.  Let's get weird and celebrate your special day in style!
Romantic Letter about Birthday for Girlfriend
There is always a place for romance in your life, especially when it`s the birthday of your beloved wife, partner, or girlfriend! Pull out all the stops and show her that you really do have a romantic side!
Dear love, I wish you all the best for your birthday, and I promise that I will do everything to make you happy. Hugs and Kisses!
Happy birthday to my girlfriend, who is as sweet as honey and pretty as a rose. Thank you for making my life sunny and bright.
Happy Birthday to the most wonderful creation of God.
Happiest birthday to the cutest girl on Earth. May the stars always shine brighter on you. Happy birthday dear!
When I found you, I found my best friend, A sweet love, a perfect partner and a person whom I'll always admire. I am so lucky to have you in my life. Happy Birthday, my love.
You don't know how happy I am to have you in my life; maybe I am as happy as your parents were when you were born! Happy Birthday.
I hope you enjoy your birthday. You may never know how much you mean to me… unless we switch places.  I love you today and every day.
You may also like:
Best Happy Birthday Paragraph for Everybody
Happy Birthday to My Favorite Cousin
Best Happy Birthday Greetings to the Best Aunt
Happy Birthday Love Quotes for Her