If you're trying to launch a WhatsApp group but cannot come up with a catchy or cool name, you're not alone. With millions of users and hundreds of thousands of groups, it is difficult at the best of times to come up with something catchy or unique. That's why I put this post together, to provide a few cool WhatsApp group names for when you need inspiration.
If you want to attract people to your group, it's all in the name. It has to appeal to the type of person you want to join, describe accurately what the group is about and stand head and shoulders above the thousands of other group names already on WhatsApp. If your group name can do all that, it will be popular.
I have taken some of the best WhatsApp group names I have seen online and collected them into a single post. You can then adapt one to suit your needs or take it over if the original group has expired. Your call.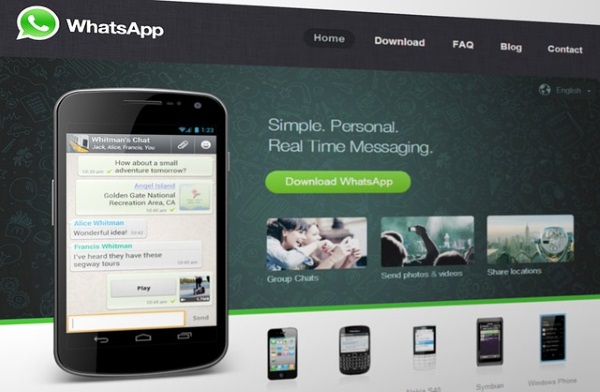 WhatsApp group names
This list is my own work but the names are not. I have collected them from across the internet to save you time and effort. Hope it helps.
We Talk A Lot
Non-Stop Notifications
Enter at your own risk
Game Changers
Silence Isn't Golden Here
Smartness overloaded
Hangover
Fantastic 4some
Rock & Rollers
404! Group name does not exist
Teenagers
Chatter Box
Rumor Mongers
Maniac Messengers
House Of Hunters
Music Maniacs
My Amigos
Nonsense group
We Tie Until We Die
Warriors
Don't join if you're delicate
Hackers
Only singles
Chatter Box
Check my DP
Talk to Mock
Recycle Bin
Designated Drinkers
Chaos Theory
Play your way
Wandering Minds
Friends Forever
Silent killers
No more singles
Atomic Reactors
Life for friends
Type Till You Ripe
Trash
404-Not found
Time waste
Kingdom
Fabulous five
Bachelor's Party
Mountain Movers
The Alpha & Omega
The insomniacs
Keep typing…
Don't spoil it
So-called Engineers
Status King
Sports lovers
The Herd
Country's future weapons
Full On
Playing my way
All you need to do is Talk, Talk and talk.
Rock stars
The Spartans
Crazy people
Xplosion
Date4you
Jalapeno Hotties
Punch above your weight
Hotness overloaded
Online Hangover
Sweaty people
Honest Path
Lake Lovers
Dating and Relationships Meetups
Eternal triangle
Sexy girl
Online meetup
Freaky Fun Room
WhatsApp dating
Classy dress
DateHookup
Intrusive thoughts
Friends Laboratory
Dull decisions
Pink Pearls
Be made for each other
Fabulous Fairies
Gorgeous subjective
Cubiclenama
Cubicle Paradise
Office Office
Best in Business
Bloody Business
The Corporate Cowboys
The Three Piece Suits
Over Achievers
Empty Coffee Cups
Black Box Testers
Professional Pirates
Wage Slaves
Appraisal Is Coming(?)
A Pitcher On My Mind
Compilation Error
The Elite Group
Best Among The Best
Markets on the Rise
Tycoons of the Company Name
To-Be Entrepreneurs
The "Yes" Men
We work hard, We party harder
You Know the Drill
White Collar Crew
Mission Planners
Rise of the Developers
Wandering Travelers
Top Dawgs
Layman Brothers
Fifty Shades of Grey's Anatomy
Natural Disasters
Serial Winners
Wise Crackers
Universally Challenged
Schindler's Linked List
Google United
Les Quizerables
Wiki Leaks, We Don't
Just do it
Blockheads
No Spamming
Smile please
Open Book
Chat Lounge
Feel free to write
Avengers
Unfired
Tech Ninjas
Crazy world
Staunch Ladies
Hopeless group
The Unknowns
All Us Single Ladies
Funky Guyz
Game Changers
Back Benchers
Innocent girls
Free Wi-Fi
No girls
Best Dudes
When is the Party
Life Suckers
Let's Party Guys
Love is Life
We Are One
Cool Boys
Free Birds
Super Heroes
We are Hulks
Body Builders
Bachelors
Crazy people
Hungry for Trouble
The Rowdy Buggers
Full House
The Gift of Gab
Pin drop nonsense
Truths beyond eyes
Vicious and Delicious
Lips don't lie
Bad Intentions
Bird's eye
Dream Killers
Food lovers
The Cereal Killers
Gangnam Style
The Don
Blessing in disguise
Soup Dragons
Smoking Aces
Cunning People
Lost & found
Pimp My Side
Area 51 – Strictly Private
Grilling
The Chamber of Secrets
Grim Reapers
Teens for Truth
Tenacious Turtles
Growing up
The Adventures Of Texting
Protectors of Superman
The Awakening
No Porn
Let's utilize precious time
The Alter Egos
The Untouchables
Scared Hitless
Barking up the wrong tree
The Mighty Midgets
Don't check status until I ask.
The Amusement Park
Kung-fu-pandu
What kunfu 'dat
Busy like bees
Game of phones
Sleepers Cells
I would suggest taking one or more of these names and mixing them up to create your own. As this list is compiled from online sources, other WhatsApp groups with the same names will likely be in constant use. Taking a couple of the cooler names and mixing it up a little should generate something unique and uniquely descriptive for your group!