Falling in love is easy, but putting that love into words can be hard. As a rule, when you're sure that you'll be refused, that's when it becomes impossible to find true happiness. Perhaps you feel so shy in your crush's presence that you can't even speak, or maybe you're afraid of what you might say. If you can't find the right words to express your feelings, but you just can't hide your love anymore, then it's time to open the lines of communication and starting sending that special someone a message to let them know how you feel.
We've written and found some sweet short messages for you to send to your crush, lover, spouse, or partner. You can start showing your appreciation by sending innocent paragraphs to your crush. Sending a sweet message along with some emojis is a great way to say good morning to your special someone, helping them start the day with sweet thoughts of you. You can also send goodnight texts to stay in touch. If your crush enjoys your short messages, they may love to get a longer, more in-depth dive into the language of your love.
You can also use these paragraphs if you find it hard to keep the conversation going. Our cute paragraphs will bring a smile to their face and contribute to their positive feelings about you. Keep the romance alive with these sweet paragraphs and letters. (Just getting started with your new partner? Try some of our quick love quotes for lovers.)
Cute Paragraphs About Love For Your Crush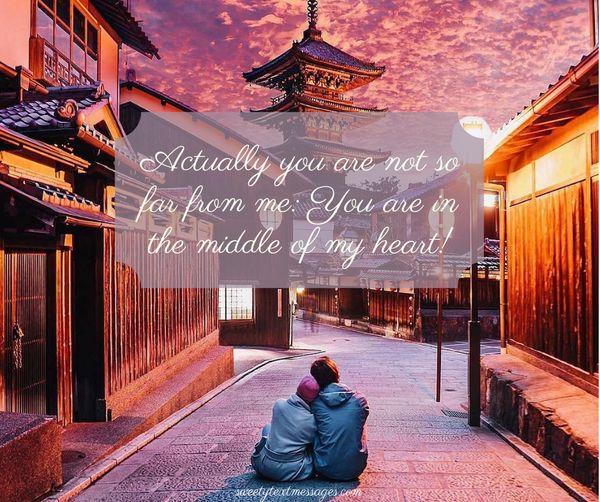 Even if your crush knows about your feelings, you shouldn't stop courting them with your cute paragraphs! We all like to hear that we're needed, and hearing about how our partner needs and wants us is even more pleasant, especially when it comes as a surprise.
I don't know what it is about you that makes me feel so alive. I don't know what it is about you that makes me look forward to each new day. I don't know what it is about you that makes me grin like an idiot all the time. I don't understand what it is that's happening to me every time you're around. I just hope you know, of all the people in the world, you're special to me.
All I want is to be the reason that you fall asleep each night with your phone held in your hand.
You are not so far from me; in fact, you are in the middle of my heart!
You have been living in my dreams for a long time. Why don't we make those dreams come true tonight?
You looked so beautiful the last time I saw you that I forgot my pickup line.
Send me a picture so I can send Santa my wish list.
You are my guardian angel. I believe you were sent to watch over me. There is never a moment where I don't feel safe when you are by my side. I am truly blessed.
Universal Paragraphs With Emojis To Send To Your Crush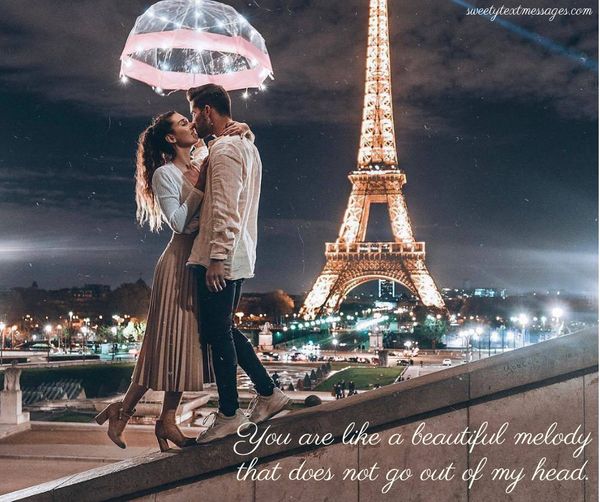 Smooth and sincere words are always good in a relationship, but combining classic love phrases and texts with cute emojis is even more attractive. It sends us back to our school days and touches our hearts.
You are my optimism. Loving you is a fantastic treasure. Without you, my heart would be empty, filled with sorrow. I cherish you with all my heart, my sweet angel, and that is why I love you! ❤
The love I have for you is natural. There is no doubt in it, nothing that could make me stop loving you. You will belong to me forever, and there is nothing you can do about it! I love you! 🍓 😊
I've been stranded with passion since the day you left. I wish I were there to hug and kiss you, rest my head on your chest and fall asleep while my head is still on your treasure chest. I love you so much! You are the most interesting man I have ever met in my life. 💋
The insights you have shared mean the world to me. 👩
I always have fun when I am with you. ☀🐰
I sometimes dream about you and me, in a fairy tale. You are my prince charming, my knight in shining armor, and I am your princess and your soon-to-be-queen. And we will live happily ever after. 😉
You captured my heart because you sing a song that only my heart can hear. 😁
Cute Short Messages To Text Your Crush To Make Her Smile
A lot of women love men who can cheer them up even when everything in life seems like it's falling apart. You can become an emotional knight in shining armor. Just be sure to bring along your courtly words, and you can become one of her gallant heroes by making her smile.
Has anyone told you how wonderful you are lately? Has anyone noticed just how great it is to be around you? Has anyone mentioned how you make it so much easier to smile and laugh all the time? Has anyone reminded you of that beautiful face that compliments your beautiful mind? Not yet?! Well, then let me be the first.
Whenever I am texting you, you can safely assume that I am smiling. The very thought of you lights up my life and makes everything seem so much brighter.

You are like a beautiful melody that I can't get out of my head.
I love you so much that I will never let you go. I love you with all my soul and without ever looking back.
I keep on being amazed at your patience, despite all the ups and downs of life, you still find a reason always to love me. I can't imagine that you belong to me because I only dreamed that I could have a woman like you, but today, in reality, you have become my partner. You are my dream come true. I love you!
How I wish for you to know how much I care about you. Though, you don't realize how much your presence in my life has changed me for good. You are the best woman that has ever touched the surface of my heart. Since I have been with you, I have lost all sense of regret. I love you!
I appreciate that your suggestions help me make difficult choices.
Cute Wake-Up Paragraphs To Send Your Crush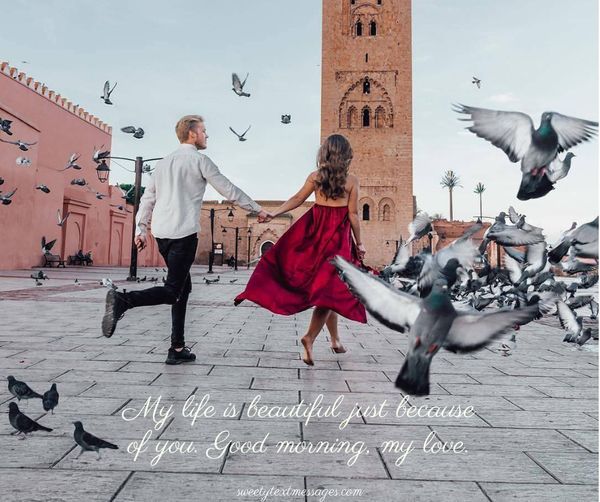 Starting the day with a lovely and sweet good morning message is a beautiful way to lay the groundwork for your partner and lover to think of you always. Cute paragraphs for your crush, sent from you in the morning, will wake them up and help create a positive mood for the whole day!
Even nasty weather can't spoil my day because just the very thought of you lights everything around and warms my heart. Good morning!
For the last 8 hours, I have missed you a lot. I can't wait to see your smile. Wake up, my princess. Rise and shine. Good Morning 🙂
My life is beautiful just because of you. Good morning, my love.
The night ended yesterday, and the morning brings another day. May you smile like the sunny rays and leave your worries at the bright blue bay. Good Morning!
It makes me so happy, and this is what I'm going to do, send a good morning message right back to you. Good morning!
Every morning I wake up, and the thought of how much you love me gives me butterflies. Good morning beautiful.
Bae, I just can't explain how much I love you, as words will fail me if I start to mention how much you mean to me. Good morning, have a great day.
Cheerful Paragraphs For Your Crush To Say "Good Morning"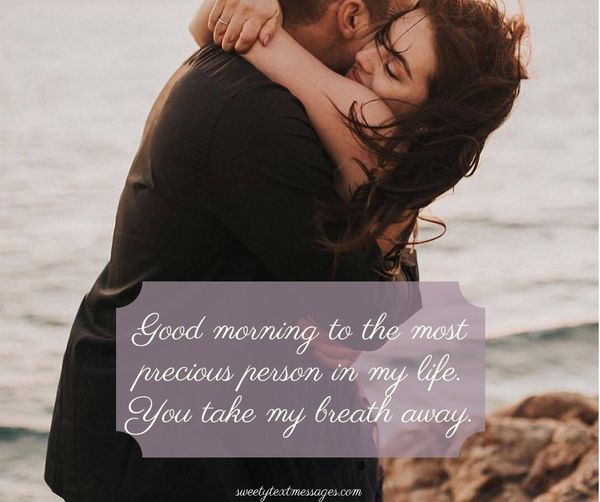 What good is a relationship without some cute morning text messages?
Do you know why stars stop shining every morning? Because they can't be compared to the brilliance of your beauty. Good morning!
I am incomplete at the moment because you are not with me. You complete me. Meet me soon, sweetheart. Good morning, dear.
Good morning to the most precious person in my life. You take my breath away.
Welcome to a new day with new possibilities and wonderful opportunities.
You can also access the goodness of the day if you step out of that bed.
Step out and take charge. Have a fantastic day, dear. I love you.
Waking up beside you is a goal, I'm yet to achieve.
Wrap a beautiful smile on your face as you read this because you are on my mind this morning.
Be bold and strong to handle what the day brings when you kick-start your day.
Morning Sunshine… You look great today. How did I know? Because you look great every day.
Start your day with a beautiful smile. Forget your worries. Keep sight of your target. Go after it, and have a purpose-filled day.
Be good, and always remember that someone out there wishes to see you glow. Good morning.
Cute Letters About Your Feelings To Send Your Crush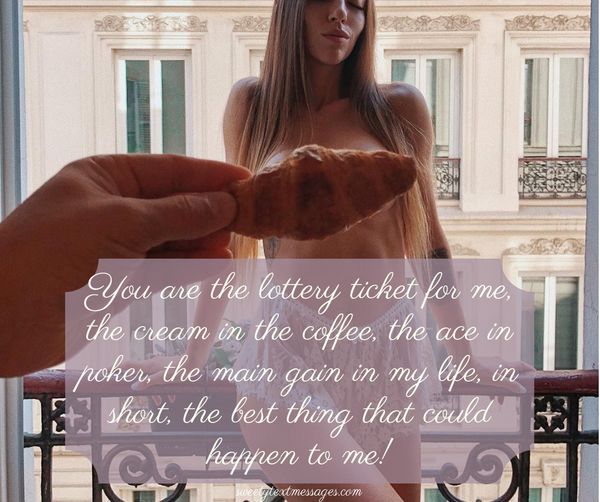 Love letters will never go out of style and sending your crush, and some touching love letters will brew up more romance in your relationship.
I used to love daydreaming. I used to come up with all sorts of fantasies in my head and sometimes wish they were real. And then I met you. That's when I realized that I no longer needed my daydreams. Reality had become so much better with you around.
Just one message, look or touch from you is enough to send my spirits soaring through the roof. Baby, you mean everything to me.
You are the lottery ticket for me, the cream in the coffee, the ace in poker, the main gain in my life, in short, the best thing that could happen to me!
Just looking at you makes me smile. Thinking about you pauses my world for a while. Dreaming about you gives me sleepless nights. Girl, I like you with all my heart's might.
When I am with you, my Mondays become Fridays, my nights are bright, and the air is cleaner. What kind of powers do you have?
Over the last few hours, I have read and reread hundreds of love quotes. Every quote I see makes me think of you. Even the computer screen, the kitchen door, and the carpet manage to remind me of you strangely and inexplicably. Why this is so, I do not know. All I know is that the entire world makes me think of you.
As our relationship has changed over time, the only thing that has remained is you and I. Your hand holding mine and your smile greeting me are all that I could ever want or need.
Best Sweet Paragraphs For Your Crush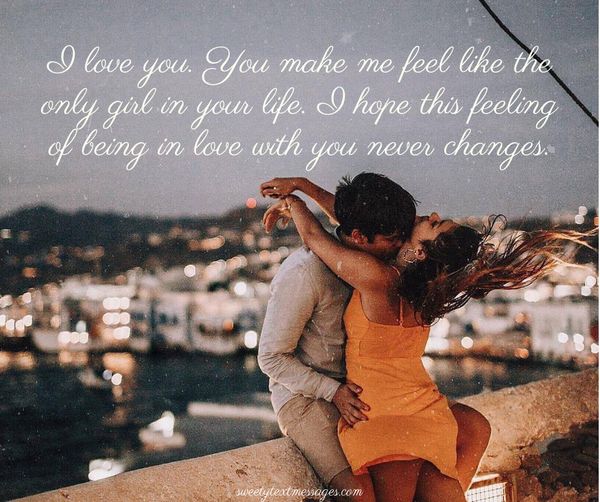 Whether it's an old relationship or a new one, sweet paragraphs for your crush are always welcome.
Each time that I hear your voice, my heart skips a beat. I trip and fall from the distraction of seeing your face all of a sudden. You cause my world to stop and are the source of all the best feelings and sensations that I have ever felt.
I have your face before my eyes. Your scent in my nose, for sound your voice in my ears, your name in my heart – just a thought in my head: I love you.
Please overlook my lisp, and please ignore my stammer. Please neglect my nervousness, please don't listen to the nonsense that I utter. I am not a psycho, and I am just an average guy. But I get paralyzed by your beauty when I look into your eyes. I love you.
Don't blame me because I like you, and it is your fault for having everything I love!
The light of your handsome face mesmerizes my heart, and it gives me a comfort that suits the temper of a sweet lady like me. I know you can't resist my charm too, but you are so unique that I may die without you by my side, I love you! Good morning, handsome!
I love you. You make me feel like the only girl in your life. I hope this feeling of being in love with you never changes.
My love, you are the secret to my success. You are the one who brought good luck into my life through the leave of the Lord; you strengthen me, support me, and remained my true love when I needed you most. I love you, baby!
Gentle Things To Say To Your Crush To Make Him Smile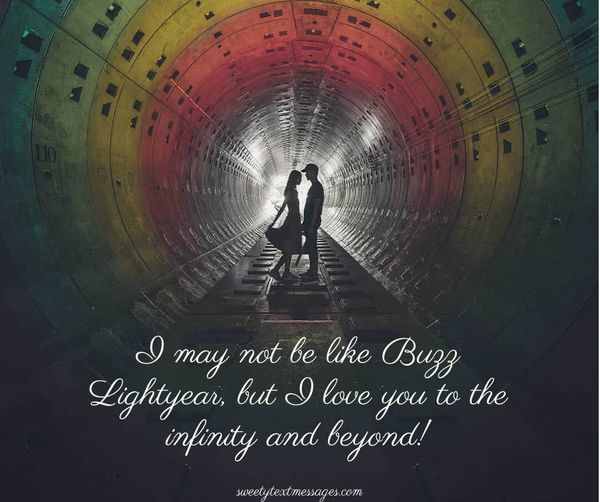 You're lucky because you get the enviable task of making your man smile. It's not always easy, but it's always worthwhile. Here are our texts for helping your man to start his day with a smile.
I miss being around you. I haven't seen you in days, but it already seems like months, like years, like a long time. Being with you makes time fly, but being away from you appears to stop the world down. It's like every second you're away is a countdown to when I'll get to see you again. I wish you were right here, but you're not. You're way over there. And "there" has no idea how lucky it is to have you.
Don't be surprised if I start choking and panting out of the blue. My heart skips a beat, and I miss a breath every time I see you. I love you.
I may not be like Buzz Lightyear, but I love you to infinity and beyond!
They say that if you can be in silence next to someone without feeling awkward, it means that you two have a connection. With you, words don't matter.
You must be a camera because you make me smile!
Do you bathe in sugar? Because you are very sweet!
I'm not a photographer, but I can picture you and me together.
Goodnight Paragraphs Devoted To Your Crush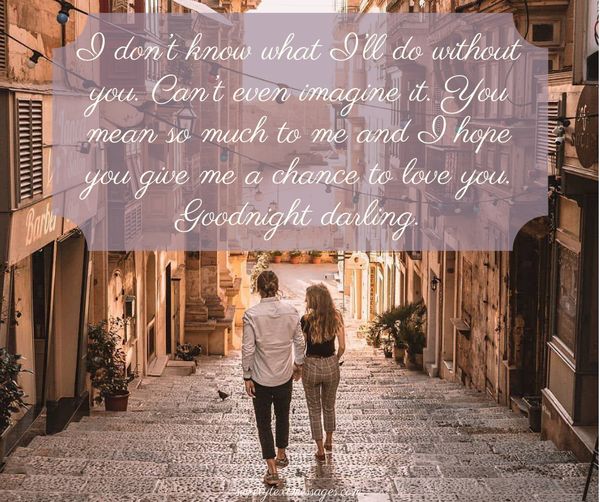 A good night greeting is the last opportunity of the day to put your love in your sweetheart's thoughts. Help them to dream of you all night!
I'm going to keep loving you. That's one promise I've made to myself. And my greatest wish is that you someday get to love me just as much. Have a good night, lovely.
I don't know what I'll do without you. I can't even imagine it. You mean so much to me, and I hope you give me a chance to love you, goodnight darling.
This message is being sent with several attachments. A smile to brighten your night, a kiss to warm your dreams, and a hug to remind you of me. Sweet dreams, angel.
To this cute friend of mine, I wish you a splendid night ahead.
Sweet dreams, beautiful. I cannot wait until tomorrow when I can see you again.
Goodnight dear, I wish you all the best of nightfall, okay?
Goodnight and sleep tight. Please dream of me all night.
Useful Paragraphs Explaining How Much You Love Someone
Sometimes it is a challenge to share words of love with your sweetheart. There's nothing wrong with using a prepared text that expresses how you feel!
You have an adorable face that makes me smile. You care about me when no one is there. You look me in the eyes when we talk, and your voice is so strong and beautiful. Why can't I have you!
When I'm with you, I act differently in a fantastic way. I smile more and laugh more. I don't have to pretend that everything is perfect when it's not. With you, I'm able to drop the fake smile and put on a real one. I don't feel hurt and alone when I'm with you. Also, I feel secure and cherished. You're easy to talk to, and you pay attention to me. I don't worry about holding back with you. I don't feel self-conscious. I don't ever feel insecure or like I'm in a bad place. You show me that you genuinely do care, and you're not just pretending. I really admire your company, due to the fact with you I'm extraordinary. With you, I'm glad.

I don't know about physics or math, but the chemistry between us is definitely sizzling. I like you.
I like you more than waking up late.
When I saw your smile, I immediately knew that it was the smile I wanted to see every morning for the rest of my life.
If you live to be a hundred, I want to live to be a hundred minus one day, so I never have to live without you.
I'm thinking about breakfast right now, but nothing seems good enough. I could get a fresh cup of coffee, and it wouldn't warm me up as you do. I could make a pillow from pancakes, and they wouldn't be as soft as your lips. I could get a crepe filled with whip cream, strawberries, and powdered sugar, and it still wouldn't be as sweet as you.
Do you have any sweet messages you send your special someone? Any suggestions for some texts for a new crush? Comment down below and share the love! <3