With Easter almost upon us, now is a good time to spread some good cheer and thoughtful messages. Whether you're sending them via social media or adding them to a card, these Easter captions are suitable for all kinds of audiences.
These are not my work but have been painstakingly collected from across the internet over a period of weeks to create one of the most up to date lists of Easter captions around. Use them well!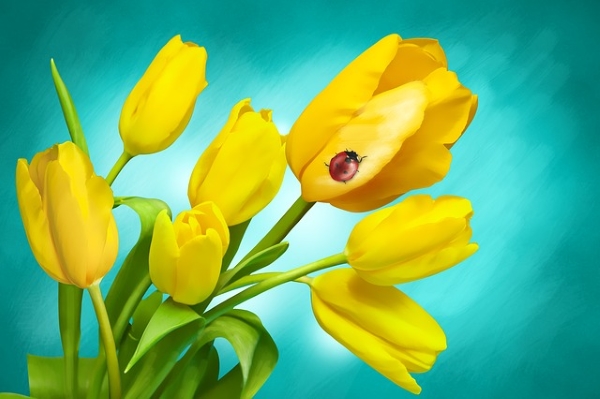 Easter captions for 2019
These Easter captions can be used anywhere, SMS, Instagram, twitter, Facebook, Snapchat or wherever you like.
Winter may be coming but it's Easter in the here and now!
I just popped into your inbox, to wish the sweetest person in this world loads of Easter eggs, just as sweet as you. Happy Easter.
In your Easter bonnet, with all the frills upon it, you'll be the finest lady in the Easter Parade!
Bunnies are cuddly. The large and the small. But I like chocolate ones. The best of them all.
Having a bad hare day.
The amount of egg puns today is an absolute yolk.
Somebunny loves you.
Somebunny wants you to have the best Easter ever.
Easter eggs hunts: Proof your child can find things when they really want to.
You're never too old for an Easter Egg hunt.
There are two food groups in the world: The one you put cheese on, and the one you put chocolate on.
I'm so egg-cited!
I carrot even.
Let your joy burst forth like flowers in the spring.
I'll celebrate anyone who can turn water into wine.
I hope you have an egg-cellent Easter weekend.
Be egg-cellent to each other.
I found the eggs, and you found me
Every bunny needs some bunny to love.
I'm very good at hiding chocolate, too… in my belly!
Never underestimate the power of chocolate
Be a good egg on Easter Sunday.
How do I like my eggs? Uhm, in chocolate form.
Show me the bunny!
With some bunny special.
Follow the bunny, he has the chocolate.
Wishing you an Easter filled with solid chocolate bunnies.
Chocolate is the answer, who cares what the question is!
I love Easter! When else can you bite someone's head off and have it be chocolate?
Don't worry, be hoppy.
Every bunny was kung fu fighting.
I have eggs-ray vision.
Happy to spend Easter with all my favorite chicks.
I believe in chocolate for breakfast.
Bunny kisses and Easter wishes.
Here's to an egg-stra special Easter!
Get egg-cited, its Easter!
Is it just me, or are these eggs egg-stra hard to find?
Think you're going to find more eggs than me? You crack me up!
Let happy thoughts multiply like rabbits.
Don't forget to spend time with some bunny special.
Sweet eggs-cape.
Cute chick.
You crack me up!
I'm an eggspert egg hunter.
Old yolks can still have fun!
Quit yolking around. We've got eggs to find!
Chick magnet.
Cracking up on Easter with my best friends.
That's all, yolks.
Over-easy, like Sunday morning.
When life gives you lemons, throw it back and ask for chocolate.
I feel hollow inside. Like this chocolate egg.
A balanced diet is chocolate in both hands.
No matter how long the winter, spring is sure to follow.
How old is *too* old to participate in the egg hunt? Asking for a friend.
Chocolate for breakfast? Sign me up.
Easter always puts a little spring in my step.

Easter caption Quotes
Sometimes the best quotes have already been said. The following are a few of the better ones attributed to famous people.
There are always flowers for those who want to see them. – Henri Matisse
April hath put a spirit of youth in everything. – William Shakespeare
You can cut all the flowers but you cannot keep spring from coming. —Pablo Neruda
Easter is the only time of year when it is safe to put all your eggs in one basket. – Evan Esar
In your Easter bonnet, with all the frills upon it. – Irving Berlin
There is nothing better than a friend, unless it is a friend with chocolate. – Linda Grayson
Where flowers bloom, so does hope. – Lady Bird Johnson
A kind word is like a spring day. – Proverb
The promise of spring's arrival is enough to get anyone through the bitter winter. – Jen Selinsky
Those are some of the better Easter quotes to use on your card, SMS, Instagram or wherever you want. Got any other Easter quotes you would like to share? Tell us about them below if you do!