Never underestimate the power of words you say or write to your lady, especially when it comes to your romance life. A few well-chosen naughty sentences can create a miracle and get her drooling over you every time you're around. Not convinced yet? Copy and paste any of the following flirty paragraphs and check out her reaction. If it's positive, go ahead!
Freaky Paragraphs for a Girl That'll Make Her Quiver
Your relationship has become a little bit boring? There's something you can do to breathe a new life into your romance life. Talking dirty may be the first step. Send your girl a freaky paragraph from the list below, but don't forget that actions speak louder than words.
I hope you've rested well because you're going to need loads of energy for what I'm going to do to you later!
Up for a challenge? Let's put on a dirty movie tonight…and then copy all of their positions
I love hearing you moan my name! Let's see if we can make you scream it too?
I don't like being at work on a Friday when I know I could be at your house.
I can't get my mind to stop thinking about all things I'm going to do to you.

I'm finding it so difficult to sleep. My mind is just on the things I would do to you if you were here.
Wild Paragraphs to Send Her
If you really want your love to go crazy about you, write her a paragraph in which you describe in detail what you are planning to do with her in bed. As she reads this, she will feel a fluttering of ecstasy all over her body.
Mmm, I wanna trace soft patterns over your skin. I want to memorize every single perfect inch of your body and make love to you.
I want to grab your neck from behind, give it little nibbles and bites to get you moaning my name. I want to spread my wet kisses all over. I want you to moan in ecstasy.
I love how hard your butt feels when I squeeze it with both of my hands and then I move them down to your thighs all the way through your legs to the bottom of your feet. I love how your skin tone matches your lips and makes your hot eyes look brighter when you look me directly in the eyes telling me that you know I'm having you, I'm owning every single piece of your body, and we are attached to each other as one.
Tonight I'm gonna work my way all around your body, saving the best spots for last…it's going to be painful…I can hardly wait!
Remember our date last week, when we had a few drinks and went home afterward? This week we're going over to your place. What do I have in mind? We'll make out sloppily while I push you onto the couch. I'll start hiking your mini skirt up, grabbing a handful of your bum. Then I'll carry you down to the courtyard and pull your behind to me. Whatever happens after that is up to you. Your decision is mine!
I like when you hold me tight, your beautiful breasts pressing against my chest with your cute erected nipples. I love when I see your perfect figure sitting on top of me, slowly moving back and forth, up and down, with that lustful breathing because you feel me inside of you, penetrating deep and slowly.
The next time we are together, I am going to slam your door shut. I want to make your heartbeat fast in fear and wonderment as I delicately remove your bra, pushing you down and laying soft kisses on the part of you that drives me crazy all the time. I want to grab your hair gently and lick your shoulders down to your belly button, watching goose pimples cascade all over your body. I want to kiss your earlobes and bite you while you tell me to be gentle with you. I want to make you want me more than I want you.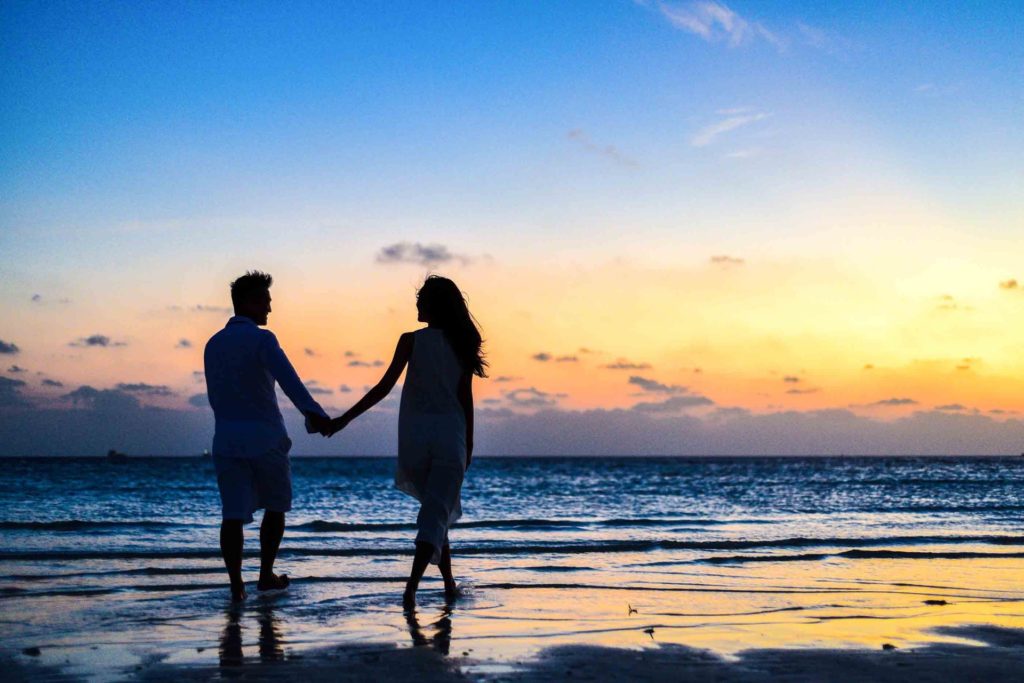 Best Dirty Paragraphs and Texts for Her: Just Copy and Paste
Firstly, find out what turns her on most of all, then pick a suitable dirty paragraphs in this section. Once you find the perfect one, send it to your special lady. This will only take you a few minutes but can give your woman maximum pleasure.
I wanna feel those sweet lips all over me, I promise to pay you back!
Your clothes would look nice on my bedroom floor.
The moment I start thinking about you, I lose my senses and my body starts to vibrate with an uncontrollable urge.
I had a dream…you spread those gorgeous legs and I heard the angels sing, then I sang Hallelujah with them!
Let me give you a hand. I'll make your toes curl up in pleasure, while I run my tongue all over your body.
I guess you wouldn't mind me waking you up each morning by putting my head between your legs and writing you a love note with my tongue?
Can you come here, crawl into this bed and let me touch you all over your entire body for the rest of the night? And then all tomorrow, too.
So many options…which will you choose? the car? the couch? the bed? the floor? kitchen table? outside?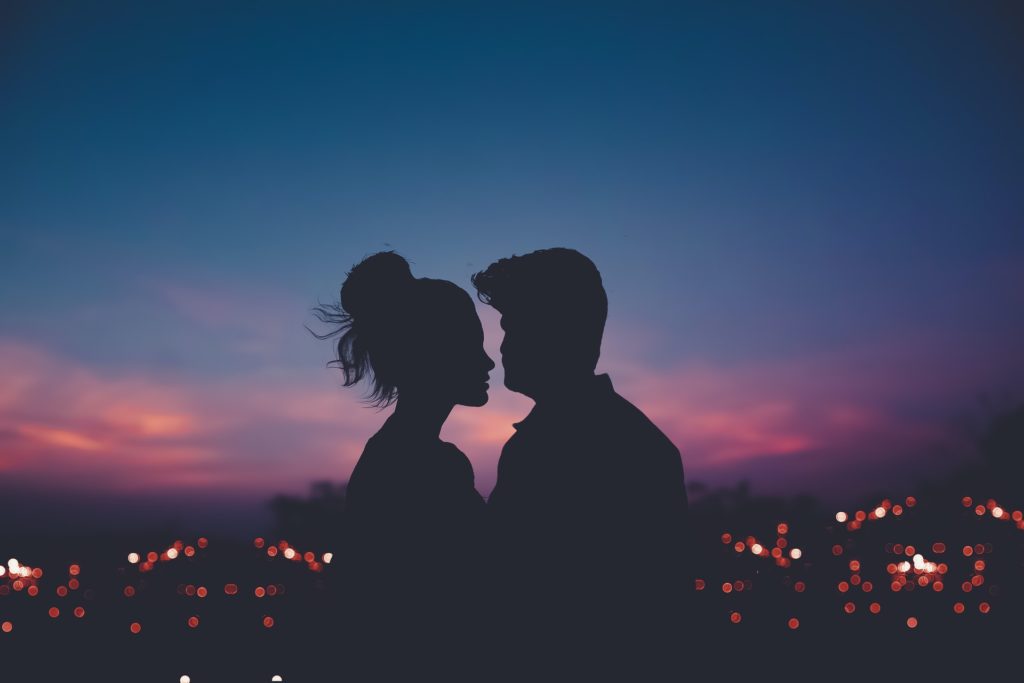 Freaky Things to Say to Your Girlfriend Through a Text
Sometimes it's much easier to express feelings through texts rather than in person. Choose what kind of things you'd like to tell your girlfriend and make her tremble like an autumn leaf in November.
I'm gonna lick, kiss and moan you to paradise. It's the least I could do since you've already taken me there
Let's make-out, make love, cuddle and have a deep talk. Then let's make love again, go out to eat, then go back home, watch a movie, and make love again…again.
I'm a bit like a Rubik's cube. The more you play with me, the harder I get.
I just dreamt that you turned me into your slave.
I get so turned on seeing those nipples of yours springing up under my touch…
Let my tongue explain how bad I crave you.
I'm thinking about you, imagining how perfect your breasts feel in my hands when I cup them.
I have this switch in my head whenever you are around. I get turned on so bad.
Close your eyes…now picture yourself screaming my name as your body explodes in wave after wave of mind-blowing ecstasy!
Intriguing Paragraphs that Will Make Her Wet
You don't have to get a Master's Degree in creative writing to come up with something intriguing and naughty to make your woman hungry for your touch. Thanks to these intriguing paragraphs she will get wet by just reading them.
I'm scared for the future. If there are ever mind-reading machines that can see what I'm thinking about doing to you… they'll have me taken away
Do you know what I am thinking about right now? I doubt you'd be able to guess. I was just using my tongue to lick this bowl of soup.
I've just ordered you some Victoria Secret underwear, I'm going to need you to wear them this weekend
You were amazing last night. Imagine what it would be like if it wasn't just in my dreams?
What I am thinking? Could you guess…. it's my lips going down on you.
Have you ever gotten to heaven before? I just want us both to get there t0gether this night. Do you mind?
I fantasize about seeing you ride on top of me… Somebody once told me fantasies CAN come true!
You've been my inspiration for a lot of dirty thoughts today!
You should probably clear your schedule for tomorrow morning, because I plan on staying up late with you tonight. Very late…
What are you doing for dinner tonight? I thought about getting reservations for my bedroom but wanted to make sure you were available.
Passionate Paragraphs That Will Turn a Girl On
You are very lucky to have a true passion that doesn't require extra effort. However, if you feel like you need this 'extra', take a look at these passionate paragraphs that will make her feel a flood of euphoria!
I was thinking of buying some soft rope…should I get enough for your hands AND ankles or just your hands?
I swear to you I won't stop until your legs are shaking and the neighbors know my name.
I don't want to close my eyes, I just want to leave them open. Anytime they are closed, all I see is your figure. What can I do? I need help!
I just wanted to let you know that I find the fragrance of your body appealing and seducing. I want to feel the warmth of your neck on my lips and the sweetness of your lips on my earlobes.
Are you coming over tonight? Even if you say no touching, I doubt I would be able to keep my hands to myself. They would be all over you.
I want us to try the craziest position ever. I have been wishing and dreaming about it for so long that I go crazy whenever I think about it.
Right now I'm thinking about how much I'd love to be in your bed, ripping off your clothes and kissing every inch of your perfect body.
I am getting so hot thinking about you. I can feel myself getting hard thinking about how much I want to explore your body.
I can almost feel you running your hands down my chest and sliding them under my underwear right now.