Online group chats are becoming the trend in social media and messaging apps. It's a convenient way to get the group together to discuss things, without leaving anyone out.
Maybe you're getting together the raid buddies in Discord to create your next campaign strategy.  Perhaps your work group has a group SMS so that everyone can share schedules, behind the scenes details, important information, and trade jokes. You might even have a family's Facebook Messenger group, where you make arrangements for family family gatherings, or simply share wonderful moments online. Surely, we're all part of an online group chat somewhere or another.
Group chats can feel a lot more like a conversation in the real world, with the in-jokes and friendly banter that we've come to expect. They're a great way to quickly make plans, talk about your day, and share information that your entire friend group, colleagues, or family need to know.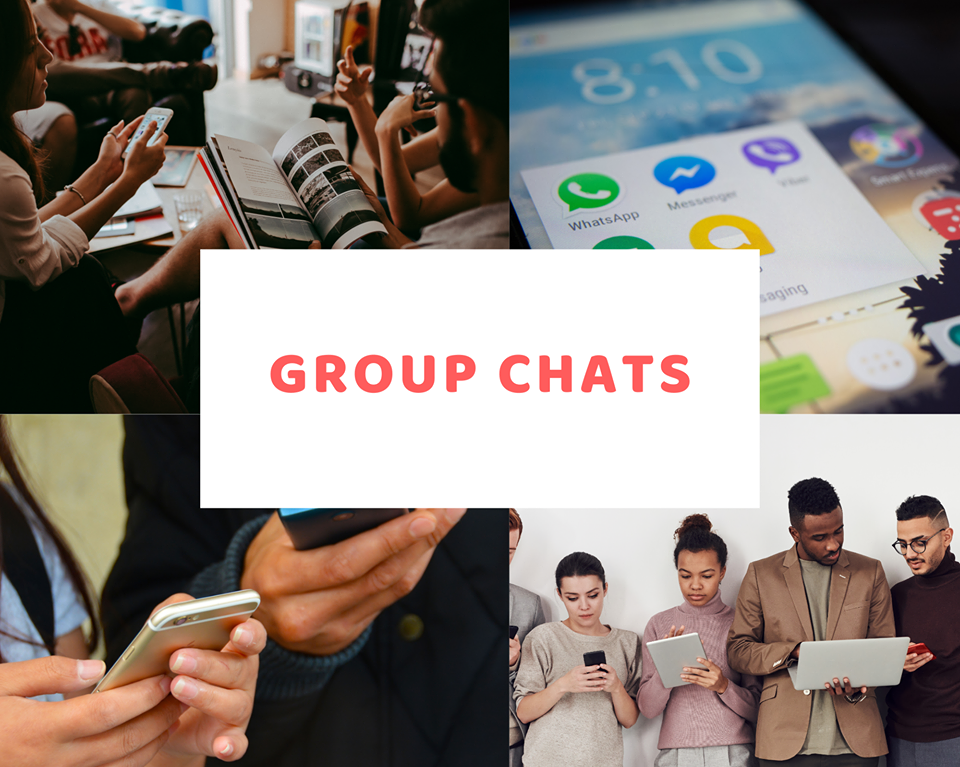 One of the coolest things about some group messaging platforms, including WhatsApp, GroupMe, and Facebook Messenger, is the ability to rename and change what your group chat is called. Unlike SMS threads, where you can only see the names of people displayed, some applications can completely change the name of the group for all users. This is great for keeping multiple threads organized. For instance, this could come in handy if you want to make sure you make arrangements for Grandma's birthday in a thread she can't see!  This also means you can make the name of your group something fun, or something that truly describes what your group is all about. You can usually change the group name on a dime, so that study group can become a party planning group after the last final exam is turned in.
Whether you want to make the name something funny, clever, cute, or something that's a bit of all three, changing your group name—assuming you can within your app—is a fantastic idea. But for the non-creatively inclined, this can be just as stressful as letting slip that Grandma's getting an exotic dancer for her 90th.
We've got you covered – we've put together a list of literally hundreds of group chat names, broken down into categories. Whether you're looking for something that fits your family, your friend group, or a combination of both, these are some of the best group names we've come up with and come across online. Take a look, and feel free to borrow, blend, or flat out steal these ideas!
Family-Based Chat Groups
As usual, we love to put family first. Whether you're in a group chat with your parents and siblings, your extended cousins, or your politically-charged aunts and uncles, you'll want to name the chat something to properly fit your family members. So no matter if your family is a perfect textbook representation of the nuclear family, or a bit more dysfunctional like The Simpsons or The Bundys from Married with Children, you're bound to find something that fits your group well in our list below.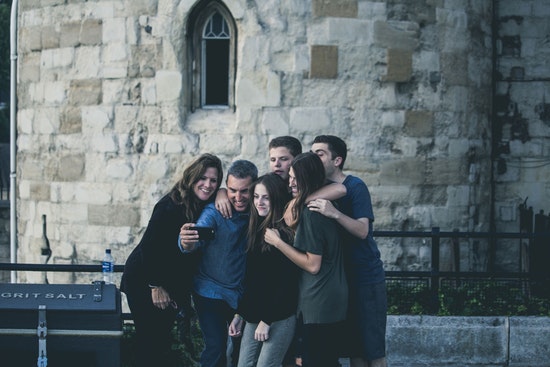 Immediate Family Members
Consider these perfect for your immediate family members, including your mother, father, and any siblings that might stick around your side no matter what.
24-Hours of Drama
Drama That Includes My Mama
Family Secrets
The Chamber of Secrets
Full House (or, if you prefer, Fuller House)
Family Ties
Yes, We are Family
The Madhouse
I Don't Have Friends, I Have Family
Silence Isn't Golden Here
We Talk a Lot
The Folks
The Invincible
Fantastic Four (if there are exactly four of you)
The Incredibles
The (surname) Family
The Herd
Married… with Children (for the fathers and mothers out there)
Fabulous Five (if there are exactly five of you)
Best Family Ever
We are Family
The (surname) Bunch
Family Club
The Bloodline
Family Matters
My Clan
The Family Squad
Don't Show Mom
The Happy Family
The Mad House
Families have their own little quirks and ways of showing their love to one another, wouldn't you agree? Your group chat name should definitely showcase those quirks and personalities.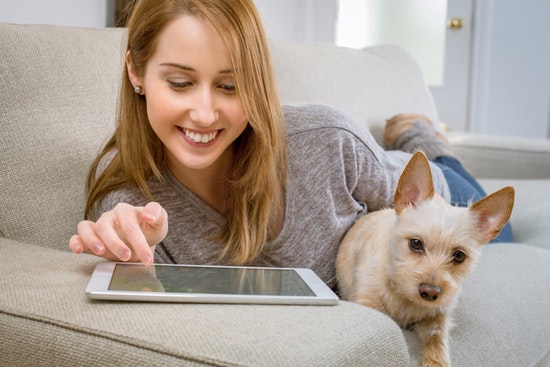 Chats with Your Cousins
Cousins can be an odd group of people. Depending on the makeup of your family, you might have limited contact with your cousins, or they could be some of your best friends. Cousins are magical to some people because, unlike siblings, you can truly control how much they appear in your life. So whether you have a zany cousin you like to keep in touch with, or you have some cousins that act like best friends, here are some great group chat names for your cousin crew (hey, that's a good one right there!).
What's up, Cuz?
Cursing Cousins
The Grub Club
Family Gang
Across Borders
World of Cousins
Only Mildly Related
Weekend Kings
Heirs Apparent
Splitting Heirs
Always Together
Colonial Cousins
Chats with Brats
Kin of Good Times
Cousins Colony
Cousin Quest
Final Fantasy Cousin Chronicles
Couch Cousins
Comfy Cousins
Cuz Muzz
Cousin Rants
The Pretty Bunch
Party Cousins
Cousin Talks
Cousin Confessions
Cousins definitely can be like sibs from another crib, so stay in touch with the help of these funny and catchy group chat names.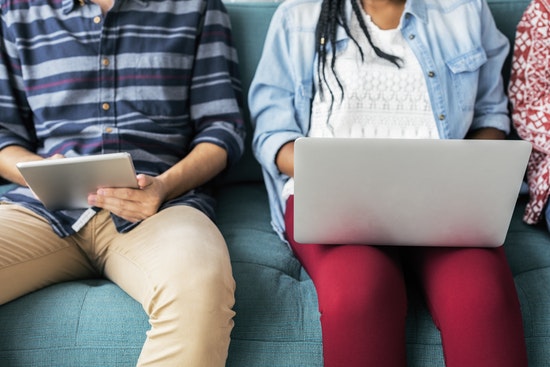 Friend Chat Groups
Sure, you might have some good group chat names with your family members, but some of the most frank and honest (and hilarious!) chats are those with your friends.  Here, there's nothing to stop you from chatting about whatever you want, whenever you want. No matter if you're making plans for the weekend, sharing memes, or gossiping about the world in general, group chats with your friends are often some of the most fun you'll have in messaging, of all time.
Of course, to go along with those good times, you'll need some fantastic group names for your messages. No matter what type of friend group you're in, we think one of these will fit you nicely.
Nonsense Group
Lucky Charms
Ride or Die
Busted Minds
3 Idiots (or however many idiots you have)
The Five Musketeers (or however many Musketeers you have)
That One Time We Got Lost
Gibberish In Neutral
The Burn Book
Devils vs. Angels
We Tie Until We Die
Life and Music
Chor Bazaar
Funky Bunch
Bachelor Crew
Teenagers Scare Me
Counter Strike Batch
Dil ke Dost
Wandering Minds
Where's the Party
Those Manic Thoughts
The Fashion Thing
We Don't Gossip
Great Mates
Chatter Box
BFFs
Dream Team
Non-stop Chat
Rock Stars
Friends Forever
Girls Just Wanna Have Fun
Birds of the Same Feather
Without Borders
All Night Long
Friends are so much fun, and with that comes some of the best group chats around. We're sure you'll have a splendid time chatting it up with your pals in those friendship group chats.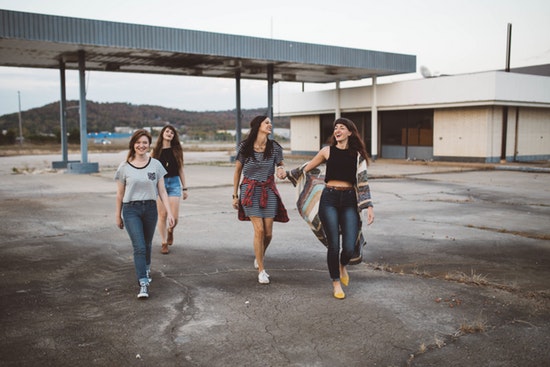 Sister Group Chats
You and your sister(s) have probably been thick as thieves since the moment you all came into each other's lives. What better way to stay in touch when you're miles apart in distance but not in heart than with a group chat? Here are some funny sister group chat names.
My Second Mother
My First Friend
Best Group for Sharing Feelings
God Made Relations
My Dear Sister
My Blood Share
Share it with Sister
Hearts Without Holes
My First Instructor
Guiding Sisters
Sister Sentiment
More than a Sister
Rakhi Group
Best Guides
Syncing Cycles
Blood Is Thicker Than Pettiness
Princess Group
Sister Gang
Hey Soul Sisters
Mean Girls
Sibling Dynasty
Sisterly Love
Birthright Besties
Our Parents' Headache
Ah, sisters… The people that can drive you the craziest, but also the ones who will still love you no matter what.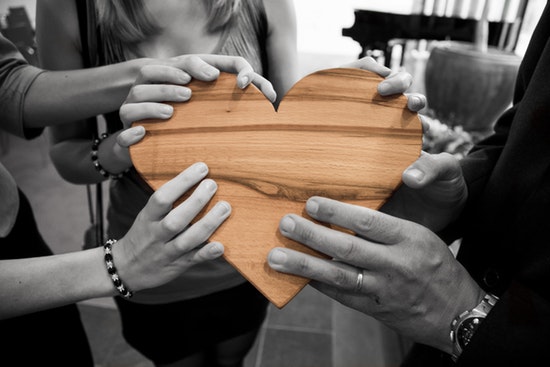 Group Chat Names for the Guys
Don't worry—we didn't forget about the guys! These are some really great group chats for the boys, men, and all you cool dudes out there. Whether you went to high school, college, or work together, these are perfect for your group of guys just hanging out, being total bros. Take a look!
Knights of the The Round Table
Game Changers
The Jumping Jacks
The Alpha & Omega
Protectors of Superman
Nunya Business
The Insomniacs
Mountain Movers
Rock Stars
Twenty First Century Cavemen
The Awakening
Bachelor Party
Only Singles
Bros Forever
Don't Spoil It
The Big Dogs
The Men In Black
Secret Service
Gentlemen's Club
Mi Amigos
Remember: Guys chat too, so these are some funny group chat names for the boys and men out there.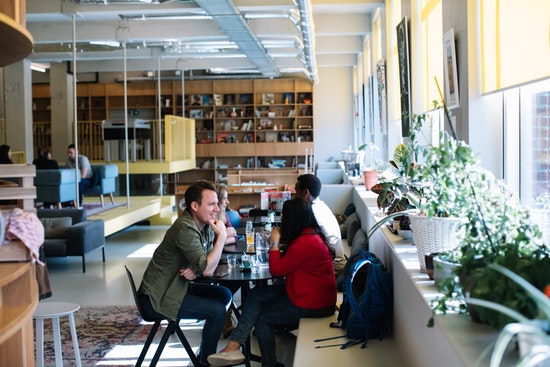 Some Just Plain Cool Group Chat Names
Unfortunately, not every group can be labeled as "just family" or "strictly friends." Some group chats are huge, with a focus on friendship that goes beyond just guys and girls, immediate family members, or cousins. These are perfect for your groups that can't be categorized easily. Check them out below!
The Troublemakers
The Foodies
Glowing Stars
Walkie Talkies
The Now-Married
The Posse
The Public Square
All Us Single Folks
Awesome Blossoms
Blockheads
Chunky Monkeys
Sports Lovers
Hackers
Don't Join
Civil Disobedients
Gossip Geese
The Woodchucks
The Spartans
Phone Pals
Crazy People
Tech Ninjas
Play Your Way
The Alter Egos
Recycling Bin
Swag Partners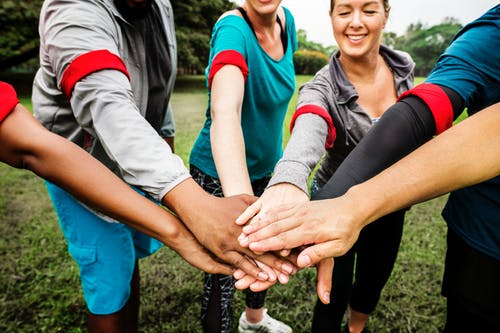 Sports-Themed Group Names
A lot of us are sports fans, whether we're playing on a real team or happen to be five-time National Champions in our Fantasy league. Here are some great sports-oriented theme names.  If you want to take things up a notch, try adding descriptors, like "Mighty," "Fighting," "Mad," or "Invincible."
The Terrific Crocs
The Grave Blazers
The Spirit Cubs
The Proud
The Heroes
The Exalted
The Incredible Hedgehogs
The Pumas
The Big Orangutans
The Stingers
The Spirit Bulldogs
The Angry Gophers
The Boars
The Calm Beluga Whales
The Silver Crunchers
The Merry
The Stark Vipers
The Haunting Zombies
The Royal Blizzards
The Lucky Buffalo
The Hungry
The Kings
The Thunder Krakens
The Bright Sabretooths
The Majestic Heroes
The Patriots
The Hippos
The Silver Yetis
The Steel
The Thunder
Dramatic Group Names
Does your group produce a lot of drama? If they do then maybe some of these over-the-top group names will be appropriate.
Clover Deuce
Miss Piggy and the Oh Kermies
Atom Smasher
Fear Theater
Prawn Beat
Lincoln Blvd
Earth is Good Food
The Muttnicks
Hope and Hell
Bone Clone
Butter Butt
War Bonnet
Malic Acid
Bile Pile
Flyboyz
Mirtha
The Cyclemen
Dr. Moody
Moral Less
Virginia Sweet
Plonk's Constant
Red Shift
Botoxic
New Farm Culture
Habitrail Hole
Aura Imploring Alice
Cthulhu Tupperware Party
Sum Bum
Drama Trauma
Queen Conundrum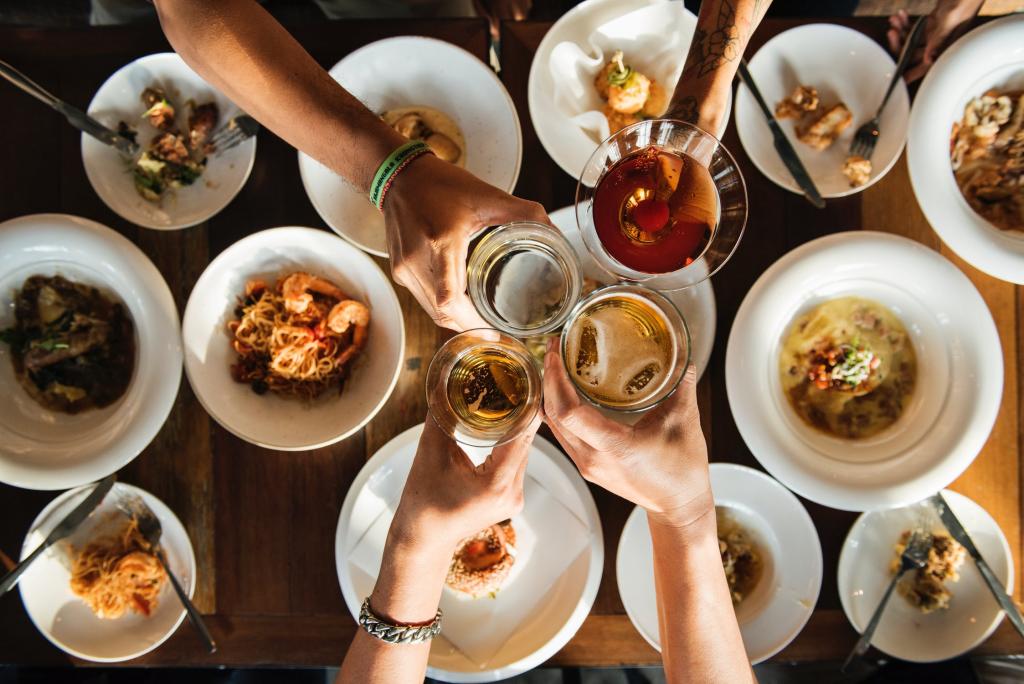 Food and Drink Themed Names
Looking for a name for your dining club, coffeehouse clique, or other foodie-based group? See if any of these names could go on your menu.  With any luck, you can score a cafe deal while you're at it!
Elmo Lounge
Shakedown Diner
Bloat Bar
Krill Tavern
Earthpure
Candyapple Trattoria
Before Coffee Bistro
Nana Banana Café
Café Stuffed Shirt
Homeland Coffee
Peace Meal
Fringe Bar and Grill
Coffee Beacon
Django Roadhouse
Le Metro Steakhouse
Poultry in Motion
Bee Salt
Bloomers
Derail Fish & Chips
Samsam
Godka Bagels
Pretzel Logic
Chunk City Café
Earth Picnic Grill
Mystic Kitchen
Crawdaddy's Bar and Grill
Retroville
Café Toggle
Mondo Bocci
Shank Bar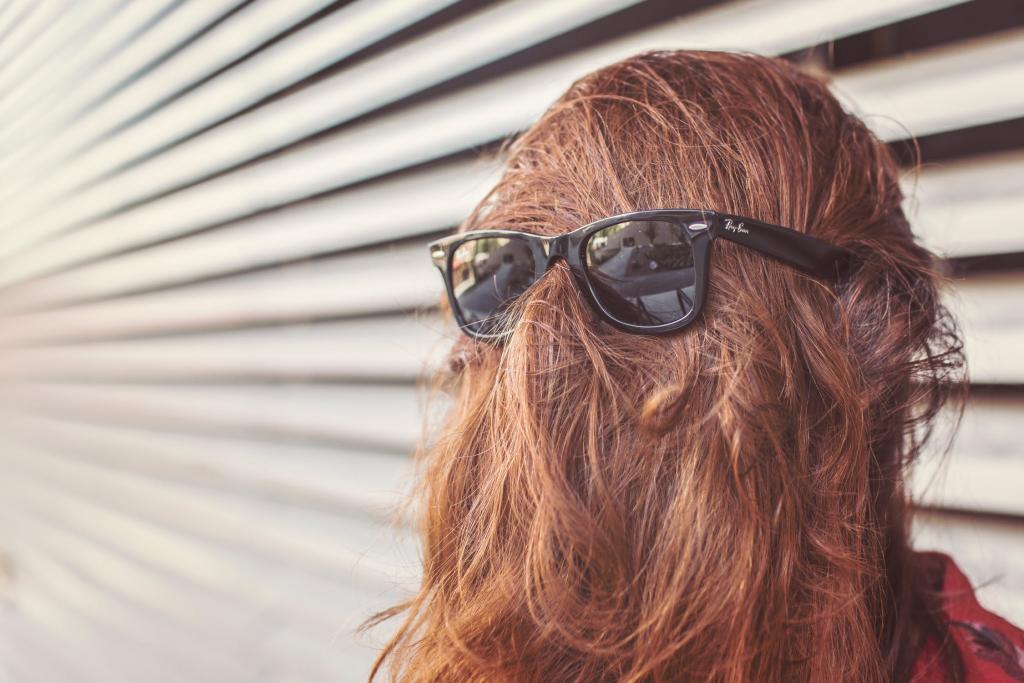 Just Plain Weird
If none of the above names match your quirky (not to say bonkers) group dynamic, then how about this list of just plain weird group names?
All The People Who Get Slashed in a Horror Film
Alpa Rats
Friends from the Midnight Society of Squids
The Squad of Peaceful Chaos
Corps of the Ubernuber
Lights of Day
Sinners in Silence
The Party from the Coffee table
Fiends of Programming
The Gods of Explosives
Voltages Creators
Moose of Python
The Party of Ganymedes
The Force of Pax
Devils from Compton
World Beasts
The Alliance of Ladok
The Eagles of Silo
The Monsters of Badek
Taigas Force
The Daimons of Burnout
Masses from the City
The Rebels of Mountains
Raiders of the Lost Calculus
Rickroll Superfans
The Sons of Future
North sides Monsters
Falcons from the Asia
The Apotheoses of Dorn
Saints of City
Animal Themed Names
Get in touch with the wild side with these animal-themed group names!  They may not necessarily make sense on first glance, but have you ever heard of someone unleashing the gerbil in their brain?  Exactly.
The Squeaky Seals
The Roasted Worms
The Gagging Guineapigs
The Most Pathetic Panthers
The Hyper Hippopotamus
The Obsequious Porcupines
The Special Hedgehogs
The Meaty Crabs
The Bookworm Bears
The Watery Moles
The Smart Salamanders
The Normal Donkeys
The Boisterous Buffalo
The Perfect Elephants
The Slimy Squirrels
The Chivalrous Shrews
The Sudden Gazelles
The Cuddly Antelopes
The Huge Wolves
The Wrathful Turtles
The Raspy Chimpanzees
The Lamentable Koalas
The Quaint Sheep
The Cold Eagles
The Guiltless Dogfishes
The Thick Hamsters
The Living Turkeys
The Nebulous Stinkbugs
The Yielding Louses
The Mysterious Monkeys
The Subdued Flys
The Wiry Lobsters
The Bright Mules
The Toothsome Jellyfishes
The Far-flung Walruses
The Absorbing Magpies
The Disillusioned Penguins
The Apathetic Whales
The Stingy Anteaters
The Certain Boars
The Quixotic Finches
The Amazing Dragonflys
The Stormy Pigeons
The Remarkable Deers
The Spooky Leopards
The Striped Foxes
The Debonair Snails
The Married Ostriches
The Condemned Cougars
The Grotesque Crocodiles
Miscellaneous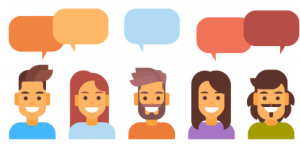 Here are some names that, well, just don't fit into any other categories.
Petty Privilege
Handsome Thugs and Hooligans
Aberrant Power
Gentle Criminals
Uncovered Vigor
Slippery Domination
Defiant Slayers
Evanescent Devils
Wasteful Tyranny
Knotty Hoodlums
Sticky Punks
Ready Strategy
Innate Squad
Jittery Exterminators
Misty Prestige
Shocking Admirals
Aback Perpetrator
Secretive Mafia
Imaginary Soldiers
Excellent killers
Hellish Noobs
Wakeful Superpower
Acid Bureau
Well-off Delinquents
Aboard Movement
Rainy Execution
Nutritious Yet Unquenchable
Alleged Corps
Barbarous Cadets
Drunk Enforcers
Disturbed Committee
Scandalous Warriors
Enthusiastic Agency
Therapeutic Militants
Pointless Military
Jealous Victors
Aromatic Antagonists
Wacky Masters
Unknown Crew
Penitent Invincible
Adjoining Dominance
Concerned Havoc
Imperfect Angels
Cloistered Commanders
Likeable Guerrillas
Inconclusive Marksmen
Savory Troublemakers
Splendid Vandals
Broad Authority
Unbiased Desperado
These are some of the cool group chat names out there that include a variety of different topics and types. These are some of the ones that stand out to us that definitely include a mention. Give us a shout out with your favorite group chat name that you use!
***
Need to help your older family members to navigate the world of online chat? Here's a thorough guide to using the WhatsApp app!
Any of these can be used in conjunction with your group of friends, family members, loved ones, and everything in between. No matter whether you're just shooting the bull with your friends within your group, or you're making plans for the weekend or night out, it's great to have a reliable group chat you can come to when you need to vent, cry, laugh, and anything else you rely on your loved ones for.
Did you find a favorite in the list above? Do you have your own group chat names that you use for your family and friends? Let us know in the comments below!