Instagram is a terrific place for sharing photos with friends, following your crowd to see what they're up to, and checking out interesting hashtags to expand your horizons. All in all, Instagram is a great way to waste a little time having some fun in the process!
One of the most powerful features of Instagram is the way that you can apply a hashtag to a particular photo, enabling other Instagram users to find your photos even if they don't know or follow you. When you post your own pictures, putting up an awesome hashtag (or a few) is key to getting a wider audience. Instagram hashtags can be generic sometimes, sure, but they can also be silly, heartwarming, and even hilarious.
In this article, I've collected some of the funnier hashtags I've ever found so that you can be inspired to create your own… or you can just borrow these hashtags. Regardless, I won't tell anyone.
You can also use these hashtags as a way to find funny original content that other people have posted!
General Funny
Not sure what you're in the mood for? These general-purpose hashtags are good for finding funny content that's already on the site. Search on these hashtags and I guarantee you'll get some easy entertainment.
#funny
#hilarious
#funnymoments
#funnypics
#funnyasf
#funnyaf
#humor
#sarcasm
#instafunny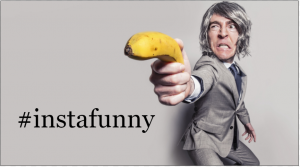 #funnymemes
#funnyvideos
#funnyvid
#funnytext
#funnymovie
#comedy
#comedians
#lmao
#rofl
#lol
#epic
Funny Pets
If you love both pets and comedy, try some of these hashtags to check out what other people's crazy pets are up to. Granted, if you're looking for slightly less conventional pets, you might need to dig a little deeper, but we have faith in your tenacity at posting and finding hilarious posts about pets of all sorts.
#catsofinstagram
#catsarecrazy
#funnycat
#funnydog
#funnypets
Funny Children
When your kids say ridiculous things or get up to crazy hijinks, use these hashtags to tell the world about them. Or you can use these hashtags to see the hilarity that other people's kids are up to.
#reasonsmysoniscrying
#wheresthecoffee
#sendwipes
#gothefucktosleep
#raisingagenius
#itstooquiet
#whathavetheydone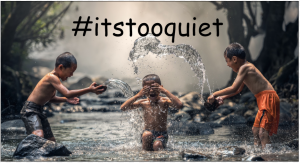 Self-Deprecating
You're pretty terrific, so don't put yourself down too seriously…but everyone likes a person who can laugh at themselves once in a while. Besides, self-awareness is cool. These hashtags let you laugh at others pain (or share a little of your own to make other people laugh).
#friendzoneforever
#whyimsingle
#weird
#cringe
#edgey
#edgelord
#wordtgifever
#meIRL
Memes
Nothing says "funny on the Internet" like memes these days. Catch up on the latest the Internet has to offer with these hashtags and try not to be too disappointed when you stumble over some inevitable duds. Here are some good meme hashtags.
#memeslayer
#memelord
#memesbelike
#memesfordays
Themes
Some hashtags have very specific themes from taking pictures of feet to making smiley faces out of food.
#1letterwrongmovie
#pranks
#smilingfood
#airportcarpet
#donttellmom
#fromwhereIstand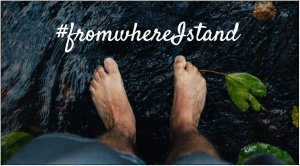 #momtexts
#dadtexts
#sleepingonthecouch
#nerdypickuplines
#textsfromlastnight
So if you are looking for posts that are funny about something very specific,  Instagram theme tags are the way to go.
Twitter
Bear in mind that Instagram isn't the only place for hashtags! In fact, remember that Twitter is where hashtags got famous. If you're interested in funny, consider checking out some of these trending Twitter tags.
#ithoughtiwascool
#whydonttheymakethat
#iusedtothink
#myweirdwaiter
#misheardlyrics
Now get clicking, and start laughing! But remember, if you turn into one of those people that communicate solely in hashtags, TechJunkie will not be held responsible for any cringe-worthy that happens due to your funny hashtags.
If you're looking for funny Instagram captions, check out 45 Instagram captions for Memorial Day or you might like this how-to article, The Correct Dimensions for Images and Videos for Instagram Stories. 
If you have any funny Instagram hashtags to suggest, please leave a comment below!