It's the holiday that kids love and grownups spend all year making elaborate plans for – whether you know it as Halloween, All Hallow's Eve, or even All Saint's Eve, it's definitely the spookiest holiday of the year.
It's already time to start upping your scary social media game. You're going to be posting ghoulish pictures and bewitching stories to your Instagram feed, and it's not too early to start thinking about what silly, sassy, or awe-inspiring captions and quotes you want to pair with your best photos.
Whether you're planning on being a creepy creature or ghastly ghost, we've got the right captions for you.
Witches
Everyone likes to be a little bit wicked at Halloween, and if you decide to take that literally and take part in the witching hour, you might want to try one of these on for size.
Happy Halloween, Witches!
Don't be a basic witch.
Bow down, witches.
Witch way to the candy?
Bewitched!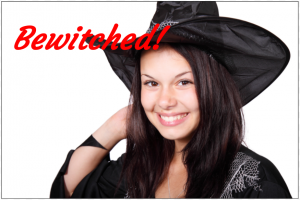 Be "witching" Halloween.
You say witch like it's a bad thing.
This witch can be bribed with chocolate.
Witch better have my candy.
My broomstick broke down, so I'm witch-hiking!
All About Boo!
For captions worthy of a ghostly costume, consider one of the following.
Boo-tiful
A boo-tiful night.
The boo crew.
I'm here for the boos.
Keep calm, and say boo.
My favorite kind of pie is boo-berry.
Eat, drink, and be scary!
Magical Mayhem
You don't need to be a Hogwarts graduate to use one of these mystical musings.
Everything's better with a little magic.
It's just a bunch of hocus pocus.
This is where the magic happens.
Magic is something you make.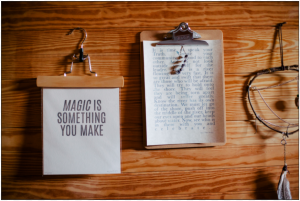 There is magic in the night when pumpkins glow by moonlight.
I put a spell on you.
I put a spell on you, and now you're mine.
On a magical mystery tour…
Trick or Treat
Don't forget the true meaning of Halloween: chocolate and sugar.
Tricks & Treats
Mischief managed.
Trick or Treat Yo'self!
Oh! I'm so sorry – I thought that was your costume.
Come as you aren't.
Carvin' out good times.
Extreme makeover.
Where do ghosts like to trick-or-treat? Dead ends!
Halloween Horror Night Captions
Get into the Halloween spirit (or spirits).
Something wicked this way comes.
Bubble, bubble, toil, and trouble.
Straight Outta Coffin.
Ghouls just wanna have fun!
Demons are a ghoul's best friend.
Creature feature
Bugs and hisses
The ghostess with the mostest.
Are you afraid of the dark?
Caution! Black cat crossing.
Enter at your own RISK.
Creepin' it Real!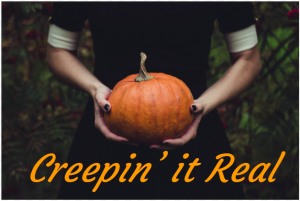 A haunting we will go.
Eat, drink, and be scary!
If you've got it, haunt it.
Fright Night
Chills & Thrills
Spookilicious
Let's get spooky!
Too cute to spook.
Monster-ific
Spooktacular
Howl-o-ween
Stay spooky!
It's a full moon tonight – that's when all the weirdos come out.
Fall Fever
Don't forget everyone's favorite festive season – the perfect backdrop for a scary night.
Pumpkin, spice, and everything nice.
A harvest of memories.
A festival of colors.
Fall into autumn.
Fall into Fall.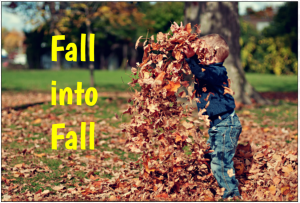 Cutest Pumpkin in the patch.
Falling for Fall.
Flavors of Fall.
Autumn delight.
Fall into fun!
Shades of autumn.
Sweater weather
Spooky Season Captions
Consider borrowing some amusing anecdotes from the funny and the profound.
A grandmother pretends she doesn't know who you are on Halloween. – Erma Bombeck
On Halloween, the parents sent their kids out looking like me. – Rodney Dangerfield
Halloween is huge in my house, and we really get into the "spirits" of things. – Dee Snider
Where there is no imagination, there is no horror. – Sir Arthur Conan Doyle
There are nights when the wolves are silent and only the moon howls. – George Carlin
Probably the scariest thing about cemeteries is that music they play in your head when you drive by one. – Demetri Martin
Clothes make a statement. Costumes tell a story. – Mason Cooley
October, tuck tiny candy bars in my pockets and carve my smile into a thousand pumpkins. – Rainbow Rowell
Double, double toil and trouble; Fire burn and caldron bubble. – Shakespeare
Halloween in Literature
"For some of us, Halloween is every day." — Tim Burton
"The farther we've gotten from the magic and mystery of our past, the more we've come to need Halloween. -Paula Guran
"Voices whisper in the trees, Tonight is Halloween!" — Dexter Kozenn
"leaves in the forest seemed to make even the ground glow and burn with light" — Malcolm Lowry
"For on all Hallow's Eve will the spirits come to play, and only the fruit of thy womb will satisfy their endless roaming." — Solange Nicole
"I wish every day could be Halloween. We could all wear masks all the time. Then we could walk around and get to know each other before we got to see what we looked like under the masks." — R.J. Palacio
"What would the public do when Halloween had come and gone but the monsters still remained?" — Kristen Painter
"Beware what dare crawls up your sleeve, For 'tis the night called Hallows Eve." — Richelle E. Goodrich
"Halloween is a day in which some people choose to wear a mask… while others finally feel safe to take theirs off." — Steve Maraboli
"On Halloween, I made us ghosts, but when we slipped on our costumes, we looked exactly the same." — Wildflower Veins
Coming Up With Your Own Captions
There are a lot of opportunities for great Halloween captions on Instagram. It's a fun and spooky holiday, so have fun with it! You can be a prankster, ominously creepy, or just fun.
One of the best ways to create unique captions is a play on words. Ghouls and girls sound similar and can be interchangeable depending on the context (but that one's easy so play with more words).
Another thing to think of including in your captions is something from pop-culture. In 2020, some of the more scary aspects you could use include Sardine Oil, Surgical Masks, and running low on toilet paper. If you're a prankster, this will certainly play to your advantage with your friends.
Next, tie in a great photo or video to really put everything together for your followers. Afterall, you're posting content for them to enjoy. Consider if they typically enjoy cute and funny posts, or if they appreciate something a little more clever and complex.
Prepare now to make your favorite scary holiday an Instagram success. Got any great suggestions for Instagram quotes? Share them with us below!
If you need to do your Halloween shopping we've got you covered with this link to the Amazon Halloween Store!
(You know what's coming up next, right? That's correct – Thanksgiving on Instagram!)