Sometimes, it seems like social networks were made for birthdays and celebration. Sure, Facebook's a great tool for remembering when your friends' birthdays are upcoming, and the same goes for planning parties and inviting guests from your friends list. But the real fun in social media comes from wishing your friends a happy birthday, whether on Snapchat or Facebook, and especially on Instagram. The photo-sharing social network used by hundreds of millions of people around the world is one of the best ways to celebrate the birthday of your best friend, your boyfriend, girlfriend, or any other significant person in your life. Posting multiple images of you and your friend or family member is a great way to show off what you think of your friendship!
Of course, to really nail the birthday celebration, you'll want to combing your collection of photos with a clever caption that truly shows off your relationship with that person. Photos say a thousand words, but there's something special about tying together your love for the person with the memories you're sharing on Instagram. If you're having difficulty thinking of the right caption for your post, you aren't alone. Thinking of the right caption for you post can be challenging. Do you want something clever and inspirational, or something a bit funnier? Something a bit serious, focused on your love for the person, or something goofy to match your friendship?
Don't fret—we've got you covered with some of the best birthday wishes you could think of for Instagram. Take a look at our list of some of our favorite birthday captions, and wish your friend a happy birthday exactly how you want.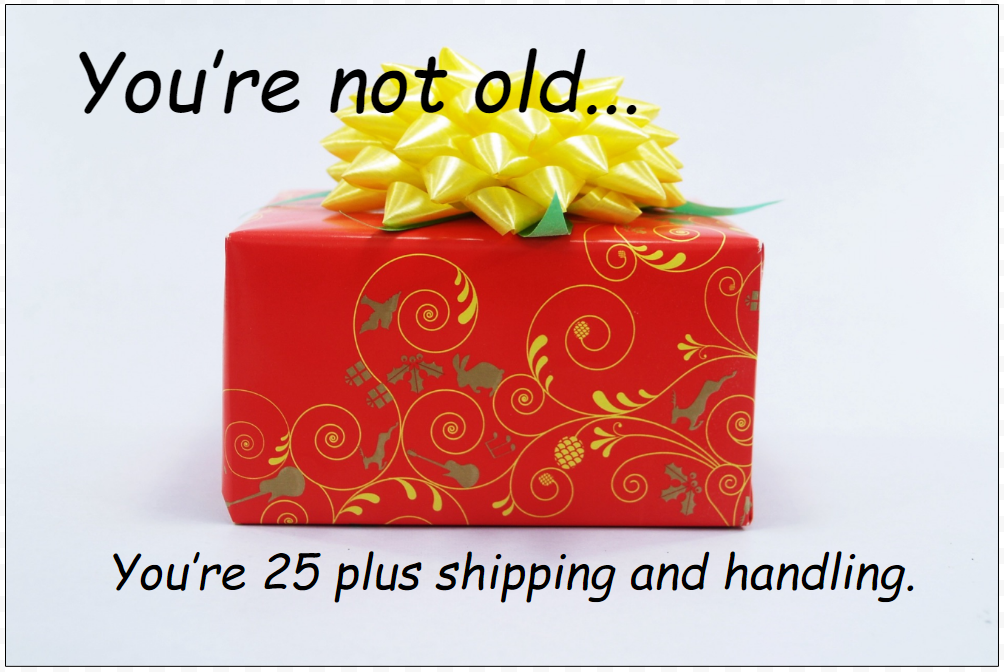 General Birthday Sayings
If you're looking to keep things simple and silly, try out of one of these more-general birthday greetings that have been trending across social media. These aren't too personal, though they certainly can customized to be so, and they'll put a smile on your face and theirs in no time. These are also great if you don't know the person as well as you'd like, allowing you to wish your friend or acquaintance a happy birthday while also pushing for a closer friendship. Let's take a look.
Old enough to know better, but still young enough to get away with it.
Drink coffee and eat cake!
On this day, a queen was born.
I like birthdays, but I think too many can kill you.
Studies show that people who have the most birthdays live the longest.
When the candles cost more than the cake, it's time to realize you're getting old.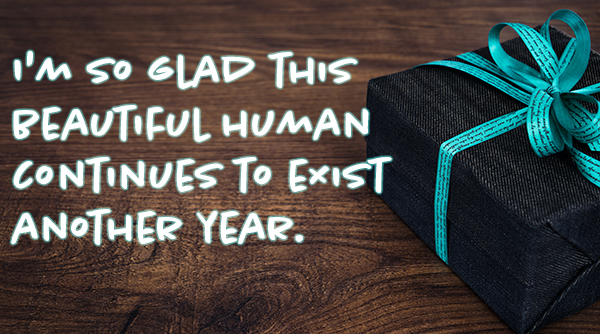 I'm happy to report that your inner child is still ageless.
Birthdays are nature's way of telling us to eat more cake.
I've decided you're not old, you're 25 plus shipping and handling. n
I'm so awesome, when I was born, I was given a certificate.
May your troubles be as few and far between as my grandmother's teeth.
For Your Besties
There are plenty of reasons to look for captions that work for your closest of friends, most among them being that your friends deserve the best captions possible. If you're looking for the right thing to say about your BFFs, you'll need to look at some of these best-friend-centric captions to add some birthday wishes onto your greeting.
I feel privileged to have spent one more year of my life with you. Happy birthday!

You may not be the only friend I have, but you're definitely the only friend I need. Blessed to spend another year with you.
We've been best friends for so long I can't remember which one of us is the bad influence. Guess we'll find out this weekend. Happy birthday!
For your birthday, I wanted to give you something that was both funny and charming, but then I remembered you already have me in your life.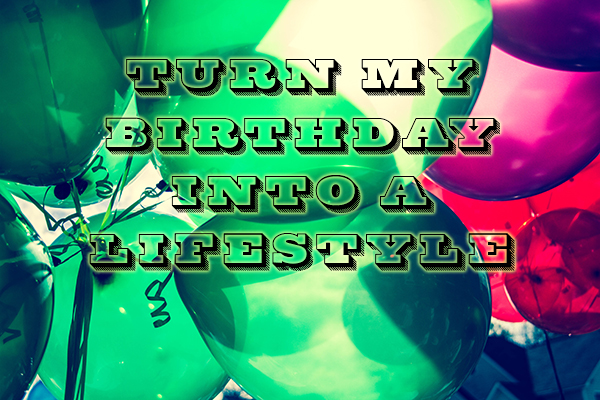 Best friends are hard to find, because the very best one is already mine. Happy birthday!
Life was meant for good friends and great adventures. Let's make your birthday one of them.
A good friend knows all your stories; a best friend helped you write them. Write a new one tonight as we celebrate your birthday!
I'm so glad this beautiful human continues to exist another year.
Song Lyrics
Sometimes letting the professionals do the work for you is the best way to go. Songs and song lyrics have been used for centuries as a way to express one's true emotions towards another, and using songs from the past fifty or sixty years of pop and rock music is one of the best ways to celebrate someone's birthday. If you're looking for something with a little flair, consider using one of these birthday-centric lyrics from some of the most popular singers and songwriters of the past half-century.
"Time makes you bolder." – Fleetwood Mac
"Oh the movie never ends. It goes on and on and on and on." – Journey
"I was so much older then; I'm younger than that now." – The Byrds
"May you stay forever young." – Bob Dylan
"Let's celebrate with a toast and get lost in tonight." – Drake
"Don't stop thinking about tomorrow." – Fleetwood Mac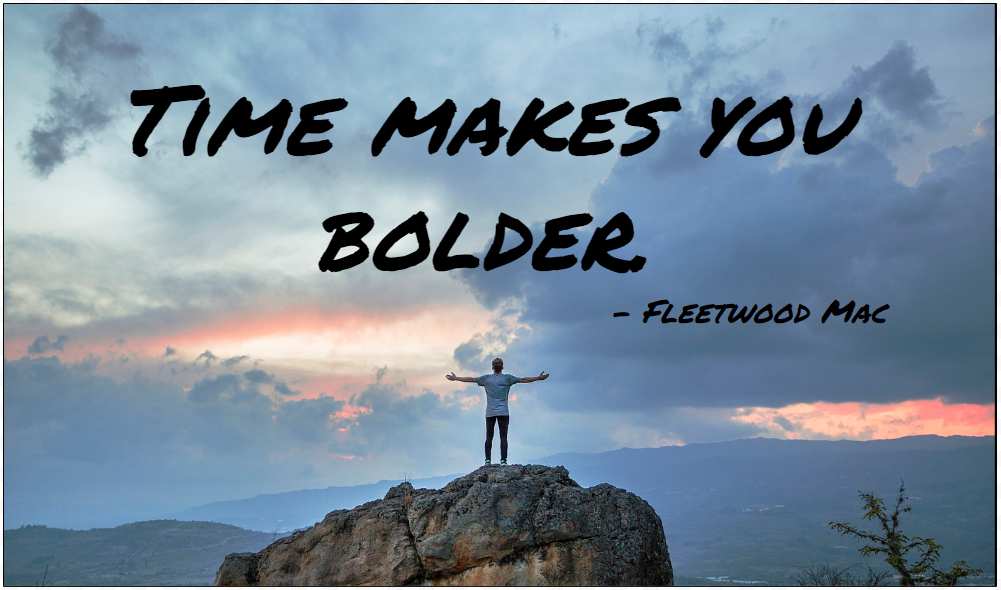 "It's my life. It's now or never. I ain't gonna live forever." – Jon Bon Jovi
"Nobody likes you when you're 23." – Blink 182
"Turn my birthday into a lifestyle" – Drake
"I don't know about you, but I'm feelin' 22." – Taylor Swift
"We're going to party like it's your birthday." – 50 Cent
"They say it's your birthday; we're gonna have a good time." – The Beatles
"It's my party, and I'll cry if I want to." – Lesley Gore
Famous Quotes
Song lyrics are great, but quotations from some famous celebrities, authors, and individuals can work well in their place. If you aren't feeling satisfied with the use of rock, hip-hop, and pop lyrics, using a quote from your friend's favorite celebrity might be ideal for your Instagram post. Check out some choice quotes below, and make sure to look for a better quote using your person's favorite authors and writers if the ones below don't fit for you!
"The secret to staying young is to live honestly, eat slowly, and lie about your age." – Lucille Ball
"Today you are you, that is truer than true, there is no one alive who is you-er than you." – Dr. Seuss
"The more you praise and celebrate your life, the more there is in life to celebrate." – Oprah Winfrey
"You can't help getting older, but you don't have to get old." – George Burns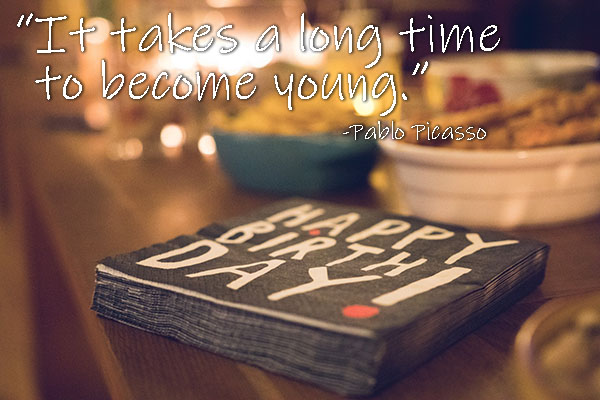 "It takes a long time to become young." – Pablo Picasso
"Time flies like an arrow; fruit flies like a banana." – Groucho Marx
"A diplomat is a man who always remembers a woman's birthday but never remembers her age." – Robert Frost
"It's not the years in your life that counts, it's the life in your years." – Adlai Stevenson
***
While Facebook has become a political war zone and Twitter feels, at times, too limiting, Instagram is ideal to use as a way to wish your best friends and family members a happy birthday. With tagging, no major character limits, and the ability to upload multiple images, the photo-sharing service is the perfect way to get your message out into the world. Greeting others with a happy birthday collage has become incredibly popular on Instagram for obvious reasons. The platform is popular, the photo-sharing is unbeatable, and the use of captions make it a great way to fill your feed and ensure that everyone scrolling through Instagram sees your birthday greeting. Hopefully, for those among us who have been stuck with writer's block while creating a caption have found a way to illustrate the relationship that you and your friend or loved one share.
We'll keep the new quotes coming as we think of additions to this list, and don't forget to let us know some of your favorite birthday-themed Instagram quotes in the comments below!