No one could argue that there is a special bond between grandparents and their beloved granddaughter. Grandchildren are the future, the priceless legacy left by grandparents to make this world a better place. They are the ones who make you feel young and careless again. Of course, you want your little princess to have the happiest of birthdays, don't you?
We all know how girls love celebrating their B-Days. It happens that they appreciate a birthday card written sincerely and with love more than any expensive gift. When it comes to grandpa and grandma, there's no such present in the whole universe that could replace their warm sentiments and hugs on the grandchild's birthday.
Granddaughters are kind, smart, beautiful, funny and friendly. It is all of these and even more. So, if you are lucky to have a young lady who is dear to your heart and her birthday is coming soon, don't waste another minute. Take a look at our collection of the best free granddaughter birthday cards and granddaughter birthday poems.
You've been looking for the kind words to say your granddaughter on her birthday here and there but couldn't find the one that suits your feelings towards her? Well, search no more because we've rounded up the best birthday greetings for granddaughter for any taste.
Do you want to send her a Christian birthday message or a letter? You are just at the right time and place. We've got some nice Christian birthday greetings for granddaughter to choose from.
As well as that you will find a great number of funny granddaughter birthday verses and quotes to wish your pretty lady happy 16th or 18th birthday. Continue reading the article, we guarantee that you will find the desirable birthday wish for granddaughter!
Touching Birthday Wishes for Granddaughter
My hugs and kisses will always be bigger and warmer than all the stuffed toys you will ever have. Happy birthday!
As you celebrate this milestone of your life, may all your days be filled with the peace and joy you bring into my heart on a daily basis. Happy birthday
The look on your parents face when they have you is something I will never forget. Happy birthday my granddaughter. You are more than a blessing.
Since the moment I laid eyes on you, I knew that I would be forever grateful for you, Granddaughter. Today we celebrate the gift of YOU – Happy Birthday!
Amazing Happy Birthday to my Granddaughter Quotes
Your innocent love heals our heart. Your cuteness drives headaches away. Your sweet voice cures out pains. With a granddaughter like you, we'll never need a doctor. Happy birthday!
Just do your best I am at your back for your support. Have a wonderful birthday my sweet granddaughter!
The world was instantly improved the day you were born. Our lives took on more sunshine and more meaning. Today, on your birthday, we thank you for sweetening our lives, Granddaughter.
The warmest birthday wishes to the sunshine of my life! May your special day be as sweet and lovely as you, my cutie pie!
Bright and Colorful Birthday Cards for Granddaughter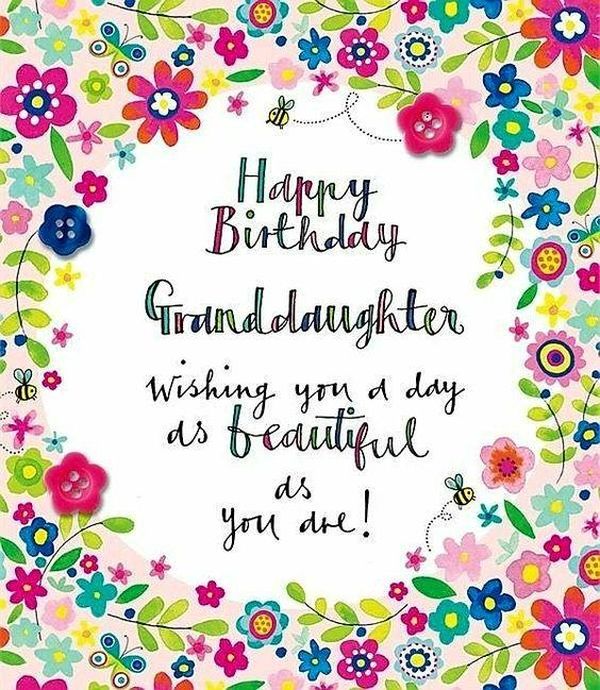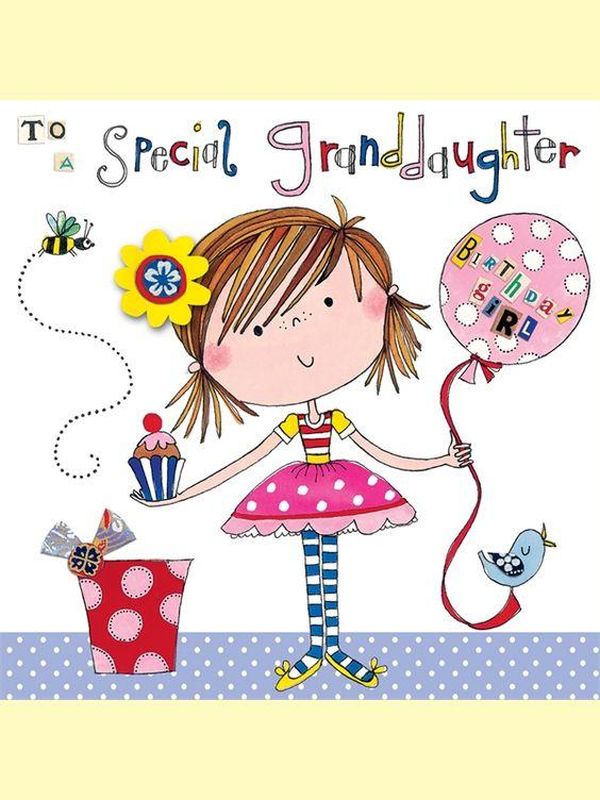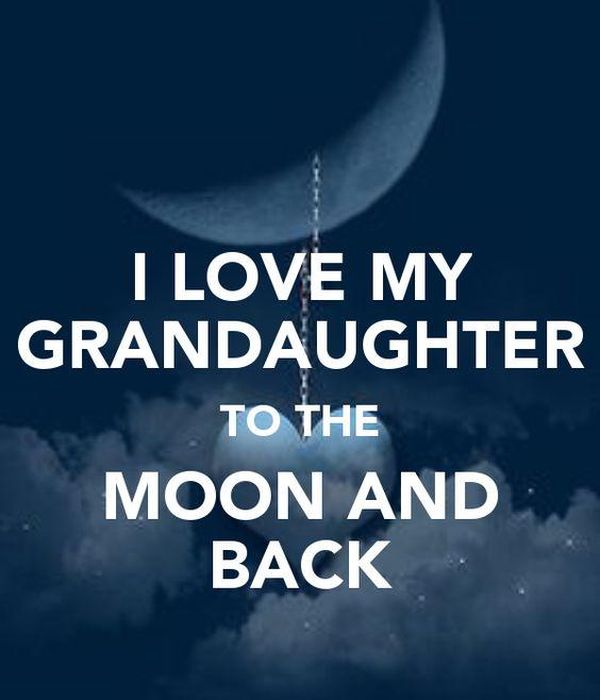 Thoughtful Christian Birthday Greetings for Granddaughter
You are a little fairy sent down to us through the magic of God. Love you for everything. Happy Birthday, granddaughter!
When you have the best granddaughter in the world, it is greedy to ask for more from God. Happy birthday, my dearest granddaughter. May happiness always be present in your life.
There is always a lot of pride in every thought of you, And on this day, I want to wish you warmest wishes and a special prayer that God will always bless you and keep you safe. Happy birthday, princess!
When God looked at the world he created, he said "I think we're missing one perfect Granddaughter." That's when you were given to us. We have praised Him ever since.
Impressive Birthday Images for Granddaughter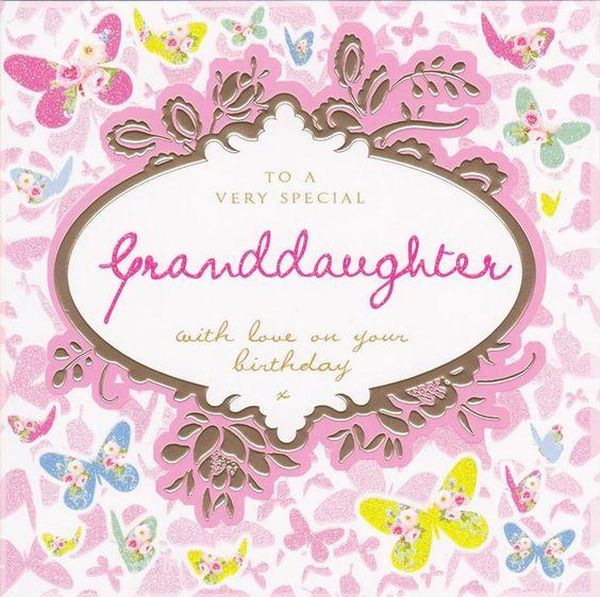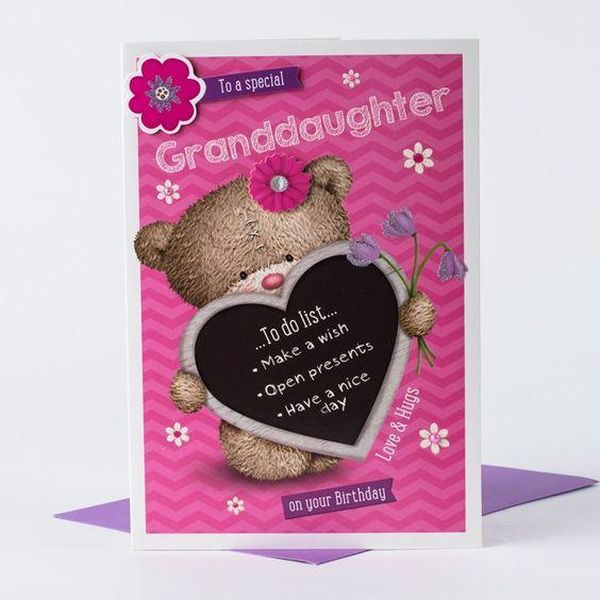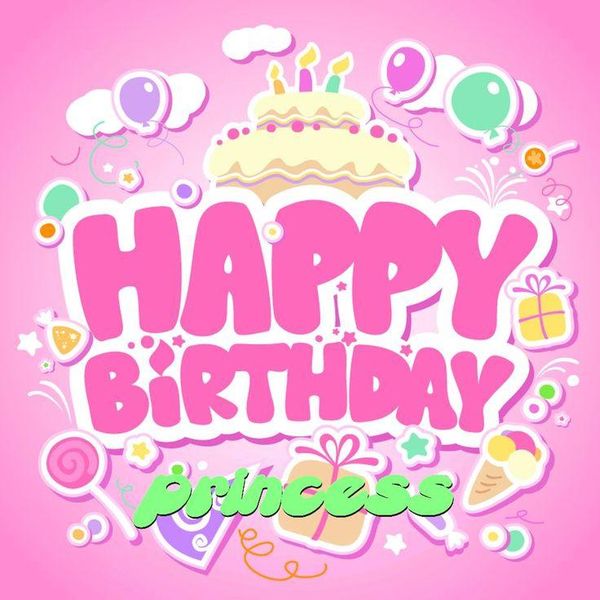 Funny Granddaughter Birthday Wishes and Verses
I look at you every day and there's no doubt in my mind that you get your awesomeness from me, your awesome grandmother/grandfather. Enjoy your birthday!
I forgave your parents all their sins the moment they brought someone as adorable as you into this world. Happy birthday!
Your face is a perfect mix of your parents, but your qualities are a perfect mix of your grandparents. Happy birthday.
May all your birthday wishes come true — except for the illegal ones! Happy Birthday, Granddaughter!
Beautiful Rhyming Birthday Poems for Granddaughter
Such A Special Granddaughter
A little girl as sweet as you,
Deserves a special treat,
Especially on her birthday,
To make her day complete,
May your day be full of giggles,
Birthday cake and more,
For you're such a special granddaughter,
Who we love and do adore.
Birthday Wishes With Love
Your Birthday time
is here again, and it
brings a wish for you ..
For love and joy and
happiness, to last
the whole year through.
Your parents have done quite a few
amazing things in their lives …
… BUT from our perspective
the best they did, was to give us
a wonderful Granddaughter like you.
Happy birthday!
Granddaughter You Are Special!
Granddaughter you are special,
With your fun and loving ways,
You always bring much joy to us,
Every single day,
We burst with pride and joy,
As we watch you bloom and grow,
We have so much love for you,
And want to tell you so,
Now as it is your birthday,
We wouldn't want to miss,
The chance to wish you all the best,
With lots of happiness.
Heart-warming Birthday Message for Granddaughter
My grandchild, you have made your family and friends proud by working very hard to reach this day. May all your achievements bring you happiness and may you be successful in everything that you do. Happy birthday dear!
Granddaughters are meant to fill empty boxes in the crossword of life. Happy birthday.
Never hide your sparkling eyes, bright smile and glowing face from the world. Otherwise nobody will get a chance to see your light shine so brilliantly. Happy birthday to the light of my everyday life.
My grandchild, it has been a joy since you were born, to watch you grow each and every day, to share in all of your accomplishments and see the love you show. I am wrapping my gift with these birthday wishes for my sweetest granddaughter!
Sweet Happy Birthday Wishes to my Beautiful Granddaughter
I am so grateful for all the joy, love and wonderful surprises that you bring into my life, my dear. Wishing you a fantastic birthday with lots of happy and unforgettable moments!
How can such strength, intelligence and energy be wrapped up in one soft beautiful birthday package? That's just you, Granddaughter!
It's unbelievable how much you've changed over the years Granddaughter. On this birthday, you're even more beautiful than ever!
You are the beautiful flower of my garden that holds my heart. Have a wonderful birthday my sweet granddaughter.
Interesting Happy 18th Birthday Sayings for Granddaughter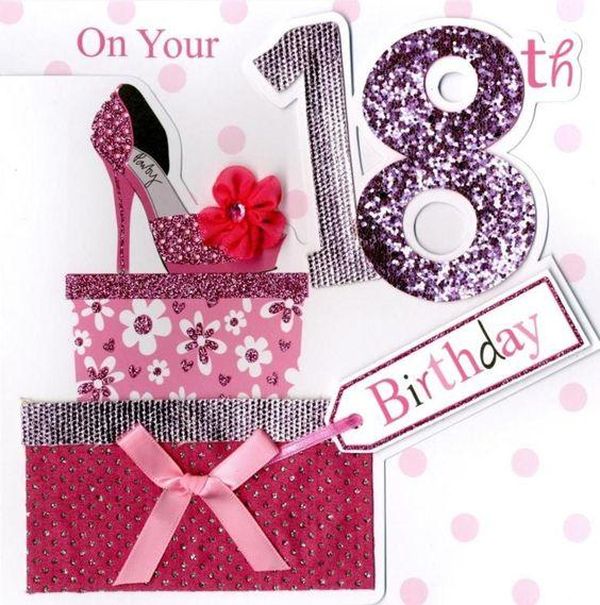 This is just a beginning on fun, good friends, meeting new people, parties, and having the best of everything in life. Happy 18th birthday!
You have stepped into the phase of adulthood – hope the new phase of your life bring joys and laughter for you. Happy 18th birthday, my granddaughter!
Happy 18th birthday, my precious one. As you legally become an adult today, I hope that your adulthood be full of color, love, and happiness. I will always love you.
Great Quotes to Wish Your Granddaughter Happy 16th Birthday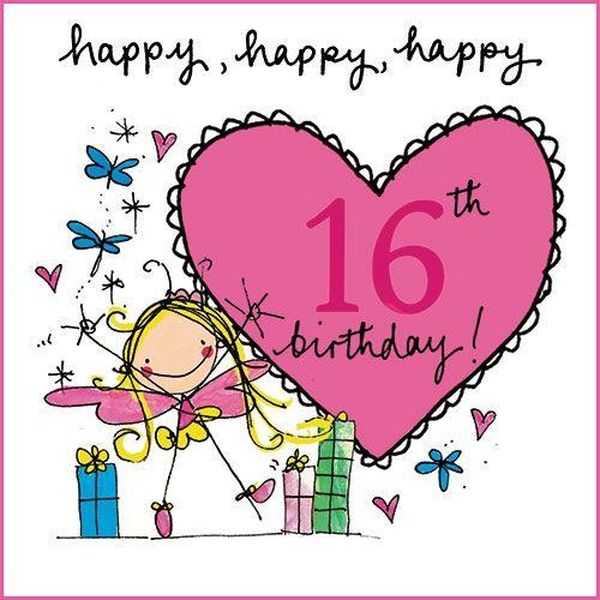 I will forever be thankful to my lucky stars for having you as a grandchild. You bring happiness into my world by merely being in it. Happy 16th birthday!
Wishing my wonderful granddaughter, a happy 16th birthday! You have always made me proud and happy, and I know that you're a teenager now but nothing will ever change between us.
I hope you realize that today is the beginning of the rest of your life? Never get disappointed when things don't go as expected. Always remain strong and never stop believing in yourself. I love you so much. Happy 16th birthday!