We've all heard the adage, "Greenland's made of ice, but Iceland's very nice." But people who haven't ever been there may not appreciate just how "nice" Iceland really is. From volcanic lakes and ice caves to black sand beaches and the ethereal Northern Lights, Iceland is a world all its own. Travel there, and you're guaranteed to see something you've never seen before except in the pictures in your National Geographic.
If you're lucky enough to get a chance to visit this heavenly locale, then don't forget to make your friends jealous. One of these captions coupled with your favorite Icelandic selfie should be just the ticket.
Gorgeous Views
Some of the most unbelievable views.
The definition of beautiful.
Mother nature's favorite place.
Views high and low.
Whoa.
"The poetry of Earth is never dead." – John Keats
"Looking at beauty in the world, is the first step of purifying the mind." – Amit Ray
"If you can't be in awe of Mother Nature, there's something wrong with you." – Alex Trebek
Unearthly Colors
Insane colors.
Lighting up my life.
A night sky like no other.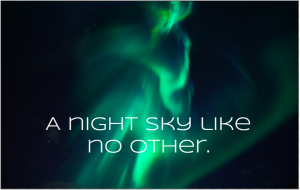 Too colorful to be believed.
Black sand. White peaks.
Who knew the cold could be so colorful?
"Nature always wears the colors of the spirit." – Ralph Waldo Emerson
Unique Landscape
The road less traveled.
Travel like never before.
Beaches from another planet.
Winter Wonderland.
Erupting with beauty.
Wickedly beautiful.
A frozen fairy tale.
Strange and beautiful.
Geysers galore.
Waterfalls galore.
Falling for these waterfalls.
"Because there are places our imaginations can never construct for us." – Stephen Markley
Heaven on Earth
Heaven is Earth.
Heaven around every corner.
Make your own heaven on Earth.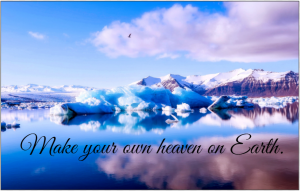 Photography Heaven.
"Heaven is under our feet as well as over our heads." – Henry David Thoreau
Iceland is Number One
Why do I not live here already?
What should you do in Iceland? Step one: Go outside.
The top 10 items on my bucket list are all in Iceland.
Make memories all over the world, but start in Iceland.
Go to Iceland. Come home changed.
An island in another world.
Beauty both fleeting and eternal.
If the world is a book, then Iceland is the climax.
The world is your oyster, and Iceland is the pearl.
There's no place like Iceland.
Eat, sleep, breathe Iceland.
For the Love of Traveling
Leave it all behind.
Travel is the healthiest addiction.
A better world is waiting for you.
Don't wait for beauty to find you.
Live your adventure.
To travel is to live.
Always take the scenic route.
Get lost in a beautiful place.
When in doubt, travel.
Life is short and the world is wide.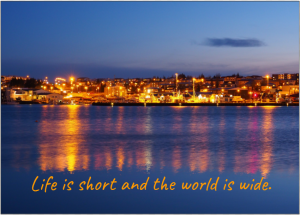 A perfect vacation no matter the weather.
Look at your planet in a new way.
"Travel far enough, you meet yourself." – David Mitchell
"Traveling – It leaves you speechless then turns you into a storyteller." – Ibn Battuta
"So much of who we are is where we have been." – William Langewiesche
"Not all who wander are lost." – J.R.R. Tolkien
"Oh the places you'll go." – Dr. Seuss
"To travel is to live." – Hans Christian Anderson
"Travel brings power and love back to your life." – Rumi
"The problem with driving around Iceland is that you're basically confronted by a new soul-enriching, breath-taking, life-affirming natural sight every five goddamn minutes. It's totally exhausting." – Stephen Markley
"Sunshine is delicious, rain is refreshing, wind braces us up, snow is exhilarating; there is really no such thing as bad weather, only different kinds of good weather." – John Ruskin
"In every walk with nature one receives far more than he seeks." – John Muir
Taking the road less traveled means more than just buying a plane ticket to someplace you've never been. Never turn away from taking chances. Never miss an opportunity to see something new in the world. Always remember to share your experiences with others.