Sooner or later all people experience the lack of desire and resources to achieve a goal, which was set before. They think that they`ve done everything and haven`t got such a desirable result. The goal seems to be insurmountable… If you have these problems now, then the time of good inspirational quotes and sayings comes!
You have to know that it`s very important to control all your thoughts: the way you think now is the way you act later! If you don`t have that kind of faith in yourself, then you don`t have to be surprised that everything you do is largely ineffective. Are you afraid of being a loser? It`s ok! All people have been throu
POSITIVE INSPIRATIONAL QUOTES FOR ALL OCCASIONS
gh this. The thing, which was crucial and helpful to their success includes best inspirational quotes!
Don`t believe that simple words can change your life? Of course, they cannot! Motivational quotes will change your attitude to your place in the world, and you`ll change everything yourself! Great inspiring quotes from famous people and uplifting quotes about life will not let you forget how powerful you are!
If the problem of the zero motivation isn`t about you, take care of your unfortunate friends with some positive quotes for the day or inspirational messages!
Best Ideas of Inspirational Quotes
The main purpose of the best inspirational quotes is to help you to reach your intended destination when you don`t have enough efforts.
Take up one idea. Make that one idea your life – think of it, dream of it, live on that idea. Let the brain, muscles, nerves, every part of your body, be full of that idea, and just leave every other idea alone. This is the way to success.

The distance between your dreams and reality is called action.

The future belongs to those who believe in the beauty of their dreams.

Just don't give up trying to do what you really want to do. Where there is love and inspiration, I don't think you can go wrong.

I can't change the direction of the wind, but I can adjust my sails to always reach my destination.

The best preparation for tomorrow is doing your best today.

Instead of letting your hardships and failures discourage or exhaust you, let them inspire you.

There is some good in this world, and it's worth fighting for.

Nothing is impossible. The word itself says "I'm possible!"

Never let your memories be greater than your dreams.

The mind is everything. What you think you become.

Even if you're on the right track, you'll get run over if you just sit there.
Famous Quotes with Inspiring Effect
Don`t believe in yourself? You`re not alone! Famous inspiring quotes are those common phrases, which will inspire you to do everything, you dream about now.
Nobody is too Busy, it's just a matter of priorities.

Be a student as long as you still have something to learn, and this will mean all your life.

Twenty years from now you will be more disappointed by the things that you didn't do than by the ones you did do, so throw off the bowlines, sail away from the safe harbor, catch the trade winds in your sails. Explore, Dream, Discover.

You get what you give.

Believe you can and you're halfway there.

My mission in life is not merely to survive, but to thrive; and to do so with some passion, some compassion, some humor, and some style.

Your worth consists in what you are and not in what you have.

Hope will never be silent.

It wasn't raining when Noah built the ark.

In order to succeed, we must first believe that we can.

I am thankful for all of those who said NO to me. It's because of them I'm doing it myself.

Yesterday's the past, tomorrow's the future, but today is a gift. That's why it's called the present.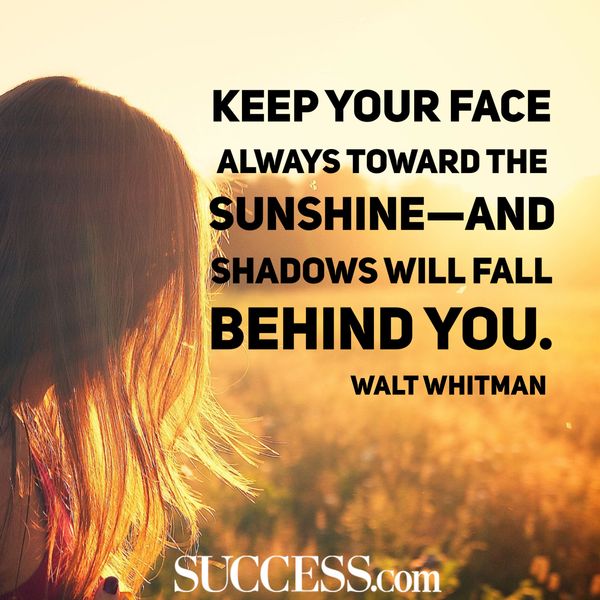 Good Quotes with the Inspirational Meaning
Do you need any powerful impetus? Inspirational quotes are a good way to get enough reasons to act and meet all your goals.
If you have never made a mistake, then it means you have never tried something new.

If you haven't found it yet, keep looking.

Failure doesn't mean it's over. It means try with more experience.

Happiness is not something you postpone for the future; it is something you design for the present.

The bad news is time flies. The good news is you're the pilot.

Put your heart, mind, and soul into even your smallest acts. This is the secret of success.

It always seems impossible until it's done.

I am prepared for the worst, but hope for the best.

Once we believe in ourselves, we can risk curiosity, wonder, spontaneous delight, or any experience that reveals the human spirit.

You cannot swim for new horizons until you have courage to lose sight of the shore.

What the mind of man can conceive and believe, it can achieve.

I have never in my life learned anything from any man who agreed with me.

Whether you think you're ready or not, just start right now. There is magic in action.

You must be the change you wish to see in the world.
Inspirational Message to Send Your Friend
An inspirational message is a good choice not only for you, but if you also want to inspire somebody from your friends or relatives.
Your personal growth is the only thing that matters. You own and write your story; no one else does. Believe in the unique step up the mountain.

If you can't fly, then run, If you can't run, then walk, If you can't walk, then crawl, but whatever you do, you have to keep moving forward.

Fall seven times, stand up eight.

You don't always need a plan. Sometimes you just need to breathe, trust, let go, and see what happens.

If you don't design your own life plan, chances are you'll fall into someone else's plan. And guess what they have planned for you? Not much.

Change your thoughts and you change your world.

Words can inspire, thoughts can provoke, but only action truly brings you closer to your dreams.

Hope is the thing with feathers that perches in the soul – and sings the tunes without the words – and never stops at all.

Build your own dreams, or someone else will hire you to build theirs.

It's not whether you get knocked down, it's whether you get up.

Eighty percent of success is showing up.

Miracles happen everyday, change your perception of what a miracle is and you'll see them all around you.

If you are not in the process of becoming the person you want to be, you are automatically engaged in becoming the person you don't want to be.
Inspirational Quotes about Changing Your Life
Nothing in your life can be changed without necessary steps from you. You`ll find everything you need in inspirational quotes about life.
Don't tell people your dream. Show them.

Challenges and obstacles are a part of life. They make us stronger and build character. If life were easy it would be boring and you would never grow.

You do not find the happy life. You make it.

Only I can change my life. No one can do it for me.

Let us remember: One book, one pen, one child, and one teacher can change the world.

A mediocre idea that generates enthusiasm will go further than a great idea that inspires no one.

Follow your bliss and the universe will open doors for you where there were only walls.

You miss 100% of the shots you don't take.

Keep away from people who try to belittle your ambitions. Small people always do that, but the really great makes you feel that you, too, can become great.

To improve is to change; to be perfect is to change often.

It's not about how hard you can hit; it's about how hard you can get hit and keep moving forward.

Anyone can give up, it's the easiest thing in the world to do. But to hold it together when everyone else would understand if you fell apart, that's true strength.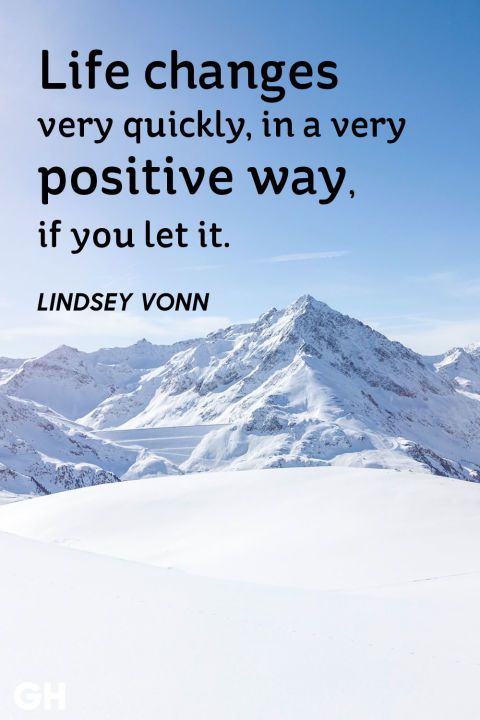 Inspirational Sayings to Use When You Have Troubles
Inspirational sayings are excellent examples of life experience and wisdom, collected to become useful when hard times come.
Keep your face to the sunshine and you cannot see a shadow.

Try to be a rainbow in someone's cloud.

Whether you think you can or think you can't you're right.

To live without hope is to cease to live.

Challenges are the things, which make life interesting and overcoming them is what makes life meaningful.

We don't develop courage by being happy every day. We develop it by surviving difficult times and challenging adversity.

It isn't where you came from. It's where you're going that counts.

All you need is the plan, the road map, and the courage to press on to your destination.

Success is never final. Failure is never fatal. It is courage that counts.

People with goals succeed because they know where they're going. Now think of a ship leaving a harbor and think of it with a complete voyage mapped out and planned. The captain and crew know exactly where it's going and how long it will take.

Only in the darkness can you see the stars.

God never said that the journey would be easy, but He did say that the arrival would be worthwhile.

Extreme hopes are born from extreme misery.

Choosing a goal and sticking to it changes everything.
Positive Quotes about Great Things
Great things don`t come from inactivity. Get your portion of inspiration from positive quotes, which will explain how to act in a proper way.
The creation of a thousand forests is in one acorn.

Successful people do what unsuccessful people are not willing to do. Don't wish it were easier, wish you were better.

I am not a product of my circumstances. I am a product of my decisions.

You cannot explore the universe if you think that you are the center of it.

Keep the faith. The most amazing things in life tend to happen right at the moment you're about to give up hope.

The journey of a thousand miles begins with one step.

The harder you work for something, the greater you'll feel when you achieve it.

Life is like riding a bicycle. To keep your balance, you must keep moving.

Don't judge each day by the harvest you reap but by the seeds that you plant.

Failure is success in progress.

When everything seems to be going against you, remember that the airplane takes off against the wind, not with it.

There is a crack in everything. That's how the light gets in.

Try not. Do, or do not. There is no try.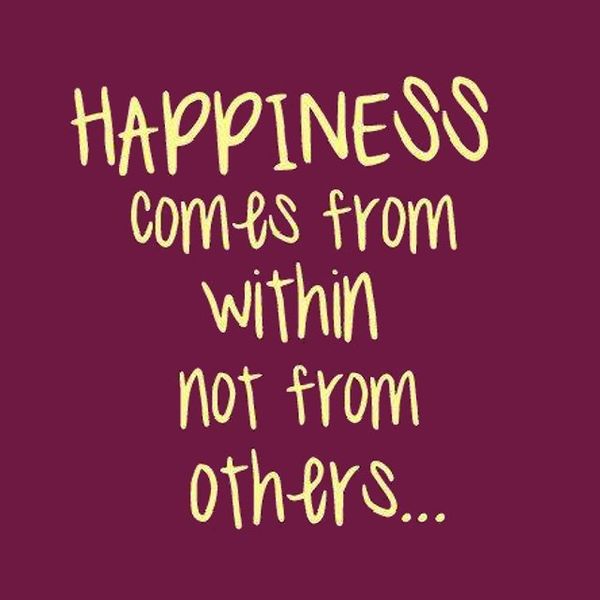 Positive Quotes about Life to Change Your Attitude
It`s easy to forget how beautiful our life is! If you feel that your life is awful, positive quotes about life will change your attitude to it!
An obstacle is often a stepping stone.

Life isn't about finding yourself. Life is about creating yourself.

Happiness is not a destination. It is a way of life.

Your life is a school. Everything that happens is teaching you something. Pay attention.

Keep your face always toward the sunshine, and shadows will fall behind you.

You must do the things you think you cannot do.

Optimism is the faith that leads to achievement. Nothing can be done without hope and confidence.

Be sure you put your feet in the right place, then stand firm.

If you aren't going all the way, why go at all?

The pessimist sees the difficulty in every opportunity. The optimist sees opportunity in every difficulty. Be optimist.

Every strike brings me closer to the next home run.

Be happy for this moment. This moment in your life.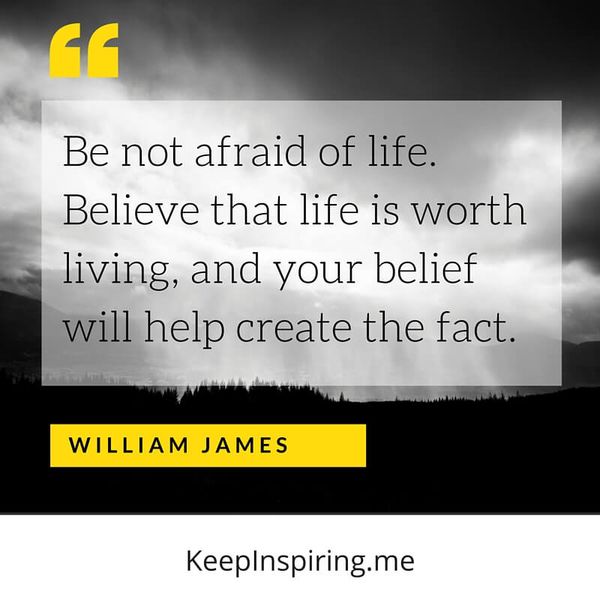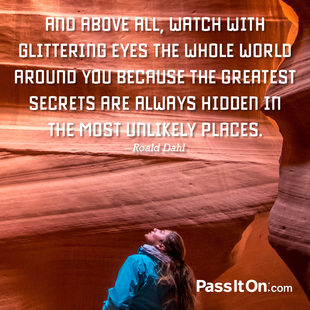 Positive Quotes for the Best Day in Your Life
These positive quotes will fill each new day with positive thoughts! Start the day with useful phrases and enjoy your life.
Maturity comes when you stop making excuses and start making changes.

Every day may not be a good day, but there is good in every day.

Happiness often sneaks in through a door you didn't know you left open.

Two roads diverged in a wood and I – I took the one less traveled by, and that has made all the difference.

You never know when a moment and a few sincere words can have an impact on a life.

Believe in your infinite potential. Your only limitations are those you set upon yourself.

I will go anywhere as long as it is forward.

Every noble work is at first impossible.

Either you run the day, or the day runs you.

You can't cross the sea merely by standing and staring at the water.

Yesterday is history. Tomorrow is a mystery. And today? Today is a gift. That's why we call it the present.

Today may become the best day in your life. Better things are coming.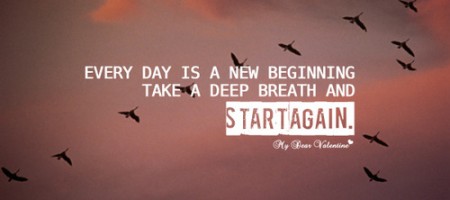 Motivational Life Quotes to Be Successful
Motivation and success are interdependent. Change your life and become successful with the following motivational quotes.
There is no elevator to success. You have to take the stairs.

Some people look for a beautiful place. Others make a place beautiful.

Success is walking from failure to failure with no loss of enthusiasm.

It is never too late to be what you might have been.

Ambition is the path to success. Persistence is the vehicle you arrive in.

To accomplish great things, we must not only act, but also dream; not only plan, but also believe.

Motivation is what gets you started. Habit is what keeps you going. Make motivation be your habit!

Action is the foundational key to all success.

Many of life's failures are experienced by people who did not realize how close they were to success when they gave up.

Aim for the moon. If you miss, you may hit a star.

Your talent determines what you can do. Your motivation determines how much you are willing to do. Your attitude determines how well you do it.

Do what you have to do until you can do what you want to do.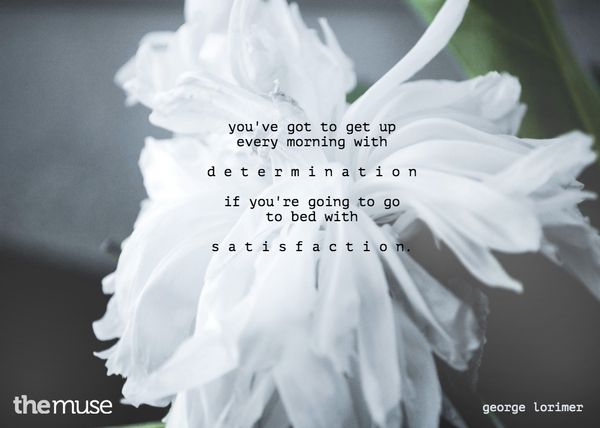 Helpful Quotes with the Deep Meaning
Don`t be afraid of failures! The meaningful quotes will become helpful if you aren`t ready yet to start new things in your life.
The most common way people

give up

their power is by thinking they don't have any.

The power of imagination makes us infinite.

Starve your distractions. Feed your focus.

Don't wait. The time will never be just right.

The most difficult thing is the decision to act, the rest is merely tenacity.

There is nothing impossible to him who will try.

Some people dream of success, while other people get up every morning and make it happen.

One day I will find the right words, and they will be simple.

All you need is the plan, the roadmap, and the courage press on to your destination.

If you have everything under control, you're not moving fast enough.

You learn more from failure than from success. Don't let it stop you. Failure builds character.

Life is 10% what happens to you and 90% how you react to it.
Uplifting Quotes about Life to Get Hope
When you think there is no any chances for a good outcome, uplifting quotes about life will prove that you have all chances.
Throw me to the wolves and I'll come back leading the pack.

When one door of happiness closes, another opens, but often we look so long at the closed door that we don`t see the one that had been opened for us.

It never gets easier. You just get better.

Life has got all those twists and turns. You've got to hold on tight and off you go.

Your present circumstances don't determine where you can go; they merely determine where you start.

Happiness can be found, even in the darkest of times, if one only remembers to turn on the light.

Having a specific meaning and purpose in your life helps to encourage you towards living a fulfilling and inspired life.

Most of the important things in the world have been accomplished by people who have kept on trying when there seemed to be no hope at all.

The most valuable possession you can own is an open heart. The most powerful weapon you can be is an instrument of peace.

There are no shortcuts to any place worth going.

All endings are also beginnings. We just don't know it at the time.

When I stand before God at the end of my life, I would hope that I would not have a single bit of talent left and could say, I used everything you gave me.

Rise above the storm and you will find the sunshine.
You may also like:
Good Morning Inspirational Messages
Inspirational Quotes About Strength and Courage
Inspirational Staying Strong Quotes