If you're digitally connected, then social networks are a daily part of your life. Whether you use a desktop, laptop, smartphone, or tablet, Facebook connects us to family and friends, Twitter empowers us to share our thoughts, opinions, and jokes with the world at large, Snapchat lets us document our daily lives without worrying about the permanent repercussions of having something online forever, and Instagram combines the sharing and photo functionality of Snapchat, the connections of Facebook, and the ability to follow random strangers as on Twitter.
Many of us like to go a step farther and create our own brand, identity, or following online – people outside their family and immediate friends. Creating this kind of public persona is especially popular on Instagram, but getting the attention of strangers requires you to impress people with your profile. To pick up followers you might not know in real life, you're going to have to impress them by presenting a profile that is compelling and interesting enough to make them want to follow you. The Instagram community really values the creation and personalization of pages, building individual spaces that let your followers feel like they're getting to know the real you. One approach to this kind of communication is the placement of captions under your photos. Captions are a great way to encourage people to make an organic connection with your images – and thus, by extension, with you.
The music industry is one fantastic source of great captions. Song lyrics are the poetry of our time, and the right lyric can really give the emotional context you're trying to provide for your pictures. Of course, it can be pretty tough to think of classic song lyrics when you're in the heat of the moment, trying to add lyrics to a photo you just captured before posting it. You don't always have time to pull out your headphones and listen to some sample songs on your phone, so let us be your musical jukebox. We've gathered a ton of song lyrics below for your use. We've organized them by genre and we've built a good mix of classic lyrics with stuff that's more obscure.
You're bound to find something to connect with below. Have a look below, and remember to keep this page bookmarked for whenever you need a quote.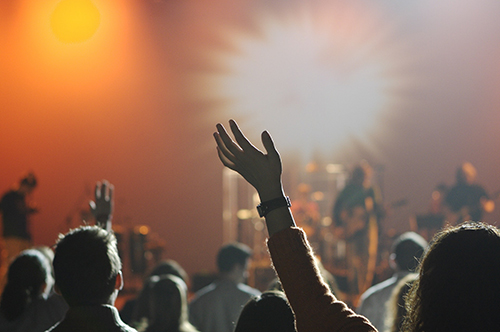 Pop Quotes
No scars to your beautiful, we're stars and we're beautiful. – Alessia Cara
She acts like summer and walks like rain. – Train
The rest of the world was in black and white, but we were in screaming color. – Taylor Swift
She's not even drop-dead gorgeous, but she kills me anyway. – Shawn Mendes
Sometimes you gotta bleed to know your alive. – Twenty-One Pilots
Raise your glass if you are wrong in all the right ways. – Pink
I swear it will get easier. Remember that with every piece of you. – Ed Sheeran
Cool jewel be shining so bright, strawberry champagne on ice, lucky for you, that's what I like. – Bruno Mars
What am I supposed to do when the best part of me was always you? – The Script
Look into my eyes, it's where my demons hide. – Imagine Dragons
Leave my door open just a crack, please take me away from here 'cause I feel like such an insomniac. – Owl City
I admit it's been painful. But I'll be honest, I'm grateful. – Selena Gomez
My head's spinning around I can't see clear anymore. – Ellie Goulding
I met you in the dark, you lit me up. – James Arthur
I can be needy, tell me how good it feels to be needed. – Ariana Grande
The story of my life, I take her home, I drive all night to keep her warm and time is frozen. – One Direction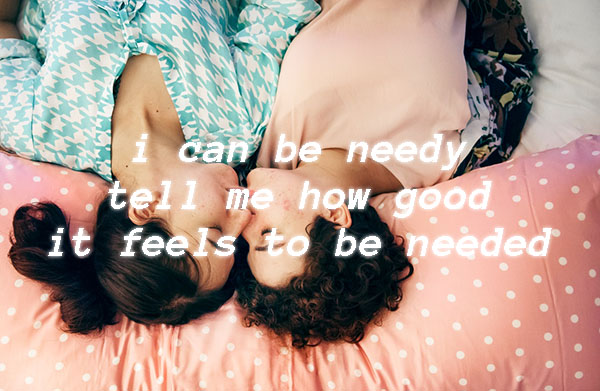 It's like they want me to be perfect when they don't even know that I'm hurting. – Justin Bieber
Looks like this could be the end. Know that you'll be alright; maybe one day we'll be friends. – Carly Rae Jepsen
Sun-kissed skin, so hot, we'll melt your popsicle! – Katy Perry
Love when you can, cry when you have to, be who you must, that's a part of the plan. – Dan Fogelberg
Take my hand, take my whole life too, but I can't help falling in love with you. – Elvis Presley
All you need is love, love. Love is all you need. – The Beatles
If they don't give me proper credit, I just walk away. – Madonna
There's no strings upon this love of mine, it was always you from the start. – Joe Dowell
If I'm fool enough to see this through, will I be sorry if I do? Should I believe my heart or you? – Tony Bennett
In time the Rockies may crumble, Gibraltar may tumble, they're only made of clay, but our love is here to stay. – Akiko
Say after me, it's no better to be safe than sorry. – a-ha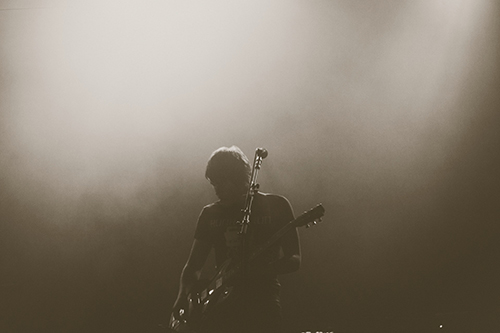 Rock Quotes
You may say I'm a dreamer, but I'm not the only one. – John Lennon
Every rose has its thorn. Just like every night has its dawn. – Poison
I only want to see you laughing in the purple rain. – Prince
And the stars look very different today. – David Bowie
Listen to the river to sing sweet songs to rock my soul. – The Grateful Dead
I'm just a soul whose intentions are good. Oh Lord, please don't let me be misunderstood. – Animals
We can't build our dreams on suspicious minds. – Elvis Presley
I walk a lonely road, the only one that I have ever known. Don't know where it goes, but it's home to me and I walk alone. – Green Day
All that I am, all that I ever was is here in your perfect eyes, they're all I can see. – Snow Patrol
Listen to the silent trees. – Phish
And no one knows what it's like to be hated, to be fated to telling only lies – The Who
We all just wanna be big rockstars, live in hilltop houses, drivin' fifteen cars. – Nickelback
Take my hand. We'll make it I swear. – Bon Jovi
Open your eyes. Look up to the sky and see. – Queen
I don't ever want to feel like I did that day. Take me to the place I love, take me all the way. – Red Hot Chili Peppers
Knock me down, it's all in vain. I'll get right back on my feet again. – Pat Benatar
Come as you are, as you were, as I want you to be. – Nirvana
If I leave here tomorrow, would you still remember me? – Lynyrd Skynyrd
Take your flame, ignite world. – Seraphim
We learned more from a three minute record than we ever learned in school. – Bruce Springsteen
We're gonna rock all night. – Ritchie Valens
Blue steeling flashing, hot lead flying, I wonder what they feel like when they're dying. – Molly Hatchett
Your baby needs someone to believe in, and a whole lot of space to breathe in, – .38 Special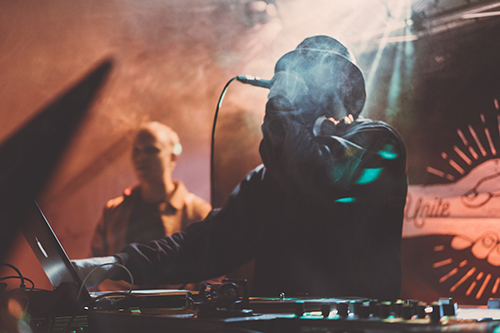 Hip-Hop/R&B/Blues Quotes
You ain't gotta like me, I like me. – Kanye West
If you need it, you better believe in something. – Childish Gambino
Passin' up on my old ways, I can't blame you, no, no. – Drake
No, I don't like you. I just thought you were cool enough to kick it. – Frank Ocean
You say you're somebody now, but what's a somebody in a nobody town. – The Weeknd
The devil doesn't wear prada; I'm clearly in a white tee. – Tyler the Creator
I father, I Brooklyn Dodger them; I jack, I rob, I sin. – Jay Z
You see, my aura's positive I don't promote no junk, I'm far from a bully and I ain't a punk. – A Tribe Called Quest
Man, my flow is so parabolic, the energy'll blow you over even if you're brolic; goddamn it, now that's one for the Googlers. – Bun-B
When the lights shut off, and it's my turn to settle down, promise that you will sing about me. – Kendrick Lamar
This boulder on my shoulder gets heavy and harder to hold. – Eminem
Cause when you never see the light, it's hard to know which one of us is caving. – Rihanna
That's the only thing that's keeping me on fire, we on fire. – Beyoncé
No looking back, spaceships don't come with rearview mirrors. – Andre 3000
Don't be a hard rock when you really are a gem. – Lauryn Hill
With my sycamore style, more sicker than yours. – The Notorious B.I.G.
I never sleep, cause sleep is the cousin of death. – Nas
I got so many clothes I keep 'em in my aunt's house. -Tinie Tempah
Even the genius asks questions. – 2 Pac
Callin' it quits now, baby, I'm a wreck. – Swae Lee
How could we not talk about family when family's all that we got? – Wiz Khalifa
Pessimism is all that she know, cause every brother she go with always pick up and go. – Wale Lloyd
We've got the groove! Ain't no stoppin us now! – McFadden & Whitehead
If you ever in trouble, just remember I'm your friend. – Albert Collins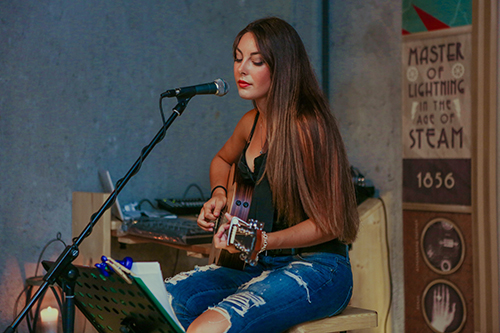 Indie/Alternative Quotes
You can choose what stays and what fades away. – Florence + The Machine
But if you love me don't let go. – The Decemberists
Will you still love me when I'm no longer young and beautiful? – Lana Del Rey
Thanks for the memories even though they weren't so great. – Fall Out Boy
So, hold me in this wild, wild world. – Bastille
I know the sound of your heart. – The 1975
But we're the greatest, they'll hang us in the Louvre; down the back, but who cares—still the Louvre. – Lorde
I was afraid, I'd eat your brains, cuz I'm evil. – The National
What a beautiful face I have found in this place that is circling all round the sun. – Neutral Milk Hotel
I'll take a quiet life, a handshake of carbon monoxide. – Radiohead
Held your bare bones with my clothes on, I've thrown rocks then hid both my arms. – St. Vincent
Words and dreams and a million screams, oh, how I need a hand in mine to feel. – Weezer
I wouldn't trade one stupid decision for another five years of life. – LCD Soundsystem
In my imagination you're waiting, lying on your side with your hands between your thighs. – Arctic Monkeys
I've faith that there is a soul somewhere that's leading me around, I wonder if she knows which way is down. – Ben Folds Five
Freedom's just another word for nothing left to lose. Nothing ain't nothing, but it's free. – Janis Joplin
Naive, young, and not too clever, will it be this way forever? – The Courteeners
See you there in the sunlight, in the sunshine by the windowsill in the kitchen. – The Maccabees
To prove yourself is all you ever wanted, you played the hunter and I played the hunted. – Birth Control
I tried to tell you before that that's why I left California. – Liz Phair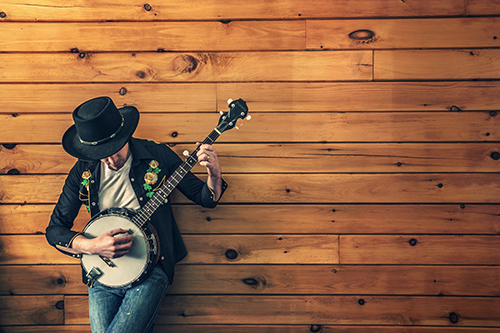 Country/Gospel Quotes
Sunset skies, bonfire nights, I love the simple things that's how I'll always be. – Tim McGraw
Take your memories, I don't need em'. – Keith Urban
And I wonder if I ever cross your mind. For me, it happens all the time. – Lady Antebellum
Blame it all on my roots. – Garth Brooks
I know the sun's still shinin when I close my eyes. – Travis Tritt
Now I'm living and dying with the choices I made. – George Jones
I'm letting go, so give me one more chance. Save me from this road I'm on. – Carrie Underwood
It's all about forgiving and the will to walk away; I'm ready to be loved and love the way I should. – Shania Twain
Because you're mine, I walk the line. – Johnny Cash
I'll be happy to tell you again, I'm gonna love you forever and ever, amen. – Randy Travis
I ain't got a dime, but what I got is mine; I ain't rich but Lord I'm free. – George Strait
Your beauty is beyond compare, with flaming locks of auburn hair. – Dolly Parton
Here's your one chance Fancy, don't let me down. – Reba McEntire
One bourbon, one scotch, one beer, I'm havin' a record year – Eric Church
I'm gettin' some sun, gettin' some, and I ain' slept in a week. Yeah, I'm somewhere on a beach. – Dierks Bentley
I hurt myself today, to see if I still feel; I focus on the pain, the only thing that's real. – Johnny Cash
I dream of her always even when I don't dream, her name's on my tongue and her blood's in my strings. – John Prine
I'm a man of means by no means, king of the road. – Roger Miller
Time is so old and love so brief, love is pure gold and time a thief. – Rodney Jones
I love to feel the rain on my face; taste the rain on my lips, in the moonlight shadows. – Eddie Rabbitt
Well the mean things you said don't make me feel bad, cause I can't miss a friend that I never had. – Dorothy Love Coates