Some say that women get turned on by what they hear, and it's undoubtedly true; however, this doesn't mean that men don't want to hear the words of love. After all, it's not about the gender, it's about love, and everyone who knows this wonderful feeling want not only to know that he is loved but also to hear the warm words from his significant other. However, sometimes even the most beautiful phrase "I love you" is not enough to express everything you really feel. In this case, passionate and deep quotes are exactly what we need. Check out our collection and choose the deepest saying to tell him how much you really love your dear boyfriend or husband!
Cute Love Quotes for Him to Make Him Smile
Love is an indescribable feeling. It's deeper, it's bigger, it's more beautiful than anything we can put into words, but still, there are some phrases that describe certain aspects of love perfectly, and we've selected the best ones for you. If you're looking for something that will make your dear spouse or boyfriend smile this morning, you should check out these cute sayings. They can make him feel really special, even if he already knows how much he means for you. After all, sending your soulmate a nice inspiring message is always a good idea!
When I was a kid, I liked drawing the sky, that's why I always ran out of blue crayons faster than other ones. Now you are my blue crayon, and I can't get enough of you.
Being in your arms, kissing your lips and hearing your heartbeat is everything I want in life. No one else deserves it. Your heart is only my place.
There's this saying according to which true love comes only once in a life. And I believe so because you are my true love. Today, tomorrow and always I will be there for you. Love you from the depth of my heart and soul.
Every time I tell you that I love you, I don't do out of habit as if I am used to saying this. I do it because I want you to remember that you are my life.
The kind of feelings I get when I look at you are the feelings people write love novels about.
It wasn't until I met you that I found out what it was like to look in someone's eyes and smile for no reason.
How do I know that the feelings I have for you are real? Because I spend all time thinking of you.
You are the first thing I think of when I wake up in the morning and the last one in my mind before I fall asleep.
Romantic I Love You Quotes for Him
What is romance? We usually associate it with candles, roses, dinner and sweet words of love in a very special atmosphere. However, the fact is that we can hardly organize such beautiful events every single evening, especially considering the fact that they won't surprise your spouse if repeated regularly. Still, love is half-alive without romance. The good news is that even romance can be more casual. You don't need to try to impress your soulmate by organizing something extraordinary every day, just send him a beautiful quote that will remind him that falling in love with him was the best thing that has ever happened to you.
I can't imagine my life without you because it's you who make me complete. You mean everything to me, that's what I want you to know.
It seems that I could have loved you in a countless number of forms, in all the possible times, in lives following our life and ages that would come after our age, forever and ever.
You're the one and only I love more than life. That's why I can't let you go.
You won't see me telling you all these different love stories. And it's not because that I don't love you. It's just that I want to make my own perfect love story with you!
It took me a second to fall in love with you, and now my heart belongs to you forever!
The love I have for you doesn't know any boundaries and it's so deep that you can't find its bottom.
I didn't plan to fall in love with you, but I am happy it happened, because you're the best thing my life has ever known.
It isn't easy to confess your love with three words "I love you", but it's even harder to prove your words.
Deep Love Quotes for Him from the Heart
Sometimes it's hard to say the words that would express everything you feel looking into the eyes of the person who means the world to you. This is not just affection or passion, that something that makes you understand that you're looking at someone who makes your life truly meaningful, makes you feel happy even when everything else is a mess. This is a miracle that can't be described, but it doesn't mean we shouldn't try. If you can't find the words to express what you feel inside, check out these deep love phrases and share them with your significant other. Besides, the authorship doesn't matter when you speak from the heart.
I am deeply and endlessly in love with you. You are everything I can think about and dream of at night. When you touch me or kiss me, my heart beats faster. Baby, you everything to me. Will you be with me forever?
For me, home is where you are. It's not the place, it's the person you are with that make you feel like you are home. When I met you, I finally found my home.
It doesn't matter where you are, because you are always in my heart. So anytime you need me, just close your eyes and feel my love that is with you eternally.
I caught myself thinking about you this morning and started wondering how long your image had been on my mind. Then I realized that you have never left my thoughts since the moment I saw you for the first time.
Your presence makes everything better. After I met you the world turned into a better place to live, and I become a better person.
I used to hide from this world in my dreams. But when I met you and fell in love with you I didn't want to hide anymore, because my dreams weren't as good as reality.
When I first saw you I thought that you were flawless and I fell in love with you, but then I saw that you had imperfections and I fell in love with you even more.
You are my hero, the one I have been waiting for all my life. I am grateful for saving me, protecting me and loving me!
Sweet Love Sayings to Send to Your Boyfriend
In the era of the Internet, we have a lot of opportunities for communications, and that's absolutely great! We can tell our closest ones that we love them with no efforts, just by sending a nice message or an image. Don't miss your chance to remind your dear spouse or boyfriend that you never stop thinking of him, that's easy. Choose one of the sweet love quotes and share it with your significant other on any of the social networks. Don't even doubt that such a cute gesture will be appreciated!
If I had to choose the time I could be with you, I'd want it to be forever.
I will always love you despite everything what you will do or have done before. I don't care about what has happened ow will happen because it has nothing to do with love I have for you.
Everywhere I go and everything I do reminds me of your love because you have become my world.
When I saw you for the first time, I was a bit scared to meet you. When I met you for the first time, I was quite afraid to kiss you. When I kissed you for the first time, I was scared that you didn't love me like I did. But now that I love you more than anyone and you love me, I am terrified to lose you.
My garden wouldn't know boundaries if I was given a flower for every time my thoughts were about you.
I keep falling in love over and over again, and every time I fall in love with you!
I know that I am not your first date, or first love or first kiss… but I know that I can be your last everything.
We were two strangers who lived underneath the same blue skies above and met accidentally. At first we just liked each other, but soon enough this liking turned into something stronger, love. And deep in my heart I feel that you are someone so true, someone I have been waiting all my life to fall in love with.
Amazing Relationship Quotes for Him and You as a Couple
Some people say that relationships are a hard work, some call them pure pleasure. Paradoxically, but everyone's right. The opportunity to be with a person you love is big happiness, but it doesn't mean that we can forget about each other's interests, habits, and other things that make us unique personalities. The relationship means creating a union, and that, in turn, means mutual respect. Another important thing we all have to remember about is that relationship can't exist without the fire that can be kept alive with the help of the amazing deep words said to each other.
We complement each other so perfectly like two pieces of one puzzle.
Affection means that you can't live without someone's strengths; love means that you are ready to accept someone's flaws.
True love is when you sing karaoke 'Under Pressure' together and you let the other person sing the Freddie Mercury part.
Love is based primarily on forgiveness. When you love, you are ready for an endless act of forgiveness, which means that you give up the right to hurt a person for the hurt they brought to you.
The way I love you can't be compared to rain that starts and goes away. The way I love you can be compared to air that is silent and invisible but never leaves you.
Love is a two-way street that is constantly under reconstruction.
During your life you may meet hundreds of people who won't touch your heart at all. But then you meet that one person who will change your life forever.
We remind a deck of cards. They are different colors, they have different symbols, but one card doesn't mean a thing without the whole set.
Beautiful Short Love Quotes for Him from Her
Sayings about love don't have to be long and super sophisticated to be meaningful. If you don't want to sound like William Shakespeare writing your morning message to a boyfriend, but still want to show him that you always think about your beloved prince, use these short but truly touching love quotes!
What I know for sure is that you are my angel, not just my boyfriend.
You are my inexhaustible source of joy, motivation and inspiration. Thanks for choosing me!
I think it's all of your fault that I wake up every morning smiling.
Every day of my life is interesting because I am in love with you.
The amount of the sunshine doesn't have any influence on how bright my day is. It's your smile that makes my days so bright.
To love you has never been a matter of an option, your smile left me without options. To love you has always been the necessity.
I am hopeful that you know how to perform cardiopulmonary resuscitation because you take my breath away.
If there's anything I have ever done right in my life, it was when I gave my heart to you.
Meaningful Quotes about Love for Him
What does the word 'love' mean? A lot of people were trying to answer this question, and some of them even succeed, but we still don't have the definition that would describe it perfectly. We call it different names, we use different adjectives, but it's still a fairy tale that cannot be put into words. However, it doesn't stop us from trying, and that's beautiful. What can be more wonderful than lovers that don't let the circumstances break their union by reminding each other how deep their love is? If you are that kind of couple, take a glance at these meaningful sayings about love!
You are the reason why I smile more often, cry a lot less, and sing like a Disney princess with birds.
I stopped looking for a paradise because I have already found it in you. I stopped waiting to see dreams because reality with you has become a lot better than dreams.
My love for you has no limits.
Thinking about you has become my favorite activity.
If I had to face the choice between breathing and loving you, with my last breath I'd tell you I love you.
I love you without any questions of how, when, or where. I just love you, it goes naturally and simply, without problems or pride.
Don't promise to love me always, promise to love me at my worst, when I least deserve it, because that's when I would need it the most.
I can say that the word "love" was unknown for me before I met you.
True Love Quotes for Your Boyfriend
What is true love? How can we differentiate it from passion, affection, sympathy? These quotes are what can explain the difference. Love is something magical, something that makes you think that you can never be happier. It's sacrifice and commitment, it's support and attention. The list of adjectives, nouns, and phrases describing it is endless, but you don't need to use all this vocabulary, just choose one of these heartfelt sayings, send to your dear husband or boyfriend and enjoy his reaction!
When we spend time together, I don't even think of other people or things. All I want is to have more time with you.
There is no one else who could ever replace you and your love for me. You are my one and only love that lives in my heart and in my soul.
My life isn't the same since I met you and I want to be that girl who would make you say that your life also has changed since you met me.
It's not because of something you have that I love you. I love you because of the way you make me feel when I'm near you.
True love is always worth waiting. You proved me this.
Your laughter was the reason I fell in love with you, but your caring heart is the reason why I want to spend my life with you.
Everything I wanted but was afraid to do alone, I want to do with you, because when I am with you I am fearless.
I know it sounds stupid but every time I miss you, I look at our old conversations and they make me smile like an idiot. Then I listen to the songs which remind me of you and I start missing you even more.
You are Love of My Life Quotes for Him
Some people consider that cute quotes and romance are only for women, men just don't need them. It's not true. Everyone wants to hear that he is loved. Never hesitate to express your feelings when it comes to love. Of course, it doesn't mean that you need to send him cute messages every single minute when he is on the business meeting, but a sweet quote in the morning or in the evening is always a good idea!
You are my life source with all the joy and love you give daily. My whole world turns around you. Your smile makes my heart skip a beat.
I loved you once, I love you still, and I will love you till the  end of time. My sweet prince, I love with all my heart.
The moment you came into my life I knew that we would be together till the last breath.  I love you!
Being near you is my favorite place to be. Wherever you go, I want to follow you because you are my entire world.
I am constantly thinking about you. Whenever I get up in the morning or go to be bed at night, I think of you. Whenever I am at work or return home, I think of you. You are always in my thoughts because you are my everything.
I wish I could express how strong my love for you is and how special I think you are, but words often fail. Still, let me tell you that every time I am with you my life is full of happiness and joy.
You always know how to amaze me. Each day you do or say something that makes me fall in love with you over and over again, even more than the day before.
For me, you are perfect just the way you are. That's what love is. So I don't understand people who ask their close ones to change for them.
The Best I Like You Quotes to Say to a Guy
Telling a guy that you like him is not an easy task. People say that we shouldn't be afraid to express our love because it's happiness, not the offense, but the truth is that the fear of rejection is often too strong. How to fight with it? We all should understand that we can't achieve any results without even trying. 'No' is always painful, but you never know if he is not going to say you 'yes.' The thing is to find the right words to express your feelings, and if it's not an easy task for you, just use these lovely quotes!
When I look into your eyes, I see everything I have always dreamt of. I want to spend with you the rest of my life.
I'm in love with you. It's not up to me to deny myself the pleasure of saying things that are true.
When you entered my life, you made me feel like I am alive again.
When I am with you, I feel like I am much more than I really am.
When you touch my hand, you set my heart on fire. They call it chemistry, I call it true love.
Love is to feel that somebody takes care of you. I want you to know that I love you so I'll always take care of you.
Even though I am not your first love, I prepare to be your last one.
Love is something that wakes up your soul, that makes you strive for more, that sets fire in your heart, that brings peace to your life. With you I have found love!
The Sweetest Quotes about Loving Him
Love is the most beautiful feeling. It encourages, it inspires, it makes the life meaningful, but why some people lose it? Why there are different kinds of love? Why do we consider someone's love to be a true feeling, while the other love is called "fake"? The thing is that some people think that everything will be done for them. The relationship is a hard work, but it can't exist without your attention. That's why reminding your significant other that he means the world to you is so important. Don't let the daily routine, stuff, and other people separate you two. Sending the sweetest saying is easy, but this little gesture can really make your relationship stronger.
I promised that I would always be by your side, so here I am. I hope you know that making you smile every day is my top priority.
The moment I met you was the best thing that has ever happened to me so I wouldn't trade it for anything in this world. You are my happiness, my life, my everything and I love you to the moon and back.
How do I know that you love me? When I reach out my hands to yours, I always know that you will be there to reach back for my hands. Knowing this makes me the happiest girl in the world.
With you I want to do everything on Earth.
In love there is no logic, questions or second thoughts. When you love, you don't think or question your love, you just feel this person. And I want to say that I love you!
I can't and don't want to imagine my life without you in it. You are the reason why I believe in true love. You are there for me to bring a smile to my face every time I feel upset. There wasn't a day that you couldn't make me smile. All I want is to spend the rest of my life with you!
My whole world turned upside down the moment I saw you. After that there was nothing I could see, but your beauty. There was nothing I could feel, but pure bliss I felt by being around you. And I didn't want anything, but loving you!
What is love? It's the fusion of two natures in such way that each nature enriches the other and helps it grow.
Inspirational Love Phrases for Him
A man can't live without inspiration, or at least can't live happily without it. Love is a wonderful feeling that gives it; however, it doesn't mean that all we need to do is enjoy. It also needs some fuel! What inspires us most? Of course, the warm words from our significant others. Every single day we all have a chance to tell our closest ones that they are the best and that we love them, but we often forget about it. Don't let the daily routine make you forget about your soulmate. Some attention and a sweet, encouraging love quote will make his day brighter and your love stronger than ever!
There comes the day when you find a person whose kisses take your breath away and you realize that breathing doesn't really matter that much.
If I knew that you would live a hundred years and no more, I'd like to live to be a hundred years but minus one day. In this way I wouldn't have to live without you.
Love is nothing but a word until the time you find someone special who would come along and give the word true meaning.
One of the most important things in life is to find love, to learn how to give it to others and to let it enter your life for good.
Some people believe that if a person really misses someone, the chances are, the object of their love feels the same way about them. I am pretty much sure that it is impossible for you to miss me as much as I miss you every day.
The man who I keep dreaming about each night and the man next to whom I want wake up each morning is you. You are the only man I love!
To love sometimes means nothing. Being loved often means something. But being loved by the person you are in love with… is pretty much everything.
When we fall in love we see ourselves to be quite different from who we were before.
Every time I am right next to you, I feel like I am the happiest person on earth.
Each other is the best and only thing in life that we have to hold on to.
Cute Love Images for Him
Social networks and new technologies provide us with a lot of cool opportunities to communicate. Why not use them to tell your dear boyfriend how much you actually love him and appreciate his presence in your life? These beautiful images with captions are heartfelt enough to make him smile and remind him of your love. Choose the one you think he'll like most and send it on Facebook, Twitter or in a messenger. Such a nice gesture will make his mood better and his love even stronger!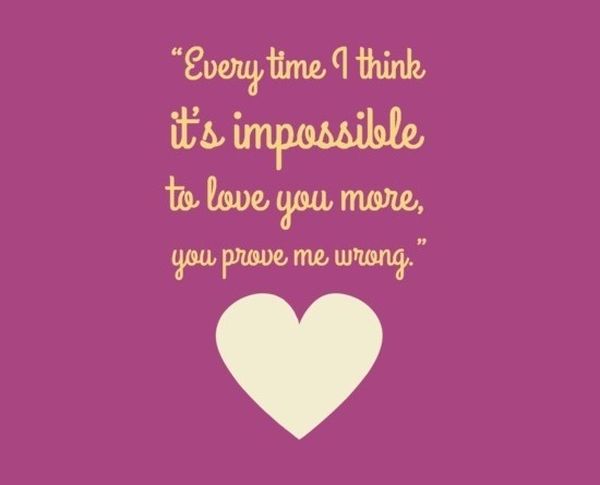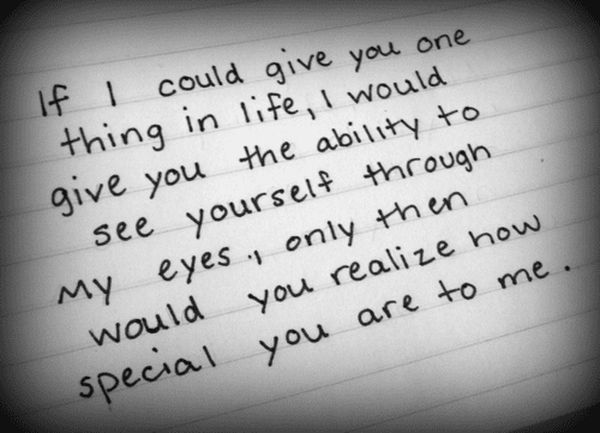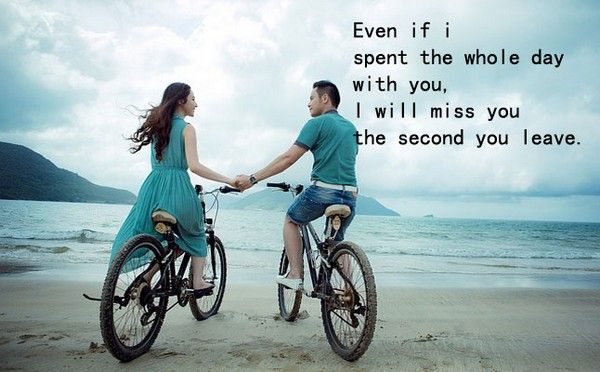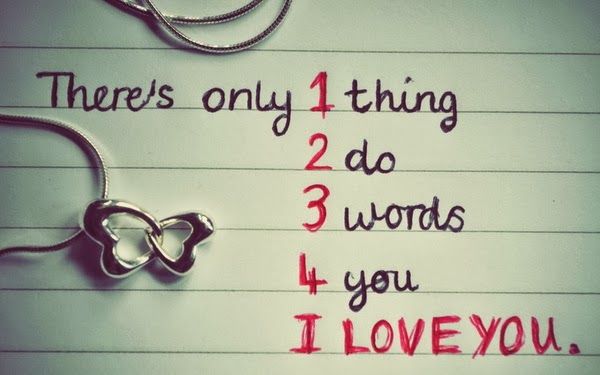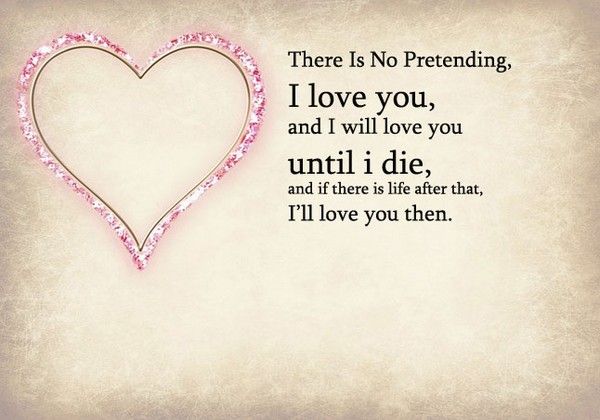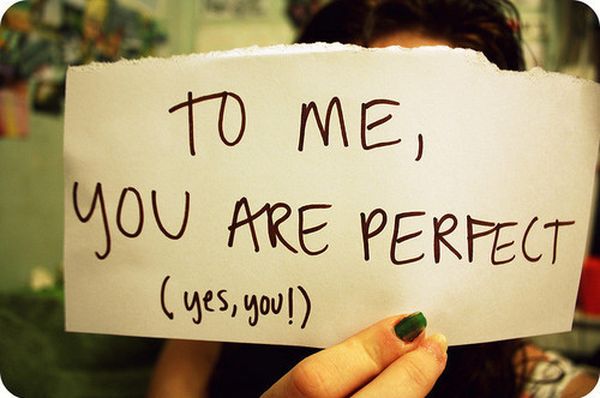 You may also read:
Cute quotes about love for her
I Love You Texts Messages for Girlfriend