Your mother will be touched to receive a card with one of the following sincere birthday quotes from her daughter. Do you agree that a daughter is a smaller, younger version of her mother? You can be sure that your mom dreams of seeing you as a successful and happy woman. If you send your mom a birthday quote, this will bring her so much joy and happiness. Needless to say that your mother needs to feel your love, so do not be shy to prove it to her. Mothers have a very strong attachment to their children and they will be extremely happy to receive even a small gift from their lovely girl.
Birthdays are a great chance for you as a daughter to open your heart and tell your mother what you feel and how strong your love for her is. And it's in your hands to make a mother feel the most special person in the entire world. Appreciate every minute you spend with your mom and always be a daughter who cares about her mother and the rest of the family.

The link between a mother and her daughter is very strong, even when they are far from one another. Usually, daughters gain the most important knowledge about life from their moms. The way your mother lives will set an example for how you choose to live, though you will do certain things your own way, of course. So let your mom feel your love. There is no need to hide your emotions.
Now the only question is, "How can I pass my sincere congratulations to my mother on her birthday?" The following quotes will help you find matching words to express your deepest love to one of the most important women in your life. Read the following birthday captions and link it to your Instagram post!
Touching Happy Birthday Mom Quotes From Daughter
Let's say your mom's birthday is tomorrow. Make sure you have prepared everything that is needed to make this day unforgettable. A birthday gift? Check. A delicious birthday cake for your lovely momma? Check. How about a birthday speech…? If you forgot to put together a birthday speech, don't fret! We are sure that the birthday quotes below, will help you come up with the best possible congratulations.
My sweet mom, you are the most important person in the world to me. Remember this even when we are angry with each other. Happy Birthday, my lovely mother!
My mother is the most caring and beautiful woman in the world. I wish to be like her. You gave me life, your sweet love, and wise knowledge. I love you with all my heart and miss you so much every day. I can't wait until we meet and hug each other very strongly. Happy Birthday, mom!
Mama, I am always here for you. I want to make your birthday very special, just as you do every day of my life. Mommy, my love, happy birthday!
Happy Birthday to the sweetest mommy in the entire world! I love you.

Today is your birthday and you are granted the title of the best mom of the year. You are awesome and I wish you all the best on your birthday!
Mom, I want you to know how much I love you. You gave me life and I will transmit this gift to my own children. You are my role model of a perfect mother. Happy Birthday!
God blessed me with a mother like you. You are a unique woman. I admire your love and care when it comes to our family matters. Mommy, my love for you is stronger than you can even imagine. Have a wonderful birthday!
Mom, you are the only person that always believes in me and encourages me to grow. We love each other, which is the best gift you could give me. Happy Birthday!
Mommy, your birthday has to be as awesome as you are. Happy Birthday! I love you!
Funny Birthday Wishes For Mom From Daughter
The best thing about moms who have a good sense of humor is that daughters can play around and choose funny birthday wishes instead of ordinary ones. Without a doubt, a birthday shouldn't be some kind of formal dinner organized by the Queen of England. On the contrary, it should be fun! And since it's your duty as a daughter to throw the best birthday party for your mommy, take a look at the following funny birthday wishes.
Birthdays are a lot like candles. After a certain amount, you should stop counting them and just enjoy the glow. Happy birthday to my radiant mom!
Do you know what famous person was born on this very special day…  I don't know either. I only know of you. Happy birthday, mommy!
Remember that you are never too old to start anew. If you'd like, we can start by taking off some of these candles! Happy birthday to my youthful mom.

Congratulations on being the luckiest mother on earth for having such a good-looking, smart, and incredible daughter.
For your birthday I wanted to get you a special birthday trip to the only place I know you would really want to go to. Unfortunately, they sold out of tickets for the time machine. I guess you'll have to enjoy your presents in the present. Happy Bday Mom!
Mom, you are many things: beautiful, gracious, and fabulously epic. You are as epic as a Tolkien novel. Hopefully, your birthday will be filled with as much food as one as well.
Here is a special coupon for you. Give it to dad. It reads 'Mom's day off! Dad gets to do all of the chores.'
When people Google the word "mom" a picture of you comes up because you are the perfect mom. Although I guess back in your day they used dictionaries. Happy birthday to my old but lovable mom!
Wishing you enough air to blow out all of your candles.
Dear Mom, it's your big day. As a gift, I'm going to let you bake me my favorite cookies…because it makes you happy!
Beautiful Happy Birthday Mom Poems From Daughter
Poems are a great way to wish someone a happy birthday online, and if you format your Instagram post correctly, you can use a poem with photos of you and your mom to create an intimate post. Of course, what if you don't have the creativity to write your own poem? No worries—we have some right here.
Mom, you can
Read me as if I were a book
You are my best friend
In life, and on Facebook
You have always shared with me
Whatever is best
I am your loyal follower
In real life, and on Pinterest
Mom, I just want to say
Happy birthday, with a cute snuggle
You are trending
In my life, both virtual and real
---
Moms are special, moms are kind,
And their love is elsewhere tough to find.
Mom, on your birthday, I send you a gift,
Wrapped with my love and a few tears adrift.
Gentle birthday wishes for a lovelier you,
From your child who loves you the most too…

The almighty gave to me, since
the day I was born, a very special gift –
A gift so peaceful and loving
a gift full of kindness and care –
A gift that I like to call Mother
one that has always been there.
Happy Birthday Mom, I Love You
---
All that you have done for me,
Always play in front of my eyes to see.
You showed me unconditional love
And came into my life like an angel from up above.
Today on your birthday
I promise you a lot of happiness in every way.
---
When I grow up I want to be
Exactly like my mommy
She is kind, sweet and beautiful
She is also loving and pretty
Nothing can take her place
In my life, not now or ever
I want to be exactly that kind of person
When I have my own daughter
Happy birthday mom
---
No matter how hard I tried
and no matter what I could do –
I would never be able
to really show you.
That, I truly appreciate everything
you've done for me and more –
You are my hero, you are my strength
a Mom that I Adore.
I wish you a very Happy Birthday Mom!
Short Happy Birthday Mom From Daughter Greetings
In case you are a bit nervous when it comes to proposing a toast or making long birthday speeches, we've got a solution. Keep your it short but relevant. And that's exactly two words that describe the following birthday greetings, written for moms from daughters:
Happy Birthday, Mom! Every bday memory I have includes you lighting the candles on my cake.
From one fun lady to another – Happy birthday, Mom!
I hope that for your birthday every hope, wish, and dream you have comes true today. If anyone deserves such happiness, it would be you, my loving mom.
Here's to you, Super Mom! You are the strongest, bravest, most intelligent woman I know. Happy birthday, my hero!
You are my source of wisdom and love. I am nothing without you, Mom. Happy Birthday!
Ma, I want to grow up to be like you in the future. Sending you lots of love from your daughter. Happy Birthday, Mom!
Have a super birthday, Mom! You give more than I could ever deserve.
Roses are red. Violets are blue. There's no one I'd rather turn to you in troubles than you. Happy birthday to the best mom in the whole world!
Mom, you are the most outstanding woman in my life, and you shall forever be my number one. Have a beautiful birthday.
Cute Birthday Messages For Mom From Daughters
Do you know what makes a perfect birthday greeting? There are three main rules: you have to be sincere, have a good sense of humor and make it personal. All of these features may be found in the next birthday messages for mom. And as a bonus, these messages are super cute.
Happy birthday to my adoptive mom! My life was forever changed the day we met. Before you, I didn't know the true love and dedication a mom could have. Now, with you, I have it all. Here's wishing you a fun day!
For being the sweetest mother in the world, I wish you blessings and happiness beyond your wildest imagination. I love you so much! Happy birthday, Mom
As the first woman in my life, no one can ever take your place in my heart. I love you forever and ever. No matter where I go or what I do, you will always be in my heart! Happy Birthday, Mom!
Throughout the life of a person, that person will be challenged by many different fights and struggles. Life is a fight. You can always choose to fight to win, fight to lose, or fight to learn. Thank you for showing me the difference. Happy birthday, mom.

You may have become my mom through marriage, but you became my bestie through love. Thank you for always trying so hard to love me even though I was so resistant at first. I am so glad you persevered!
Happy birthday to my best friend, my mom! I do not know how I got so lucky as to be your child, but this is something I thank God for every day. Whenever I have needed you, you have always been around, teaching me the importance of faith and family. Today, we celebrate you!
Wishing a happy birthday to the most important and treasured woman in my life, who happens to be my sweet mother. Love you so much, Mom. May happiness forever flow freely through your life.
Kids are supposed to make their parents proud but I am proud to tell people that you are my mother. Happy Birthday, Mom!
Mom just remember… The older you get, the better you get…. Unless you are a banana! Happy Birthday Wishes Mom!
Even throughout all our petty fights and disagreements, our love has held up. Thank you for caring for me deeply and loving me so strongly. May you have a lovely birthday this year.
Festive Birthday Card For Mom From Daughter
If you feel like there are no such words that could describe the way you feel about your mom, it's ok. Colorful birthday cards can say a lot more than you think. And we have some great examples here.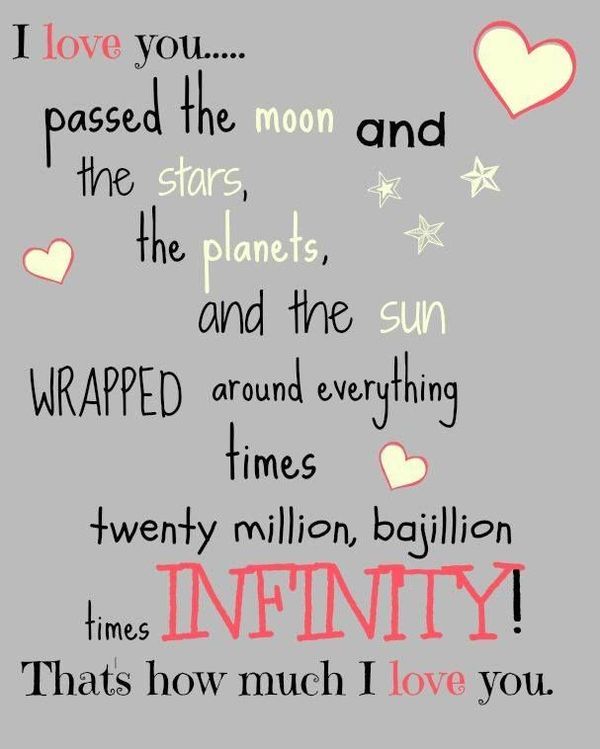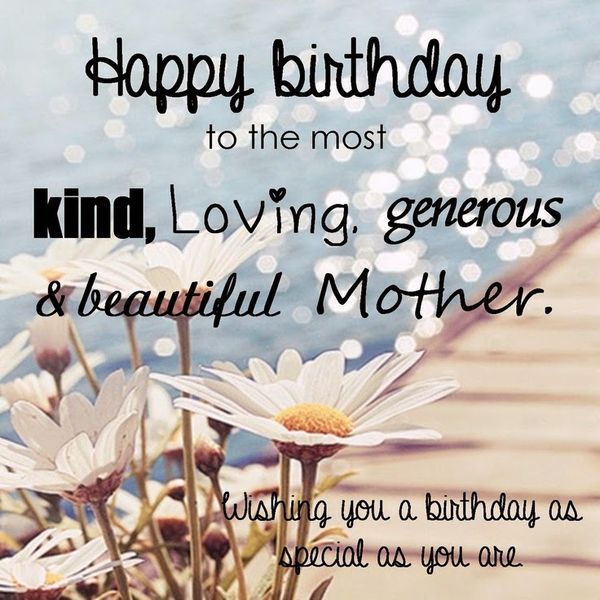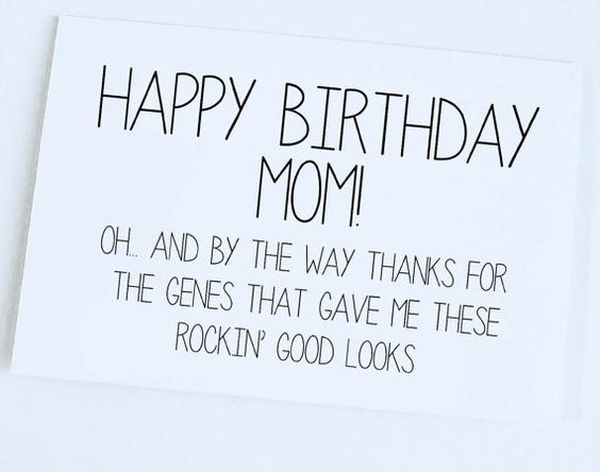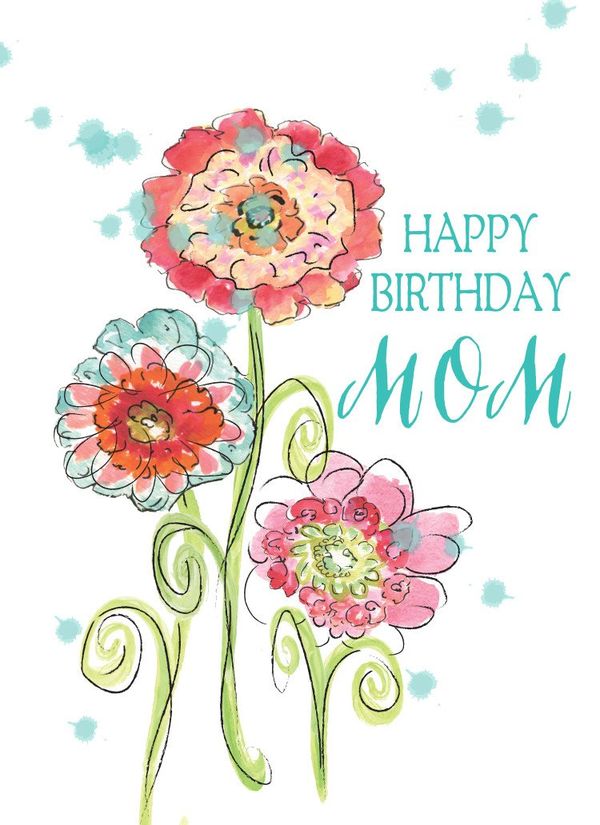 You may also read:
Happy Bday Husband Meme
Best Happy Birthday Gifs
Birthday Greetings With Lovely Words
Happy Birthday Pics for Her
Happy Birthday Photos for Him