Raise your hand if you have posted one picture on social media without a caption. Yes, we have all been there. You have the perfect picture, a fantastic filter that will make it look way better, but you don't have the final ingredient, the icing on the social media photo cake – a good caption.
Arguably, your photo's caption is even more important than the filter or effect that you used. A good caption that goes well with the picture and its content can attract more attention than you have imagined.
So, if you want to get more likes on social media, perhaps thinking of cool captions for your photos could do the trick. This article will help you come up with some interesting captions for your "no makeup" photos and offer a few ideas that you can use for inspiration.
Come Up with Your Own No Makeup Captions
Okay, let's see what we are dealing with here. You want to post a no makeup photo on Instagram, Facebook, or some other social media. What you need to know is that you can't use just about any type of captions for your no makeup photos. You want everything to be perfect.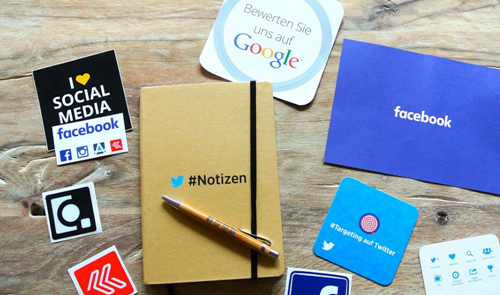 Before we begin, if you have decided to put this type of photo out there, then you shouldn't really use any filters or special effects. If your goal is to show your natural beauty without makeup, then your picture should be as natural as possible.
Since the main ideas behind the photo are beauty, nature, and being your true self, your caption should touch on at least one of those ideas.
You also need to inspect your photo for other interesting elements. Is there something else in the photo that might draw some attention? Maybe you have struck an interesting pose while showing how your no makeup day looks? Either way, if you find such a thing, it would be good to slide it in the caption somehow.
Last but not least, you should make your captions short, concise, and interesting to read. The best way to figure this one out is to think about the captions you would want to read. What catches your eye the most? What was it about a specific caption that made you read it entirely even though it might not have been so short? These are the questions that will help you in the process.
You should also take a look at some other no makeup pictures and inspect their captions. Focus on some of the most popular no makeup pictures as those are usually the posts with the best captions as well.
In case you are having a hard time coming up with your own makeup captions, we will give you some ideas in the following section. Feel free to use our captions or tweak and change them a bit so that they better fit your personality.
Our No Makeup Captions
"Why use makeup when a smile is all you need?"
This caption shows that you are both confident in your abilities and satisfied with your looks. You aren't afraid to go all out wearing no makeup at all and having a blast.
"No makeup? Challenge accepted!"
This caption shows that you don't need to wear makeup to feel good about yourself.
"What filter did I use? Does #NoFilter count as one?"
Some people believe that not using a filter is absolutely the best filter you can use. Well, those people are right!
"Here come my freckles. Get ready! :)"
Do you have freckles? Why hide them under a layer of makeup? Wear them with pride instead.

"Being natural is all it takes. Stay true to yourself, girl."
You can go with something like this if you want to inspire your social media followers to do the same thing and not be afraid.
"My beauty comes from being myself."
This caption definitely shows your brave side. You aren't afraid of being judged and you actually like being your natural self.
"What's my best makeup? My smile, I guess."
If you've guessed it, you are right. That curve on your lips should always be showing those white pearls.
"Don't hide your inner light. Shine on others instead."
One short inspiring caption can indeed spark a light in others. Why shouldn't that moving caption be yours?
"Take a glance at my old/new look."
If you have been hiding under your makeup for quite some time now, it is time to get out. This caption can be your starting point.
"Always be confident in your own beauty."
Confidence will do wonders for your beauty even if you're not wearing any makeup. Energy connects people, remember that.
Enjoy Your True Self
Hopefully, this article has helped you find the perfect no-makeup caption for your next picture. What's your favorite from the list? Do you have a no makeup caption of your own that you're particularly proud of? Share it with us in the comment section below.