Do you send an occasional message to your wife to tell her how important she is to you? If you don't, you should – small acts of appreciation go a long way.
When you get lost in your daily routines, a text to your wife can move both of you and remind you how much you mean to each other.
In this article, you will find romantic text messages you can send to your better half to let her know that she still rocks your world.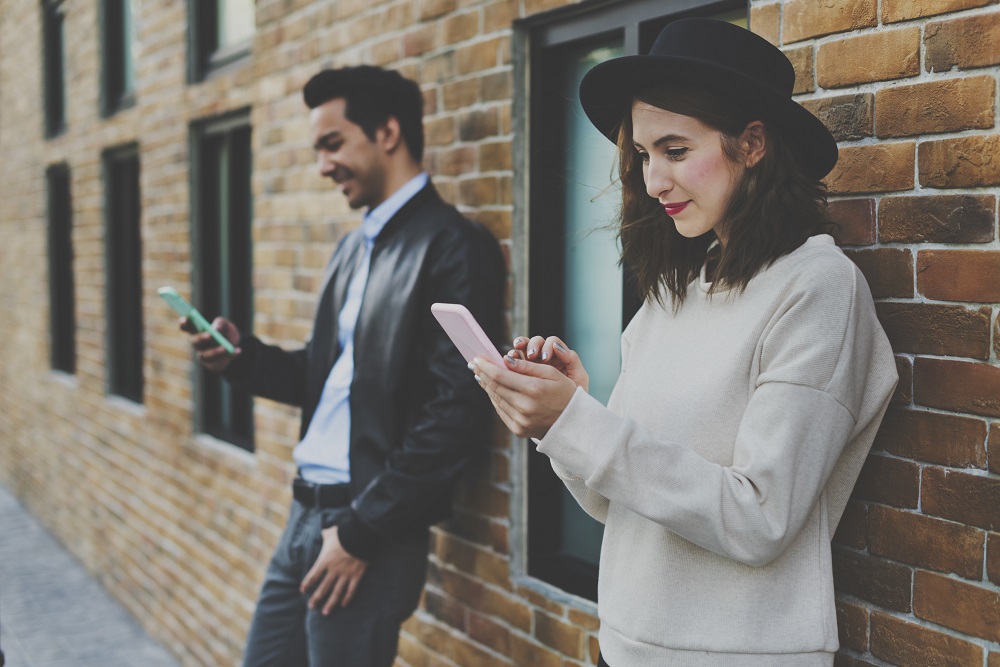 Romantic Text Messages for Your Wife
I have made many mistakes in my life, but the best decision I ever made was asking you to be my wife.
You entered my world without even a hint of what will become of us. Now I can't imagine a moment without you.
The moment I met you I wanted to take you to a cruise that will last forever. So here we are.
I still remember your beautiful face when I asked you to be my wife. That's the moment when I knew I'd made the right choice.
You are adding both W and L to my -ife. I can't imagine a single day without you.
With each day the memory of who I was without you fades. Without your gentle touch and your honest eyes, I am nothing.
With each passing day, we're building a new memory. It is building up to be the most beautiful construction in the world.
The world was grey before I met you. You've filled my life with colors.
Nothing makes me happier than knowing I am coming back home to your dreamy eyes.
I admit I was scared at first. But calling you my wife today fills my whole body with joy.
I dreamt about you being my wife. I thought that the dream would end. But it looks like you are my permanent dream.
You are the source of my creativity and productivity. Without you, I don't exist.
There are only two times that I want to be with my wife – now and forever.
My relationship status – Husband to the sweetest girl in the world. Taken forever.
I thought the spells break after some time but here am I – enchanted for all eternity.
I have done a lot of things wrong in my life, but I always knew how to love you right.

Romantic Text Messages About Overcoming Tough Times
When you spend so many years together, there are bound to be some difficult times. Overcoming them makes your marriage stronger. Reminding your wife about your strength can always make everything better. Here are some examples:
Our entire journey was a combination of tough and beautiful moments. Both made us more in love.
When I look back to some bad moments in life and look back at us, I can only say that we are more complete now.
I kept caring, adoring, and loving you through all the times. The good times and the bad times too. You are my wife, and I am yours for life.
Your sharp mind steers the ship of our marriage. There were so many storms, and yet our ship still sails intact.
The strongest trait is your belief in me. You are the light that led me through the dark.
You brought me joy in the times of despair and hope whenever life tested me. I owe you everything.
Romantic Text Messages That Include Children
Having a child can fill your life with joy and give it a sense of purpose. Your child is an extension of your love and a part of the journey you take as a couple. If you have children, it's nice to include them in the message you send to your wife to remind her how much you care:
We bought each other so many gifts during these years but the biggest gift was the one we haven't bought but made.
Our children are lucky that they have you as a mother. I am ashamed to say that I am jealous of them sometimes.
From dating to our wedding, to children and all the spending, it's always a great ride with you!
You are the beat of my heart and the mother of our children. Nobody is happier than me.
One day our children will understand how happy they were having you as a mother.
Your Turn
Are you a romantic who sends his wife heartwarming messages? If you are, and If you have any romantic messages that you can share with fellow husbands, post them in the comments!