Rome was named The Eternal City in the 1st century BC and it stayed true to its name. It is the third most visited city in the entire European Union and the most visited place in Italy. If you decide to visit, you will actually be visiting the capital of two countries. Rome is the capital of both Italy and the Vatican, the papal state.
This beautiful city is rich with history, tradition, culture, and art. Everyone knows about the twins Romulus and Remus who were raised by a she-wolf, and Rome has so many more fascinating stories to offer.
You will surely take many photos when in Rome, and you will need some snappy captions to go with them. We already mentioned one of the city's nicknames. Capital of the World is another option. But you can go beyond nicknames when coming up with captions for your vacation pics.
Continue reading to see some more interesting Rome captions you have never heard of before.
32 Rome Captions for Instagram and Facebook
There are so many gorgeous places you can see in Rome, it is impossible to list them all. Many people decide to visit the Colosseum first. Who wouldn't want a selfie in front of this epic monument?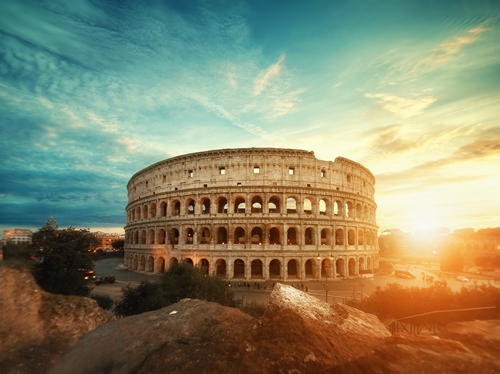 As the center of Catholicism, the Vatican attracts people looking for a religious experience, and it is a frequent pilgrimage destination. But the Vatican Museums have a great deal to offer every visitor, which is why they are among the top five most visited museums in the world.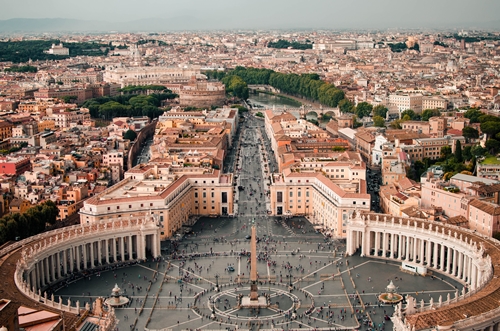 The beauty of Rome attracts all the romantic souls out there, and the city is a well-loved honeymoon spot. Just about any place in Rome is a good place for romance.
Enough with the teasing, let's get straight into various types of captions. We made sure to include something for everyone.
Historic Captions
Rome was the capital of an empire, a kingdom, and now a republic. Its history is a never-ending source of inspiration. Let's see some captions inspired by Rome's amazing history:
When in Rome, I know I'm at home.
I came, I saw, I took this photo.
I'm glad they let me in – Hannibal is still waiting at the gates.
Yes, you as well, Brutus, get in the frame.
The die is cast, now it's time for a selfie.
SPQR stands for Some Popular Quote: Rome, right?
The fall of Rome looks nice. I mean the season, not the event.
Got carried away and went full gladiator mode at the Colosseum. I should be thrown to the lions for taking this selfie.
Raiding Rome was fun – glad Caesar moved his legions before my vacation!
The road has finally led me to Rome.
Italy is changing, but Rome stays Rome.
I found Rome a city of bricks and left it a city of marble.
I studied the facts and I'm happy to announce that Rome definitely wasn't built in one day.
"Rome has not seen a modern building in more than half a century. It is a city frozen in time"- Richard Meier.

Romantic Captions
All the romantic souls out there should visit Rome. You take the photos, we will write the captions:
From Italy with love.
People don't believe in love at first sight. I do, now that I've been to this city.
An eternal love for The Eternal City.
Found a Roman romance while roaming in Rome.
Every Italian is romantic, they speak a Romance language.
I instantly fell in love with Rome.
"Rome was a poem pressed into service as a city"- Anatole Broyard.
Rome is my favorite place to fall in love.
Me and my princess on a Roman Holiday.

Punny Captions
Amuse your friends with a witty pun about Rome:
The city of Roma is my favorite aroma.
Just Rome-in around, what about you?
Do you know what month it is? I think it's Julius.
When in Rome, eat a Caesar salad.
Don't call me, I'm in Rome-ing.
Country road, take me Rome.
It's only May, but it's so hot it feels like Augustus.
I left a pizza my heart in Rome.
There is no place like Rome.
Post Away!
You are good to go now. Choose your favorite social media app and start uploading photos with our neat captions. Whether you are just about to go to Rome or you have already been, these should help you with introducing the city to others.
Everyone should experience Rome first-hand, and you are lucky if you had the pleasure. Let us know how your Rome vacation went by and share your favorite memories in the comments.