San Francisco is the fourth-biggest city in California and 13th in the entire country. It has a rich and long history, some of the biggest architectural marvels in the United States, and a unique atmosphere. It is the perfect place to snap some cool selfies and decorate them with great captions.
Golden Gate Bridge Captions
The famous Golden Gate Bridge is, quite probably, the most recognizable landmark of San Francisco. Moreover, it also ranks among the top 10 US landmarks. Located between San Francisco and Marin County, this is a one mile long and 746 feet tall beast of a bridge.
If you're going to the City, as the locals call it, don't miss a chance to snap a selfie or two on or near the bridge. Pick the perfect caption and the right angle and snap some of the most impressive selfies your followers will ever see. You should go with a caption that conveys the cool factor of the bridge, its worldwide renown, and beauty.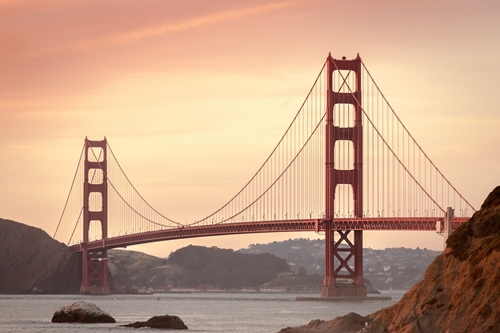 Here are some ideas for the Golden Gate Bridge captions:
"Golden Gate, Golden State, US. That's my address now."
"Wind in your hair, sunset, and the most beautiful bridge in the world. What more do you need?"
"One for the bucket list."
"Behold the most beautiful bridge in the world."
Alcatraz Captions
The Federal Penitentiary on the island was operational between 1934 and 1963 and housed some of America's most notorious criminals of the era. Al Capone, Rafael Cancel Miranda, Alvin Creepy Karpis, and Robert Franklin Stroud were among the most prominent residents of the federal prison. The famous 1962 escape of three inmates (Clarence and John Anglin and Frank Morris) was the main reason the prison got closed the following year.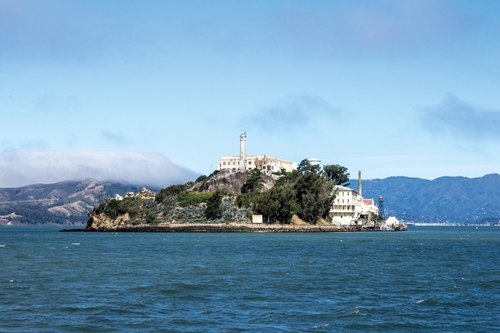 As one of the most notorious places in the country, Alcatraz demands some cool and gritty captions. Ditch the soul-searching and romance, and remember that you're snapping pictures at a place where some of the roughest and meanest gangsters in history took residence. Bring out your inner gangster and pepper some tough captions over your selfies.
Here's what our captions dealer offers:
"I escaped 181 and lived to tell the tale."
"Alive and on the loose, America beware!"
"Maximum security they say? No prison can hold me."
"America's roughest and meanest lived and died here."
Coit Tower Captions
If you're in the city and have a taste for pre-war architecture, you might want to visit the famous Coit Tower. It was built in the early 1930s and is located in the north-eastern part of the city, on the Telegraph Hill. It is 210 feet tall and offers splendid views of the city and the nearby bay. The interior of the tower is painted with fresco murals done by 25 artists. Two more artists have produced paintings that were added subsequently.
As the best place to take panoramic photos in San Fran, the Coit Tower is bound to move your soul. Captions on your photos taken here should reflect your impressions of the city and the bay. Take a deep breath and just let your fingers type what your heart dictates. This is the perfect opportunity to let your captions show your sensitive side.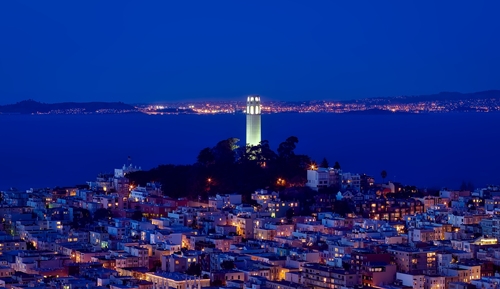 Here are some Coit Tower caption ideas:
"You haven't seen the Bay until you've seen it from the Coit Tower."
"A breathtaking view. This has to be experienced to be believed."
"They don't call San Fran Paris of the West for nothing."
"Frisco Bay at night is pure magic."
Cable Cars Captions
San Francisco is also famous for its vintage cable cars that run up and down its many hills. A ride on one of those is an absolute must for all romantic souls and those who really want to get to know the city. The cable car system was established in the late 19th century (1873-1890) and is the last one in the world that's still operated manually.
A cable car ride up and down the Fog City's hills is one of the most romantic things to do while here, so make sure to convey your feelings through your captions. A well-timed photo of your partner's smile or a cute selfie with him or her will surely melt hearts all over Instagram.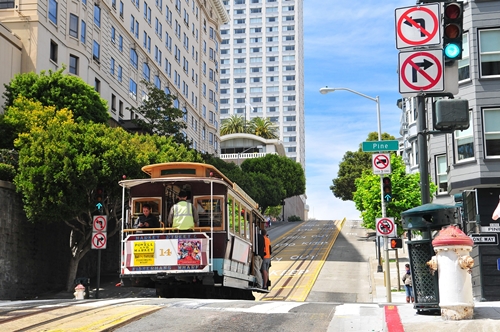 Here are some cute and romantic caption ideas for your cable car photos. These were all approved by Cupid himself:
"Geez, that smile just makes me bite my lip every time. Love you so much!"
"Taking a cable car ride in Frisco with my sweetie. Here's a kiss for you all."
"Getting to know the heart of this beautiful city together."
Music Captions
While New York gave birth to the American punk rock scene and Motor City made the legendary Motown sound an integral part of America's musical heritage, San Francisco is the unofficial US capital of metal music. If you love heavy music, make sure to check out the clubs where Megadeth, Slayer, and Metallica played their early shows. Kabuki Theatre, The Fillmore, The Stone, and The Omni are waiting for you.
If you're searching for a rocking caption for your selfies, let your instincts guide you and unleash your inner headbanger. Teach your followers and friends on social networks how metalheads relax and kick back.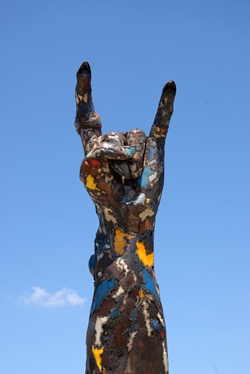 Here are some rapid-fire caption ideas:
"Following in the footsteps of our metal fathers."
"Bless me father, for I have thrashed."
"Hot riffs and cold beer. That's all a metalhead needs."
"Raise your horns, brothers and sisters!"
"Drink up and bang your heads!"
Pride Captions
The city is famous both nationwide and worldwide for the level of tolerance and inclusion it has achieved and continues to be a shining example everyone should follow. San Francisco Pride is among the biggest, most colorful, as well as oldest in the US. Starting with the first one in 1972, all subsequent parades had s specific theme. The 2013 edition had more than 1.5 million participants, going down in history as one of the biggest LGBT events ever.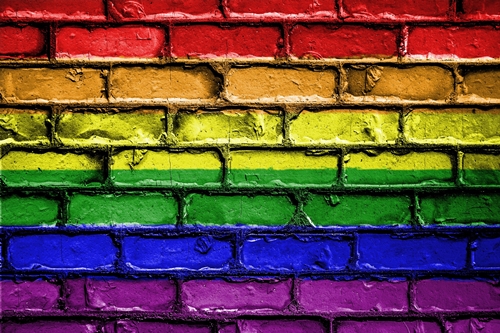 No matter where it's held, a pride parade is about love, understanding, and acceptance. It is about celebrating diversity and tolerance. If you decide to attend the parade, make sure you're wearing your rainbow glasses and sprinkle some flashy captions over your selfies.
Here are some captions ideas to get you started:
"Celebrating love and acceptance!"
"All colors unite!"
"No place for hate in this city."
"This parade is the best party I've ever been to!"
"Wake up world! Wake up and put on your rainbow glasses!"
A Selfie Without a Caption Is Like Christmas Without "Die Hard"
A selfie without a cool caption is similar to a Christmas without "Die Hard." It can happen, but it's not nearly as cool. San Francisco, with its numerous landmarks and vivid neighborhoods, is bound to get your creative juices flowing.
Have you ever been to the City by the Bay? Did you enjoy your stay there? Do you have some cool caption ideas for people traveling to Frisco? If so, share them in the comments below. While at it, tell us about your favorite sites and venues around the city.