Flirting is fun, but most don't realize that directing that energy towards your partner is more fulfilling! You can add a bit of spice to the relationship whether you're just vegging at home or you're dancing at the club. You don't stop being sexy just because you've already won that special someone's heart! We all know that long distance relationships are rough, but the telecommunications revolution means that you're always in contact with your wife, husband, lover, or partner. You can use that power to your advantage and trade saucy messages back forth with each other any place, any time.
We've curated a collection of 80 quotes that you can use to text your significant other in order to boost their mood, to make them feel loved, appreciated, desired, and to strengthen your relationship. Sending texts like these can keep the flame of passion kindled and ready to roar to life. Keeping this kind of rapport alive and well with your partner will make the good times good and the bad times more warm, more intimate, and more connected.
When you think about your partner and those feelings of love well up inside, don't hold them back. Instead, let your partner know that you're thinking about them and that your passion has made you eloquent. If your eloquence isn't quite proportional to your feelings – hey, we can't all be poets! Go ahead and borrow some of our words. We won't tell.
We've kept our list of quotes PG-13. Throughout the list we've kept things teenage friendly, but if you want to make things just a bit more steamy, feel free to add some additional NSFW spice to any of the texts below. Let's dive in!
Sexy Quotes
Your lips are like honey, and your kisses are like wine.
I want to feel your skin against mine every night.
My ideal body weight is yours on mine.
I love the way you explore my body.
Call me your girl any day.
Hold me and tell me I'm yours.
When you kiss me, I don't just feel butterflies. I feel the whole zoo.

A ruthless queen in public, a charming princess in private.
You're in my heart, my soul, and all of my thoughts.
You're the only woman I'll never get tired of loving.
You're the embodiment of sexuality and sensuality.

I love everything about you, except for your clothes.
The way you touch, tease, and look at me drives me crazy.
When we're apart I can't help but think one of us is in the wrong place.
When I look into your eyes, I feel love; when you kiss my neck, I feel paradise.
You make me want to drop the modest act.
I've had a rough day; give me a rough night.
Forget love notes; your bite marks are the only letters I want.
All I need is a hug and our bed.
I love everything about you, but your wild side is my favorite.
You love me unconditionally, and that's the sexiest thing I can imagine.
When we're together, all I want is your body on mine.
I wanna do bad things with you.
Break my bed, not my heart.

Being desired by you is all I want.
A fire inside me is burning brightly. Kiss me, and put it out.
My passion for you is intoxicating.
The way you walk, talk, and think—it's all sexy to me.
I'm crushing on you in every way imaginable.

The most productive thing I've done today is dream about you.
Are those new pants? Because I think they'd look better on the floor.
Let's fall madly in bed with each other.
Sleeping alone is a waste of my sexual talent.
Having a dirty mind makes ordinary conversations much more interesting.

Your lips got me addicted to sweets.
Making love with you is like gold—you can never have enough.
Sharing my bed with you is a true miracle.
You share all of the joys in life with me.
I want to kiss every inch of your body.
Sometimes be gentle, sometimes be rough.

Why wake up with coffee when I can wake up with you?
They told me to "do what I love," and I love you.
One kiss burns six calories. We should work out together.
Every queen wants a king, but don't get it twisted—I can run the castle by myself.
Sexy isn't a shape—it's an attitude.

I want you to be the man who holds my hand and pulls my hair.
Even when we're pressed together, I still want you to hold me closer.
I miss you lying here next to me.
Let's have a weekend full of kisses and cuddles.
I've tasted your lips, and they're exactly what I want for breakfast.
Let's get in shape; you can be my coach.
We were so good together that even our neighbors went out to smoke after.

Chocolate and love both release endorphins, but I'm not big on candy.
With you, I saw the world in shades of color, and only you have made me fall in love.
You're beautiful, sexy, and intelligent. Your butt's pretty nice too.
The best way to start my day is with our lips pressed together.
I dream about you every night, it's a nightmare when you're not in my bed.
With all your jokes, sarcasm, smiles, flaws, and mistakes, I want all of you.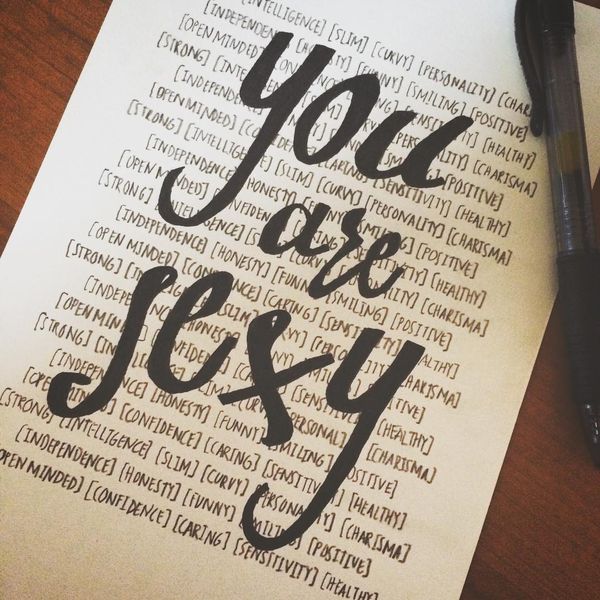 Only you can give me the feeling that I have wings and can fly each time we embrace.
Kissing eliminates stress and reduces blood pressure, so let's get healthy.
I wanna be the man who will conquer your heart and rumple your sheets.
I love it when I catch you looking at me.
Sexy isn't about what size you are. It's about how you wear it.

Smile always, love.
You're so hot, you should have been born with a warning label.
Good girls always go to heaven, but bad girls have more fun.
I don't have to stay in shape because I've reached my perfect shape with you.
You're my downfall, my muse, my worst distraction, my rhythm, and blues.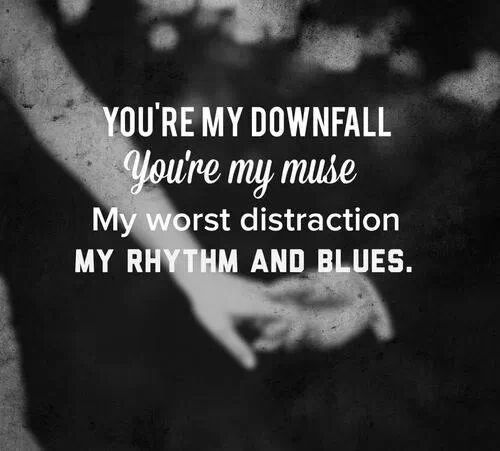 There isn't one person in this world I want more than you.
Your intelligence, kindness, and sense of humor are your sexiest attributes.
When I saw you for the first time, I couldn't help but think you were the best kind of bad idea.
I want to see you in the best position: next to me.
I crave your kind soul, your clear mind, your perfect body.
I see the fire in your eyes, and I'm ready to play with it.
You're a unique woman, a dangerous combination of intelligence, and a dirty mind.

You are as clever as the Devil and twice as pretty.
When is a monster not a monster? When you love it.
I was warned about you, you know.
You make me feel loved because you have so much love to give.
No matter what a woman looks like, if she's confident, she's sexy.