Planning to spend more time in (or near) the water this year? Well, then, you're going to be having a lot of fun taking pictures of yourself and your friends at pool and beachside! And of course those hot snaps are going to need some hot captions to go with them. After all, how will you show your friends how much fun and sun you're getting if you don't post a few well-captioned pics? Consider one of the following to match your summer swimming style.
On the Beach
Great vibes on the tides.
The land of endless summer.
I need vitamin Sea.
Seek to sea more.
How do you get a beach body? Go to the beach!
Beach please!
Resting Beach face,
B.E.A.C.H (Best Escape Anyone Could Have)
The ocean is calling and I must answer.
Stay salty.
By the Pool
Life is cool by the pool.
Home is where the pool is.
Life is better by the pool.
I'm one pool kid.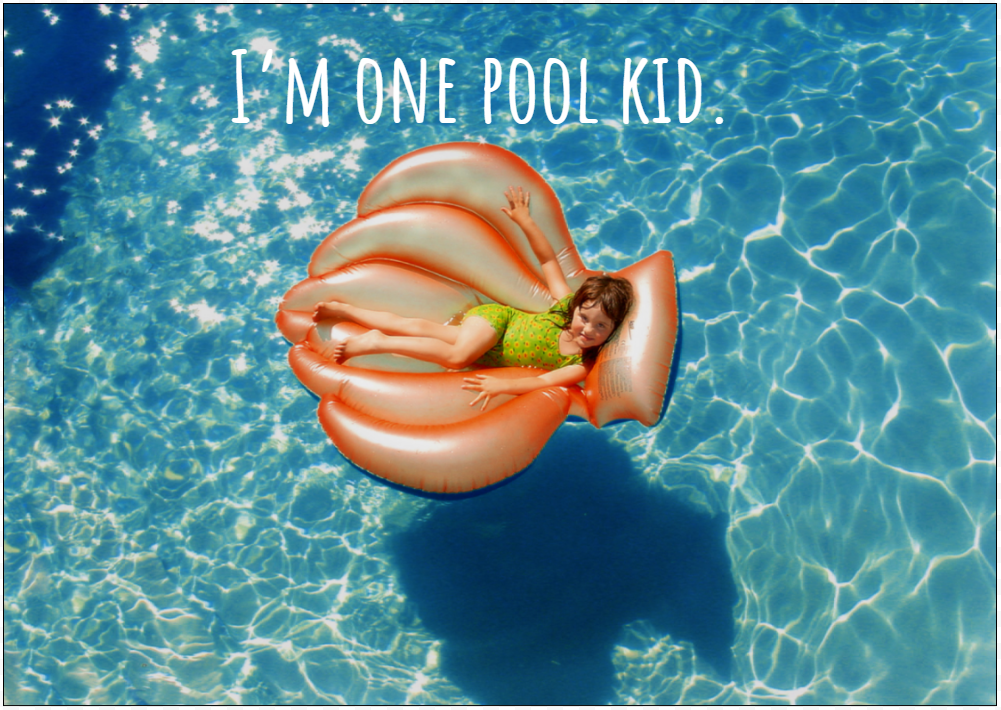 Chlorine is my perfume.
The best sunrises are over swimming pools.
Swimmers rule in the pool.
Splashing
A splashing good time!
A splishin' and a splashin'!
Splashtastic!
Splashing the day away.
Splash Zone
Mermaids
Be a mermaid and make waves.
There are a million fish in the sea, but I'm a mermaid.
Mermaid off-duty.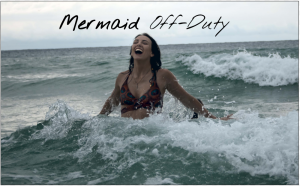 Drink like a pirate. Dance like a mermaid.
Mermaid kisses and starfish wishes.
You are mermazing!
Pretty sure I was a mermaid in my past life.
Swimming Enthusiasm
Just keep swimming.
Just dive in.
You never regret a swim.
Oxygen is overrated.
Aquaholic
We swim not to escape life, but so that life doesn't escape us.
I swim therefore I am.
Be the fish.
I don't come from the sea, but I live in the water.
Back in the swim of things.
Forget the glass slippers – this princess wears flippers.
Penguins have so much fun time in the water, they don't even want to fly!40
Swimming Therapy
You're only one swim away from a good mood.
All my troubles wash away in the water.
Keep calm and swim on.
Swimming is my therapy.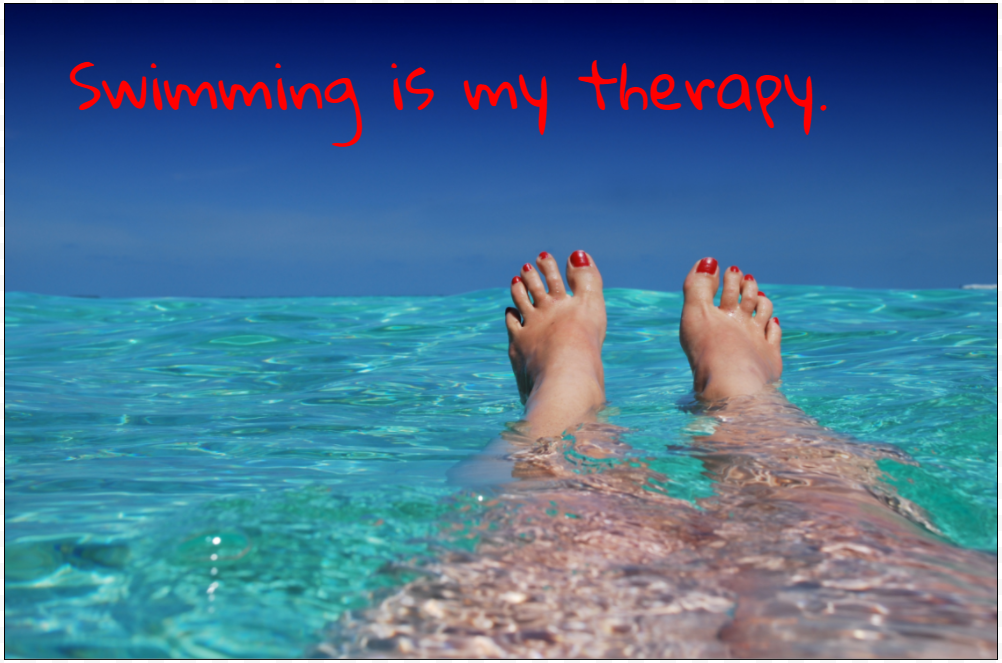 Water is purifying.
In the water, my body becomes a river.
The ocean cleanses the body and frees the mind.
Swimming is cheaper than therapy.
An ocean breeze puts a mind at ease.
Swimming is dancing under the water.
River Swimming
You don't swim in a river – it takes you places.
Rivers know there isn't any hurry.
Every time you swim in a river, it's a brand new experience.
Rivers take my troubles downstream.
Rivers are nature's way of saying, "Let go."
Scuba Diving
In my other life, I was a fish.
I breathe easier down here.
Take only pictures. Kill only time. Leave only bubbles.
Dive for the ultimate peace of mind.
Just call me Jacques Cousteau.
No grit, no pearl.
The only good suit is a wet suit.
Competitive Swimming
If you have a lane, you have a chance.
Want seconds? Follow me!
Building a tradition one stroke at a time.
Real athletes swim – the rest play games.
In the water, your only enemy is the clock.
Eat my turbulence.
Eat my bubbles.
Motivational Quotes
"Make each day your masterpiece." – John Wooden
"Being happy outside the pool means fast swimming in the pool." – Eric Shanteau
"For the woman who swelters in her kitchen or lolls in a drawing room, for the man who sits half his life in an office chair, an occasional swim does as much good as six months' vacation." – 
"The man who is swimming against the stream knows the strength of it." – Woodrow Wilson
"When you walk in the mountains or swim in the sea, again, you set yourself free." – 
"The water doesn't know how old you are." – Dara Torres
"Some fish love to swim upstream. Some people love to overcome challenges." – Amit Ray
"Swimming is simply moving meditation." – 
"Swimming is my salvation." – 
"We'll figure this out, I promise. I won't let you sink." – 
"Seventy-five percent of the world is water. Can you swim?" – 
"I ache to swim again. Walking's for mammals." – 
"The key to success―keep swimming." – 
"Most men will not swim before they are able to." – 
Ocean Quotes
"There's nothing more beautiful than the way the ocean refuses to stop kissing the shoreline, no matter how many times it's sent away." – 
"I am the shore and the ocean, awaiting myself on both sides." – 
"Those who live by the sea can hardly form a single thought of which the sea would not be part." – 
"Your heart is like the ocean, mysterious and dark." – 
"I have seafoam in my veins, I understand the language of waves." – 
"I go to the ocean to say goodbye." – 
Whether you're a competitive swimmer, an avid scuba diver, or a mermaid at heart, you've now got everything you need to make a few friends jealous and grab a few more likes.
Want more Instagram captions for your adventures? Check out our Instagram captions for waterfalls, our captions for your beach photos, or our list of captions for beautiful sunsets.