Look, folks:  we get it.  Halloween and Christmas are the true year-end holiday champions.  Fine, fine.  We'll agree to that.  But still, look at Thanksgiving!  Here you have a holiday that requires minimal decoration, but you get to eat a ridiculous amount of yummy comfort foods, spend time with the people you love, and you don't even have to give gifts!  Whether your get-together includes watching The Big Game or getting all the winter decor out for the next big holiday, there's a lot to be thankful for on this harvest holiday. We can't overlook Thanksgiving, even as we begin to scour the  Black Friday ads, in preparation for the festive season that will lead us into the new year. It's important for each of us to consider Thanksgiving for what it is: a time to be thankful for the good things in your life. A time to consider where you are in your life and where you're going. A time to enjoy the company of family, friends, and assorted loved ones. And of course, a time to feast on all that beautiful, carb-rich food (sorry keto fans!).
So, as you gather with friends or family to give thanks for everything that has brought joy to you over the past year, remember to create memories with the people around you. There will surely be some ideal moments and impromptu shots that you'll want to share with the rest of the gang on Instagram, but as you know, a good Insta-photo needs a great Insta-caption. Check out some of these festive and heartwarming captions for sharing your favorite moments on Instagram, or come up with a few of your own.
Giving Thanks
Thanksgiving – it's right there in the name. Nothing shows others how much you appreciate them like a heartfelt expression of gratitude.  You are fully allowed to be a little sappy as you demonstrate gratitude on the holiday dedicated to saying "Thank You."
Let our lives be full of thanks and giving.
Thankful and grateful today and every day.
It's not joy that makes us grateful; it's gratitude that makes us joyful.
Gratitude turns what we have into enough.
Gratitude is the best attitude.
Eat, drink, and be thankful.
Thankful. Grateful. Blessed.
Gratitude helps us to see what's there instead of what isn't.
Thank you for the food before us, the friends beside us, and the love between us.
There is always something to be thankful for.
Carry a thankful heart.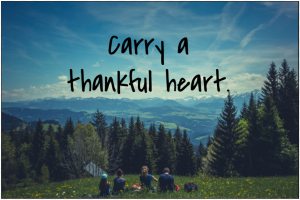 Feeling gratitude and not expressing it is like wrapping a present and never giving it.
Thanksgiving is a word of ACTION.
Give thanks for a little and you will find a lot.
A happy heart is a thankful heart.
Giving thanks for the simple things in life.
We are happy. We are thankful. We are family.
Feasting and Festivities
Of course, we all know what Thanksgiving is really about: turkey, stuffing, and pumpkin pie.  If you're a foodie, now is the time to show off the beautiful dishes that grace your table!
Keep calm and gobble on.
Thankful, blessed, and mashed potato obsessed.
Eat, drink, and wear stretchy pants.
Gobble til you wobble.
Don't forget to set your scale back 10 pounds this week.
Dinner time!!!!!!!!!
Clear plates, full stomachs, can't lose.
I can't believe I ate the whole thing.
Stuffed with stuffing.
Look at this feast; now let's eat this beast.
Nap time!
I'm thankful for elastic waistbands.
I'm all about that baste.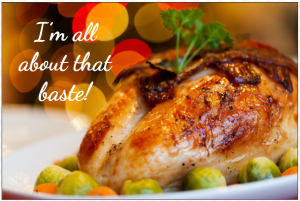 Fowl language welcome at the dinner table.
Thanksgiving dinner is a piece of pie.
Oh my gourd – I love Thanksgiving!
I can't eat another bite…oh look PIE!
Quotes and Sayings
Sometimes the best thing you can say is what someone has already said.  These famous quotes might be just the right thing for your Thanksgiving Instagram posts… just make sure you give credit where it's due!
I come from a family where gravy is a beverage. – Erma Bombeck
The thankful receiver bears a bountiful harvest. – William Blake
I'm grateful for what I am and have. My thanksgiving is perpetual. – Henry David Thoreau
Not what we say about our blessings, but how we use them, is the true measure of our Thanksgiving. – W. T. Purkiser
If you are really thankful, what do you do? You share. – W. Clement Stone
What if, today, we were grateful for everything? – Charlie Brown
No one has ever become poor by giving. – Anne Frank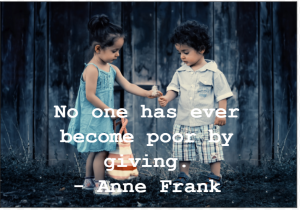 Vegetables are a must on a diet. I suggest carrot cake, zucchini bread and pumpkin pie. – Jim Davis
After a good dinner, one can forgive anybody, even one's own relations. – Oscar Wilde
Not a good day to be my pants. – Kevin James
It's not too much food. This is what we've been training for our whole lives. This is our destiny, this is our finest hour.- Lorelai Gilmore
Now that you've got the captions on standby, make sure you put down your phone in between taking those perfect candid shots, and make a few real-time memories of your own.  Be sure to savor every bite of side dishes and pie (avoiding Aunt Edna's Turnip Surprise, of course), and have the best "day of thanks" you can.  It only comes once a year, so enjoy! Happy Thanksgiving!