People are actively using technology to make everything easier, and for the most part, they are succeeding. One such notable aspect is dating. However, just like its real-life counterpart, online dating still requires you to make a good first impression.
It doesn't come as a surprise that starting a conversation with a simple "Hey," a cheesy pickup line, or an overly aggressive one-liner usually won't take you far. That said, coming up with a good ice breaker is hard, but you can always use one of the following and hope that your potential date hasn't heard about any of them before.
Use a GIF
Is there a funny animated GIF that you really like? If so, you're in for a treat, because this is a tested and proven method for increasing the response rate. Everybody likes playful people, and what a better way to show that you're one of them than with a well-chosen GIF?
Another great thing about GIFs is how versatile they are. You can use them to further complement your text messages, follow up with a question, or just use a funny greeting GIF to attract attention.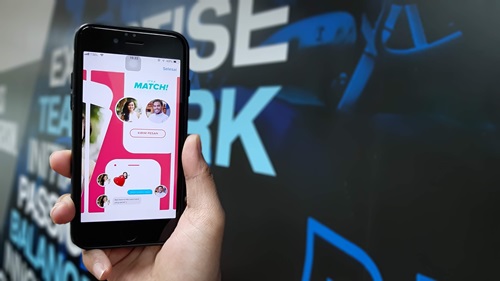 Ask a Question Related to a Craving
Most people love traveling, so waking this craving is seldom a bad idea. There's a lot of noise regarding this method for a reason, as it's a very good way to get a conversation going.
Some examples would include asking the other person what they would do if they would win a free trip or go on a prolonged weekend. Not only does this require a longer, thought-out answer, it also lets you begin getting to know the person right off the bat. Better yet, this goes both ways if they ask you the same.
Speaking of cravings, another nearly universal one is tasty food. That said, asking the person to choose a type of food from a list is a proven one as well. It's as good as a travel-related question, if not better, because it opens even more possibilities for additional questions, comebacks and ways to continue into other themes.
Check Their Profile
As long as a person's profile and/or bio are not completely empty, checking those is one of the best, yet easiest ways to come up with a nice opener line. Needless to say, you can make the first step with this method in numerous ways. You're only limited by your imagination.
Add Another Message
We all hate it when we don't get a reply to our first Tinder match message. However, all is not lost. With the right timing, approach, and a bit of luck, you can even use this unfortunate event to your advantage.
The best average waiting time is about four hours. In other words, depending on the situation, it might be a good idea to add a GIF or add a remark to your first message if you don't get any response after four hours. If you have no idea what to send in your second message, try a GIF about awkward silence.
Keep in mind that sending two messages isn't only a viable option in case of a lack of response. This is a known method of increasing the response rate in general. Of course, you should make it a priority not to come across as creepy by sending too many messages in a row.
Additional Tips
Contrary to popular belief, it's not just about sending the right message. Sure, it's quite possibly the most important factor, but it's still not the only one. Make sure to include the following as well to increase the response rate even further.
Use Your Match's First Name
The general principle is to use the chat partner's first name, but try not to overdo it. This is a way of showing interest, but you can go even further and center your ice breaker on it. The best example is connecting the other person's name with a celebrity name and coming up with a funny comment.
Another one includes following up the name with an exclamation mark and going all for broke. Using such a risky approach when you encounter an empty profile is a good idea.
Check Your Spelling and Grammar
It goes without saying that bad spelling and grammar are big turnoffs. This is very important when making the first impression, so make sure to double-check your messages in the beginning. This especially goes for first names, as your match might be insulted if you spell their first name wrong.
Send Messages in the Evening
You're most likely to get a response in the evening, and for a reason. Because of all the things that people do, it's not very likely they're on Tinder at 10 AM. Because of this, it's best to send your messages in the evening. Additionally, sending them too early might be considered weird by some.
Keep Asking Questions
When starting a chat on Tinder, one of the main goals is to get to know the person better, so it's important for you to keep asking questions. More specifically, it's important to keep asking good questions.
Having great questions guarantees that you'll get answers with more than consist of more than a single word. They also increase your chances of getting asked questions in return and, eventually, the chances of getting the number or a date.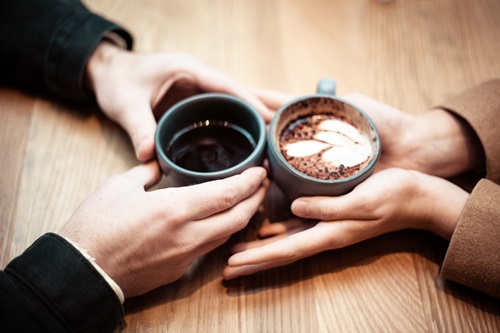 Starting Conversations
At the end of the day, different people prefer different approaches, so expect failures along the way. It all comes down to numbers, but also your willingness to make risks. The saying "high risk, high reward" is really true here.
Would you add anything to your list? What are some of the best and worst ice breakers you've heard or used? Let us know about your Tinder experiences in the comments below.