February is a month that brings along a lot of celebration. From the gathering in Punxsutawney, Pennsylvania to see if a groundhog sees his shadow, to the celebration of Black History Month, February can be a pretty hectic time of year. Of course, February also holds Valentine's Day, occurring halfway through the month. With February 14th fast approaching, it's time to make sure you have plans in place for your date night. Whether you've got a special someone by your side or you're looking forward to some me-time, we've got Instagram captions for you to use to make sure you mark all your special occasions on Instagram. In fact, we've found some of the best captions, either from quote across the internet or just from creating captions for our audience, that we think will fit the night no matter your plans.
Let's look at our list of Instagram captions to post with your Valentine's day pictures.
Sweet Valentine's Day Captions
You've got that special someone to spend a romantic Valentine's day showing your affection.  Now you need a caption that'll show how much your hunny really means to you.  If you're feeling sweet then, you're going to love these.
"You are the only exception." – Paramore
Thrill me. Tease me. Tempt me.
Out of all the moments in my life… The ones I've spent with you are my most favorite.
If nothing lasts forever, please be my nothing.
A true love story never ends.
I love You infinity times infinity.
They won't be able to fit what I'm about to do to You on a conversation heart.
The Couples that are meant to be are the ones who go through everything that's designed to tear them apart and come out even stronger.
True love is hard to find but even harder to hide.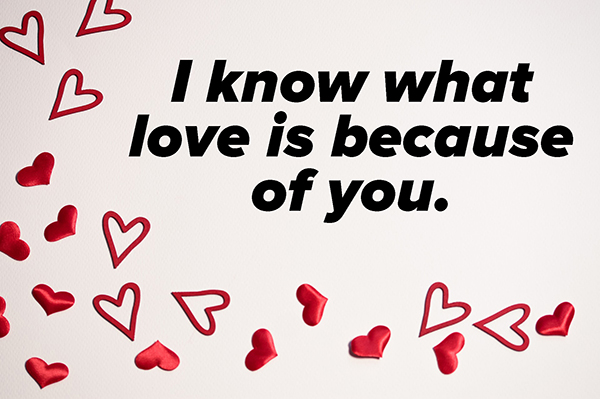 Who better to share your dreams with than the person you dream about.
I dream of you in colors that don't exist.
S. I love You.
You and I will always be unfinished business.
Love is not finding someone you can live with. It's finding someone you can't live without.
What's meant to be will always find its way.
Love is just a word until someone comes along and gives it meaning.
You are my one in seve billion.
True love begins when nothing is looked for in return.
When I saw, you I fell in love and you smiled because you knew.
Loved you yesterday. Love you still. Always have.  Always will.
I have always known it was you. Once in a while in the middle of an ordinary life love gives us a fairytale.
"You know you are in love when you can't fall asleep because reality is finally better than your dreams." – Dr. Seuss
Love is what makes two people sit in the middle of a bench, even if there is plenty of room on both ends.
So many of my smiles begin with you.
For the Loners
Are you a lone wolf?  When Valentine's day rolls around, would you rather not think too much about it? Well then, here are some captions and quotes for all you that either prefers your singularity or have just given up on love.
Valentine's Day. Blah, Blah, Blah.
"I don't want to be alone. I want to be left alone." – Audrey Hepburn
Sometimes, I miss You. Then, I remember what a douche you were and how awesome I am.  And then, I'm like "No, I'm good."
Cupid can suck it.
I'm not yours, you're not mine. Be my anti-valentine.
Let's get rid of Valentine's day and replace it with second Halloween.
Love is in the air… Try not to breathe.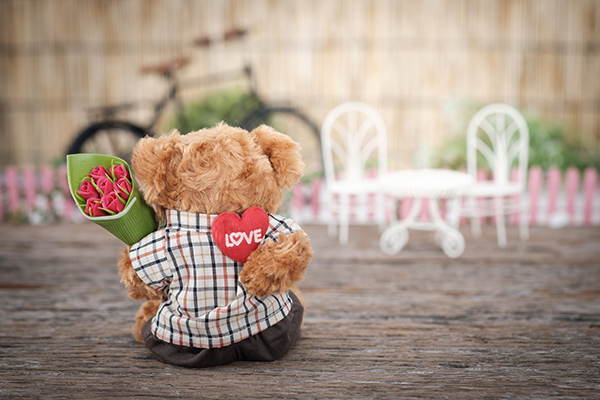 Screw Valentine's day dance with a dog.
You know what I like about people? Their dogs.
Thinking of you, it's terrible.
I hope cupid's arrow strikes you in the face.
If you're single and you know it, pet your cat.
Where have you been all my life? And can you please go back there?
Love? I'd prefer a cupcake.
Roses are red, violets are blue. I'd rather be single than be with you.
People call it Valentine's day I call it Tuesday.
My Valentine's name is gym.
I'm going to spend Valentine's day with my true love… Food.
Cupid is not my homeboy.
We can wear black all day and throw things at happy people.
I hate Valentine's day.
You repulse me the least.
If you're sad about being alone on Valentine's day, just remember… No one loves you on the other days of the year either.
Can't wait to receive nothing on Valentine's day.
I love me more.
To Love or Not to Love
Sometimes you love Valentine's Day, other times not so much.  Here are some Instagram Valentine's day Captions for those on the fence about their feelings.
I hate everything, except you.
I can't unlove you.
Because I love you. You enormously stubborn, pain in the ass.
No matter how many times love turns on me, I will face it head on… and love more.
How long they choose to love you will never be your decision.
In one lifetime, you will love many times, but one love will burn your soul forever.
True love isn't found, it's built.
Words can be beautiful, but love is action.
Date Night (2010, dir. Shawn Levy)
She loved him and he loved her but it wasn't that simple.
You're in love with the thought of being in love.
Do you know why after all this time I am still here? Because when love is true, it waits.
Love you a bushel and a peck.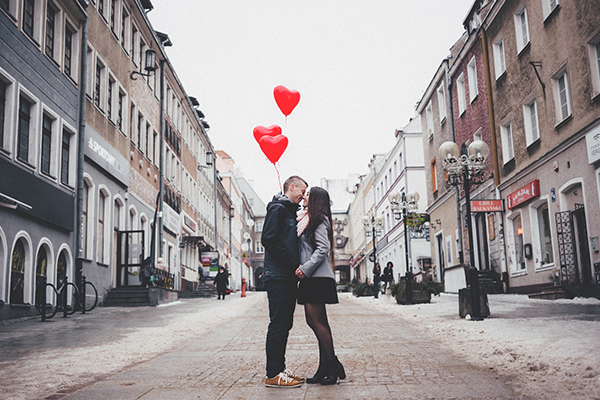 If it doesn't destroy you when it's over then, it wasn't love.
Love isn't supposed to be easy. It's supposed to be worth it.
Sometimes all it takes is an invitation and love will walk right in.
We assume others show love the way we do… And if they don't, we worry it's not there.
Love is giving someone the power to destroy you… but trusting them not too.
I love your stupid face.
Love her. She's not easy to love.  You think you are?
Loving someone is one thing but being in love with them is completely different.
Because love does that. Love frees.
There is telepathy between hearts.
I deserve your best, but I still love your mess.
Be with someone who understands how rare your love is.
Loving you was the most exquisite form of self-destruction.
Love made me do it.
Love is easy. It's the people that are hard.
Love is worth fighting for, but you can't be the only one fighting.
Love isn't a fairytale. In fact, it isn't fair at all.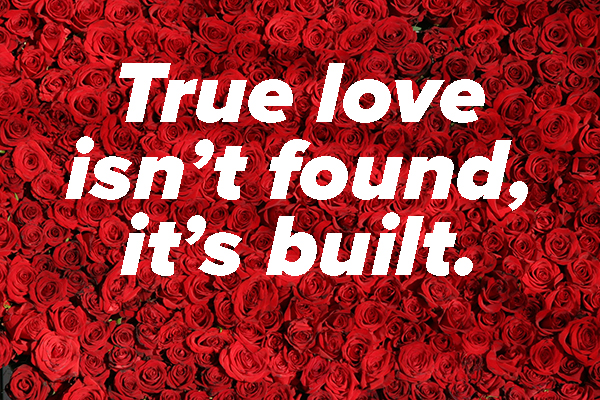 Love starts when you see good things in someone. Love survives when you accept the bad things in that person.
Love is like a garden. The more time and effort you commit to it, the more beautiful it becomes.
We settle, we accept chaos then, call it love.
People fall in love by smiling at each other, but people stay in love by laughing with each other.
"Maybe this wasn't love." "Maybe not but, damn it was incredible."
No matter what age, no matter what gender, love is love.
I know what love is because of you.
Don't fear falling in love. Be afraid of never falling at all.
I need you to love me a little louder today.
It's hard to tell your mind to stop loving someone if your heart still does.
It took me a long time to realize that people love differently.
I love you more than coffee but please don't make me prove it.
Love is the most selfish of all passions.
Sometimes it's not the butterflies that tell you you're in love, but the pain.
When falling in or out of love, you must remember to breathe.
You fall in love with people's minds.
I want you around when our hair goes gray and our faces get wrinkles.
Nobody is perfect until you fall in love with them.
Love what you love and make no apologies.
Love comes slyly like a thief.
Love is a dream in which we cannot sleep.
***
So, whether you've got your bae, you're a lone wolf who wishes to remain alone or you've loved and lost any one of these should fit the bill.  These Instagram Valentines Day captions, quotes or sayings should resonate with those of you out there looking to add words to your pictures or express your feelings about Valentine's day.