The Most Popular Health, Beauty and Household Uses for Epsom Salts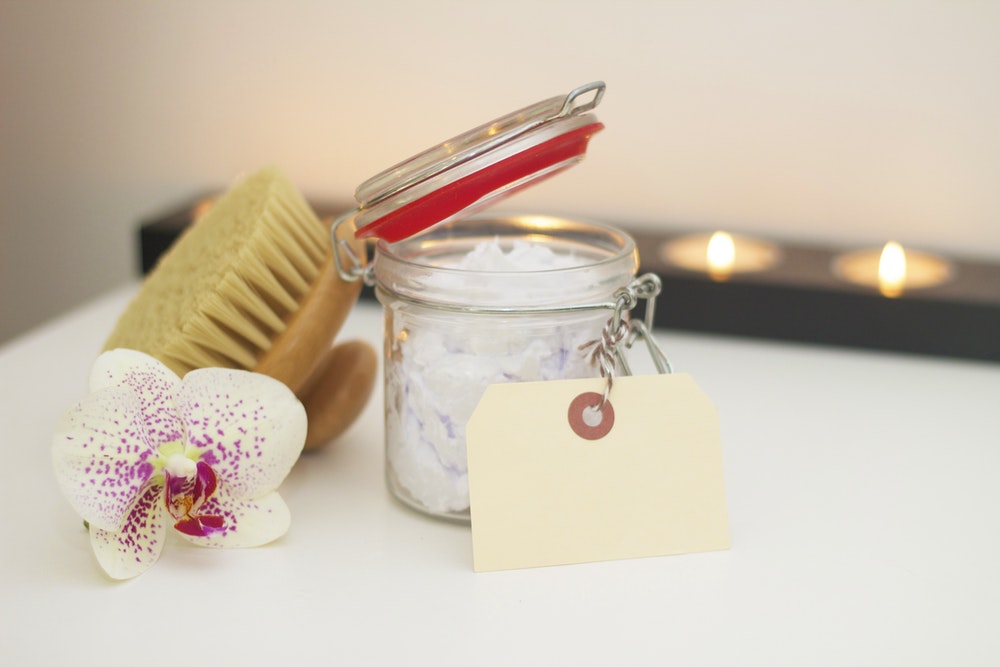 What are epsom salts and why are so many people using them?
An excellent source of magnesium, epsom salts (known chemically as magnesium sulfate) are a popular mineral compound typically sold in crystal form which have been used for decades for a variety of health, beauty, and household benefits. According to the Epsom Salt Council, proper functioning of many bodily processes and adequate regulation of enzyme activity in the body relies upon magnesium. Since magnesium is a primary component in epsom salts, epsom bath soaks and other transdermal applications are highly beneficial. Sadly, most Americans are magnesium deficient, adding to instances of heart disease, osteoporosis, stroke, joint pain, chronic fatigue, digestive problems, and stress issues.
But why are epsom salts so great for the human body and other living beings? Let's check the science on it.
The Birmingham School of Biosciences explains that sulfate is necessary for numerous biological processes including joint formation, proper digestion, brain tissue development and healthy neuronal connections, bodily detoxification processes following toxin exposure, and more. The School shares that regular bathing in epsom salts is a great way to increase sulfate and magnesium levels in the body.
How can I use epsom salts for health and beauty purposes?
According to Wellness Mama, the best way to take epsom salts is transdermally — or through the skin. Popular uses as such on the Mama's site and the Epsom Salt Council site include a toxin-extracting bath soak, a callus-softening foot soak (rough calluses come off easily with a pummice stone after a 15-minute foot soak with epsom salts) or foot scrub, an exfoliating and skin-firming facial wash, a hair-thickening spray, a rejuvenating salt scrub for the shower (just use epsom salts in place of Himalayan salt in a recipe such as this), constipation relief (call a doctor before trying this one, but it's said to work well if done correctly), a pain-relieving compress (soak a cotton washcloth in water mixed with epsom salts), a splinter-removing soak (ten minutes and it comes right out on the first try with the tweezers!), a body-enhancing hair conditioner (just mix a pinch with your favorite conditioner and leave on for ten minutes to add body to fine hair)a skin-clarifying paste (chill hot water mixed with epsom salts for 20 minutes, then make the paste and apply to clean skin), a sunburn-relieving spray, and a lotion or body butter for bug bites, insomnia, or body/muscle and headache relief.
To make a face mask for normal to oily skin, mix up a batch of the recipe on this site; for normal to dry skin, try the one right after it. You'll need a few interesting ingredients besides the epsom salt for these, so be sure you have them on hand!
To reduce swelling and bruising from an injury, add 2 cups of epsom salt to a warm bath and soak. To reduce episiotomy soreness, make a paste of epsom salts and hot water and apply to the affected area, then soak. For bronchial asthma or arthritis, soak in a hot bath with 2 cups of epsom salts dissolved in it for at least 15 minutes. And you can help little ones get a dose of transdermal epsom salt while keeping their skin soft with this DIY epsom salt play-dough to boot! Finally, if you want to get fancy with your bath soak, the Epsom Salt Council recommends this indulgent, pore-cleansing, and detoxifying Champagne Soak for optimal relaxation. Yep, it actually does call for champagne, as well as warm honey, powdered milk, and rose petals. (Are you blissed out just thinking about it like I am?)
But that's not all – you can use these miraculous salts in several other ways around the house, too!
Improve your garden and deter pests
You can sprinkle about a tablespoon around on your soil at the base of plants to improve your vegetable garden. Try the same with rose bushes and house plants about once a month for best results. Plants will grow taller and produce more veggies, and slugs will be deterred as well.
Make scouring powder for cleaning tile and grout
You can also make homemade scouring powder with epsom salts by adding a pinch to dish soap or other cleansers. For these and any other uses, the Mama recommends high quality epsom salts free of added ingredients and USP certified. You can order online or search health food stores and grocers near you.
As with all my articles, please consult your physician before attempting any of these recipes or DIY methods to be sure they're right for you.
Trending Vegan Posts