If you go on Instagram for any amount of time, you'll be deluged with love quotes and break-up quotes from your women friends. You'll see people waxing poetic about their BFFs or their fondness for cake and wine. But there's more to a woman's life than her relationships and what she eats, and it's time for women to show their strong side! Here are some great Instagram captions that will capture your inner Joan of Arc.
Strong is Not a Bad Word
If my strength intimidates you, I hope you realize that's a weakness of yours.
Strong women only scare weak men.
Strength is not something you apologize for.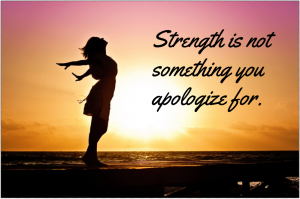 "I'm tough, ambitious and I know exactly what I want. If that makes me a bitch, okay." – Madonna
"I just love bossy women. I could be around them all day. To me, bossy is not a pejorative term at all. It means somebody's passionate and engaged and ambitious and doesn't mind leading." – Amy Poehler
"I am no bird; and no net ensnares me: I am a free human being with an independent will." – Charlotte Brontë
"A well-read woman is a dangerous creature." – Lisa Kleypas
Strength is Beauty
You're a diamond dear – they can't break you.
Little girls with dreams become beautiful women.
"I believe in being strong when everything seems to be going wrong. I believe that happy girls are the prettiest girls." – Audrey Hepburn
"There are no good girls gone wrong – just bad girls found out." – Mae West
Strength in Adversity
Women are like teabags; we don't know our own strength until we are in hot water.
Some women are lost in the fire. Some women are built from it.
Life is tough but so are you.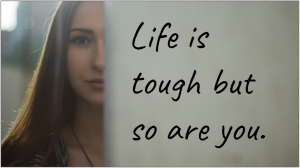 "Think like a queen. A queen is not afraid to fail. Failure is another steppingstone to greatness." – Oprah
"I'm not afraid of storms, for I'm learning how to sail my ship." – Louisa May Alcott
"We realize the importance of our voices only when we are silenced." – Malala Yousafzai
Strength in Numbers
I am a strong woman because a strong woman raised me.
A strong woman is someone who raises other women up instead of tearing them down.
A strong woman stands up for herself. A stronger woman stands up for everyone else.
"Each time a woman stands up for herself, she stands up for all women." – Maya Angelou
"There is a special place in hell for women who don't help other women." – Madeleine Albright
Strength Alone
I'm not afraid to eat alone, because I know what I bring to the table.
Be your own best friend not your own worst enemy. Life is easier that way.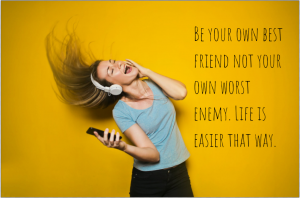 "Some women choose to follow men, and some choose to follow their dreams." – Lady Gaga
"Above all, be the heroine of your life, not the victim." – Nora Ephron
"A woman has to live her life, or live to repent not having lived it." – D.H. Lawrence
"A dame that knows the ropes isn't likely to get tied up." – Mae West
Strength Earns Respect
Spoil me with loyalty, I can finance myself.
Girls want attention. Women want respect.
"Once you figure out what respect tastes like, it tastes better than attention." – Pink
"Women and cats will do as they please, and men and dogs should relax and get used to the idea." – 
"People call me a feminist whenever I express sentiments that differentiate me from a doormat, or a prostitute." – Rebecca West
Strength and Freedom
"Lock up your libraries if you like; but there is no gate, no lock, no bolt that you can set upon the freedom of my mind." – Virginia Woolf
"In politics, If you want anything said, ask a man. If you want anything done, ask a woman." – Margaret Thatcher
"Better to be strong than pretty and useless." – Lilith Saintcrow
"A girl should be two things: who and what she wants." – Coco Chanel
"A feminist is anyone who recognizes the equality and full humanity of women and men." – Gloria Steinem
"Sometimes I wonder if men and women really suit each other. Perhaps they should live next door and just visit now and then." – Katharine Hepburn
Strength in Motherhood
"You educate a man; you educate a man. You educate a woman; you educate a generation." – Brigham Young
"What would men be without women? Scarce, sir…mighty scarce." – Mark Twain
"No woman can call herself free until she can choose consciously whether she will or will not be a mother." – Margaret Sanger
"Sometimes the strength of motherhood is greater than natural laws." – Barbara Kingsolver
"There is eternal influence and power in motherhood." – Julie B. Beck
Girl Power
If I ever let my head down, it will just be to admire my shoes.
My superpower is that I'm a woman.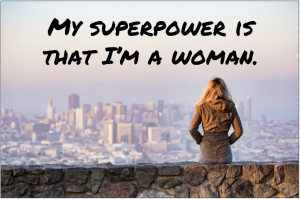 Sometimes it takes balls to be a woman.
Strong enough to bear children then get back to business.
Be a girl with a mind, a woman with attitude, and a lady with class.
"Good girls go to heaven, bad girls go everywhere." – Mae West
"When a woman becomes her own best friend life is easier." – Diane Von Furstenberg
Unstoppable
She believed she could, so she did.
"The question isn't who's going to let me, it's who's going to stop me." – Ayn Rand (paraphrase)
"The thing women have got to learn is that nobody gives you power. You just take it." – Rosanne Barr
"I figure, if a girl wants to be a legend, she should go ahead and be one." – Calamity Jane
"Well-behaved women seldom make history." – Laurel Thatcher Ulrich
Now if these quotes and captions don't have you fired up, then nothing will. Time to show your friends your inner strength.
(Want some captions for your family photos? Try out our Instagram captions for cousins! Need something for your snaps of you and your SO? We've got captions for couples! And of course check out our Girl Power captions!)