Healthy Fall Breakfasts for Busy Folks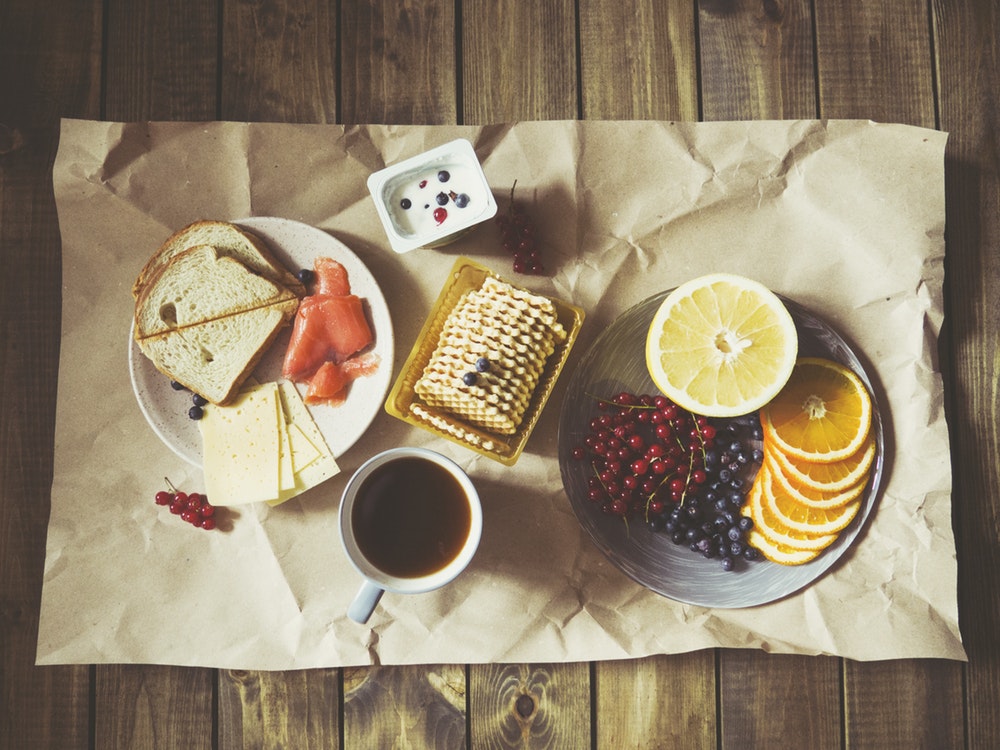 Get the Fall off to a Healthy Start with an Arsenal of Creative and Easy Breakfast Recipes!
Whether it's getting the kids off to school, yourself off to work on a brisk morning, or just looking at a busy autumn day in general, most of us could use a few healthy and easy options for breakfast. But what can we do besides the same old dry cereals and grab-and-go granola bars? We've gleaned the best food blogs for a glimpse into the magic of a nutritious and hassle-free morning meal. Come check it out!
Crock Pot Creations
For starters, if you like using your crock pot, Dr. Axe has 19 variations on the crock pot breakfast ready for you here. The fun part about crock pot breakfasts is setting it up the night before and having it ready when your alarm goes off – Easy Peasy! Just make sure you follow the directions and use the appropriate setting on your crock pot (also please be sure your recipe matches the size of your crock pot) to avoid burning your breakfast or allowing it to get too well-done around the edges.
Or, if you'd rather make your hot bowl of goodness in the morning instead of overnight in the crock pot, this 30-minute recipe for Date-Sweetened Apple Pie Oatmeal can help use up the apples you'll get at the orchard in a fragrant blend everyone will love!
Make Ahead Muffins
Provided you've got the ingredients on hand, most muffin recipes take less than half an hour to prep and bake – so if you want to wake your family up with great smells in the morning, go ahead and make them fresh when you get up. If you're like me, however, and prefer to sleep a little longer in the morning, take it easy on yourself and make them the night before. They're delicious and healthy either way!
Grab-and-go muffins are always a win, especially when you use unique ingredients like turmeric, carrots and chia. Chia orange cranberry muffins are a flavorful favorite in the morning, too, best served with a cup of cold vanilla almond milk or coconut cream on the side for dipping. And finally, the flavors of peanut butter, chocolate (the healthy kind), and bananas can help even the groggiest morning person get into that shower and out the door.
Wake your household up with the smell of cookies baking on a cool fall morning!
If you'd rather skip the muffins, but still want something satisfying, try these One-Bowl Vegan Everything Breakfast Cookies – featuring the best of everything you can put into a cookie.  Delicious and ready in only 25 minutes from prep to plate! Don't be afraid to pack a few in lunches too – these are tasty hot or cold.
Creamy Breakfast Shakes and Smoothies
If you're like us and prefer to chop up bananas and freeze them just before they get too ripe, you'll already have one of the main ingredients for these delectable breakfast shakes ready. Just add a few other favorites, and voila! Another easy fall breakfast is in your hands!
Try the Minimalist Baker's Creamy Chocolate Breakfast Shake for starters, or grab some lemon and blueberries for the Connoisseurus Veg's Lemon Blueberry Almond Smoothie. Green Evi's vitamin-boosting Red Smoothie uses beetroot and frozen raspberries for optimal color and flavor. Strawberry Hemp Protein Smoothies  and Blood Orange Green Smoothies are blissful on their own, as well, or kick a little extra oomph in with a tiny sliver of fresh ginger – starting with a peeled piece no bigger than the size of your pinkie fingernail. Add more to taste if you wish.
Make the Night Before
This mouth-watering Chocolate Chai Chia Pudding is absolutely healthy enough for breakfast, as well as completely vegan – but requires two hours to fully set, meaning prepping it up the night before is in order. This variation of Golden Milk Chia Pudding with ginger (replace the ground ginger with fresh if you've got it) and orange is tasty too. And no autumn is complete without pumpkin spice something, right? Green Evi knows. Her Pumpkin Spice Chia Pudding brings you the maximum fall-flavored morning treat. Placing the prepared ingredients into small jars or other to-go containers to set makes a great dessert to pack in lunch boxes too, although refrigeration may be needed.
Hot Breakfasts Ready in Less Than 30 Minutes
Make these in the morning with pre-prepped ingredients the night before for even faster breakfasts!
3-Step Best Ever Vegan Breakfast Potatoes are delicious on their own with a tangy dipping sauce, or with a  Simple Southwest Tofu Scramble, with each taking 30 minutes or less from prep to plate! Easy 30-minute Vegan Breakfast Tacos, Savory Breakfast Salads (these actually only take 20 minutes total), and Tiramisu Pancakes (save time on these by pre-mixing the dry ingredients the night before when you soak the cashews) are all winning strategies for frantic fall mornings. Be creative and most importantly, enjoy!
Trending Vegan Posts