Arch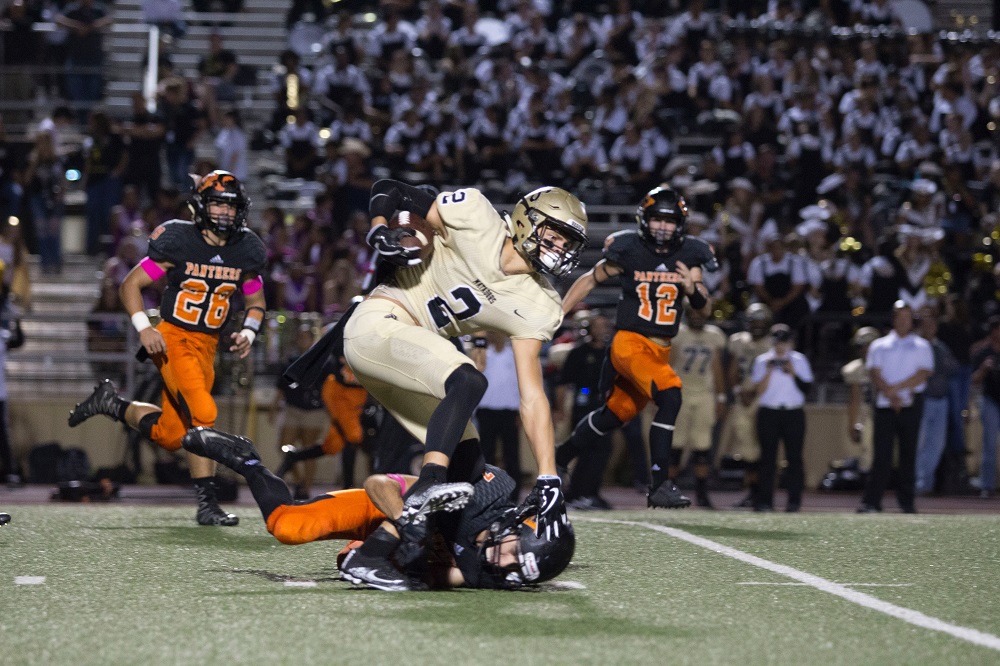 Whether it's football season or not, it's always a good time to show your love for the sport. If you're an NFL and college football fan, you'll want to show the world how passionate you are about the game and, of course, your favorite teams. And if you're a player, there's a whole new level to football captions on Instagram. From practices to major games, you'll want to document the best moments that you want to remember.
Instagram is a perfect place for football fans and players to do all of the above. Every football fan appreciates a good Instagram post related to their favorite sport and their favorite team. The thing that can make every post even better is a good caption. A good Instagram caption turns a good post into an outstanding post. Let's go over some of the best football Instagram captions out there.
Football Game Instagram Captions
Aside from cracking open a cold one and enjoying a game with your friends, you'll likely want to support your favorite team on social media, including Instagram! If you're lucky enough to be in the stadium watching the game first hand, you can take some amazing pics that people will love. Even if you're not, letting everyone know that you're watching the game is support enough.
If you're sharing your favorite NFL and college football moments on Instagram, here are some captions that you can add to your posts, or you can use these captions to inspire new Instagram caption ideas:
Caption Ideas:
"We searched Google and still couldn't find any competition."
"You have to play this game like somebody just hit your mother with a two-by-four." – Dan Birdwell
"First downs to touchdowns – that's how we roll!"
"Win from within."
"Leave it all on the field."
"I can't keep calm when football's on."
"All out, all game, all season."
"Work hard, hit hard, play hard, win easy."

Football Teams Instagram Captions
Whether you're a fan of a particular football team or a member of one, you know how much teamwork is important. There's no better way to share the spirit of teamwork than sharing your team's best moments with the world.
If you're proud of your team and want everyone to know it, a good caption can be a perfect way to express your pride.
Caption Ideas:
"One team, one dream."
"Some wish for it, we work for it."
"Champions play as one."
"Small town, big dreams."
"Coming together is the beginning, Staying together is progress. Working together is the success."
"A team above all. Above all a team."
"Teamwork makes the dream work."
"Win together, lose together. We are a team no matter what."

Football Motivational and Inspirational Captions
Motivation is an essential part of every football player's career. It's something that is needed on a daily basis. Many players have shared their words of motivation with the world and many people use them as a source of motivation not just for football but for other aspects of life, as well.
Here are some of the best quotes and captions that will let you keep your head in the game:
Caption Ideas:
"I found that while life drags on when you're losing, it marches on when you're winning." – Tony Dungy
"Better tomorrows come from hard work today."
"Victory requires payment in advance."
"To be satisfied with yourself is a sure sign that your forward motion has stopped."
"The greatest game one can win is won within."
"Hustle, hit, and never quit."
"How do you want to be remembered?"
"Don't plan to succeed, work to succeed."
"It's what you do before the season starts that makes a champion."
"Most football players are temperamental. That's 90% temper and 10% mental." – Doug Plank
"Ability is what you're capable of doing. Motivation determines what you do. Attitude determines how well you do it." — Lou Holtz
"football is like life – it requires perseverance, self-denial, hard work, sacrifice, dedication and respect for authority." –Vince Lombardi
"Football is an incredible game. Sometimes it's so incredible, it's unbelievable." — Tom Landry
"I want to be remembered as the guy who gave his all whenever he was on the field. " –Walter Payton
Funny Football Instagram Captions
Sometimes, but only sometimes, you can take the football life a little less seriously. If you're the type of person that people considers themselves a comedian, your Instagram posts need to reflect this. To make sure that happens, you should add some funny captions to your sports photos.
Caption Ideas:
"Football is, after all, a wonderful way to get rid of your aggressions without going to jail for it." – Heywood Hale Braun
"Actions speak louder than coaches."
"There's only a little difference between Champs and Chumps."
"I wouldn't ever set out to hurt anyone deliberately unless it was, you know, important – like a league game or something." – Dick Butkus
"We didn't tackle well today but we made up for it by not blocking."
"If you have everyone back from a team that lost ten games, then experience isn't too important."
The Final Word on Football Captions
If you're a true fan of the sport, there's no doubt that you're sharing your passion with the people all across social media networks. If you want to do it right, these captions can be a great addition.
Whenever your favorite team is playing or you need a motivation boost, these captions can serve as a perfect way of expressing yourself on Instagram. So when the next football season starts, don't forget to caption your posts with some great football captions!
If you liked this article on captions, you might want to check out this article on football hashtags.
Do you have ideas on some good football captions to use on Instagram? If so, please leave a comment below.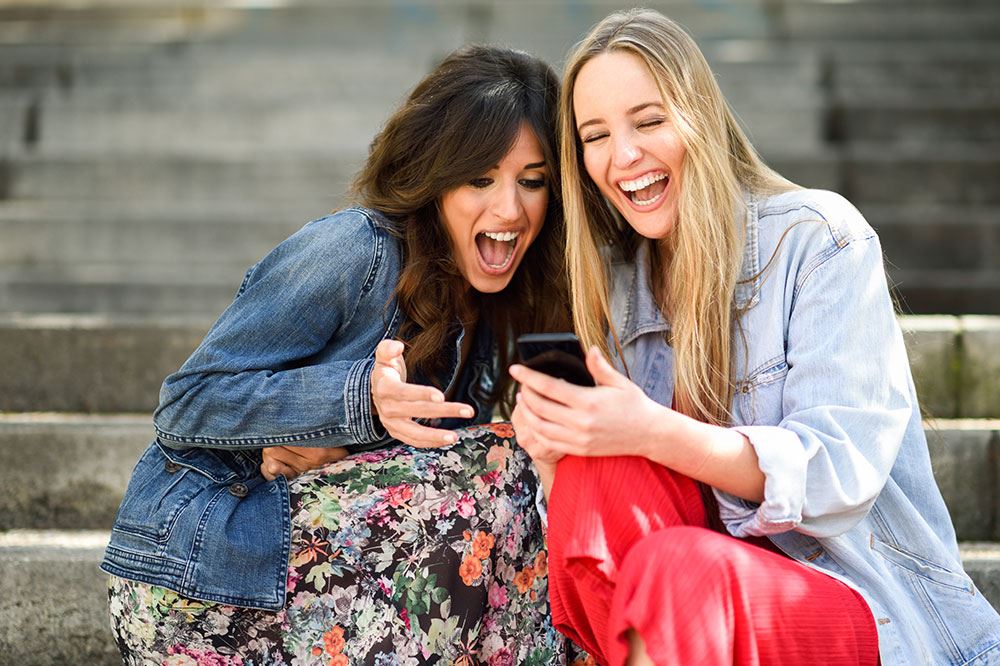 The Disney Plus streaming service premiered just over a month ago, and its impact on popular culture has been nothing short of fascinating. One of the original shows airing on Disney Plus is The Mandalorian, a spin-off from the Star Wars franchise.
It already sounds amazing, but nothing could prepare the world for the magnificent appeal of Baby Yoda. Oh, sorry, are you confused? If you haven't seen the show yet, he shows up in the very first chapter. The internet took one look at his huge eyes and the Baby Yoda revolution well and truly began.
Who Is Baby Yoda?
If you're having trouble relating to Baby Yoda memes, firstly, you might be too old to get memes, in general. It's a generational thing, perfectly normal. And secondly, there's a chance you're just confused by his name. He's not actually Yoda, the Jedi Master from Star Wars. And the events taking place in the series are set many years after the last movie was made.
For now, the TV show creators have purposefully left the explanation about Baby Yoda origin a mystery. Is he an offspring or reincarnation? Referred to as "The Child" in the current episodes, theories and conspiracies on the internet have abounded. Also, he's not an actual baby. Well, not in the human sense of the word. He's 50 years old. But if you consider that he's an alien species meant to live till the age of 900, then maybe it's fair to treat him as an infant.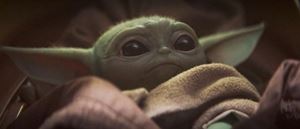 The Force of Memes
When a theme hits the nerve of a meme-loving audience, there's no end to the creative content it can inspire. It can become a sort of contest for associations and niche subjects. But what they mostly are is fun. Since The Mandalorian is still airing new episodes, audiences are eagerly awaiting another look, pose, or hopefully a word from the little green creature that has captured everyone's hearts.
What is it about him? He's a baby. Babies are cute. But he's a green alien baby with huge eyes and ears and a floating crib-like pod. You just want to pick him up and tell him he's cute. He's not a human baby, and not a puppy either, but a breed of his own, who's also very important and mysterious.
Twitter and the rest of the social media are flooded with Baby Yoda memes. There are entire pages with hundreds of thousands of followers dedicated solely to Baby Yoda memes, but there are several themes that are proving most popular.
Baby Yoda's Eyes
One of the more successful Baby Yoda memes is the one with a close-up of his glistening eyes and a caption above referring to something that has made you sentimental or sad. You can almost see a reflection in his adorable big eyes and reminisce about your childhood or an intimate moment from the past.
Baby Yoda vs Elderly Yoda
For now, most people sort of agree that Baby Yoda isn't actually Yoda, and his name is still pending. But is the vast majority are using the ambiguity about that to extract the most out of the meme machine possible.
For instance, putting a Baby Yoda photo against the old and wise Yoda from Star Wars creates a wonderful opportunity to emphasize and often caricature the differences between the two. Such as Baby Yoda portraying the Instagram version of somebody and old Yoda being a real-life representation. Or using the two images to portray the stark differences between Boomers and Millennials and Gen Z.

Baby Yoda Camera Roll
If you're at all interested in the Star Wars world, you'll absolutely understand why Baby Yoda is such a big deal to everyone. Yoda perfectly represents that world. He's the tiny, green fount of wisdom. And now there's one of his species, powerful yet still in need of protection. Every move and glance just makes you go "Awww", whether it's him holding out his hand, eating, or sleeping.
That's why there's a meme with Baby Yoda being himself as a phone camera roll. And the caption above poses the questions: "What you are looking at?"–the answer being "Nothing". No one needs to know how happy you feel just by looking at Baby Yoda.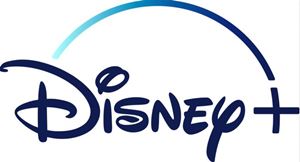 It's Baby Yoda's World
For now, anyway, it is. And he could stick around. But with memes, you never know. Some themes have stuck around for a long time, whilst others have faded away quickly. You can even get in trouble online if you post an outdated meme. Good news, Baby Yoda is trending everywhere, and he might just be here to stay.
So, jump on the bandwagon of Baby Yoda memes and make the most of it. All that cuteness is there to serve as an inspiration. And soon enough, maybe there'll be more answers about him, and the memes could take a different turn. Stay tuned.
What is your favorite Baby Yoda meme? Do you have one? Let us know what you think about him and the meme culture in the comments section below.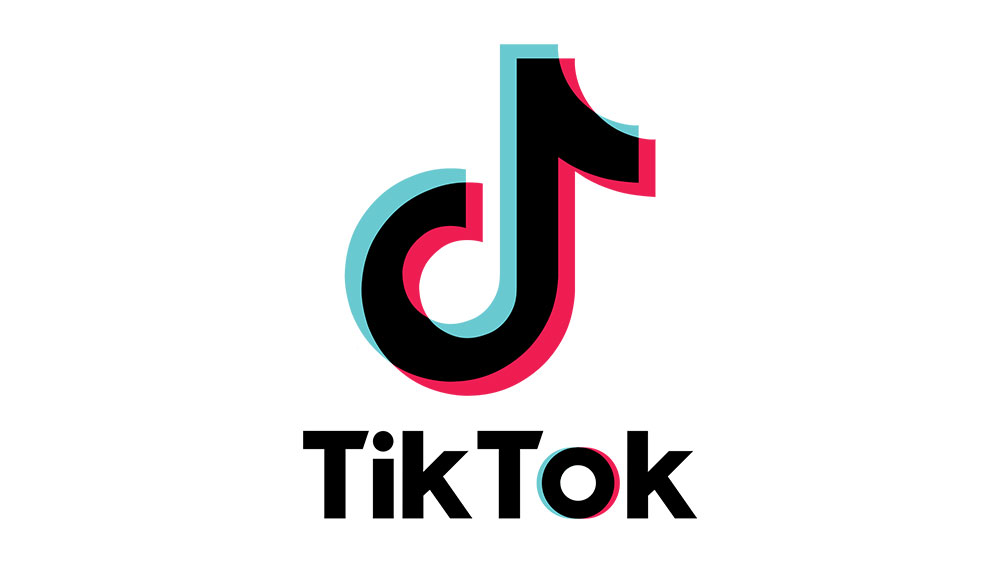 TikTok took the world of social media by storm, and the platform seems to be a step in front of the competition. Take a look at its official Facebook page – the posts offer a curated assortment of educational, entertainment, and funny content.
Speaking of funny, memes have put a smile on millions of faces ever since witty pixelated images started appearing on forums twenty years ago. Fast forward to today, and TikTok hasn't been immune to memes that take a unique spin on the user-generated content.
The following sections present the most eye-catching TikTok memes, so let's dive right in.
Top TipTok Memes to Make You LOL
The memes in this write-up haven't been categorized in any way. They are instead a reflection of the trends at the time of writing. Given the video nature of the platform, some of the memes are actually short clips rather than static images.
Be that as it may, swiping your way through the memes category on TikTok is bound to give you a good laugh. Plus, there is a profile that specializes in memes for children.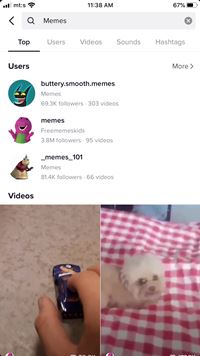 1. Do Your Parents Love You
The setting is – two teenagers, and one is interviewing the other about the parent's feelings. It doesn't seem like much by itself, but once you see and hear the answers, it becomes hilarious.
In all frankness, this one is oriented more towards the youngsters and might be a bit insulting at the time. But then, it's all benevolent teen antics that have been trending for some time.
2. Shuffling a Flight of Stairs
Memes and challenges go hand in hand, and some creative girls have devised one that's gone viral. Since then, thousands of users recorded their best dance moves up and down a flight of stairs. Believe it or not, there are even tutorials on how to do it without breaking your neck.
One of the things that make this meme so popular is the fact that it takes full advantage of TikTok software. You get to dance and lipsync to your favorite tune, spice it up a bit with some filters, and ask the happy feet community to join in.
3. Gummy Bear vs Adele
This one took some planning and video editing, and the final result is one of the cutest TikTok memes to date. It all starts with a single gummy bear singing "Someone Like You," and then a chorus of gummy bears jumps in to carry the song.
The cool thing is that the gummy bear crowd seems to extend as far as you can see. Needless to say, the original meme inspired a bunch of other users to create similar stunts with hundreds of munchy delights.
4. Amazing Jobs
Okay, this one might not fit the meme definition 100%, but it surely earned a place on the list of funniest things on TikTok. People post videos of doing unique, interesting, or odd jobs, and this is a great way to find talent on TikTok.
On the other hand, there are a bunch of true-and-true meme spin-offs with the same theme. They depict people pretending to do super creative or tough jobs. Either way, these memes and viral clips are addictive and have the wow factor.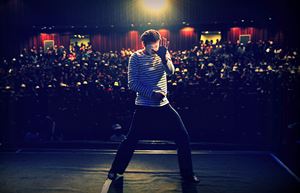 5. Dancing/Singing Pets
The dancing or singing pet memes have now become an entire genre that, in a way, pays homage ABC's "America's Funniest Home Videos." But, one would think that social-media-savvy users have grown weary of dancing dogs, singing parrots, or beat-perfect cat moves.
That couldn't be further from the truth, and if you search for #pets on TikTok, the top results are bound to be memes. However, it remains to be seen if any of the winged or four-legged companions have the same charm as the Grumpy Cat.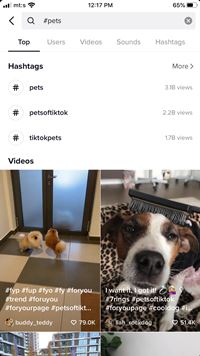 6. Is Taylor Swift the New Elvis?
The release of the hit single "Me!" confirms that Taylor Swift is a musical force to be reckoned with. But the song alone is not enough to make it meme-worthy. Swift's video is a carefully orchestrated succession of choreographies, captivating scenery, and exciting costumes.
Combine that with catchy lyrics, and you get a winning combination for a trending meme. Of course, this isn't only the case with Taylor Swift.
7. Door to Another Universe
This one has become quite popular in China, and the original video looks like a part of an advertising campaign. Assumptions aside, a person steps out of a subway train and into a dreamy universe made entirely of CGI.
That being said, some careful editing and you don't need fancy graphics to create a similar meme. Let's say you step out the train and right into your grandma's apartment. Like with the rest of them, the door to another universe meme offers a good playground for interpretation.
All Fun and Games
Due to the transient nature of the TikTok videos, the memes featured in this article might be on the wane by the time you get to them. Nevertheless, there's always the Trending section on the app, which is the best place to find the next big thing on TikTok.
What's the best meme you've ever seen? Have you ever made your own meme? Give us your two cents in the comments section below.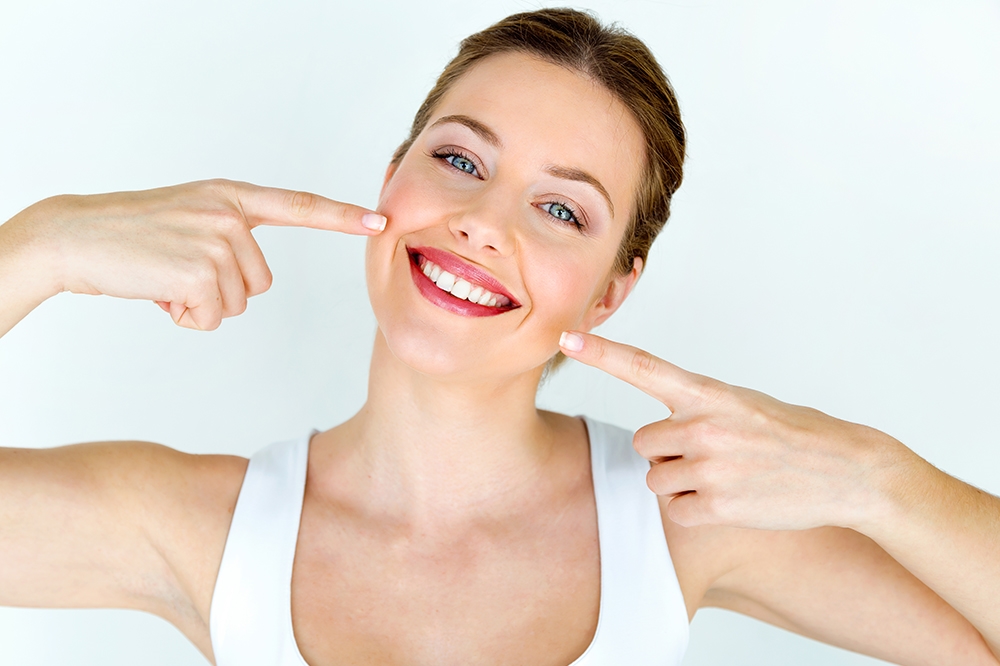 Yes, Instagram is oozing with #foodporn photos. For some reason, people seem to love taking pictures of sometimes gorgeous, but usually pretty ordinary meals and putting a bunch of hashtags on them. In all fairness, if their audience didn't like looking at photos of food, this trend would have withered away years ago, yet, for some reason, it has remained popular for almost a decade now.
However, if there's any photo "genre" that beats food-related pics any day of the week, it's the good old human smile. Yep! You read that right. And when you think about it, everybody tends to smile in their photos: whether they're doing it out of awkwardness, shyness, or simply because they want to present themselves as being happy, one thing is for certain: we love smiling and looking at people smiling.
A great smile-themed photo deserves an equally great caption, and that's where this article will help.
Celebratory Smiles
Weddings, graduations, newborns – these are all celebratory reasons that put smiles on our faces. We are happy, and we can't stop showing it. Nor should we! Celebratory smiles are perhaps the most honest kind. When it comes to captions, being honest and looking into your heart is the best way to go here.
Think future, love, inspiration, as these are the feelings that will help you get inspired to come up with fantastic captions for your celebratory photos.
Caption Ideas:
"No one can resist the unique bright power of a smile."
"Smiling – the best contagious thing in the world!"
"An honest smile is a true reflection of unconditional pride."
"There is no expression as powerful as a smile."
"Smile until your face hurts!"
Laughing and Smiles
Some people might say that laughing and smiling are two completely different things, but they aren't really. Think of laughter as a loud expression of happiness and smiling. Laughter is most commonly present when hanging with friends and loved ones: someone will tell a joke, a funny story, or engage in banter, everyone will start laughing, and someone will snap a photo.
When putting the photo of yourself having a good time with those closest to you, think "fun!" Reflect on the years you've spent together with your crew, and think about all the future good times that you'll be having.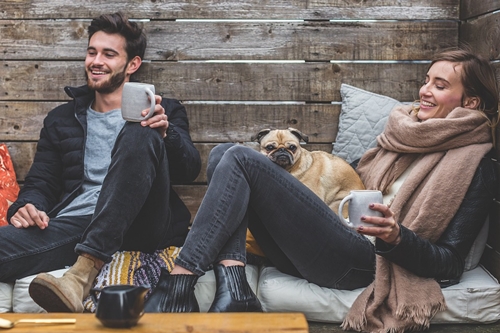 Caption Ideas:
"Laughing is just smiling out loud."
"Smiles and laughter are the basis of every friendship."
"My crew always puts a smile on my face."
"I keep the most honest smiles for my family."
"Laughter, smiles, and love – all a person needs."
Smiles of Love
No one puts a smile on our faces as easily as our significant other. However, this is a different kind of smile – it's a smile that speaks out of your eyes, if that makes sense. It can be a fiery smile of passion, or a smile of understanding that breathes love.
Think equality when coming up with these captions. People in love are two peas in a pod, it's always them versus the entire world, and that is perfectly understandable. Keep the following image in mind when trying to come up with captions for the smiles of love: a sharp image of the two of them, with everything around them blurry. If this is a bit too much of an artistic explanation for you, here are some examples.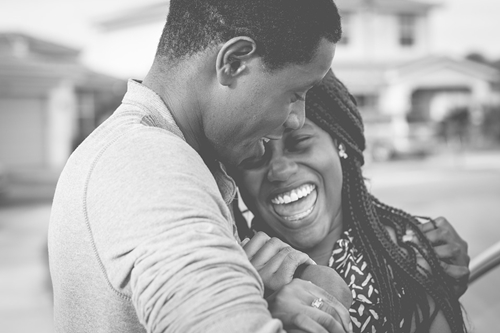 Caption Ideas:
"True love is contained in that particular smile. You know the one."
"When you smile, everything else gets blurred."
"That moment that you realize that he/she is the one."
"Know how to put a smile on her/his face."
Selfie Smiles
Okay, so the selfie hype isn't likely to go anywhere anytime soon. People may say that selfie smiles are something posers do, but to be fair, we all do it here and there, whether we're trying to look cool or goofy. We can't teach you how to smile when taking a selfie, but we can help you decorate it with a perfect caption.
When captioning selfie smiles, think "humor." Try to be funny, witty, and lighthearted.

Caption Ideas:
"Learn how to smile anywhere."
"To smile is to make yourself happy."
"Greet every day with a smile, and it will smile back at you."
"Selfies are for smiling back at yourself."
"It takes little to capture a perfect smile."
Smiling Tells Half the Story
Coming up with smile captions is fairly easy because your smile already tells the story halfway through. Smiles help us get rid of the negative energy, but evoking them isn't always easy. If you already want to put photos of smiles out there on the internet, a cool caption will take you a step further.
What would you write below your best smile-themed photo on Instagram? Share your caption with us in the comments below.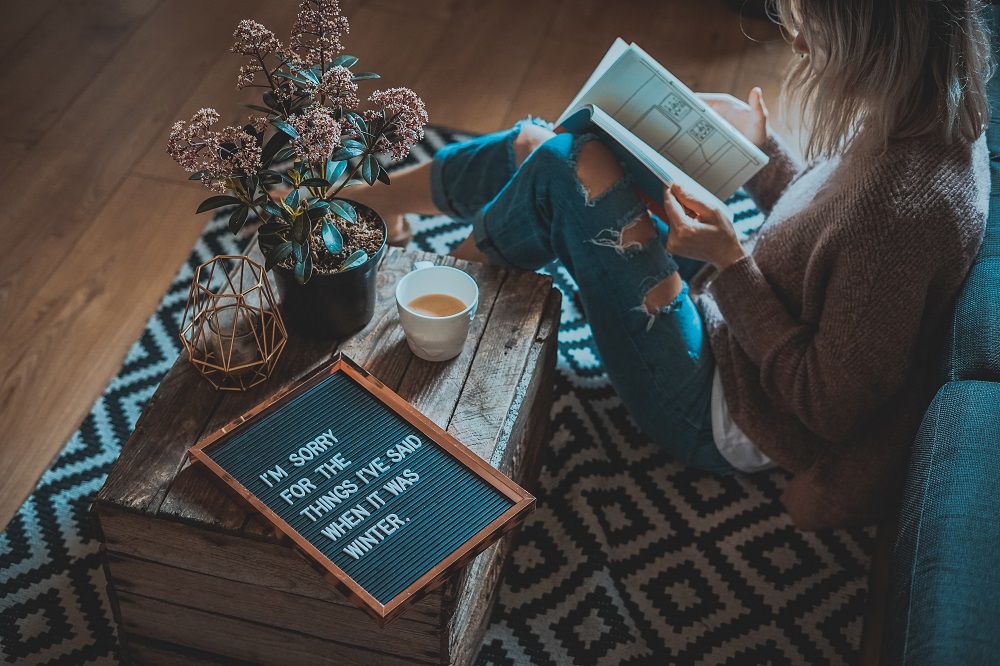 We all make mistakes and sometimes inadvertently hurt the ones we love. A simple "sorry" is often all it takes to make things right. But as we all know, saying sorry is never easy, especially when you have to tell it to someone's eyes. Even if you're courageous enough to give it a try, your nerves can get the best of you, you may start speaking incoherently, and your apology won't come out the way you planned it.
In situations like these, a heartfelt, carefully worded text message might be a better solution. If you've hurt a loved one and want to ask for their forgiveness, the following 15 "I am sorry" texts could help.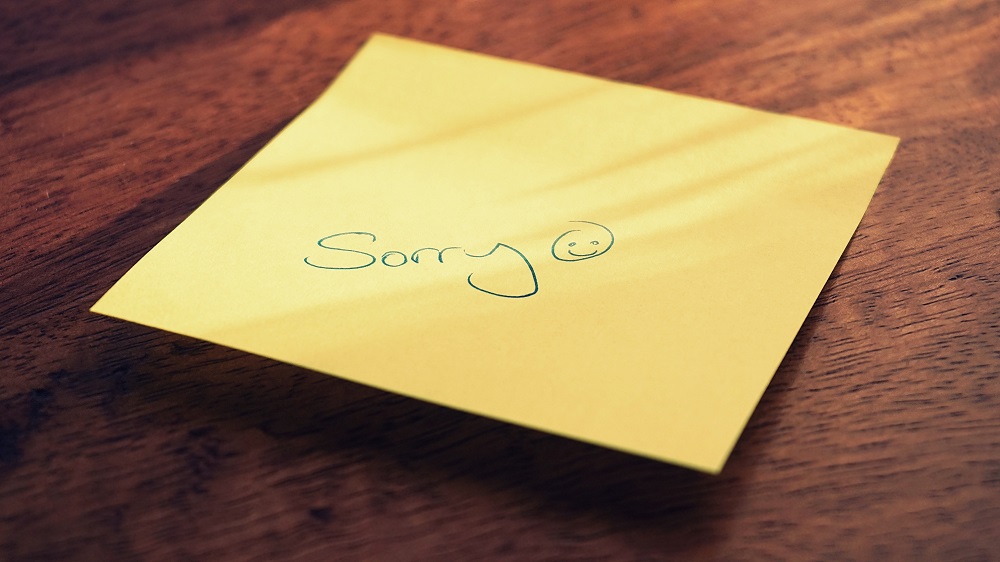 General Apologies
If you don't want to get into the specifics of the argument and add fuel to the fire, try one of the following quotes:
Words can't describe how sorry I am, but I want you to know that I really am sorry. Please forgive me.
I can't begin to tell you how stupid I feel. I have managed to hurt the feelings of the single person I love and care for more than anything else in this world. I am deeply sorry, and I sincerely hope that you can forgive me for it one day.
My darling, you have every right to be angry with me. I only want you to know that I am terribly sorry for hurting you and that I love you so much.
I know I have made a mistake, my love, but I'm putting my ego aside and admitting that I have acted wrongly and foolishly. I hope you can see through me and realize how deeply sorry I am.
I know saying sorry won't make up for the fact that I disappointed you, but I hope at least it shows that I have realized my actions and regret them deeply. Forgive me, my love. I am sorry.
After our fight, I had a lot of time to cool down and think things over. I realized one thing – how much you really mean to me. Please forgive me.
I cannot promise that we will never have another argument again, but at least I can promise to be more thoughtful, understanding, and patient. Please give me another chance, and I will try to be a better person. For you.
I am sorry for not being the person that you deserve. I will try my hardest to do better from now on. I love you so much and can't stand seeing you hurt. Please forgive me.
My love, I would never think of hurting you because I would only be hurting myself by doing that. I hope this message can make things right and show you how deeply sorry I am.
If I could put my emotions into writing, I'd write how deeply sorry I am to have wronged a precious soul like yours. Please, try to let go of your anger and forgive me.

Broken Trust
Some of your actions may cause the person you care for the most to lose trust in you. While a simple text message won't magically rebuild that trust, it can be a good first step in the right direction.
The following five messages can help:
I know that I ruined your trust of me. Please forgive me, the last thing I wanted was for you to doubt me and my intentions.
I can't tell you how sorry I am for betraying your trust. I failed to treat your trust as the treasure that it is. But I can promise you one thing – I will work hard to earn that trust back from you.
I am so sorry that I lied to you. I know that your trust in me is shaken right now, but I will do anything to prove that you did not make the wrong decision by trusting me in the first place.
Things can't just go back to the way they were overnight, and I know that. But believe me – I will spend all my days doing everything I can to earn your love and your trust back.
My love, I know that trust is like a crystal statuette – it is very difficult to maintain but very easy to break. The latter was never my intention. Please forgive me and don't be mad at me.

Your Turn to Apologize
Has one of these 15 messages helped you rebuild trust with your partner? Do you know any other short, text message-friendly quotes that could help resolve arguments between two people in love? Share your quotes, thoughts, and experiences in the comments section below.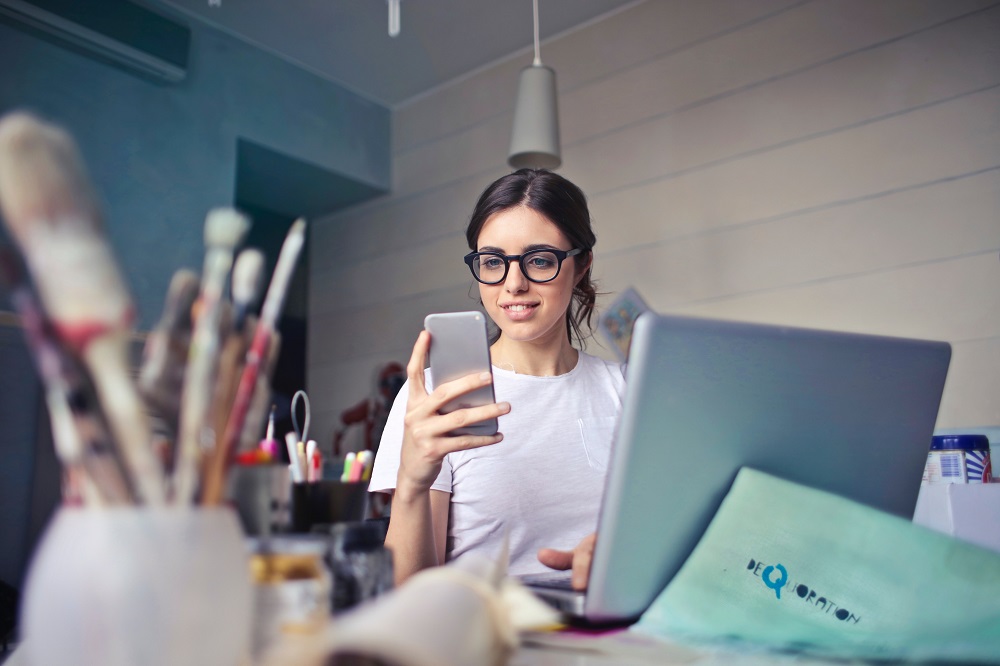 If you can't stand being away from your wife or girlfriend while she's at work, why not send her a nice text message to let her know how much you love and miss her? A heartfelt, flirty, or just plain funny short text is sure to put a sincere smile on her face and at least for a moment help her forget about her busy workday. Plus, she'll be more motivated to excel at work knowing that you'll be waiting for her at home in the evening with a big smile, a heart full of love, and maybe even a cozy candlelit dinner for two.
Are you looking for a perfect text message to send her at work? Here are 10 excellent ideas to consider.
Miss you already!
She's having her morning coffee and getting ready to start her shift, only to find this message waiting on her phone. What a great way to kick off the workday, knowing that someone's always thinking of her.
Hi honey, how's your day going?
Nothing says "I love you" like showing interest in how your other half feels and what she's up to. Ask her how her day is going, let her vent if she needs to, hear her out, and show understanding. It will mean more to her than any gift money can buy.
Thinking of you. I hope your day is going well.
Similar to the previous message, only this time it doesn't require an answer. This is perfect if you know she's too busy to text back and don't want her to feel guilty for not responding.
Hi honey, just making sure everything's okay at work.
Here's another variation on the previous two messages. If you haven't heard from her in a while, this is a good way to check in. She can respond with a smiley face or write a proper reply – it's all up to her.
Only 2 hours and 37 minutes until I see you again!
Can't wait to see her again after work? Why not send her a quick message to tell her that you're already counting down the minutes? Just make sure to get the time right, or else she might get some ideas.
Don't tire yourself at work today. Save some energy for later – you'll need it.
If you think about it, this message works three ways. Firstly, you are acknowledging that she's a hard worker and that you respect her for that. Secondly, you are sending her a reminder that, despite her strong work ethics, she still has to find some time to have fun. Finally – and perhaps most importantly – you are letting her know that you'll make all the arrangements so she can have some fun in the evening.
I can't wait to snuggle later.
Why beat around the bush when you can just tell her what's on your mind? Add a cute animal-themed gif to the message and you're sure to put a smile on her face.
Would you mind checking your purse very quickly? I think you took my heart with you when you left for work this morning.
Sure, this message might be a bit cheesy, but in a world where everyone is so serious all the time, a little light humor can go a long way. Add a winking face, and you'll surely provoke a chuckle.
I couldn't get any work done today because all I could think about was you.
This is another great way to tell her how much you love her. With all the work piled up on your desk, she's still the only thing you can think about. How romantic is that? Just try not to ignore work for too long, or you might have to look for a new job very soon – and surely neither of you would want that.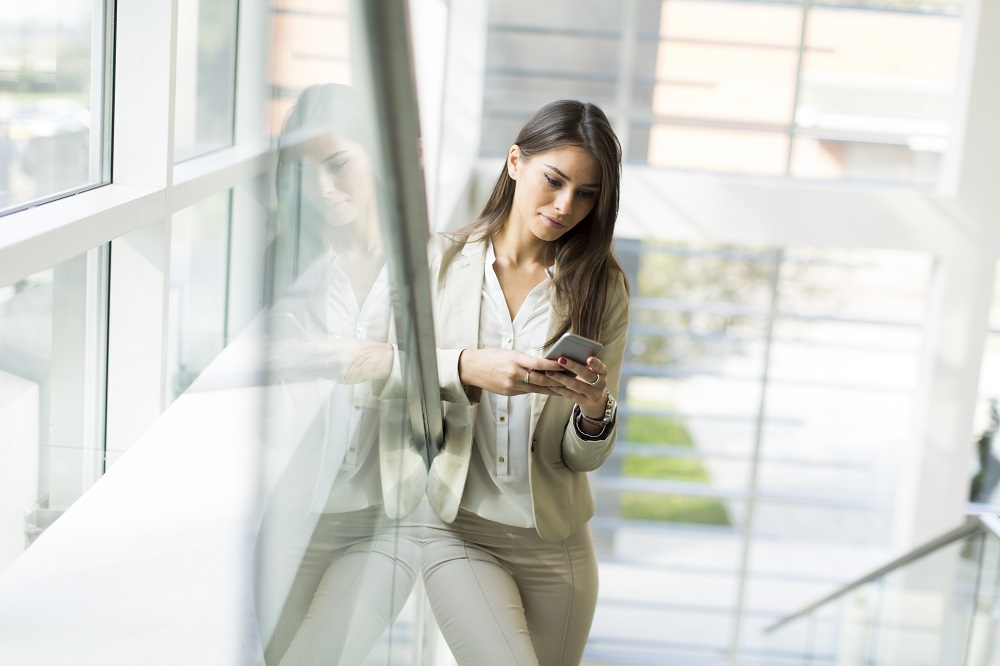 What Would You Write?
If you had to express your love and affection for your wife or girlfriend in 160 characters of fewer, what would you write? What message would you send to put a smile on her face during a busy day at work? How would you flirt with your crush via a text message?
Share your text ideas – safe for work, of course – in the comments below.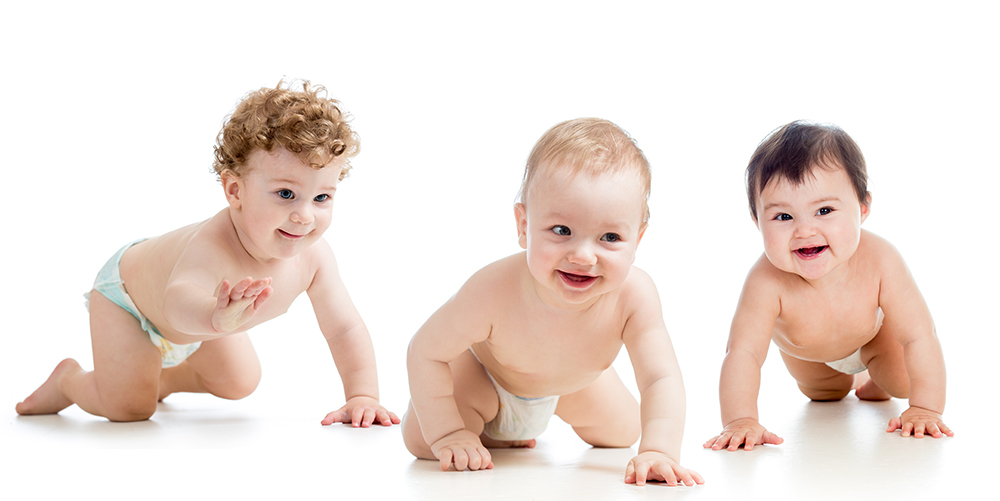 As a new parent, you must be bursting with happiness. When people are happy about something, they tend to want to share it with the world, and social media and babies go hand-in-hand perfectly.
No matter whether your newborn is small or big, regardless of whether he/she smiles a lot or cries all the time, the photos will be there. You'll upload them and expect awesome feedback. Nailing the caption is pretty much half the job.
Cuteness is a general underlying theme when it comes to babies, but whether you emphasize it in your captions hugely depends on how you want to appear as a parent. That's right, captions are your canvas here and they do happen to matter a lot!
Cute Captions
Some will cringe at these, but every parent will understand instantly. You might've cared about being cool in high school, you may have even continued caring about it in your adult life, but when it comes to babies, no one cares about being cool. That's because every new parent is cool to begin with.
Cute baby captions are easy to do because they mostly revolve around your thoughts when next to your kid. These captions should reflect love, deep care, and nurture, but you shouldn't be afraid to add a teensy bit of humor.
Caption Ideas:
"Well hello there, cutie!"
"I thought love and happiness were obvious things. Then you popped up."
"True happiness is one snuggle away"
"We gave you life. You return more and more with each passing day."
"There is nothing like the unconditional sense of motherhood pride."
Cool Baby Captions
Showing deep affection for your baby is more than fine, it is encouraged. Some people, however, like to keep the loving side of parenthood intimate and prefer to internalize it. This is also completely fine. The goal here is to show that parenthood isn't scary, even though it might be at times.
Saying modern, popular stuff is key here. You've probably been hanging around the internet enough to, well, get the hang of it, so rely on your, probably detailed, knowledge of the world of internet, abbreviations, and memes.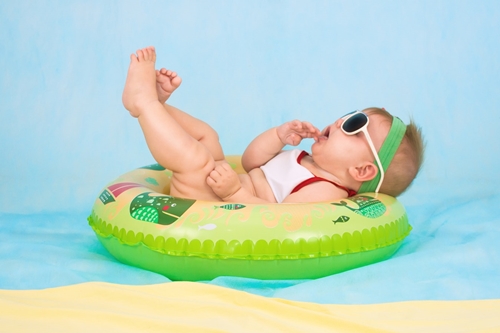 Caption Ideas:
"Tfw your 4-month-old boy already knows the game."
"Inb4 you guys look so cool. Ye. We know. B)"
"Where the party at? These BFFs are rockin' it tonite!"
"We're rockin' the cradle tonite!"
Funny Baby Captions
If you're a new parent, get ready for stress, lack of sleep, but also a ton of ridiculous situations. There's going to be poo, pee, and baby spit everywhere. At some point, however, you're going to have to learn how to laugh about it. And you better believe that the funny stuff tends to happen around babies a lot. Once you've gotten the hang of taking a look at what would frustrate you mere weeks ago and having a laugh about it, you've pretty much mastered funny baby captions.
The aim here is to evoke the funny aspect of parenthood, which is an absolutely integral part of it. Funny situations cause laughter, and that is good for everyone involved, so just go with it.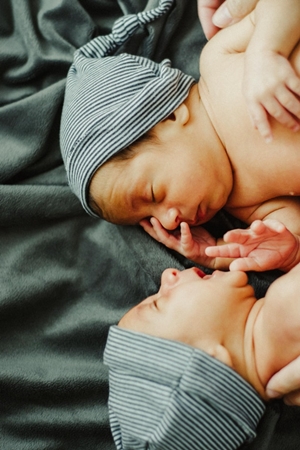 Caption Ideas:
"With large baby, comes great responsibility."
"That Golden Brown song takes on a brand-new meaning when you have a baby."
"This dude's got a better game than me. Sorry, mom."
"Baby got back!"
"Get a diaper load of the moves on this one!"
Inspiring Captions
Babies are cute, funny, and can even make you look cool. But most of the time, the unique power of babies is inspiring. Babies are capable of making you wise, fun, and funny as nobody else can. Inspiration is what you really feel most of the time when you're around your child, so sharing those enthusiastic feelings in your captions is perfect.
Here, you're aiming for wisdom. Thoughts that tell the truth, inspire, yet make you think. You can use quotes from other people, meaningful thoughts that you've riled up over the years on this planet, or even think up your own wise words.

Caption Ideas:
"To give life feels like nothing else. You haven't truly lived until you've created life out of nothing."
"Babies are natural BFFs. They rely on you for everything, always stick by your side, and give back so, so much."
"This world is lucky to have you."
"I will never again give this much back to our planet. Great things are your destiny."
Babies, Babies, Babies
As a new parent, you probably won't be posting much other than the pics of your child for a while, and this is completely fine. Your pictures are going to be full of inspiration and the captions are going to come on their own.
Do you have any cool baby caption ideas? What's your take on parents sharing photos of their newborns on social media? Share your thoughts and captions in the comments below!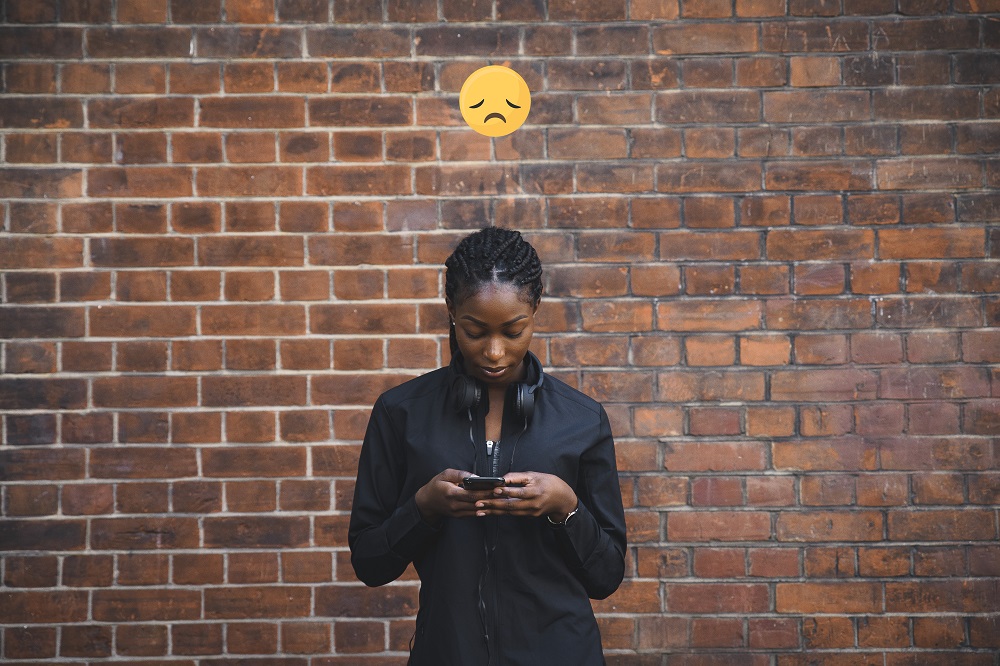 Is your loved one going through a rough patch? Whether it's a recent problem or has been going on for a while, being there for her can help you cheer her up and, in more serious cases, save your relationship.
At this point, many lose patience or fail to understand the emotional instability of their loved one. Don't be like that. If your girlfriend is suffering and you are not near, the best way to show support is through a message. The right words can make her feel better.
But keep something in mind – when dealing with sadness or depression, a person may not take well-meaning messages well at first. You have to understand and accept that. If you have a bad reaction to her bad reaction, you'll only make matters worse.
If your girlfriend is not in a good place emotionally, a few simple text messages could help you cheer her up. Discover now some of the best messages you can send her.
Messages of Support
Showing your support will prove to your girlfriend that she can lean on you when she needs it the most. With these texts, you'll remind her you are there for her. Keep your messages simple and sincere.
I know things are not that great now, but you have my full support. Always. Remember that.
It's not easy to accept some things that happen in life. Everyone fights their own battles, but you don't have to fight them alone. I am here for you.
You are not alone, love. I will be by your side whenever you need me. I'm not perfect, but I will do my best to be what you need me to be.
I understand that you are going through a really bad time. I will give you as much space as you need. But if you ever feel like you need to talk to someone, you can always count on me, love.
Whatever is going on right now, you don't have to worry that you'll be alone. I love you and I am here for you.
No matter how bad it looks now, you will be happy again soon. I may say hurtful things sometimes but believe me when I say I can't wait to see you happy. When you are happy, I am happy.
No matter how bad you think it is, I'm here. Just a phone call away. Remember that.

Messages About Being Together
Sometimes, all she needs is a little reminder that you're in this together with her. Here are some messages that remind her that being together with her is one of the best things in your life.
We promised we will be together in both bad and good times. Now the bad times have come, and I am here for you. You can always count on me to support you.
We've been through a lot together. We've had great times and bad times. Now it's not so good, but we'll make it through. Every obstacle makes us stronger. Unites us. I want to overcome this obstacle with you. I want us to grow stronger together.
I know that you think you are alone and sad. But you are not. You are with me, and we are strong. We are going to overcome this.
I want to listen to you. I think that would help. If you want to talk about how you are feeling, call me. Call whenever you want. I am here for you.

Messages to Cheer Her Up
Sometimes, a few sweet words can soothe her sadness. If your girlfriend is just a bit unsure of herself at the moment, focus on what makes her special. For example:
You are such a beautiful person. Everyone thinks this, not just me. I hope you realize this. I'd have a hard time finding someone like you.
I know sometimes it feels like nothing is enough, but you are enough for me. I don't need anything else but you. Please understand this.
I am so glad you exist. You mean the most to me. Maybe I don't always say it, but it's the truth.
My love, I want you to be happy. I know the world can make you feel down, but I will do my best to help you any way I can. Trust me. I want us to have a future together. I want us to be happy together.
The world might seem gray now, but I think we have enough colors in us to paint it any way we like. We can be happy together. So happy!
You blow my mind all the time. You drive me crazy. In the best way imaginable. I wouldn't give you up for anything. I want you to tell me everything that makes you unhappy. I'll do my best to change if I have to. I want to be the person you need me to be.
What About You?
Cheering up a sad person is an art. Cheering up your girlfriend is even harder. But if you prove to her that you are there for her, if you're willing to admit your faults (if you're the cause of her upset), you can do it. And you should do it. In fact, she's probably waiting for you to do it.
Use the messages in this article as an inspiration. But you can probably create even better messages yourself. If you do, please share them with us. Write them in the comment section below. Nothing heals the heart so well as the right words spoken at the right time.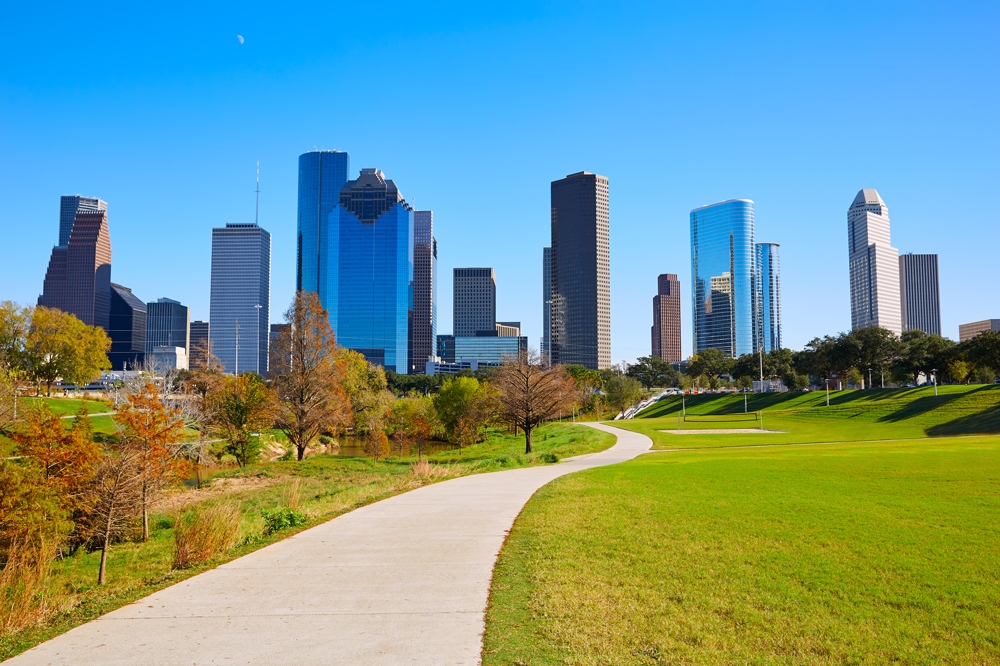 The largest and most populated city in Texas, USA, Houston is a hub of vibrant and diverse cultures, tastes, and styles. America's most ethnically and racially diverse metropolis has a huge arts scene, a multitude of parks, and the world-famous Space Centre. With all these options and more, there's a huge range of beautiful and fascinating locales and subjects to capture.
A picture may speak a thousand words, but the perfect caption can elevate your efforts to new heights. Finding the right caption can be trickier than it looks, though. Whether you want to highlight the bustling life of the city, the serenity of its green spaces or the gastronomic delights of its food scene, the tips you're about to read can bring your intent into sharper focus and help you find the right words for the job.
Street Art
Stepping out onto the streets of the city is to immerse yourself in its famous street art. With its yearly Mural Festival and the recently opened Graffiti and Street Art museum, the local artists are constantly inspired to provide the city with their latest off-canvas pieces. This, in turn, leads to plenty of excellent photo opportunities to capture works that might not even be there the next time you visit.
When taking photos of street art, you are providing a snapshot of the artistic lifeblood of the city. Captions trying to capture this feeling can go a long way to bring out the best of your pictures.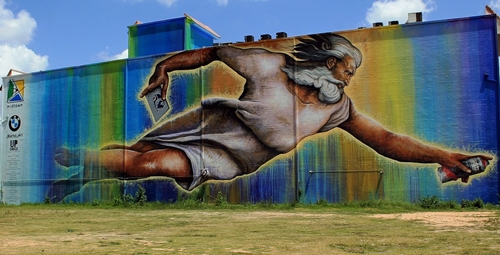 Street Art Caption Ideas
"The bright colors expertly sprayed here feel like a mirror to the energy of the city itself."
"Houston's melting pot of cultures is plastered on its walls."
"I love how you can feel the passion of the city in this painting."
"To get a feel for what Houston's about, you need to do little more than look at the wall next to you."
Dandelion Fountain
Donated to the city in 1978, the Gus S. Wortham Memorial Fountain has since become a favorite landmark for Houstonians and is especially loved by dog walkers. The fountain's relatively simple brass and lacquer construction belies the incredible pictures that it can provide. The Buffalo Bayou Park it is found in is a popular destination for locals and tourist alike and a source of a wealth of photo opportunities.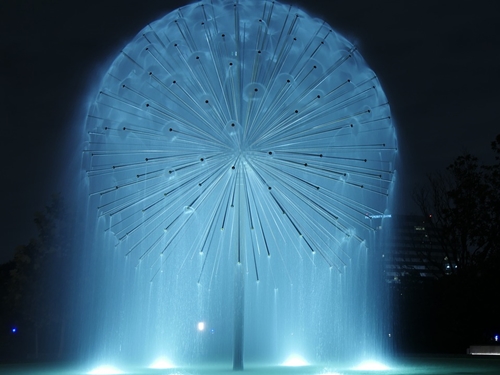 The fountain is something of a sculptural version of a city park, in that it is a man-made piece of nature brought into the heart of the city. Parks are a slice of green among the grey edifices of a city, and the inherent contrast of the pastoral with the urban can be brought to life with the right caption.
Dandelion Fountain Caption Ideas
"City parks are a place of contradictions, and you'd be hard-pressed to find a bigger one than a metal dandelion spraying water, surrounded by skyscrapers and dogwalkers."
"Families cool off in the droplets of water the breeze has stolen from the nearby fountain."
"You might not be able to blow this dandelion away, but you can still make a breathless wish."
"The fountain's spray blows like the seeds of its smaller siblings."
Lyndon B. Johnson Space Center
Whenever you hear an astronaut talking to "Houston," this is where their calls end up. The Space Center has been the home of manned space flight in the US since July 1966. It's seen some very human dramas set against a very industrial backdrop. While the center itself may not be a source of inspiration, the artifacts on show surely are. A near-perfect condition Saturn V rocket is one of the most evocative showpieces, as it was this enormous vehicle that pushed men all the way to the Moon.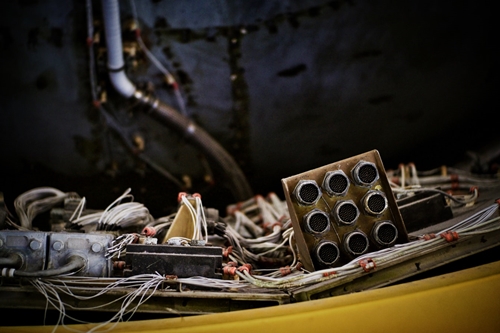 Space is a very dangerous place to go, and most of the people who have made it possible have worked here. Human courage and ingenuity are rarely as well-disguised as they are by the stark mechanical surroundings of practical science. Evocative captions can make the difference between a picture of machine parts, and a slice of history.
Space Center Caption Ideas
"This innocuous pile of scrap might not seem like much, but to the astronauts of Apollo 13 it meant they could still breathe tomorrow."
"It's hard to not be blown away by the sheer scale of NASA's achievements, perfectly symbolized by the incredible Saturn V rocket."
"In this room of diodes and Bakelite plastic, everyday decisions were being made that meant life or death to the men beyond the sky."
"On this stretch of concrete began stories of triumph and tragedy."
Houston Zoo
Houston Zoo is the second most visited zoo in the US and has a wide range of exhibits and habitats, showcasing animals from around the world. Run by a non-profit corporation, the zoo is involved with many conservation programs both locally and worldwide to help save animals in the wild. Animals can make for some of the best subjects for a stunning photo, especially with a bit of patience and luck.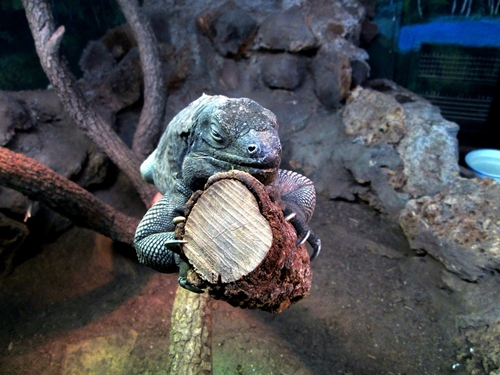 It's hard to deny that taking photos of animals in captivity isn't the same as it would be in their natural habitat, so there's no point shying away from that in your captions. You don't have to point it out, of course, but it might help to draw awareness to the contrast.
Houston Zoo Caption Ideas
"King of the Concrete Jungle – The head of Houston Zoo's pride patrols his domain."
"The bare necessities provided for by his keepers, this black bear is free to relax."
"There's something inherently strange about seeing bull elephants playing in a swimming pool in the middle of Texas."
"The animals of Houston Zoo are behind bars so others don't have to be."

Houston, We Have a Caption
These are just a sample of the many sites to see around the bustling metropolis of Houston. There are over three hundred parks, one of the best dining out experiences in America, and an incredible performance scene. Try to capture the diversity of the city's inhabitants and the artistic lifeblood constantly flowing around you.
If you've got any favorite pictures of Houston with captions that you're proud of, we'd love to see them, so share them in the comments below!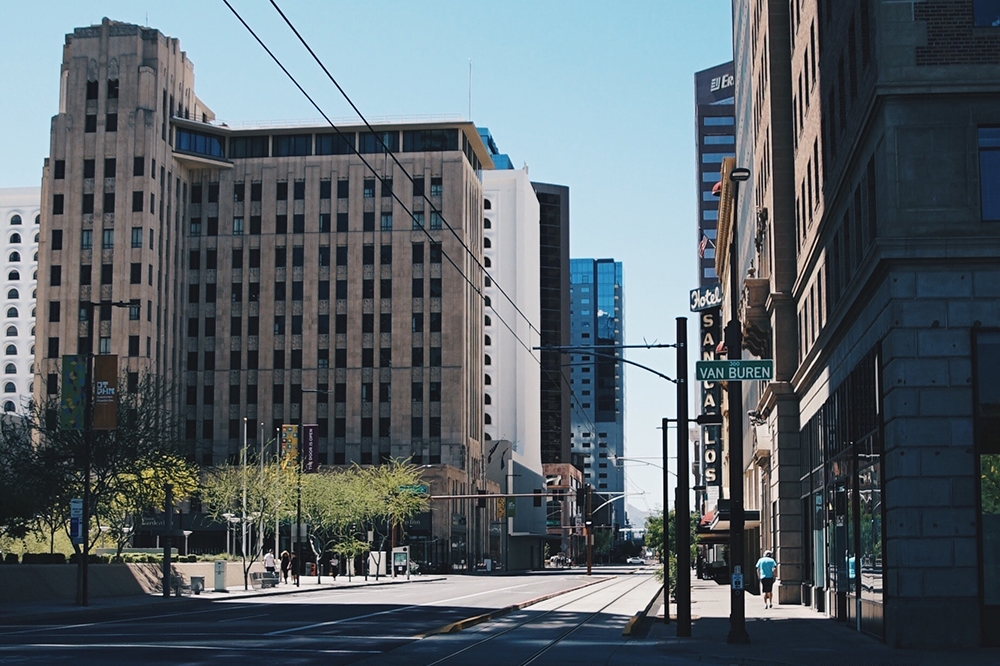 One of the jewels of America's deserts, Phoenix sees more sun each year than any other city in the world. Once the home of little more than cattle ranches, citrus and cotton farms, and copper mines, today's Phoenix is a city filled with high-tech companies and fascinating architecture.
Like its mythical namesake, Phoenix is in the middle of a resurgence following the Great Recession of 2007-2010. It has a fast-growing art scene, over 200 golf courses, and loads of parks, not to mention being the primary starting point for visiting the nearby Grand Canyon.
There are plenty of chances to take a special picture and improve it immeasurably with a fitting caption. It's a task easier said than done, which is why we've come up with a few ideas to get your creative juices flowing.
The Desert
Phoenix is as dry as the Sahara Desert. For about a third of the year, residents don't see temperatures below triple digits (in Fahrenheit). After all, it's a city built in a desert, and people call it Sun City for a reason.
Take advantage of this, America's biggest kick of sand into nature's eyes, by contrasting the stark beauty of the desert with the paradoxically green, rolling fields of the city's golf courses and parkland.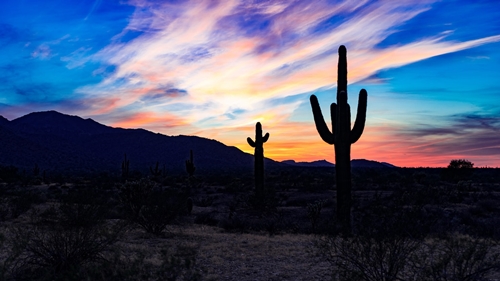 Desert Caption Ideas
"Mere miles from the city, dawn breaks silently over the sands and shrubs…"
"There's a reason Phoenix was so much smaller before they invented air con."
"It might be hard to find a golf ball out here."
"Breathtaking views just outside Arizona's capital."
Architecture
Phoenix's location has inspired a unique tradition of architecture, which makes for a city filled with fascinating and unconventional buildings. At times it feels as if you are walking through a 1960s vision of the future, and at others as if the city is trying to integrate itself into the desert around it.
The right caption for your street photography can help to express the feeling you are trying to capture and highlight just why this picture of a building is worth paying attention to.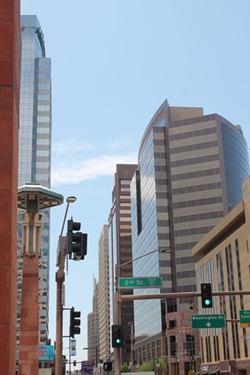 Architecture Caption Ideas
"Walking Phoenix's high street is like stepping into an old sci-fi flick."
"The flat lines and broad faces help to protect against the unending beating of the sun."
"Sandy hues show the desire to integrate rather than conquer."
"When there's this much natural light, you might as well use it!"
Fine Arts Scene
Fine arts have been on the rise in Phoenix in recent years, nowhere more so than downtown. Galleries have been opening up all over, and the Phoenix Art Museum has the largest collection of visual art in the South West. This was perhaps best demonstrated by the 2009 installation of the monumental net sculpture "Her Secret Is Patience" in the Civic Space Park downtown. It's like looking up at a piece of CGI straight out of Star Trek.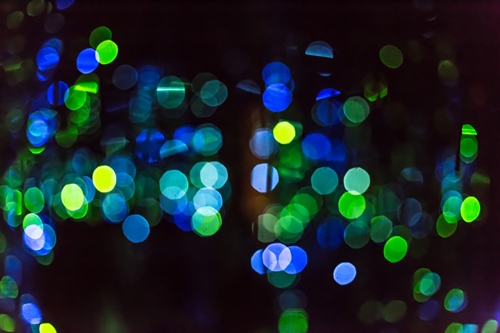 The city's name itself can serve as thematic inspiration for your artistic captions, seeing as the arts growth began as the city itself was in financial ashes.
Fine Arts Scene Caption Ideas
"You never quite know when you'll end up face to face with Phoenix's artistic undercurrent."
"It's hard to tell if I'm looking into a wormhole or if there was something extra in my drink…"
"If you want to look at something other than natural beauty, you're never far from a gallery."
"Downtown is where the Phoenix's art attack began."
Concerts and Gigs
Phoenix has a lively gigging scene and is a regular tour stop for bands of all shades. With a load of venues all across the city and even some of the sports arenas pulling double duty as performance spaces, you'll be spoiled for choice if you want to get some incredible shots of musicians doing their thing.
Your photos can be paired with captions that pick up on the energy and passion of the music. Punchy, evocative language can work in your favor here, along with more lyrical captions for more sophisticated performances.
Concert and Gig Caption Ideas
"Sweat fills our eyes, and for once it's not the sun's fault."
"A scorching performance making the desert even hotter."
"Calming classical tunes offer a musical breath of fresh air."
"Like the city's namesake, the band emerges from the smoke."

Out-Captioning the Competition
Phoenix is a city of contradictions, with well-watered stretches of grass-fringed by bone-dry desert. Don't let your photos feel as dry, and make sure to include a sharp caption and present your work in the best light.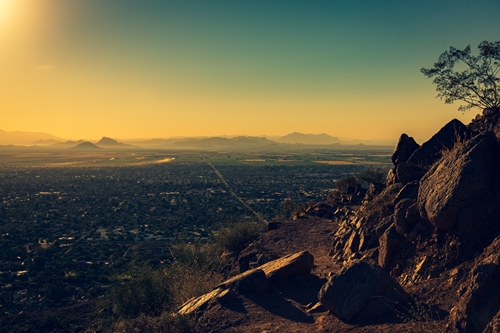 If you've got any great snaps with cool, Phoenix-inspired captions, share them with us in the comments below.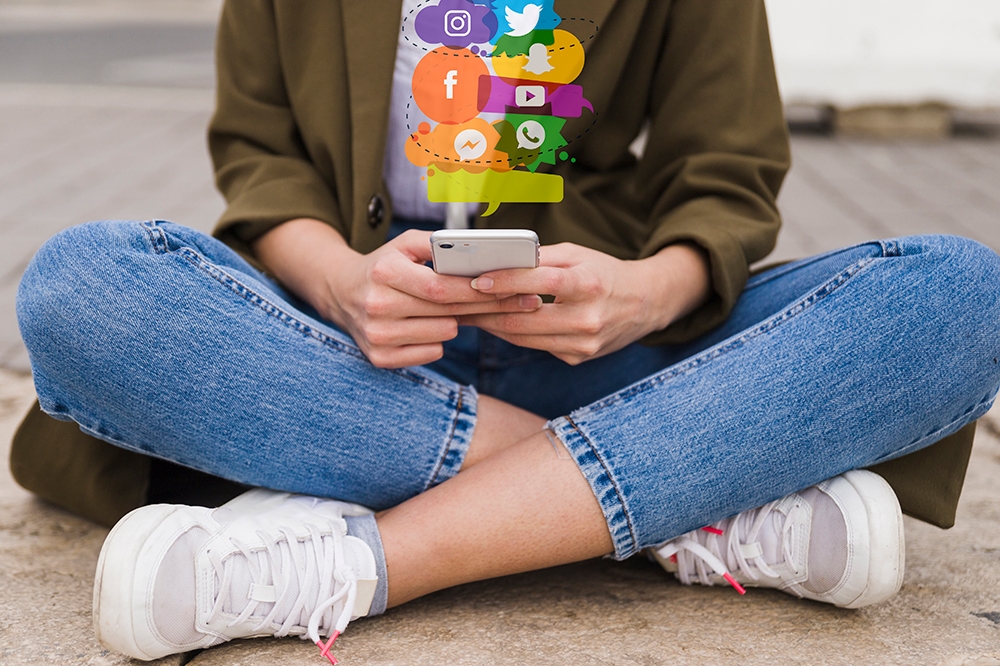 Raise your hand if you have posted one picture on social media without a caption. Yes, we have all been there. You have the perfect picture, a fantastic filter that will make it look way better, but you don't have the final ingredient, the icing on the social media photo cake – a good caption.
Arguably, your photo's caption is even more important than the filter or effect that you used. A good caption that goes well with the picture and its content can attract more attention than you have imagined.
So, if you want to get more likes on social media, perhaps thinking of cool captions for your photos could do the trick. This article will help you come up with some interesting captions for your "no makeup" photos and offer a few ideas that you can use for inspiration.
Come Up with Your Own No Makeup Captions
Okay, let's see what we are dealing with here. You want to post a no makeup photo on Instagram, Facebook, or some other social media. What you need to know is that you can't use just about any type of captions for your no makeup photos. You want everything to be perfect.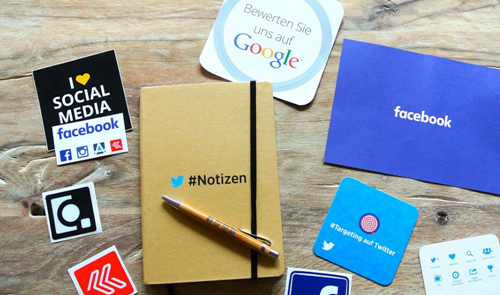 Before we begin, if you have decided to put this type of photo out there, then you shouldn't really use any filters or special effects. If your goal is to show your natural beauty without makeup, then your picture should be as natural as possible.
Since the main ideas behind the photo are beauty, nature, and being your true self, your caption should touch on at least one of those ideas.
You also need to inspect your photo for other interesting elements. Is there something else in the photo that might draw some attention? Maybe you have struck an interesting pose while showing how your no makeup day looks? Either way, if you find such a thing, it would be good to slide it in the caption somehow.
Last but not least, you should make your captions short, concise, and interesting to read. The best way to figure this one out is to think about the captions you would want to read. What catches your eye the most? What was it about a specific caption that made you read it entirely even though it might not have been so short? These are the questions that will help you in the process.
You should also take a look at some other no makeup pictures and inspect their captions. Focus on some of the most popular no makeup pictures as those are usually the posts with the best captions as well.
In case you are having a hard time coming up with your own makeup captions, we will give you some ideas in the following section. Feel free to use our captions or tweak and change them a bit so that they better fit your personality.
Our No Makeup Captions
"Why use makeup when a smile is all you need?"
This caption shows that you are both confident in your abilities and satisfied with your looks. You aren't afraid to go all out wearing no makeup at all and having a blast.
"No makeup? Challenge accepted!"
This caption shows that you don't need to wear makeup to feel good about yourself.
"What filter did I use? Does #NoFilter count as one?"
Some people believe that not using a filter is absolutely the best filter you can use. Well, those people are right!
"Here come my freckles. Get ready! :)"
Do you have freckles? Why hide them under a layer of makeup? Wear them with pride instead.

"Being natural is all it takes. Stay true to yourself, girl."
You can go with something like this if you want to inspire your social media followers to do the same thing and not be afraid.
"My beauty comes from being myself."
This caption definitely shows your brave side. You aren't afraid of being judged and you actually like being your natural self.
"What's my best makeup? My smile, I guess."
If you've guessed it, you are right. That curve on your lips should always be showing those white pearls.
"Don't hide your inner light. Shine on others instead."
One short inspiring caption can indeed spark a light in others. Why shouldn't that moving caption be yours?
"Take a glance at my old/new look."
If you have been hiding under your makeup for quite some time now, it is time to get out. This caption can be your starting point.
"Always be confident in your own beauty."
Confidence will do wonders for your beauty even if you're not wearing any makeup. Energy connects people, remember that.
Enjoy Your True Self
Hopefully, this article has helped you find the perfect no-makeup caption for your next picture. What's your favorite from the list? Do you have a no makeup caption of your own that you're particularly proud of? Share it with us in the comment section below.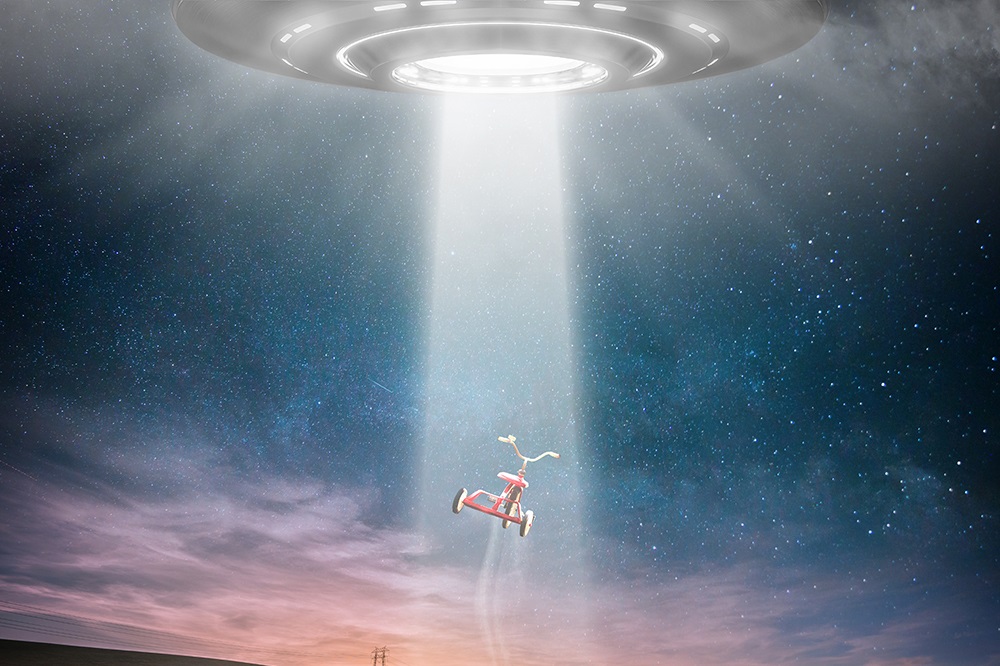 Simply put, memes are the snippets that depict the zeitgeist in a comical way. Unrightfully, they've got some bad press because of the recent limits on how they can be used on websites. On the bright side, this limit doesn't apply to social media and once a meme hits the right nerve it spreads like wildfire.
The most recent examples are the alien or the Area 51 memes. All it took was a funny Facebook event and social media was soon flooded by alien memes. But how did it all start and what memes stand out from the bunch? The following sections aim to provide answers to these questions.
The Truth Is out There
Even casual Facebook users realized that there's something going on with the aliens. As hinted, the Facebook event entitled "Storm Area 51, they can't stop all of us" is to blame. As written, the event itself looks like a meme and it gets better once you read the description.
It goes on to say: "If we Naruto run, we can move faster than their bullets. Let's see them aliens." Again, each of these sentences holds a particular charm and is a t-shirt worthy meme and on its own. However, the viral response that followed probably surprised everyone, including the event's creators.
To be exact, close to two million people responded to the even and it sparked a storm of alien memes that could be rivaled only by those about Ancient Aliens.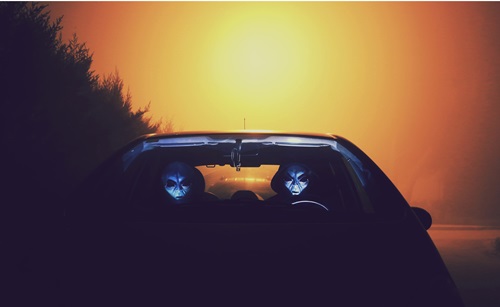 Top Alien Memes – The Area 51 Run
1. What Happens When the People Come?
This one features two fish police officers from the Spongebob Squarepants in the role of Area 51 guards. And they instruct the "Naruto Runners" to calm down because "it's just a MEME." Should the run really happen, it's safe to assume that things wouldn't go that easy.
2. An Eco-Friendly Twist
Quick to jump on the viral bandwagon, an eco-conscious user designed a meme with a different run in mid. The image features a beach littered with plastic and miscellaneous garbage. The text is a simple call to action, designed to draw readers' attention to a more pressing problem.
We are not really sure if this one is a solid spin-off. What do you think about it? Drop us a comment in the section below.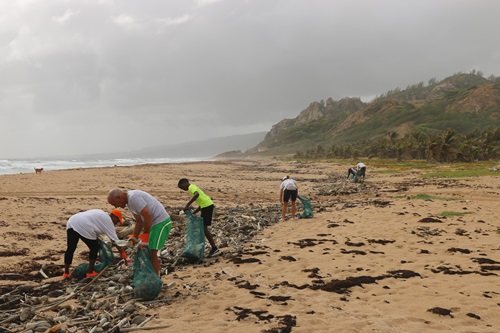 3. The Ride to Area 51
Given the context, this alien meme speaks for itself. It features a movie screenshot with three guys dressed as cable technicians. And yes, they are on the way to save the aliens and trick the guards with fake mustache and overalls. The looks on the guys' faces speak volumes about the noble cause for the universe.
4. Mr. Potato Head and Friends.
Three three-eyed aliens and Mr. Potato Head, can it get better than that? Again, it's a cartoon/movie screenshot that perfectly portrays the chivalrous act of freeing the aliens from the infamous military testing grounds. But judging by the Mr. Potato Head's face, one could assume that people are going to be smug about the whole ordeal.
5. Getting Inside
Part Banksy graffiti, part Japanese anime, the how-to-get-inside meme is one of the most creative indeed. You see two soldiers and the one in the foreground is about to throw a grenade. But it's not just any old grenade; he is hurling what appears to be a Naruto-like dragon ball.
In reality, this kind of super-human powers would be necessary to get in. If you are to come close enough in the first place, that is.
6. Area 48, 49, 50…
Come to think of it, this meme asks a compelling question. If this is Area 51, are there more Areas with other numbers? The image displays a slightly abashed and confused cartoon character to portray the U.S. government's response.
Top Alien Memes – the Classic Edition
Since we've covered the ones that are currently en vogue, it pays to take a closer look at some all-time favorites.
1. Alien v.s. Predator
Alien v.s. Predator is not only one meme, but it's an entire series that puts the battle into a sarcastic context. The one that stands out features E.T. and Michael Jackson side by side. And it's quite obvious who the alien is.
2. Alien – Italien
Designed to be charming and put a smile on your face, this meme is a true oldie but goldie. On the one side you have the sinister Xenomorph creature from the movie, and the Italien is on the other side with the signature hand gesture. The best thing about this one is that it doesn't need too much text to relay the message.
3. Ancient Aliens Meme
Due to shear number of these, it's hard to pick just one. But the one that features Ancient Aliens' presenter and E.T. is a true gem. The presenter says aliens, E.T. says humans, and as it turns out the E.T. gets the presenter's hairdo as well.
4. Romantic Memories
Do you like Earth Wind & Fire's song September? If so, you'll surely love this meme. The idea is, you and your alien girlfriend/boyfriend reminisce about the time when you met. Of course, there is a funky image of the lead Earth Wind & Fire singer and his dreamy eyes.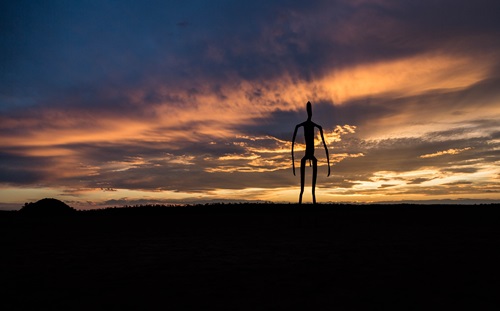 Aliens When, What, Where
To tell you the truth, the memes featured in this article are among the best but there's a sea of others to explore. In fact, half the fun comes from finding just the right one to express your sense of humor.
Which aliens meme is your favorite? Is there one you'd suggest we add to the list? Give us your two cents in the comments section below.